Unlocking Profit Potential on Shopify: 10 Proven Methods for 2023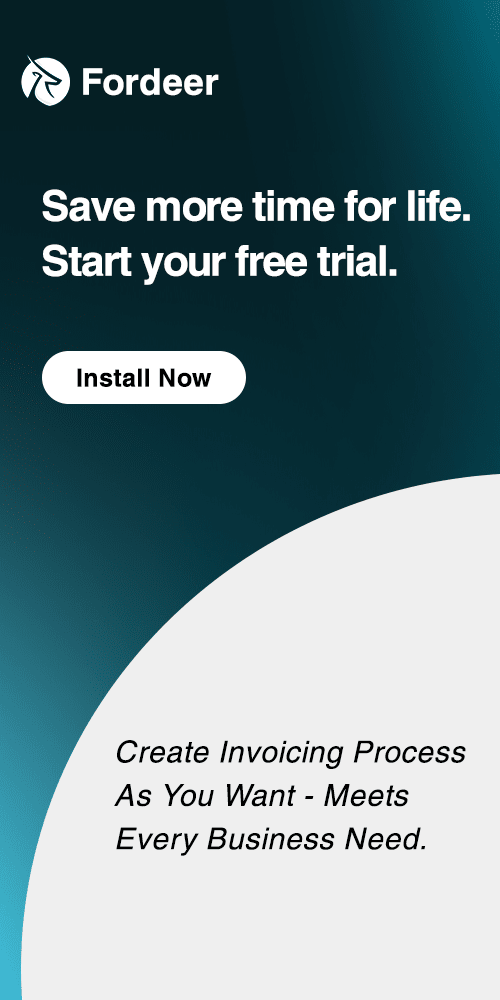 Shopify has over 1 million stores and is a leading e-commerce platform. With the increasing trend towards online shopping, it offers store owners a significant revenue opportunity.
In this digital landscape, entrepreneurs who can effectively capitalize on online business models and adeptly market their products or services have the potential to build their brand reputation and experience substantial sales growth steadily.
But is it that simple to generate income through Shopify? Well, yes, it can be, provided you understand how. One of the remarkable aspects of Shopify is its user-friendliness, benefiting both retailers and customers alike. Even more enticing is the ease aspiring sellers can kickstart their online ventures.
Whether you are a small business owner or aspiring to launch a new venture to generate income using Shopify, there are numerous established methods that countless other sellers have successfully employed. Fordeer will unlock profit potential on Shopify with 10 Proven Methods for 2023.
Preparations to undertake before launching your Shopify business
Develop a comprehensive business plan.
Carefully assess and validate your business concept before committing resources.
Identify your niche within e-commerce and specify your target customer base.
Establish a range of digital platforms for brand and product promotion.
Strategize your SEO approach, including the potential launch of a blog to enhance SEO efforts.
Launching an e-commerce store
Suppose you're contemplating how to generate income through Shopify. Shopify simplifies establishing an online store, making it accessible to many users.
You have many choices when selecting products to sell, whether handmade items, reselling products, or offering services. Shopify excels in the realm of e-commerce compared to other similar platforms because of its user-friendly interface for adding, curating, and facilitating easy checkouts for your products.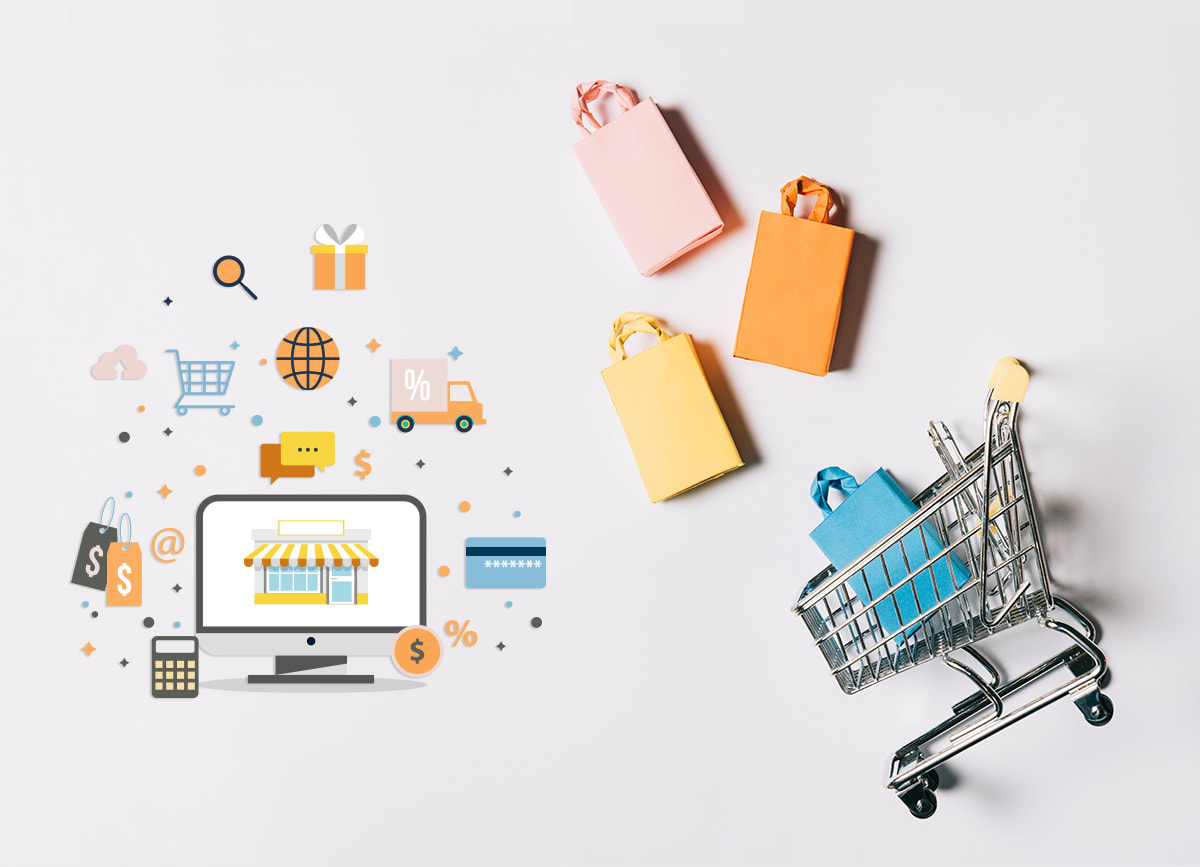 Additionally, you can enhance your online presence by incorporating a blog into your Shopify store, attracting organic traffic to your site.
To bolster your store's visibility, you can also utilize Shopify apps, which are abundant in the app store. These apps can enhance various aspects of your business, such as implementing upselling strategies during the checkout process to drive additional revenue.
Establish a Shopify Dropshipping Enterprise
Dropshipping is a prevalent business model in today's e-commerce landscape, and many Shopify entrepreneurs are finding significant success with it. It is appealing because it alleviates the need to maintain a large inventory.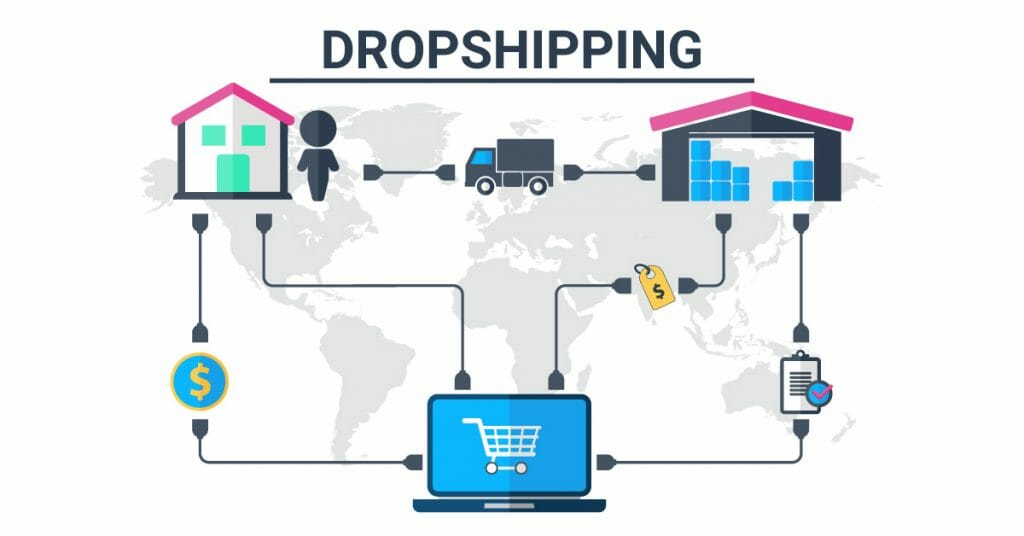 Entrepreneurs source products from suppliers and sell them in online stores using dropshipping. The process is straightforward:
Customers place orders on your online store.
Your Shopify store automatically sends order details to your chosen dropshipping supplier.
The supplier handles order processing, including packaging and labelling, if necessary.
The supplier directly ships the order to the customer.
Shopify offers valuable support for your dropshipping venture:
Seamless integration with leading dropshipping suppliers like Oberlo, Spocket, and DSer.
Access to Shopify dropshipping apps that assist with order and shipping management and advertising.
Integration capabilities with various sales channels such as Pinterest, Instagram, or Facebook Ads for streamlined marketing and advertising management.
Embarking on a Shopify Affiliate Marketing Journey
Generating income through Shopify only sometimes requires direct sales. Another avenue is becoming a Shopify Affiliate Marketer, which caters to content creators, educators, influencers, and individuals seeking to motivate others to embark on their entrepreneurial journey with Shopify.
To participate in this program, partners must direct their audiences to Shopify. Commissions are earned when your audience signs up for a paid Shopify business plan, similar to traditional affiliate marketing.
Launch Your Own Clothing Line or Accessory Brand
You can operate on a print-on-demand model. This means that when customers buy a product, the company deducts its fee from the payment and initiates the item's production.
You won't have to worry about shipping, as they handle printing and shipping. It's a rather lucrative approach.
Furthermore, establishing an accessory brand is another popular method for generating income on Shopify. Whether you create them yourself, employ dropshipping, or have them manufactured, you can establish a powerful brand, particularly with effective marketing strategies.
Create a Specialized Product and Implement Effective Marketing Strategies
Many individuals often inquire if it's possible to generate income using Shopify. However, it's essential to understand that it's not solely dependent on the platform you sell your goods on.
While Shopify offers various advantages, it's essential to grasp your niche and effective marketing strategies regardless of the platform.
Creating a distinct niche product for a particular audience can be valuable. This allows you to identify your customer base and tailor your marketing efforts accordingly. Targeting a specific audience is more manageable and effective than addressing a broad and diverse group.
Create a local online grocery store
An alternative method to generate income through Shopify involves establishing a local online grocery store. This is particularly beneficial if you have agricultural produce or operate a physical store and wish to extend your reach by incorporating an online presence.
Notably, search engines like Google offer tools that enhance the visibility of local businesses. These tools display local stores on maps, provide store hours, and offer relevant information in search snippets. Leveraging these features can significantly boost your store's local visibility.
To expand your reach further, consider optimizing your website for local SEO by targeting keywords unique to your region. This strategic approach will attract a broader local audience actively searching for your products.
Additionally, employing popups with geolocation targeting capabilities can be a valuable tactic. These popups are designed to engage your existing website visitors from the local region, potentially converting them into customers or email subscribers.
By incorporating these strategies, you can effectively tap into the local market and maximize your earnings through your Shopify-based local online grocery store.
Offer Digital Products and Downloads for Sale
Selling digital products and downloads offers another avenue to generate income through Shopify. These products can include e-books, podcasts, apps, themes, or NFTs. It's important to note that investing in digital products such as apps, themes, games, or software may require a professional team and budget.
Everyday digital products and downloads you can sell include:
E-books
Apps
Games
Online courses
Photos
Themes
Podcasts
Songs
Shopify provides support for making money with digital products through:
Seamless integrations with third-party tools and apps.
Free themes and templates to create an attractive store to showcase your products.
Built-in SEO tools and a blogging platform to increase your site's traffic.
Make money with social media through Shopify
Monetizing your social media presence is an excellent strategy for generating income through Shopify. This approach resembles an affiliate program, where you leverage your social media followers to create a new revenue stream.
Shopify's initial plan strongly emphasizes social selling, enabling you to integrate 'buy now' links into your Facebook and Instagram posts.
Whether you're an individual or a business, if you're achieving positive outcomes from your social media marketing efforts, this presents a significant opportunity to boost your earnings.
Providing your freelance services
If you're already monetizing your skills, enhancing your freelance service with a Shopify website can take it to the next level of professionalism and growth.
Whether you're a freelance writer, designer, illustrator, or any other professional, Shopify enables you to showcase your services as products, with the option to turn off shipping since your benefits are intangible.
Using Fordeer: Sales Pop Up ‑ Popups
Fordeer offers a powerful popup tool to boost sales, enhance social proof, and build trust, ultimately increasing revenue. With various features, Using Fordeer: Sales Pop Up ‑ Popups.
inspire FOMO (Fear of Missing Out) among visitors, driving higher conversion rates and more sales.  Besides, it helps you to show real-time purchase activity and visitor counts to bolster trust and customize popups to match your brand, offer discounts, grow your email list, and capture leads – all without coding.
Checklist of essentials to consider
Before launching your Shopify store, there are crucial aspects to address to prevent long-term issues. Here's a checklist of essentials to consider:
Shopify Apps: Explore third-party apps available through the App Store to enhance various aspects of your e-commerce journey.
Shopify Theme: Choose a theme that provides a positive customer experience and optimizes your site's visibility to search engines.
Email Marketing Support: Implement email marketing to re-engage abandoned customers, announce sales, and promote new products. Utilize popup signup forms for email collection.
Mobile Optimization: Ensure your Shopify store is mobile-friendly, as most users access websites via mobile devices. Neglecting this could result in missed opportunities for revenue.
Conclusion
We've shared some popular ways to generate income on Shopify, and we hope these ideas inspire your success. Establishing a brand or business takes time, expertise, and effective marketing. Ensure you develop a comprehensive business plan and marketing strategy before diving into e-commerce.
Have additional methods for earning on Shopify? Feel free to share them with us in the comments below.
FAQs
What is Shopify, and why is it famous for e-commerce?
Shopify is a powerful e-commerce platform enabling businesses to create and manage online stores. It's famous for several reasons:
User-friendly interface: The platform of Shopify is designed with an intuitive and user-friendly interface, which makes it easily accessible even for beginners.
Scalability: It accommodates businesses of any size, from startups to enterprises, promoting expansion.
Feature-rich: Shopify provides many features, including payment processing, inventory management, and customizable themes.
App ecosystem: Users can enhance their stores with third-party apps in the Shopify App Store.
Can I make a substantial income through Shopify?
Yes, it's entirely possible to generate a substantial income using Shopify. Success depends on various factors, including niche, product selection, marketing strategies, and dedication.
What are the standard methods to make money on Shopify?
Common methods include:
Starting an E-commerce Store
Dropshipping
Affiliate Marketing
Selling Digital Products
Utilizing Social Media
Offering Freelance Services
Creating Print-On-Demand Products
Developing Niche Products
Setting Up Local Online Stores
Selling Physical Products like Clothing and Accessories
Do I need prior business experience to succeed on Shopify?
While prior business experience can be beneficial, it's not mandatory. Many successful Shopify entrepreneurs started with little to no previous experience. Learning, adaptability, and perseverance can also lead to success.
How do I choose the right products to sell on Shopify?
Selecting the right products involves:
Identifying Your Interests and Passions
Conducting Market Research to Identify Demand
Competitor Analysis
Choosing Products with a Competitive Edge
Considering Profit Margins
---
👉
Fordeer
, which is a software agency founded in October 2022, is so honored to strive with the mission of producing support tools for businesses all over the world. "The great tools for the best businesses". Our highly qualified programming engineers, with all their passion, are always ready to dedicate themselves to creating the most useful apps for your business and Shopify online store. Keep following our blog to get more helpful business knowledge and top trends daily.
💡
Entrepreneurs need to focus on customer service and maintaining a credible brand image if they want to achieve long-term and sustainable success, regardless of the business model they pursue. Therefore, finding and selecting the appropriate business support tools is extremely crucial. That's why we have launched an app in order to help you swiftly and conveniently resolve any invoice-related issues at a reasonable price. Let's experience it with our
Fordeer PDF Invoice Generator
.