Top-selling Print-on-Demand pet products and companies 2023
Individuals enjoy spending money on their dogs because they value them so highly. Offering pet products in your online business might be a fantastic way to boost sales. Fortunately, doing this is really simple in the realm of POD. There are fantastic print-on-demand businesses where you can get started right now.
Owners who wish to showcase their furry pets in a unique way may find Print on Demand particularly tempting because it allows for the creation of distinctive and customized products. You can use your creativity to design anything, including dog collars, dog bowls, pet beds, pet blankets, pet mats, and other popular pet goods.
Let's dive deeper with Fordeer!
How Is The Pet Market Doing?
The pet industry is predicted to nearly triple in size by 2030 due to its rapid growth. Research claims that the market for pet products is currently worth about $100 billion and is projected to grow to $275 billion by 2030. Many variables, such as a rise in the number of new pet owners, favorable demographics, and higher per-pet spending, are responsible for this large development.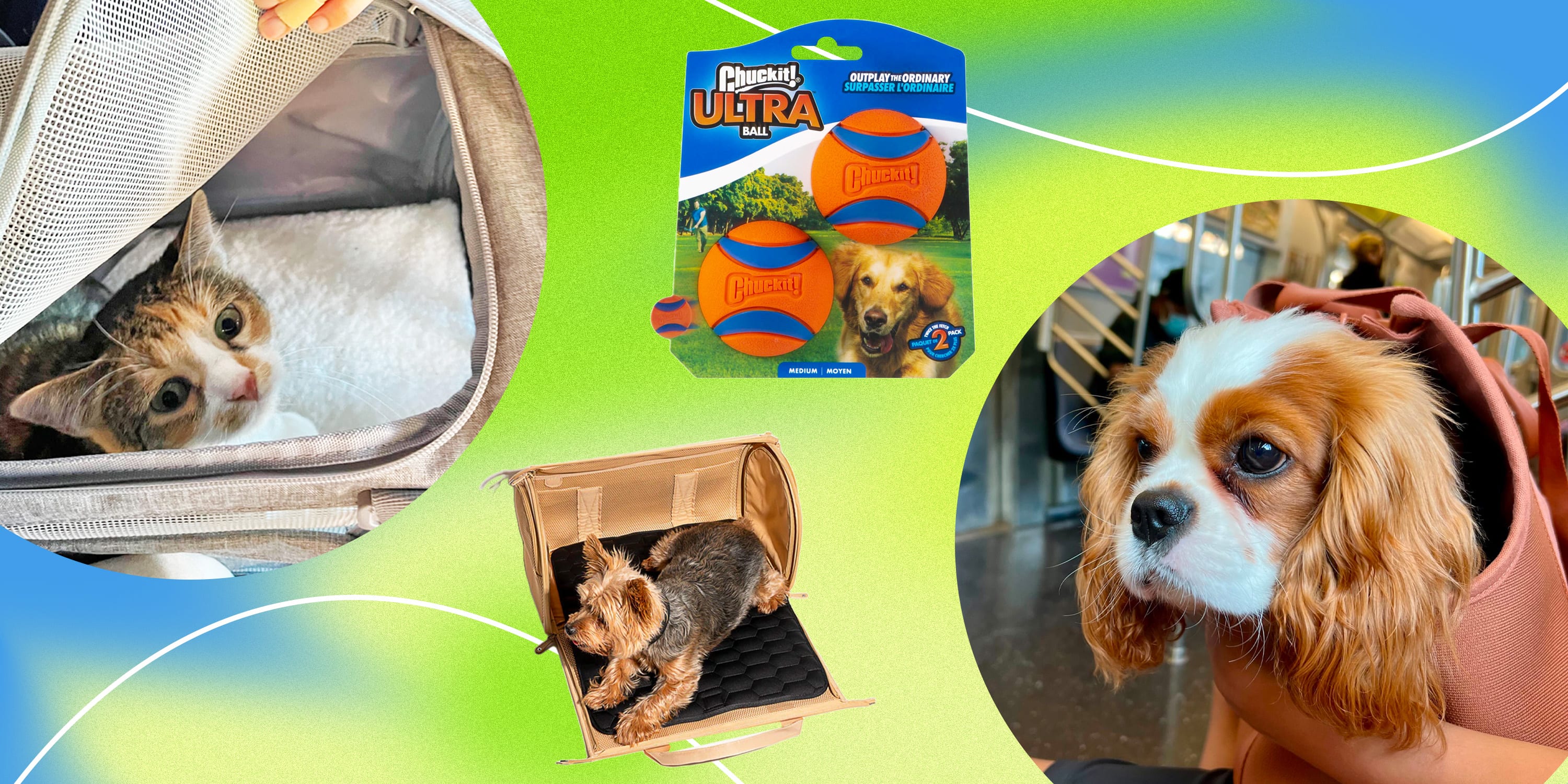 With a vast range of goods and services, the pet sector is active and diverse. It covers everything from pet food and medical care to grooming and boarding services, as well as pet-related goods like clothing (t-shirts, tank tops), accessories (dog harnesses, bandanas, tags), and furnishings for different dog breeds and other animals. Since dogs are the most popular pets worldwide, they consistently rank as the top-selling pet products.
Since the pet market is expected to nearly triple by 2030, enterprises and entrepreneurs have many options to take advantage of this development and launch a profitable endeavor.
Pick from the top-selling personalized pet products and build your brand by maintaining a wide range of products, including print-on-demand dog apparel, killer graphics on items for larger dog breeds, and little barkers. Using Print on Demand, you may create a unique pet tag for your cat or ferret.
Best Print-on-Demand Companies for Custom Pet Products
Printify
Printify will keep being mentioned as the top site for print-on-demand. They sell a variety of goods, including pet supplies, at affordable costs. To give you better alternatives to the kind of product you want to offer, they source things from a few printing partners.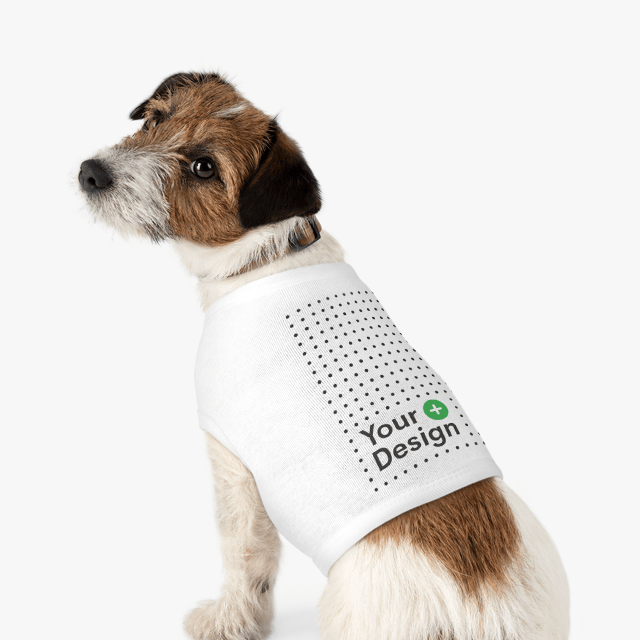 Two different styles of feeding mats are available from Printify, one in a simple rectangle shape and the other with a slight bone shape. Dog collars, which come in four sizes and four lovely buckle colors, can also be customized. Suitable for any kind of adorable dog!
Printful
Despite having a limited selection of pet products, Printful is a popular POD platform. It's almost universally used, therefore I should still mention it! You should check out their metal pet tag (which comes with engraving!) since Printful provides lovely options for engraved jewelry. The color of the tag can be customized on both sides and comes in either silver or gold.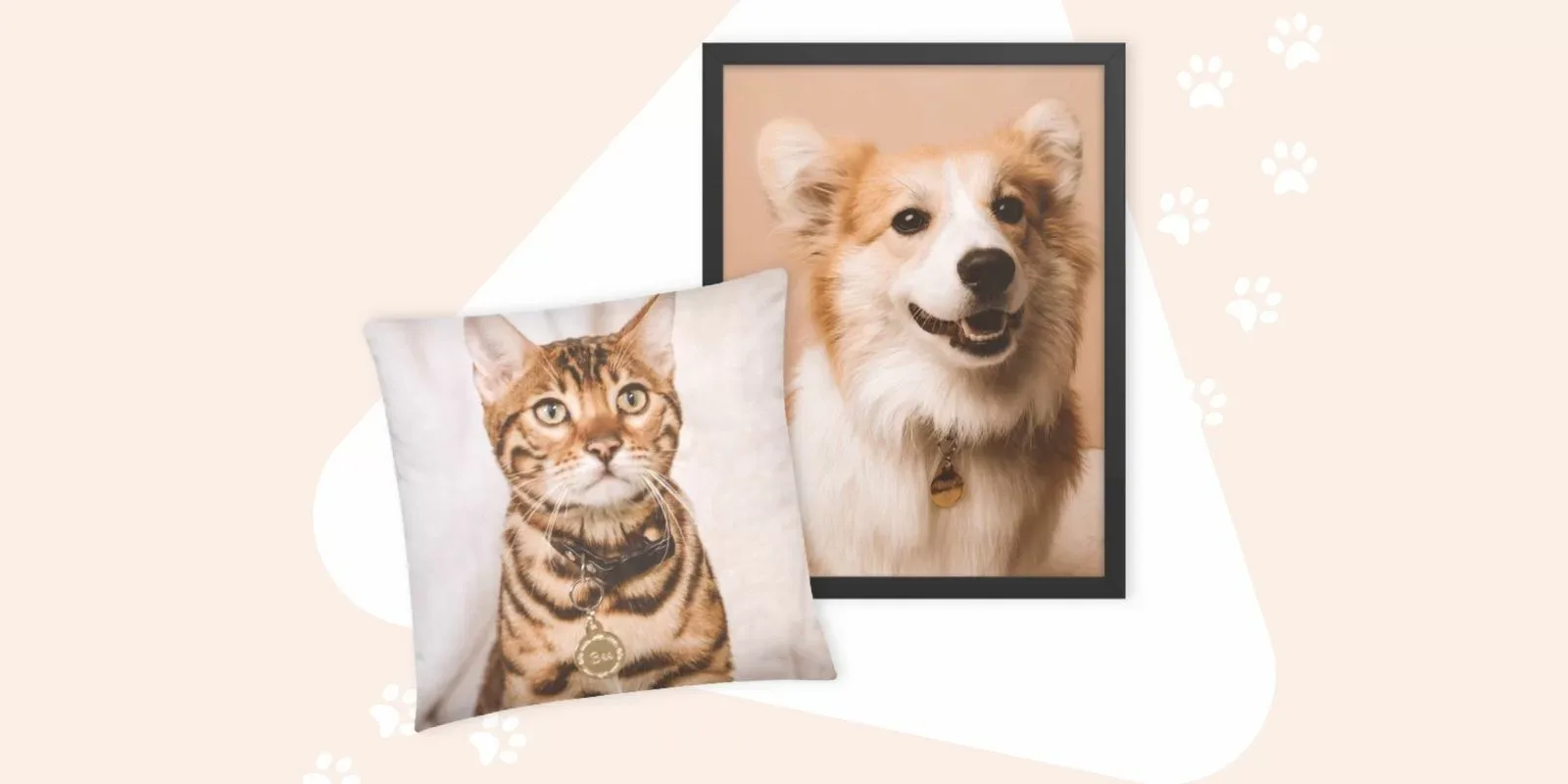 In contrast to Printify, when you browse Printful's catalog, you can read actual user reviews on the product pages.
Redbubble
Redbubble should be your first choice if you're wanting to purchase print-on-demand pet goods from an Australian company. Compared to Printify or Printed Mint, there are fewer alternatives, but selling on Redbubble is considerably simpler because you don't need a separate e-commerce site. While the industry standard is 20%, artists are free to determine their own profit margins.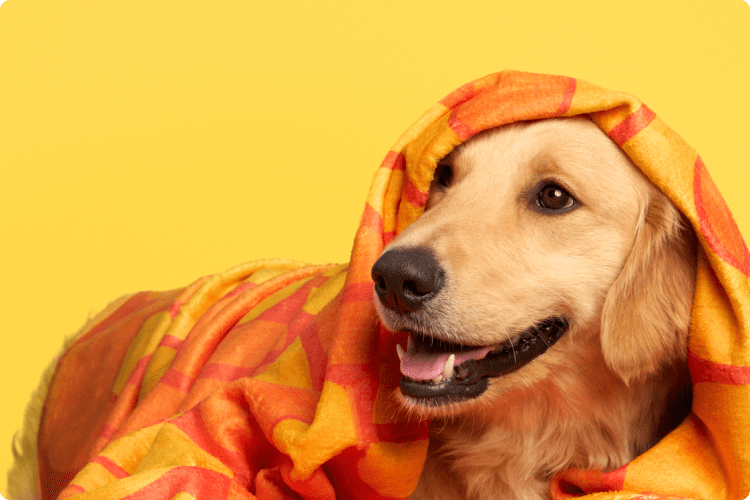 On the website, users can create a free consumer (purchasing) account or an artist account. Despite having higher prices than some competitors, they have excellent printing quality and fantastic customer service.
These pet mats are adorable fish or bone shapes that are suitable for both cats and dogs.
Printed Mint
In reality, Printed Mint prints and ships the majority of the pet products you see on Printify. Thus it's helpful to know that you may buy the identical goods directly from the manufacturer, usually for less money! Because Printed Mint does not interface with the majority of the platforms provided by Printify, it has several limitations. If you're selling on Shopify or Etsy, you ought to be fine. My detailed instructions for starting print on demand with Etsy can be found here.
PS: Printify does not sell their collar pet bandana; you can only purchase it directly from Printed Mint's website.
Merchize
Do you mind buying pet supplies in Asia? Merchize is a fantastic POD business that you should look into. Its primary shipping country is Vietnam, while some shipments are also sent from China (ships to the USA only).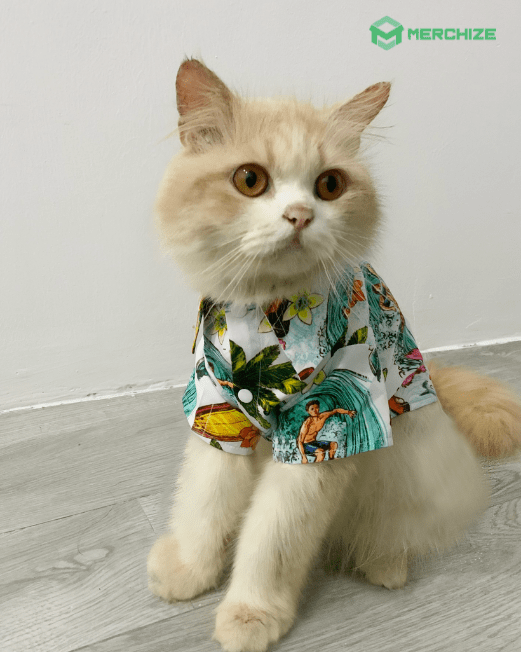 Their adorable Hawaiian pet shirts are unique and can't be found anyplace else on this list. Both cats and dogs can wear it; it is most effective when worn in the summer months when your pets are out and about. There is a snap button closing, so you don't need to be concerned.
Your designs can be printed all over the pet tee since it is an all-over print product. By ordering Merchize's AOP button down shirt, pet owners can also get a matching shirt!
Best Print-On-Demand Pet Products and Dog Clothing for Your Store
Pet Bowl
Pet bowls are a widely-used product in the pet market and can make a fantastic addition to your online shop. Consumers enjoy a distinctive pet dish that matches their pet's personality, and having a large selection of options can boost sales. Any pet owner must have dog bowls because they give canines an easy and hygienic method to eat and drink.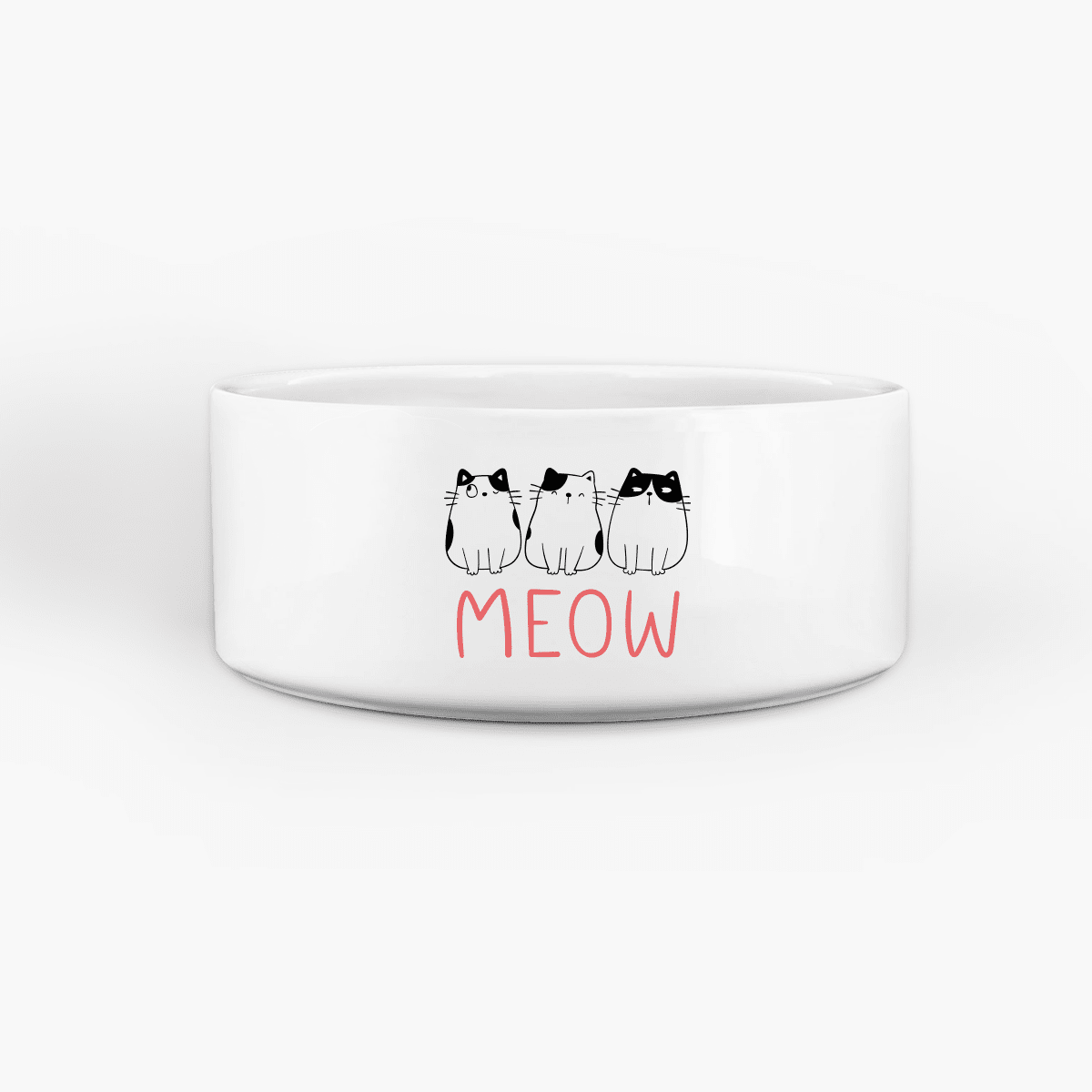 Shallow dog bowls that are printed on demand are well-liked since they allow for a comfortable eating position and can be tailored with unique designs. Consider characteristics like dishwasher and microwave safety, a variety of color choices, size options, and customization possibilities, such as access to wrap-around design area, when choosing pet bowls for your store.
Pet Tank Tops
A collection of print-on-demand dog products nowadays wouldn't be complete without distinctive items like apparel. Bespoke pet costumes go beyond being cute clothing. Also, they're fantastic at keeping a furry pal warm, which can be a vital need for smaller breeds.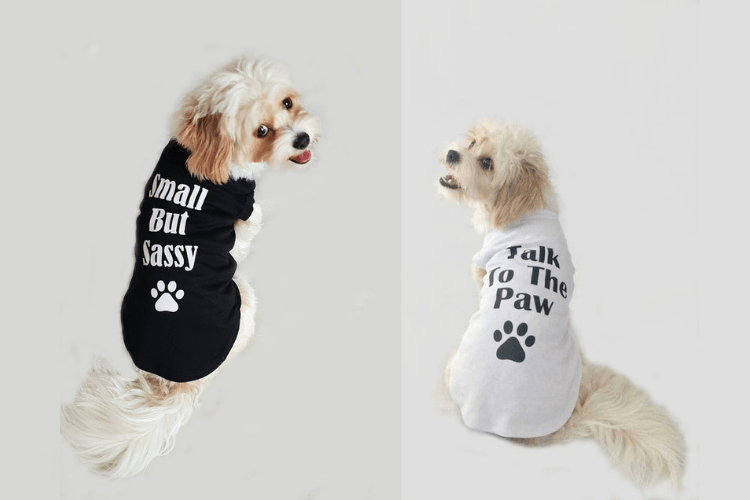 Introducing the pet tank top, which is made of 100% cotton with a polyester blend to be soft and delicate but stretch and fit the actual product comfortably on the pet. Forget clothing your dog in your old t-shirts. It is offered at affordable pricing in sizes M–XL and four basic colors.
Pet Leashes
While going on regular walks or adventures, it's a fantastic idea to put pets on leashes for everyone's safety. Our personalized pet leashes may now feature stylish, original, and captivating patterns that will make pet owners stand out in a crowd.
The greatest dog leash is available, as well as fashionable, cruelty-free leashes for all types of pets that are waterproof, odor- and dirt-resistant. By offering custom pet leashes in your online shop, you can attract more customers who are concerned about keeping their pets safe while looking good.
Pet Bandana Collars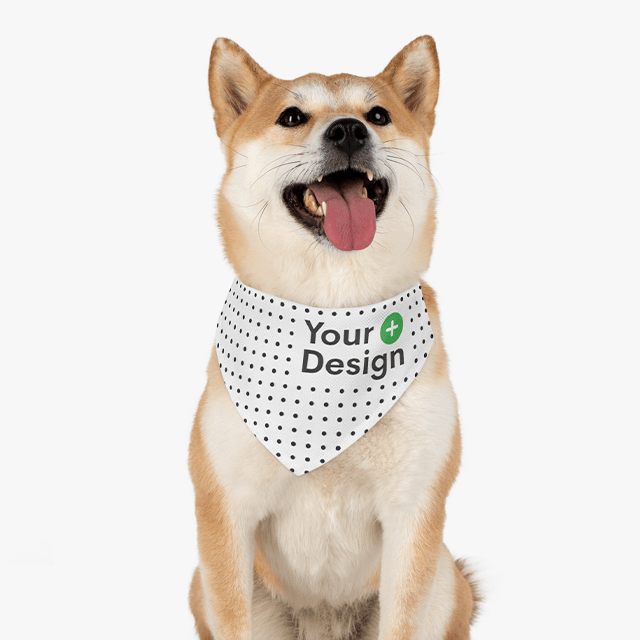 Providing pet bandanas gives pet accessories a pleasant and enjoyable twist. The built-in adjustable buckle strap on our pet bandanas, which come in three sizes to fit any creature from a chihuahua to a German shepherd, may be adjusted to fit any pet. With all-over print processes, you may build the ideal product that will appeal to dog owners all around the world.
Pet Tags
Uquestionably, a pet tag is the first thing every pet owner acquires.  Due to the availability of digital tracking alternatives, pet tags are becoming obsolete as a security measure and are being replaced by more individualized fashion accessories. Here's your chance to dazzle audiences with the print-on-demand pet tag.
The customized pet tag comes with a glossy, full-color finish on both sides so you can create original designs that your customers will thank you for.
Pet Beds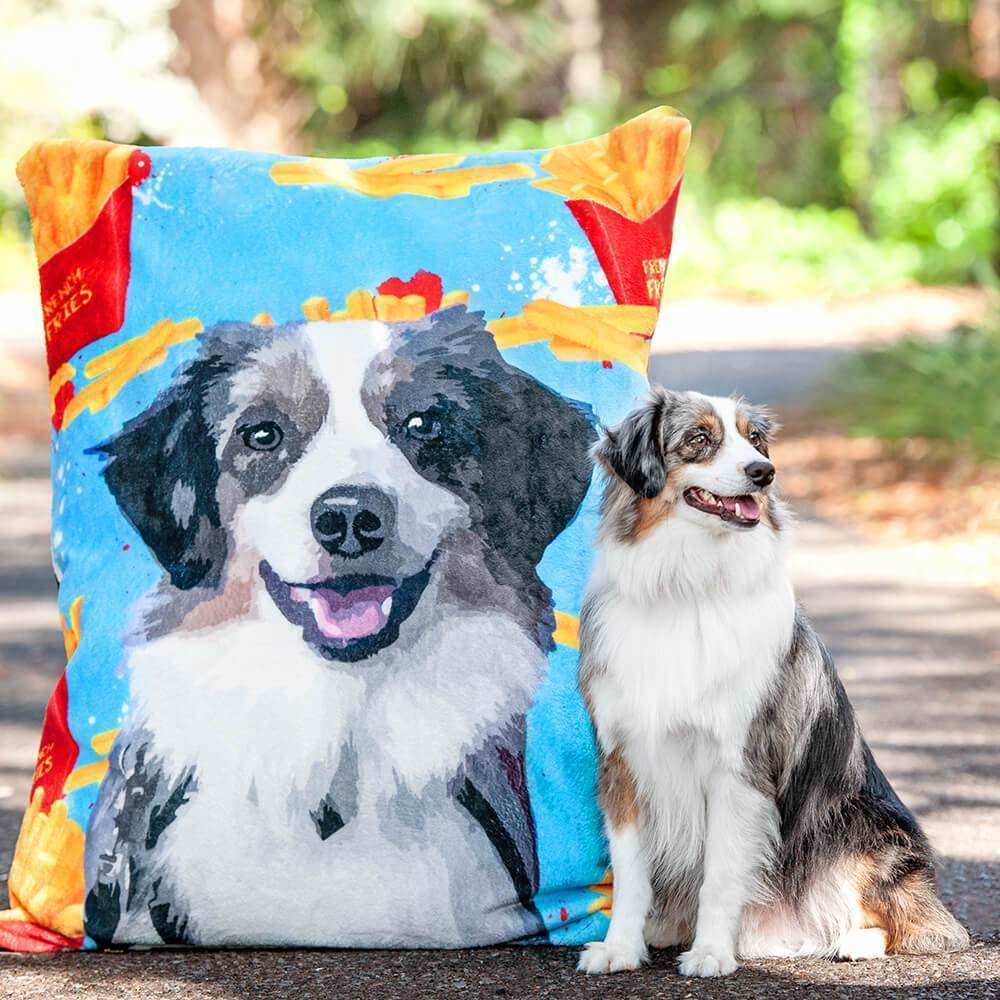 Brands have neglected pet beds for far too long, producing drab, colorless, and downright boring designs that fall short of the expectations of today's four-legged friends. Breaking the cycle, surprising cat and dog owners with inventive pet bed designs, and spicing up your product lineup with other items customers care about are all opportunities you have right now.
Classic Pet Food Mats
With practicality in mind, these pet food mats are ideal for reducing mess and maintaining clean surfaces. Even when your messiest dog or cat is eating, the mat will remain put thanks to the non-slip rubber base.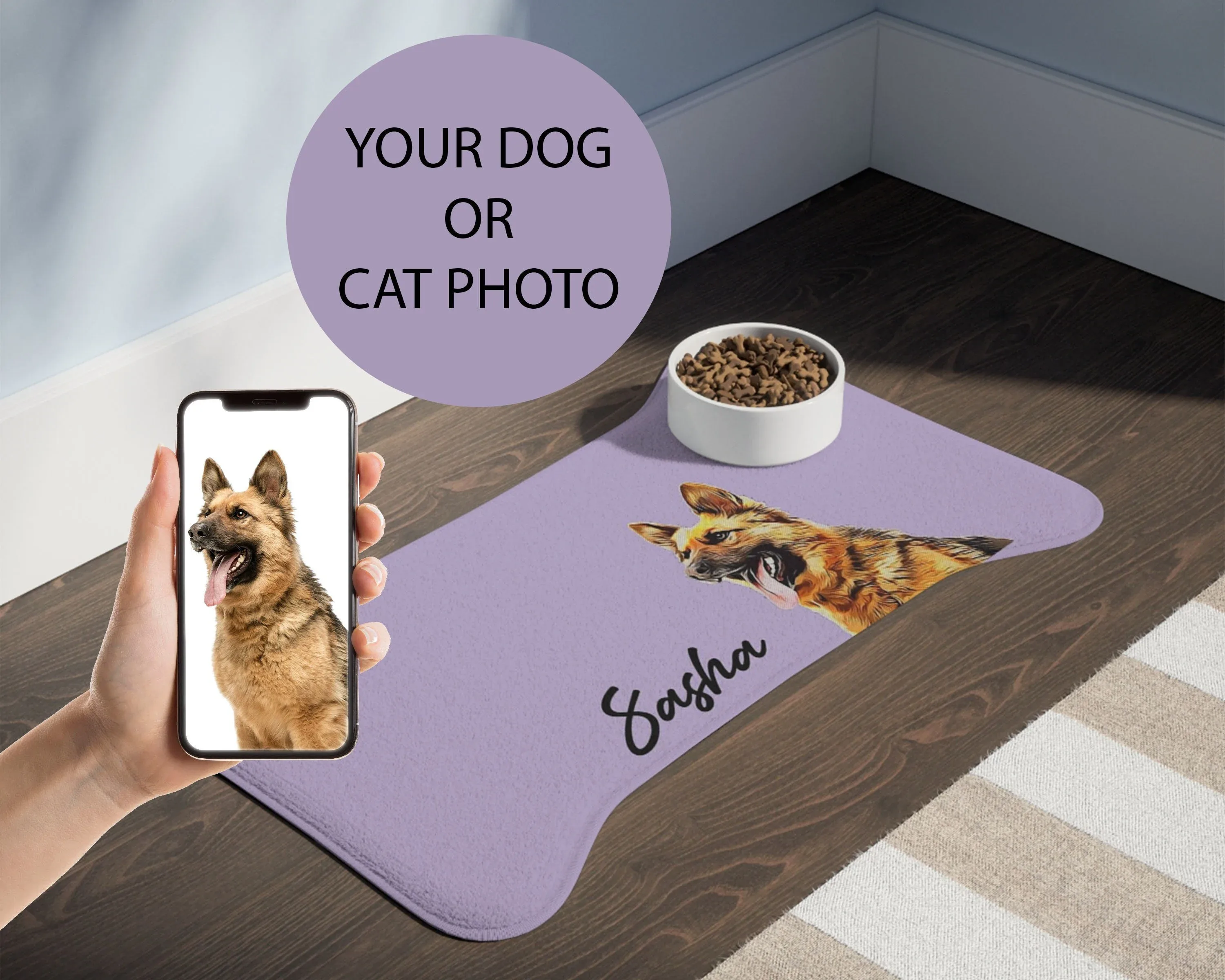 The mat is a great addition to any pet parent's toolkit because of its thick, rectangular design, which is ideal for dogs and cats. Not only is it useful, but it also gives your feeding area a little bit of elegance. These mats are a wonderful long-term feeding solution for your cherished dogs because they are strong and simple to clean.
Conclusion
With the help of our carefully curated supplier list, you should be able to start making money off of custom print-on-demand pet items and pet clothes.
It's critical to remember that other factors, including customer service, email marketing, advertising, and conversion rate optimization, are as crucial to the success of your online pet business.
Check out Fordeer's complete articles to find out more information about those topics.
---
👉 Fordeer, which is a start-up software agency in 2022, is so honored to be founded with the mission of producing support tools for businesses all over the world. "The great tools for the best businesses". Our highly qualified programming engineers, with all their passion, are always ready to dedicate themselves to creating the most useful apps for your business and Shopify online store.
💡
Fordeer: Invoice Order Printer is a PDF Invoice app on Shopify. There are multiple beautiful templates available for invoices, orders, refunds, and packing slips. You can edit all these templates and print out the document simply. The best thing is a reasonable pricing plan and various amazing features! Be faster, cheaper, and more effective for your brand preferences with Fordeer.