Top SaaS Products for Small Businesses
Software as a Service (SaaS) businesses are undeniably on the rise, thanks to the wider cloud computing market's explosive expansion. The computer sector placed a lot of attention on bundled software in the past. Today, starting a business only with bundled software is practically difficult. Due to their promise to eliminate the hassle of client installs and upgrades, on-demand SaaS startups are receiving all the attention, energy, and venture cash.
As a result, SaaS businesses are experiencing a surge in activity that doesn't seem to be slowing down. The most striking development is that established software organizations are reinventing themselves as SaaS businesses.
What is Software as a Service (SaaS)?
Service-based software (SaaS) is a software distribution and licensing paradigm in which software is centrally hosted and licensed on a subscription basis. This enables the service provider to make the program available online, often via a web browser that supports HTML5 or Flash.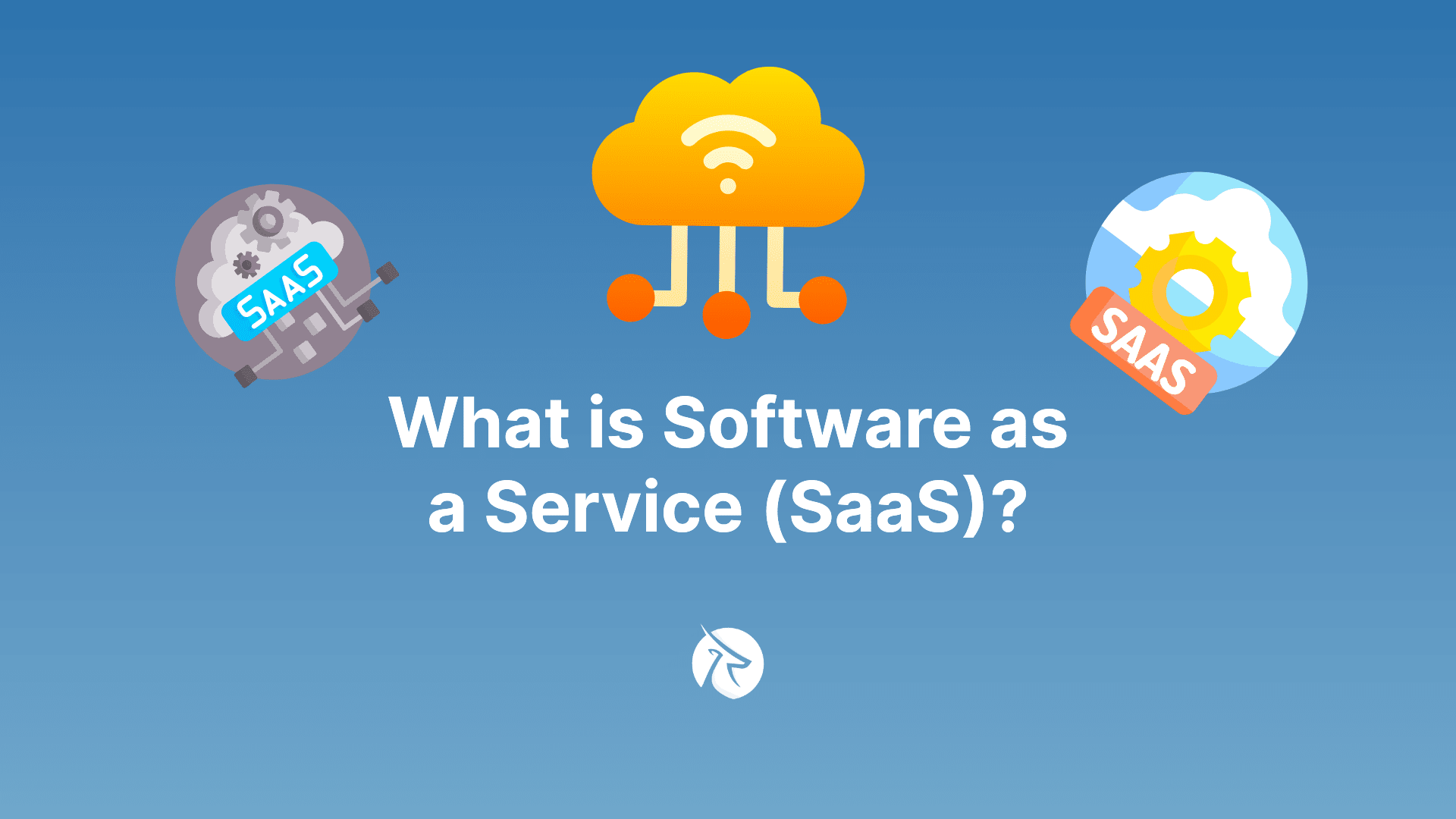 Hosting services for servers are one application for SaaS. The seller hosts the program on its own servers and distributes it through the Internet. Customers may access their apps from any computer with Internet connectivity via a web browser or an application programming interface (API). SaaS and cloud computing are frequently combined to give consumers the ability to share resources like storage capacity and processing power among several machines linked to a network.
Key Features of Software as a Service (SaaS)
Due to the SaaS business model's dependable recurring income, the majority of software vendors are shifting to it more often. The adaptability of on-demand scalability and pay-as-you-go effectiveness benefit customers as well. Let's review five qualities of SaaS business with Fordeer.
Application hosting in the cloud: Using cloud technology to offer software solutions is a crucial need for SaaS organizations. This facilitates monitoring consumption, scaling up as required, and terminating subscriptions when necessary.
A marketplace for integrations that is readily expandable: SaaS providers make their solutions extensible through native integrations, open application programming interfaces (APIs), and software development kits. Customers should be able to download the integrations they need from an online marketplace or catalog, ideally.
Flexibility and scalability: Scalability is a crucial element when it comes to SaaS software solutions, as is flexibility. Both small teams with 5–100 licenses and large organizations with thousands of users should be able to use it.
A simplified price list with a specified set of features: Most SaaS providers adopt a simple and predictable pricing structure, where each set of capabilities has a defined fee that varies according to the amount of customers you add.
Simple implementation with no maintenance requirements: One of the primary factors influencing a company's decision to use SaaS apps is the ease of setup and lack of maintenance requirements. The SaaS vendor can offer you training support or even managed installation, so you can adopt them without having to worry about setup or integration issues. SaaS providers also make maintenance easier by using the cloud to provide over-the-air (OTA) upgrades.
Top SaaS Products for Small Businesses
There are SaaS applications for basic company operations including accounting, content curation, customer relationship management, document collaboration, email marketing, knowledge management, productivity, etc.
Last but not least, in order to facilitate seamless operation, Fordeer identified the best SaaS products that are beneficial for small and medium businesses. Follow the above details:
Bit.ai – Document Collaboration Tool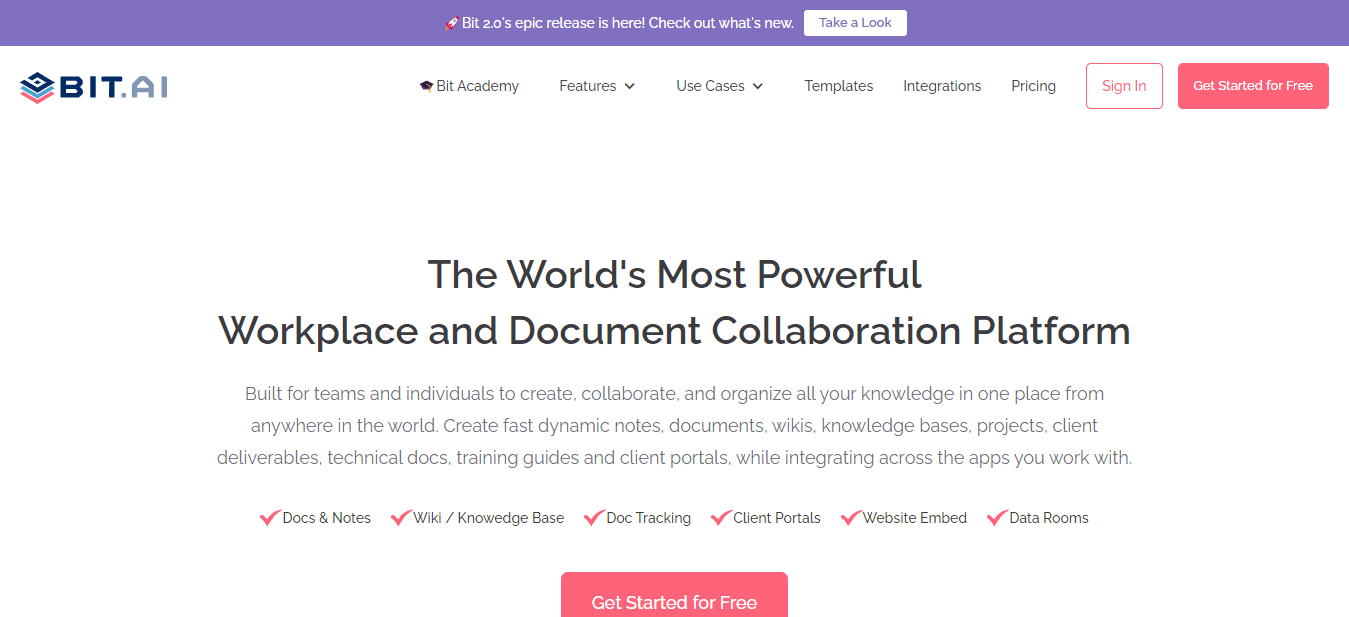 Bit is a new age cloud-based workspace and document collaboration SaaS platform. Workspaces can be used to create, collaborate, and organize all of your business's work in one place. Content across 100+ popular applications can be added with just a shareable link.
Key features:
Simple and intuitive design
Collaborate and communicate
Rich media integrations
ProofHub – Project management and team collaboration Tool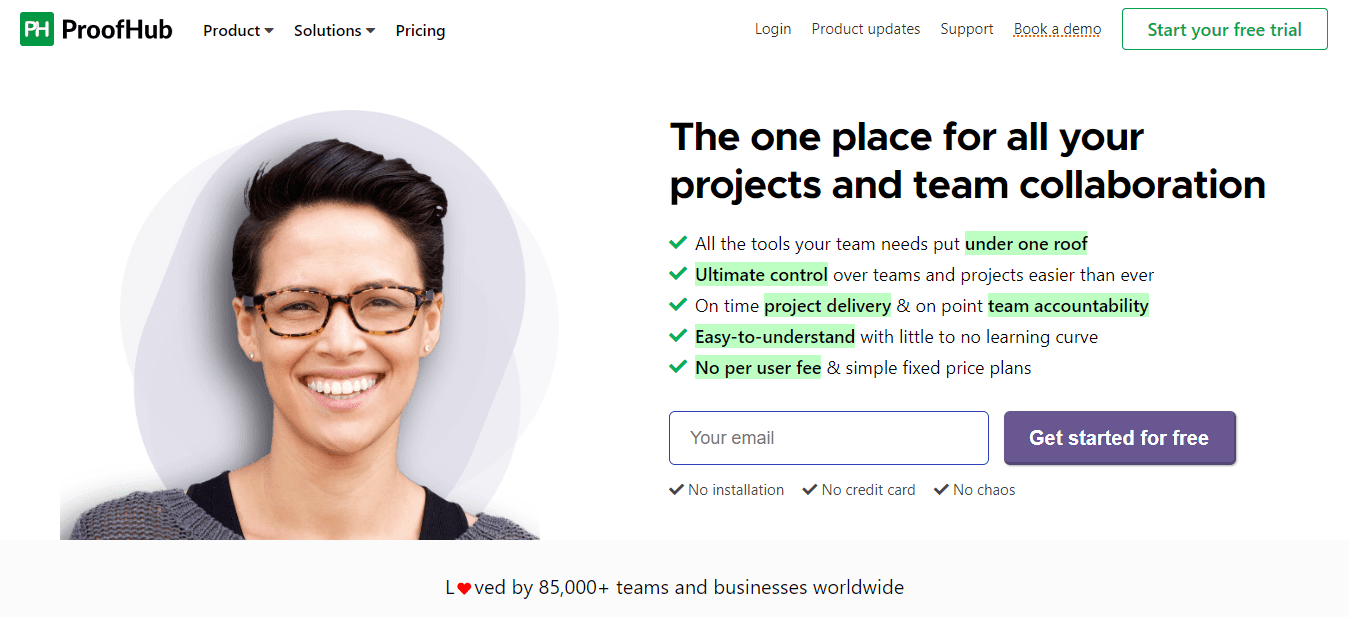 With the help of the project management and team collaboration tool ProofHub, teams can keep total control over their tasks, projects, and communications. It offers flexible task management options with basic to-do lists and agile Kanban boards. It works just as well for managing internal teams as it does for managing distant teams and projects.
Key features:
All-in-one tool
Multiple project views
Time tracker
Project reports
Team communication tools like in-built chat, discussion boards and notes
Proofing tool
Easy to use
Slack – Communication SaaS Tool
The most widely used SaaS communication solution for remote teams is Slack. Users establish messaging groupings known as "channels." For a team, project, location, customer, or anything else, these channels may be made. With Slack's integration with more than 2000 applications, file sharing is really simple.
Key Features:
Easy to use
Voice and video calls
Multiple third-party integrations
Hubspot – Sales, Marketing & CRM SaaS Software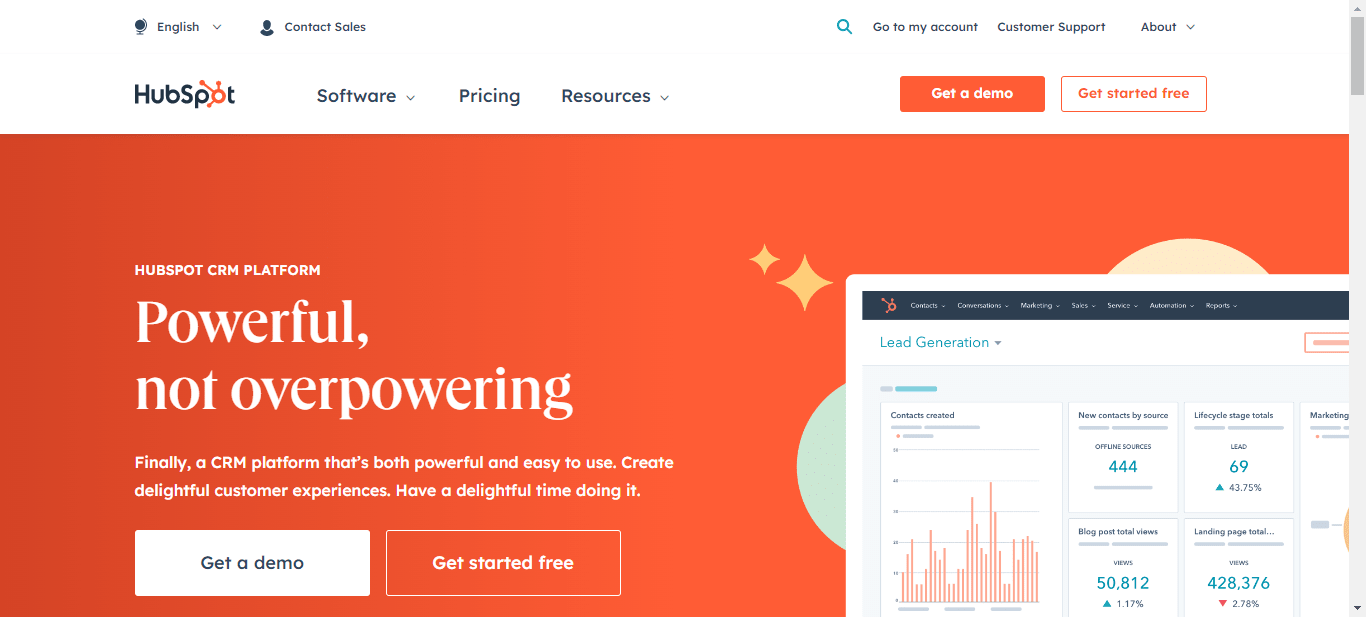 In addition to having platforms for sales and customer relationship management, HubSpot is an inbound marketing platform. Sales teams may use Hubspot's assistance to target prospects, run email campaigns, convert customers, engage with them, and track the effectiveness of your efforts. With the help of this SaaS product's email marketing automation, you can build custom processes and share material that you've developed.
Key features:
Lead generation
Marketing automation
Covers all aspects of the sales cycle
Elink – Content Curation Tool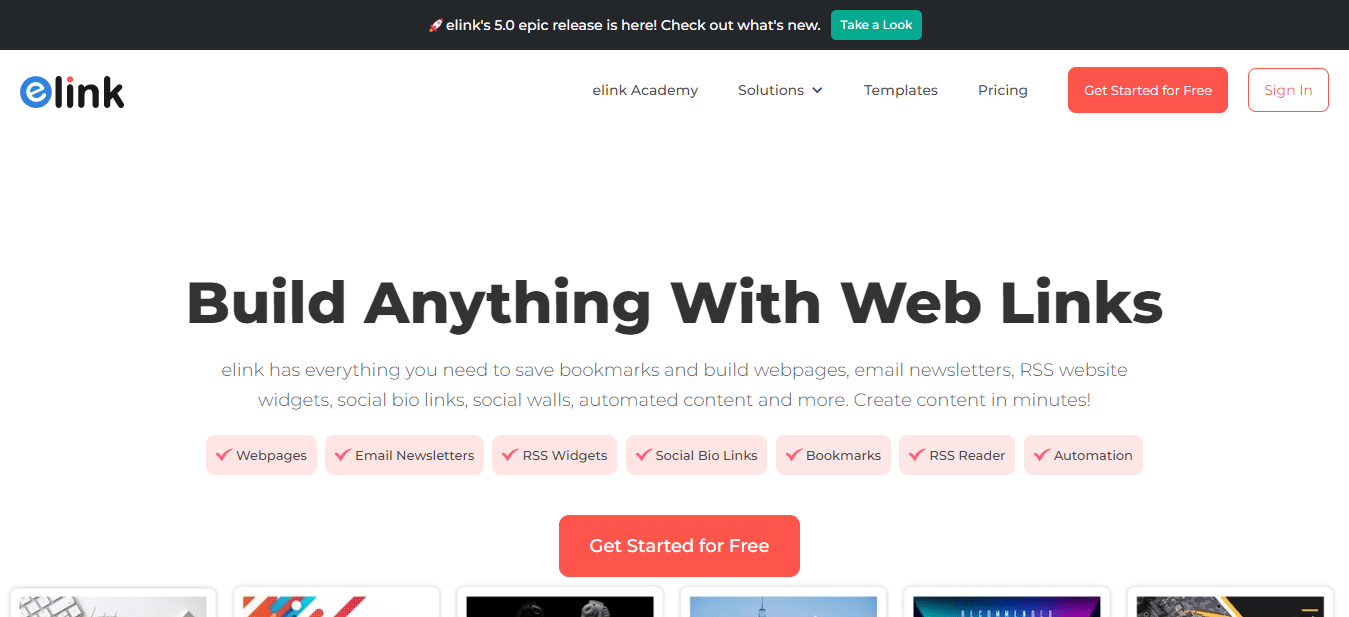 Marketing professionals and content creators can publish email newsletters, web pages, and embed web content with the help of the fantastic all-in-one content curation & content marketing SaaS tool elink.io. Create visual content from a collection of web links (articles, movies, etc.) in a matter of seconds. Export to all email services that accept HTML code, including MailChimp, Gmail, and others.
Key features:
Quick and easy to use
Responsive and interchangeable templates
Provides analytics and key integrations
Trello – Project Management Tool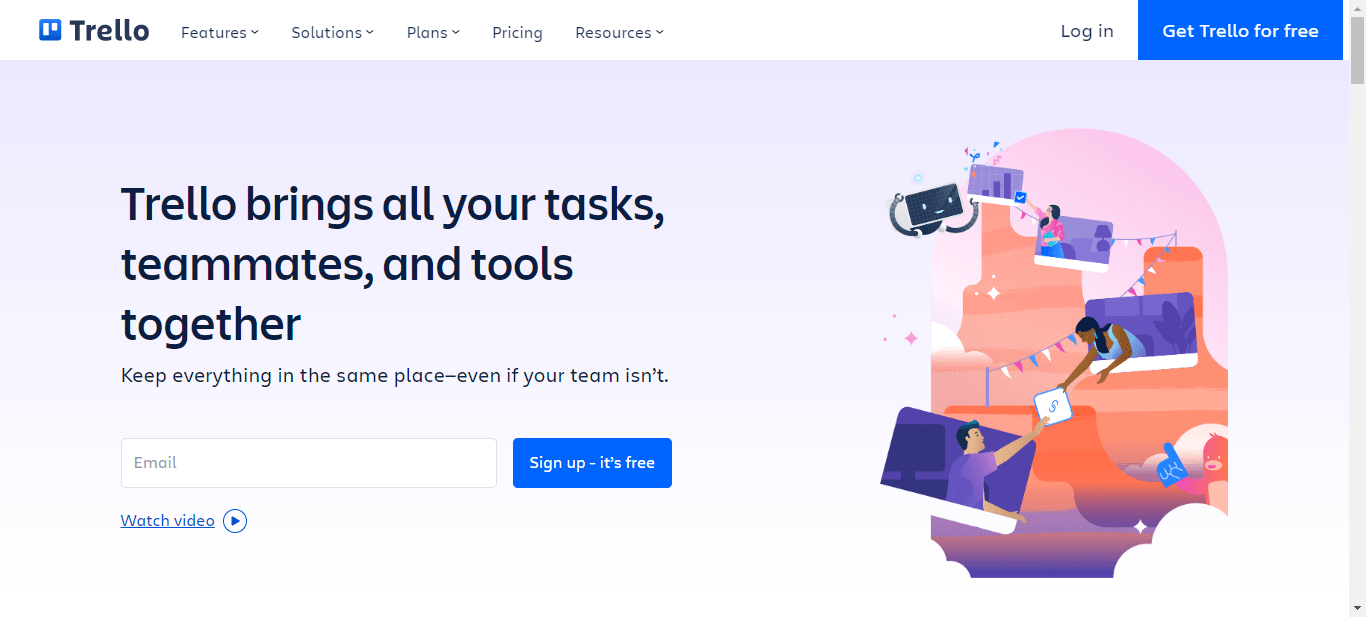 Trello is a powerful SaaS project management tool that makes it simple for small businesses to work together on projects. You can organize and collaborate on your projects with the aid of Trello by making boards, lists, and cards. With their mobile applications, you can simply work while on the road and keep synchronized across different devices.
Key features:
Visual appeal with its Kanban-style boards
Simple design and easy to use
Collaboration through comments and notifications
Intercom – Customer Support SaaS Tool
A customer support and communication SaaS tool called Intercom can help you analyze and tailor your interactions with your clients. Based on consumer behavior, Intercom enables businesses to send customised and targeted messages. You can improve the customer experience by using the feedback you get from live customer chat.
Key features:
In-app communication
Track customer behavior
Conversational messages
Toggl – Productivity SaaS Tool
A straightforward yet effective SaaS tool for time tracking is Toggl. It gives a general picture of the burden on your team and flags possible problems. For small enterprises, it's a useful approach for monitoring time. There are also auto-synching PC, iOS, and Android apps included.
Key features:
Easy to learn
Manual and automated tracking modes
Profitability analysis
Freshbooks – Accounting SaaS Software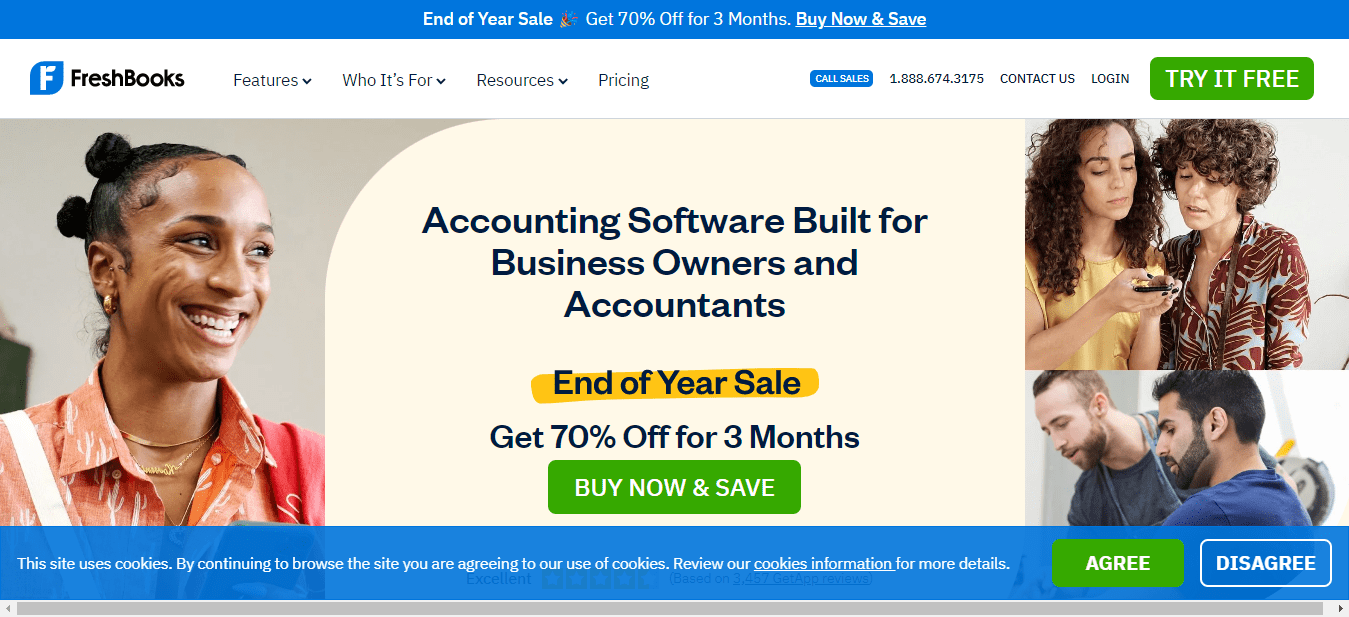 Designed specifically for small business owners, Freshbooks is an award-winning SaaS for invoicing and accounting. It includes an efficient and dependable accounting system that makes all financial management tasks simple. You can manage your accounting from any location and stay connected with the FreshBooks mobile app.
Key features:
Automated business processes
Robust reporting
Expense tracking
SaaS is a completely new method of conducting business, assuring a steady stream of subscription-based income for software suppliers and opening the door for quicker release cycles, more frequent updates, and deeper client connections. Users may prevent vendor lock-in and save a lot of money and time by using this method.
---
👉 Fordeer, which is a start-up software agency in 2022, is so honored to be founded with the mission of producing support tools for businesses all over the world. "The great tools for the best businesses". Our highly qualified programming engineers, with all their passion, are always ready to dedicate themselves to creating the most useful apps for your business and Shopify online store.
📌 Fordeer Invoice Order Printer (FIOP) is a Shopify app, which was built as a professional alternative to Shopify Order Printer. With FIOP, you are able to "print" or "download" invoices, packing slips, orders, etc., in bulk and send them to your customers directly.
Learn more about app
.