The best payment gateways for every eCommerce business in 2023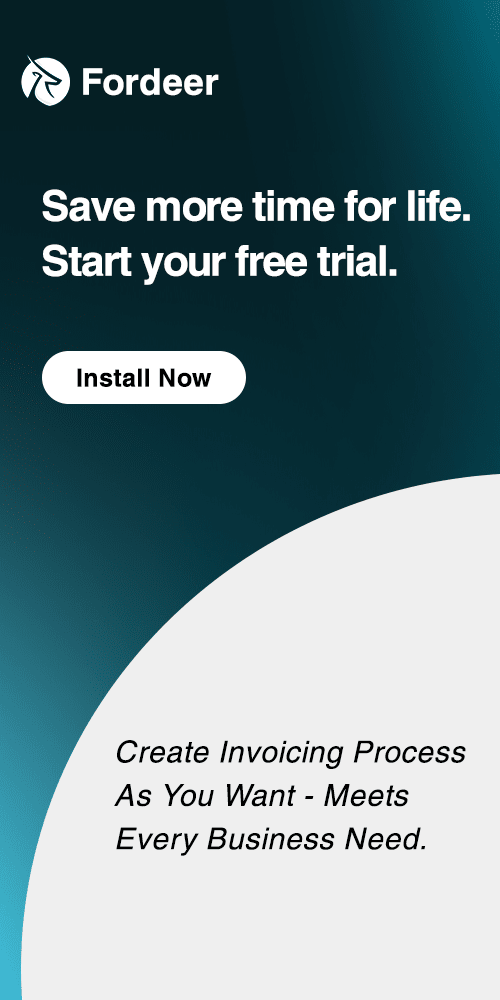 You are at the correct place if you are an eCommerce business owner seeking for a good payment gateway solution. There are now several providers of payment gateways. This Fordeer's article about trustworthy gateway providers can be beneficial if you want to ensure that you're picking the proper one.
The best payment gateways in this category are reviewed in-depth in this article so you can choose the best option for your business's needs.
What is a payment gateway?
Technology known as payment gateways transmits transactional data between the customer and the seller. They are essentially the online version of a physical point-of-sale (POS) terminal in a store or restaurant and serve as the gatekeeper of your customers' payment information when they purchase online.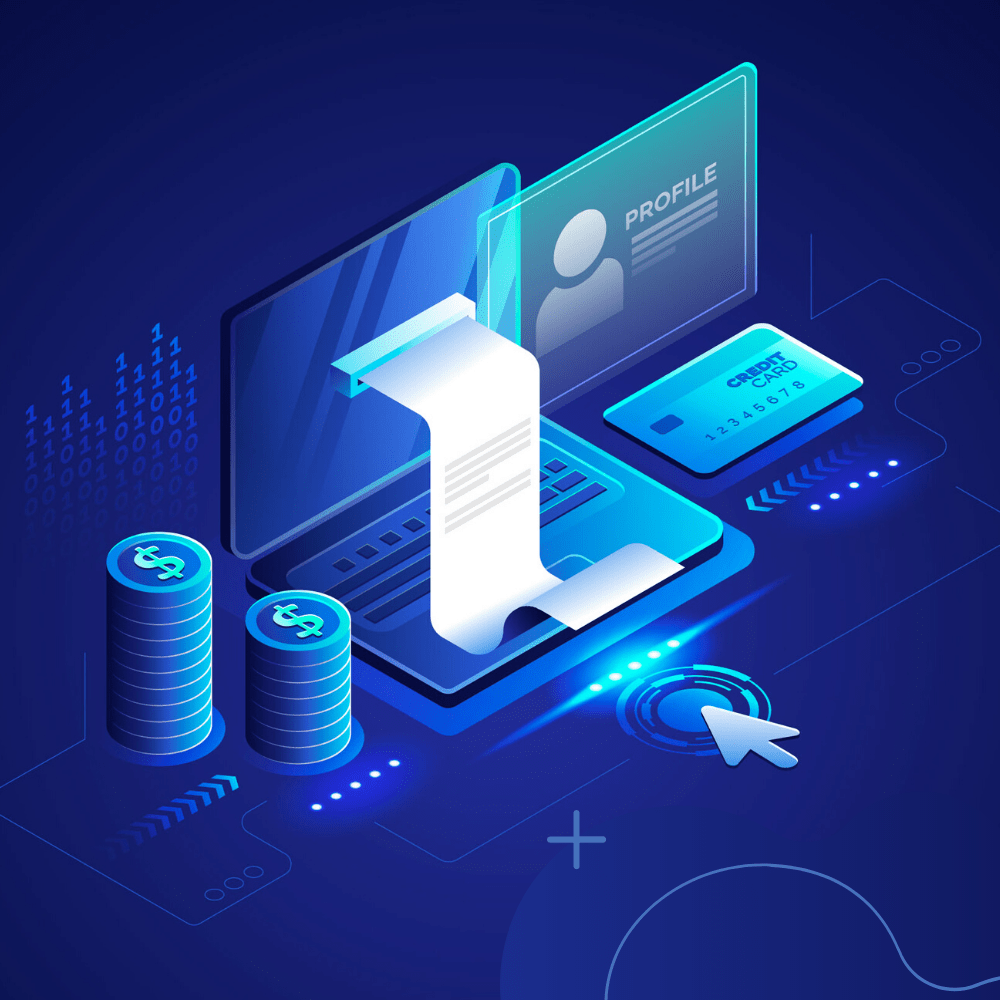 Being an owner of an online business, you should understand the value of having an excellent user interface and functions on your website or app, but what happens if the payment processing is bad? Customers will eventually lose faith in us, which will result in a decline in sales and customer engagement. The payment gateway is crucial to the customer purchasing experience; a good payment gateway should be simple, quick, secure, and reliable.
An online store's payment gateway has to be set up properly. A useful payment gateway should enable businesses to securely accept a variety of payment methods (debit cards, credit cards, wallets, etc.) both online and through mobile apps. Your company may experience cart abandonment if the payment gateway is not working properly.
How does a payment gateway work?
"The way a payment gateway works is that when a customer enters their payment information, the software encrypts it before it is sent to the payment processor."
The customer adds products or services to the cart that they want to buy and proceed with the payment page.
The customer is then asked to provide the details of the credit card or debit card.
After submitting, the information is securely passed on to your payment gateway, based on the integration type.
The payment gateway then encrypts the card details and go through a security check before sending the card information to acquiring bank.
The acquiring bank then sends the approval or decline message to the payment gateway who then sends the message to the merchant.
Based on the message from the payment gateway, the merchant may either display order or payment confirmation page or ask the customer to retry with other payment methods.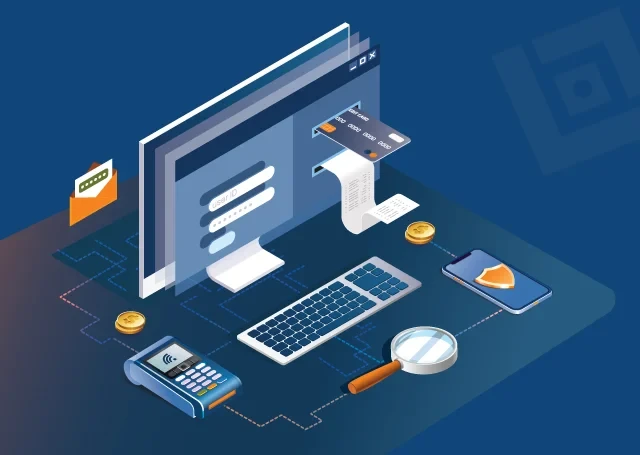 The finest payment gateway offers the smoothest transactions, and the entire procedure takes less than three seconds to complete. The process occurs in the background in real-time.
Factors to determine a great payment gateway
It might be difficult to select the ideal payment gateway provider for your eCommerce business. You should make sure that the consumer payment process is smooth, fast, and secure while making your choice.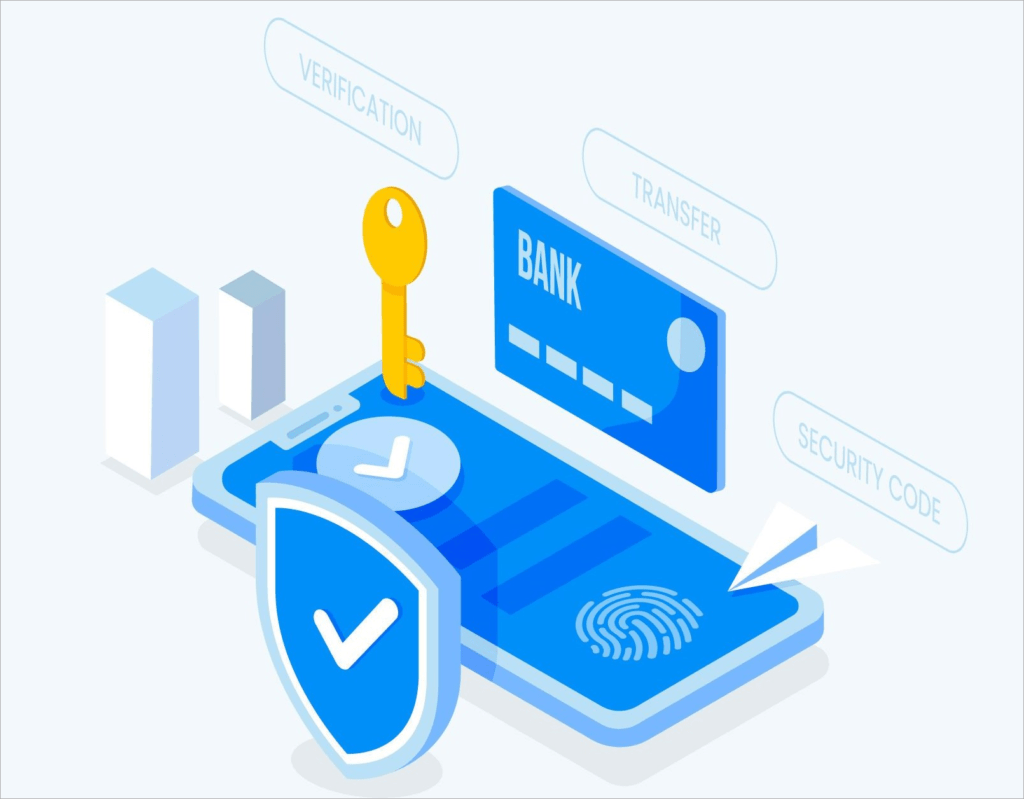 Customers are more likely to trust the business and return in the future to buy additional goods or services as a result. There are some factors that you can consider to determine the most suitable gateway payment for your business:
Security: The PCI Data Security Standard and minimum security requirements for payment gateways should both include integrated 3D secure. This guarantees a bare minimum of security against scams and hacker attempts.
Payments methods: Your customers will be more satisfied if you can accept a wide variety of payments. The majority of payment gateways support PayPal as well as payments made using popular credit and debit cards.
Website integration: Make sure the integration of the payment gateway is uncomplicated, and assess the quality of the customer support. If we encounter any problems, they need to be rapidly and painlessly fixed with the assistance of the customer care service.
Multi-currency: If your business operates internationally, check that your payment gateway provider supports multi-currency transactions. Since people all over the globe use different currencies, you should be able to accept them with ease.
Transfer fees: Before joining up, make sure there are no hidden fees because some payment processing businesses have greater rates than others, especially for consumers from abroad.
Top payment gateways for every eCommerce business in 2023
PayPal - Best for doing everything in one place
PayPal is a platform for eCommerce payments that enables individuals and businesses to send and receive payments without disclosing personal or financial information. One of the best payment gateways, it enables customers to rapidly transfer or receive money throughout the world with just an email address.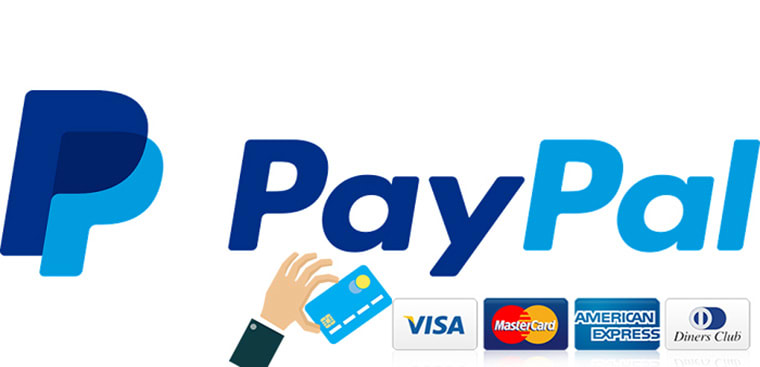 Using your mobile device to purchase or sell on any retailer's website or app is quite simple. There are 203 countries where PayPal is active, and it accepts popular credit cards including Visa, Mastercard, Citibank, American Express, etc.
Stripe - Best overall payment gateway
A cloud-based technology called Stripe makes it easier to collect and handle internet payments anywhere in the globe. Along with offering fantastic features like a custom UI toolkit, embeddable checkout, aggregated reporting, and more, it offers comprehensive solutions for processing online payments.
With the help of an application interface that connects to Stripe, a reliable payment gateway, you can monitor income, prevent fraud with high levels of security, and increase sales throughout the globe. Additionally, it offers a free open API that facilitates integration with your company's ecosystem.
Skrill - Best for modern payment demands
One of the well-known payment gateways in the globe is Skrill. When it comes to processing payments and transferring money, Skrill is aware of the expectations made by current consumers. Skrill was founded in 2001. Currently, Skrill has a large number of prestigious firms as clients that use their cutting-edge solutions in their operations.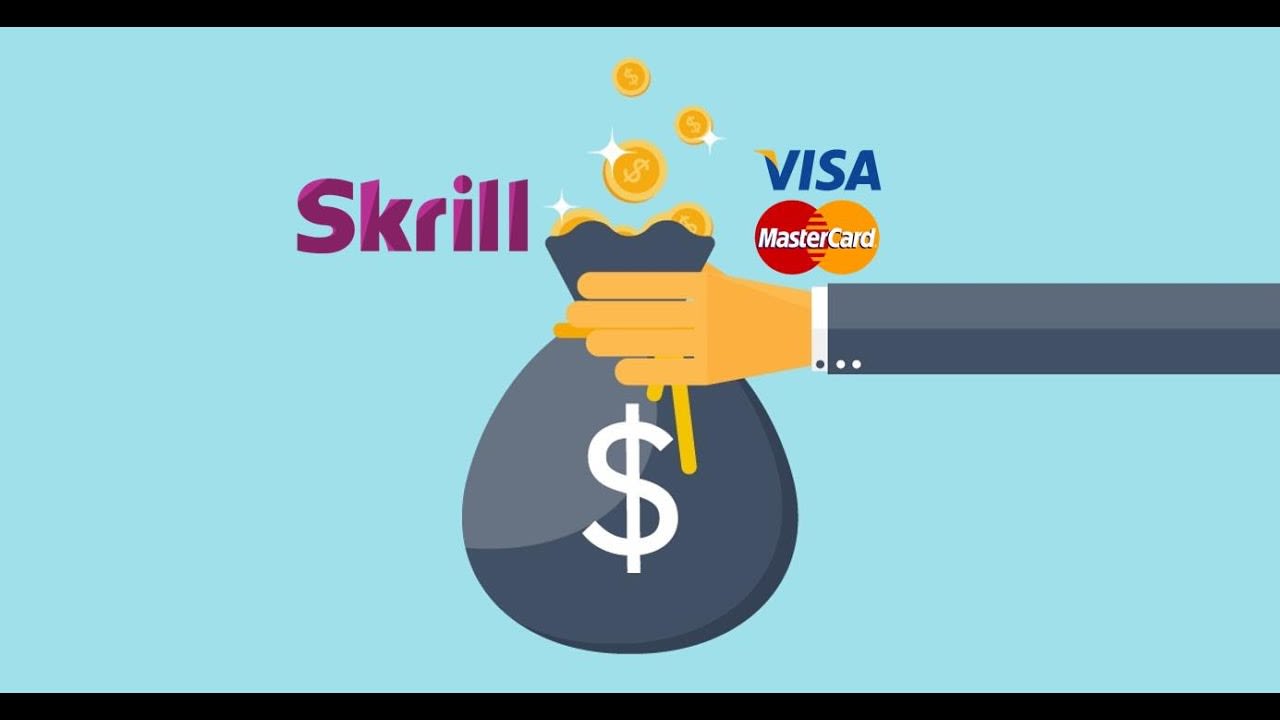 Numerous prestigious organizations, like the B2B EGP Award, the Deloitte Technology Fast 50 Award, and others have acknowledged and given awards to Skrill. One of the most popular payment gateways in the UK, it allows users to pay in more than 30 different currencies and allows them to buy goods and services anywhere in the globe.
Adyen - Best omnichannel option
Adyen is the perfect payment technology solution for contemporary businesses. This solution, which was introduced in 2006 by outstanding payment technology professionals, streamlines and streamlines the payment and money transfer processes.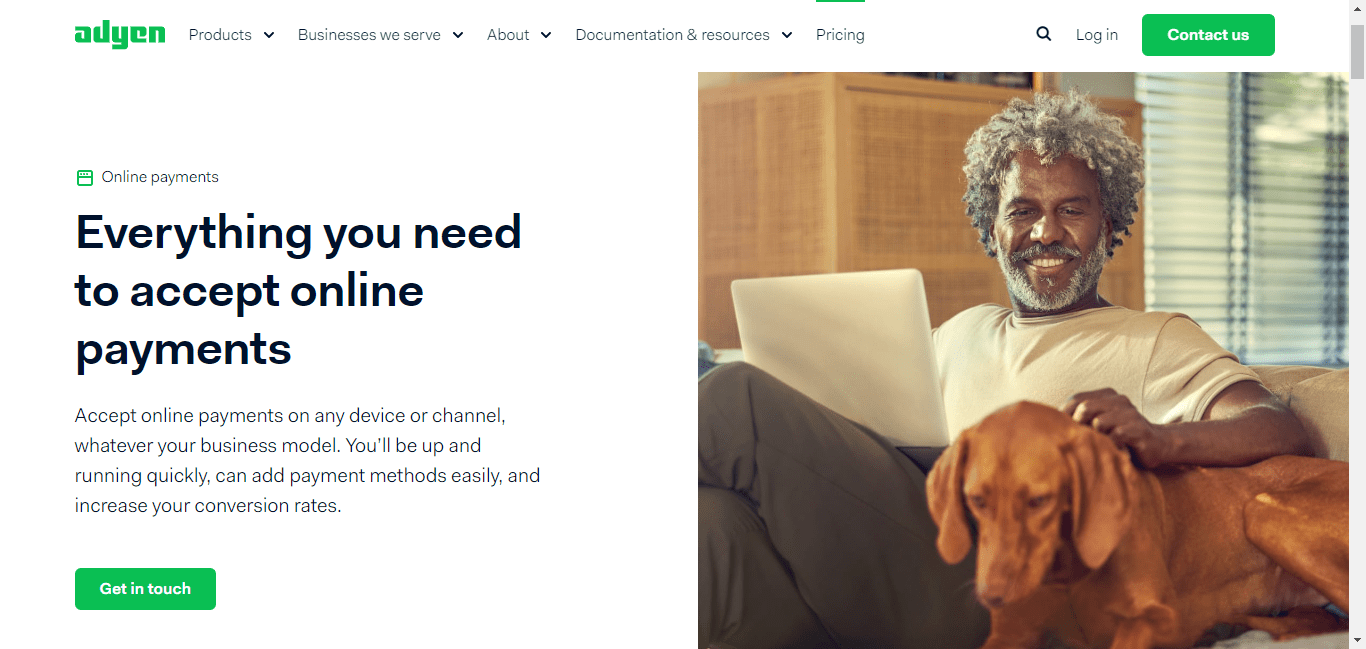 Adyen, which enables clients to pay conveniently online using mobile devices, can help businesses acquire new customers. With this easy-to-use payment gateway, complicated payment processes may be replaced. The method is favored by several multinational corporations as a result. One-click recurring payments, remote store administration, data driving, and risk management are some of the top features.
Helcim - Best interchange plus pricing for businesses of all sizes
Our go-to all-in-one payment platform for merchants with high sales and inventory levels is Helcim. It includes a payment gateway API functionality that enables, among other things, real-time authorisation of card payments, data collection, administration of voids and refunds, and recurring payments. It is the best option for businesses processing more than $25,000 per month since it is simple to set up, has cheap monthly costs, and has volume-based pricing.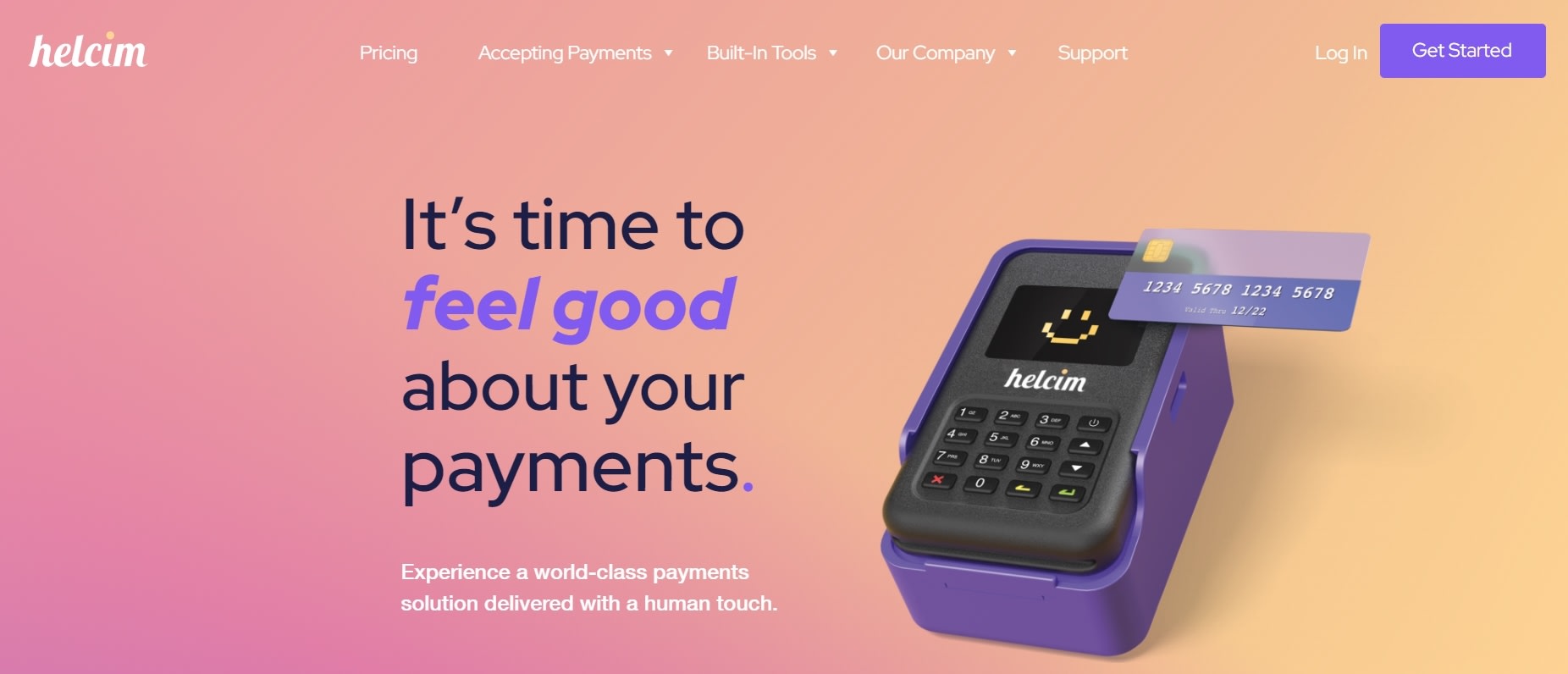 Helcim does not charge a startup cost for applications or accounts, nor does it have a monthly processing fee. There are no early termination fees because merchants are not obligated to a lengthy contract. The typical charge for a physical transaction is 1.92% + 8 cents, whereas the typical price for an online purchase is 2.38% + 25 cents.
Braintree - Best for accepting a variety of payments types
An online payment gateway called Braintree streamlines the payment process. Tools for international commerce are provided by this program, which may be used to take payments and launch enterprises. Businesses are able to grow globally and build their unique experiences thanks to it.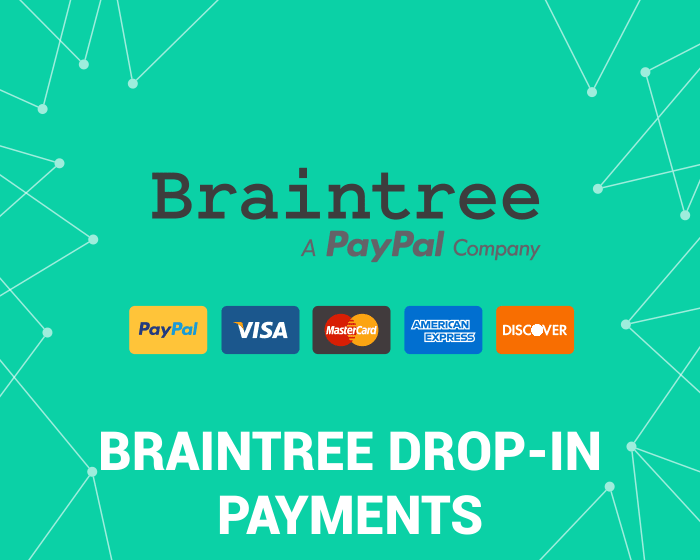 Braintree is used by businesses in more than 40 countries to authorize and accept payments. The Braintree vault, dynamic control panel, simple repeat billing, 2-day payment, and global coverage are some of the top features. Because this solution is a member of the PayPal network, consumers have more possibilities for making payments online.
Authorize.net - Best for the complex payment needs
An international payment gateway called Authorize.Net offers a solid infrastructure and security to guarantee the quick, safe, and secure movement of transactional data. Similar to the card swipe machine, it performs transaction routing, however in an internet environment without software installation.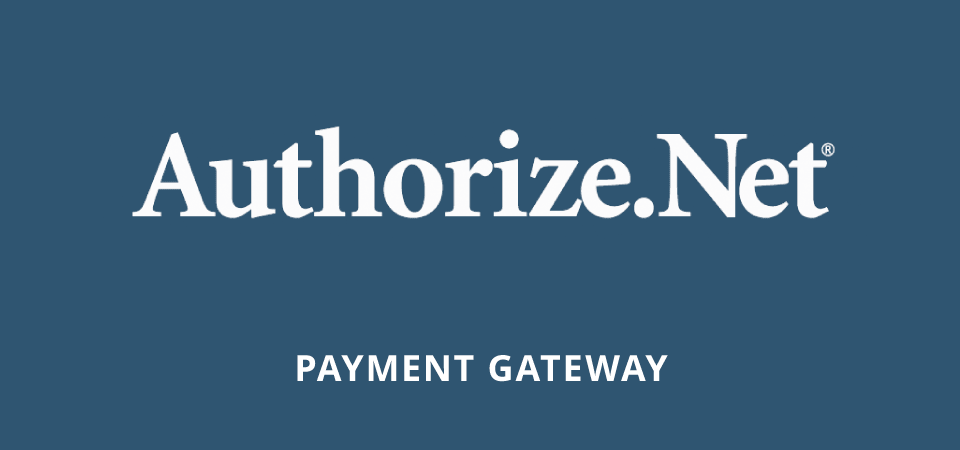 Over 370,000 merchants are affiliated with it globally. It facilitates scaling, enables safe payment acceptance, offers a simplified user experience, and offers a variety of additional value-adding capabilities. Through the user's website or the virtual terminal of Authorize.Net, it is a fully integrated electronic check payment system that accepts and processes payments from other bank accounts.
WorldPay - Best for small businesses
WorldPay is known across the world as a reliable platform for processing payments. It has gained popularity among small businesses since it can provide adaptable solutions regardless of the size of your company.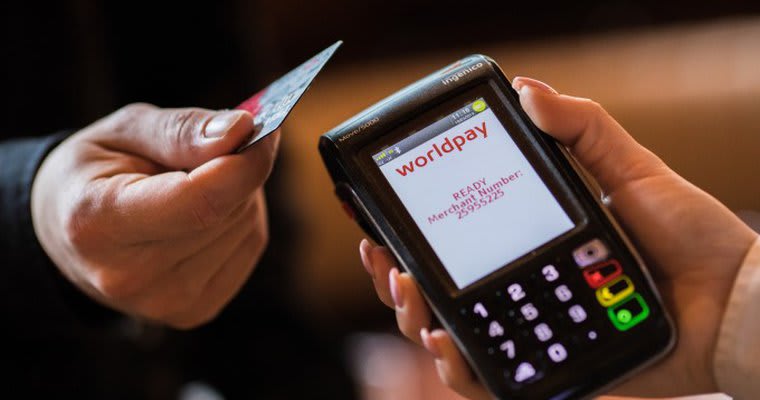 Each transaction's fee is determined by a sliding scale based on the store's turnover, allowing them to manage expenditures according to the success of their operations. With cutting-edge fraud prevention, round-the-clock customer service, and the capacity to interact with a variety of ecommerce platforms, WorldPay is likewise dedicated to security. However, because of all of these capabilities, it is not an all-inclusive ecommerce solution and is not inexpensive.
Shopify Payments - Best for your online store on Shopify platform
Since it's an internal payment provider and already a part of the ecosystem, this payment gateway choice works well if you already use the Shopify platform to run your online store—or if you're in the process of putting up a store.

By navigating to the Payments tab in the Shopify settings, Shop Pay may be quickly set up. For individuals who don't want to deal with the inconvenience of setting up a third-party payment provider, it's ideal. The drawback is that the costs will be significantly greater if you ever decide to switch to another payment processor.
Conclusion
Online invoicing could be a built-in function of some payment gateways. Many don't, so it's important to double-check before choosing.
One excellent choice would be Fordeer, which generates invoices automatically for each order placed in your business. By automating your invoicing procedures, you may save time and avoid stress associated with managing crucial paperwork by hand in time for the conclusion of the current tax year's accounting.
Any of the renowned and reliable payment processing businesses we've highlighted might be a fantastic choice for your eCommerce business. It's advisable to thoroughly consider each of them, evaluating your budget against the benefits of finally selecting that service.
---
👉 Fordeer, which is a start-up software agency in 2022, is so honored to be founded with the mission of producing support tools for businesses all over the world. "The great tools for the best businesses". Our highly qualified programming engineers, with all their passion, are always ready to dedicate themselves to creating the most useful apps for your business and Shopify online store.
📌 Fordeer Invoice Order Printer (FIOP) is a Shopify app, which was built as a professional alternative to Shopify Order Printer. With FIOP, you are able to "print" or "download" invoices, packing slips, orders, etc., in bulk and send them to your customers directly.
Learn more about app
.