The Most Profitable Print-on-Demand Products for 2023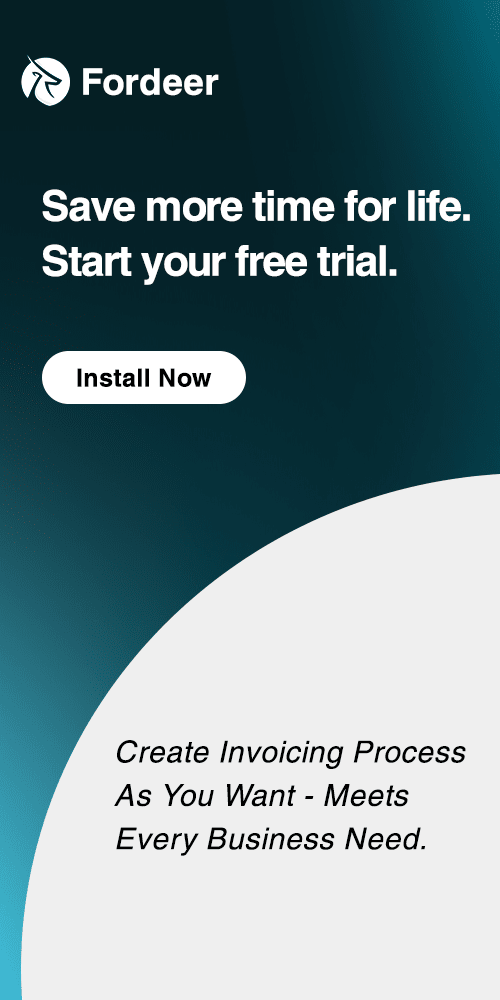 You don't need a sizable amount of cash, a warehouse, or inventory to launch a successful product-based business in 2023. In this digital age, there are many options for you to launch a business. People were given the opportunity to start online businesses and simply expand them by selling the greatest things online thanks to e-commerce.
People may develop items with unique designs using the print-on-demand e-commerce business model without having to deal with manufacturing and inventory control. The print-on-demand industry is anticipated to grow to 39.87 billion USD by 2030. This demonstrates that there is a significant market for personalized printed goods and that you can quickly establish yourself in it.
Therefore, choosing the things you wish to offer is the first step in starting a POD business. Finding winning items may need you to dive into data and spend time studying the marketplace because there are so many possibilities.
Fordeer has included some of the most profitable print-on-demand products for 2023 that you can use for inspiration or as a starting point for your research, or pick one and start selling, even if you have and are willing to invest time in studying.
Why is print-on-demand becoming popular?
Custom designs are created and printed on various things, such as mugs and apparel, as part of the print on demand business model. Customers may use this to print their own graphics and designs on their apparel.
POD has grown significantly and is still expanding quickly. Print on demand is a sizable industry that is still expanding thanks to consumers searching for distinctive items for presents and décor.
Print-on-demand (POD) allows vendors to launch with zero inventory, which is one of the key reasons why POD has become very popular. Instead of producing hoodies, shirts, or other goods in large quantities, print-on-demand refers to the process of creating the item after receiving an order.
Top Most Profitable Print-on-Demand Products for 2023
Numerous goods may be able to have unique design and artwork added to them. You may offer anything as a print-on-demand product, including clothing and footwear, office supplies, and home decoration.
Simply choose the product that is most likely to sell well based on market research and give imaginative designs that customers will adore. Let me show you a few of the popular POD products you might want to try selling when you're ready.
T-shirts
T-shirts are always in style and in high demand since they are simple to alter to fit the latest fashion. People adore wearing t-shirts with famous lines or quotations emblazoned on them when a movie, television show, or book becomes well-known. There are various print-on-demand service providers or suppliers who assist online retailers in developing their own apparel line by producing personalized printed goods.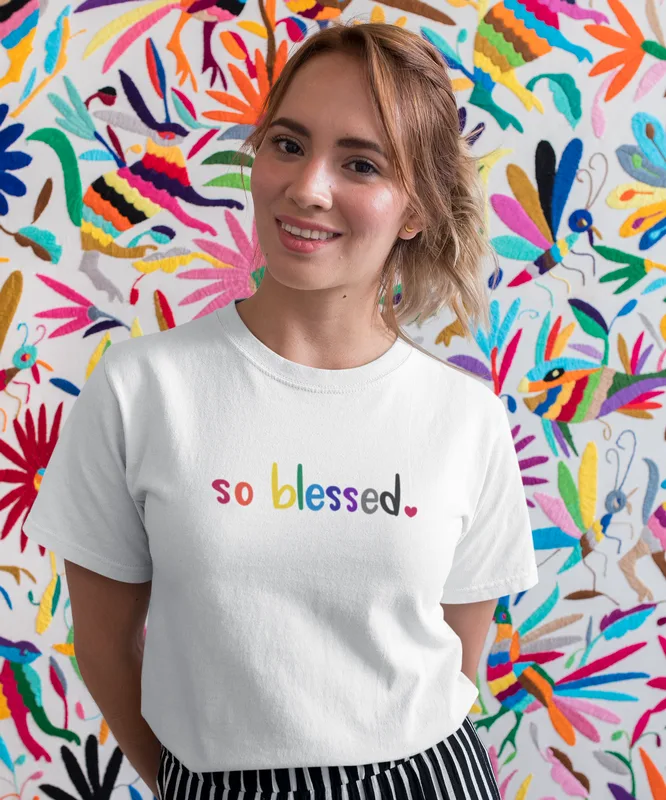 Individual's moods and personalities are reflected in their clothing, therefore it makes sense that people are more worried and particular about what they wear. Seasonal changes may cause the trend to change, thus staying current with news may assist owners of e-commerce businesses stay on trend. For instance: Influencers or content producers might use the help of POD business to design branded products.
Hoodies
Seasonal clothing includes hoodies. Numerous potential customers of various ages may be drawn to this kind of clothes. Due to their sturdy patterns, print on demand hoodies are among the best-selling items online quickly. There are two different kinds of hoodies: one has a single logo or design printed on the front or back, and the other is an all-over print, in which the design is printed on the whole item of clothing.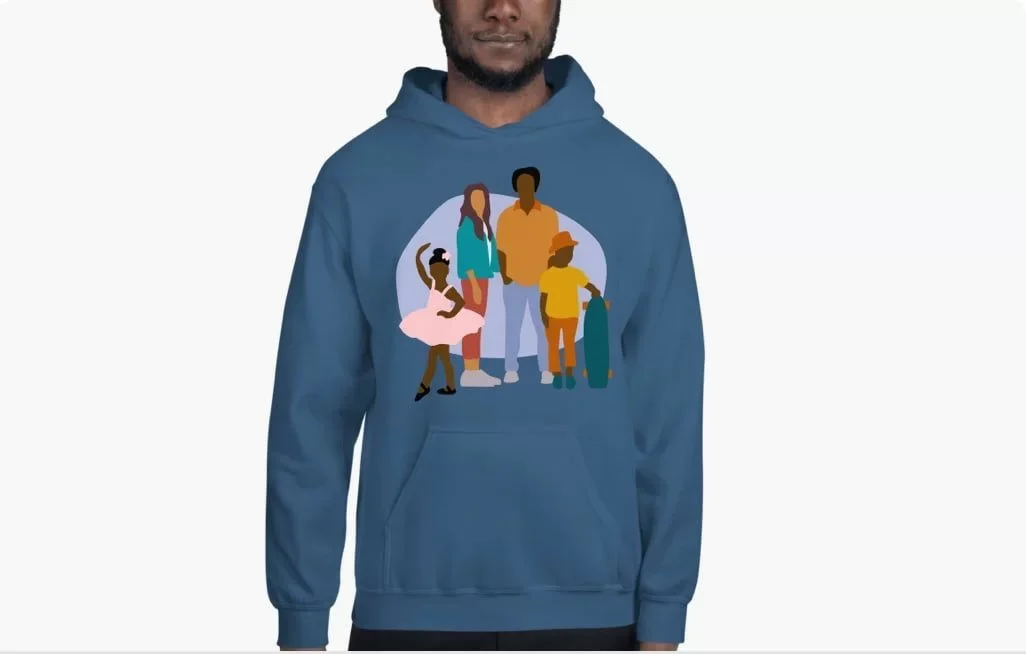 Both kinds of hoodies are often available from print-on-demand businesses. It's interesting that you can charge a premium price for an all-over sweatshirt since it requires a lot of printing and design labor.
Baby clothes
Customized appealing outfits for newborns have become one of the things in great demand as picture sessions and filming memories have become required and the usual in today's society. Parents don't hesitate when it comes to their children since they are tired of the typical prints found on apparel, such as baby colors, beach patterns, and cartoon prints. They require more unusual, fashionable, and humorous clothing to clothe their kids.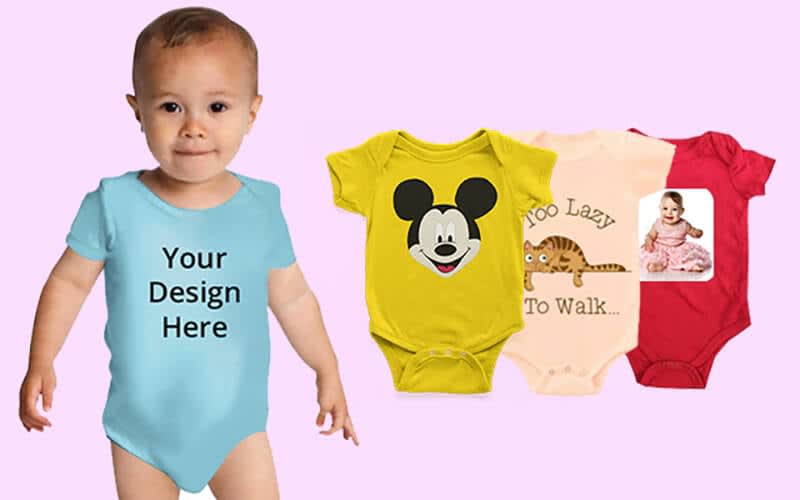 You may make the most of your imagination to develop a line of children's apparel. It's interesting to note that parents want to dress similarly to their kids; hence, designing adult clothing similarly is a frequently disregarded yet potentially lucrative possibility.
Face masks
People still opt to wear face masks despite the fact that most places in the globe no longer have mask laws. People still wear them in areas that are enclosed, such as supermarkets and aircraft.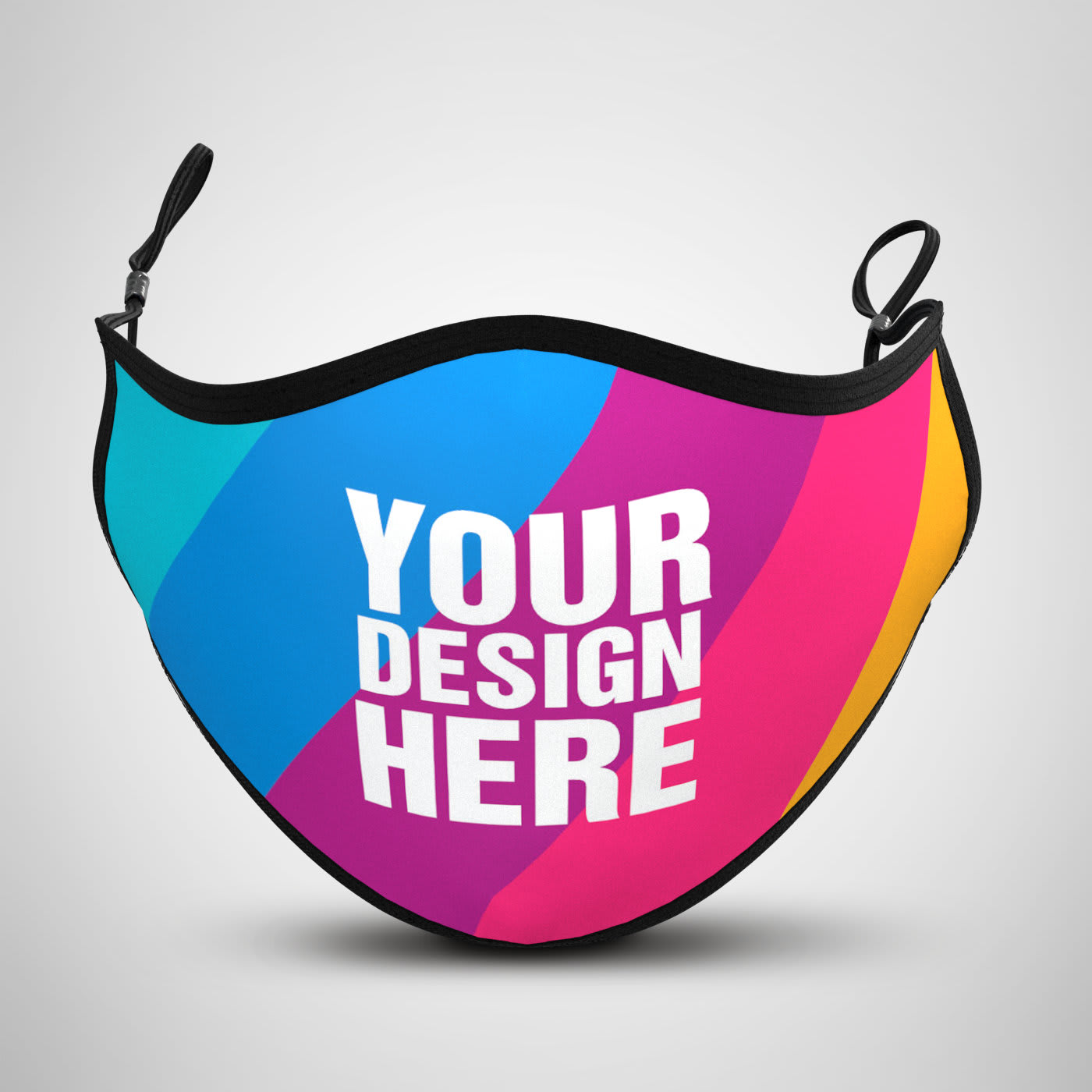 You may now create a variety of masks, such as fitting neck gaiters and those made of cotton or polyester.
Shoes
Any style of shoes you wish to sell can be altered to match the design preferences of the buyer. The shoes, which are highly sought-after by the present generation, may be given an artistic touch by personalizing it with premium photos, clipart, and taglines.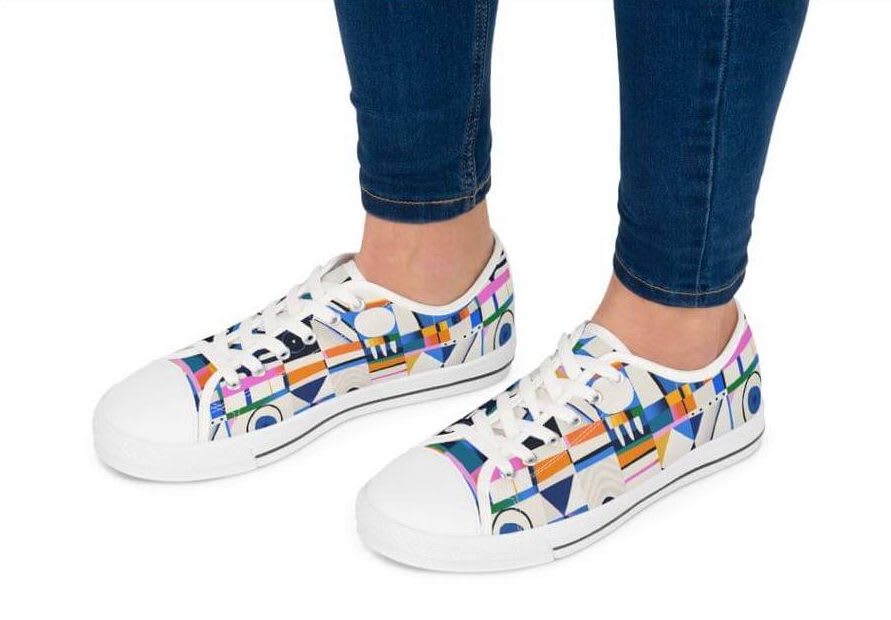 A survey projects that by 2027, the bespoke shoe industry would expand at a CAGR of 4%. Due to the expansion of the bespoke shoe sector, there are now many different categories of footwear. There is little doubt that there is a market for these propelling shoes, but the low level of customization and exorbitant cost are preventing real business expansion. But in the next years, technological advancements may help to further accelerate this rise.
Socks
Nowadays, customized socks are popular; plain socks are outmoded. Although it is most in demand during the winter, it is also utilized by many people throughout the summer. Its demand can be raised by printing humorous taglines or applying imaginative art texture according to the consumer's age. Children adore cartoon characters, teens adore ironic or humorous taglines, ladies adore gentle art, males favor pride, and there are many other examples.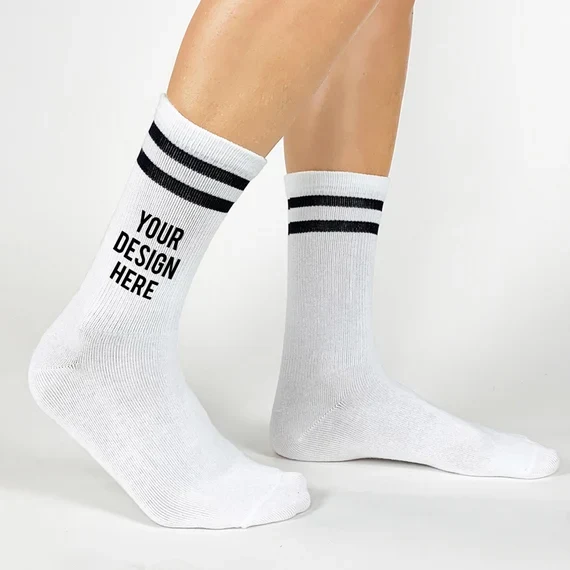 Decide what sort of socks they prefer based on your consumer character, and then use your imagination to offer them something special to boost sales for your company.
Tote bags
At a CAGR of 4.60% during the projected period, the global market for tote bags and drawstring bags is anticipated to increase in value by USD 3.44 billion by 2029. There are several alternatives available for you to offer in response to client demand if you're thinking about starting a tote bag business.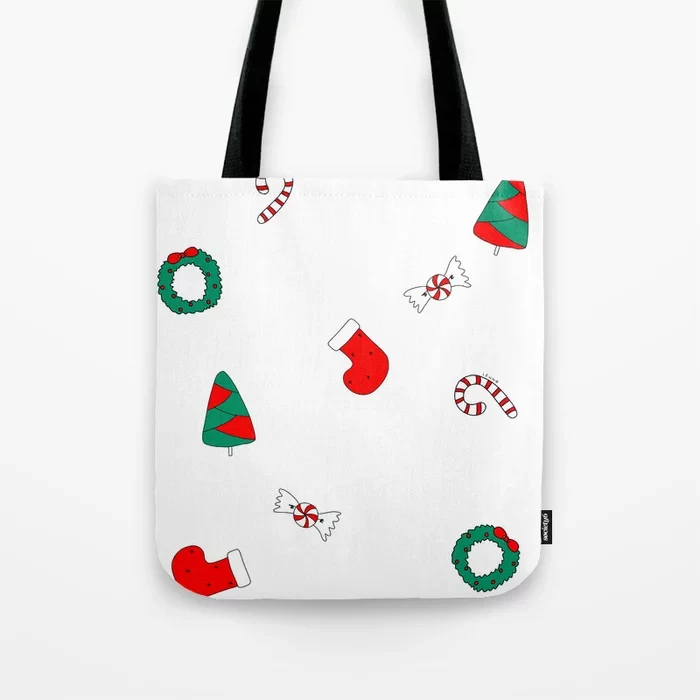 You may want to explore the casual tote, shopping tote, sports tote, laptop tote, business tote, and others market sectors for tote bags. Additionally, you will find a wide range of material choices, including embellished, canvas, leather, faux leather, nylon, jute, etc., in different designs and sizes, giving you a lot of alternatives to sell personalized tote bags in your shop.
Backpacks
Backpacks are another distinctive print-on-demand product you may offer for sale in your online shop. They have a definite sales tendency that peaks throughout the summer (May through August) and then gradually declines the rest of the year.
If you sell backpacks, you could easily conduct back-to-school campaigns targeting a variety of demographics, including parents of children entering middle or elementary school, college students, and high school students. Different bag choices are also available from print-on-demand dropshipping businesses like Printfy, on which you may design.
Water Bottles
Consider the worldwide impact of the estimated 50 billion water bottles purchased annually by Americans alone. Additionally, customized water bottles are really popular right now.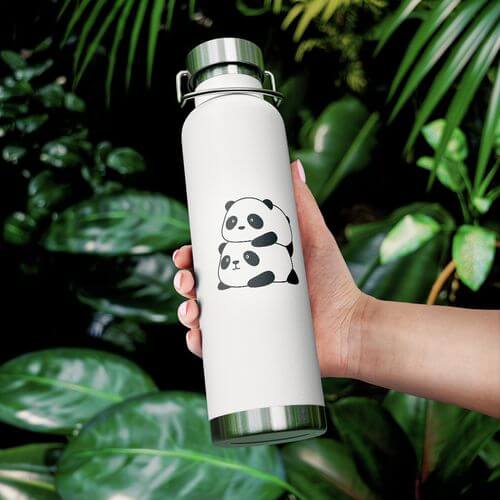 As long as you offer designs and customization choices that appeal to the target demographic, personalized water bottles will undoubtedly capture their attention and result in a significant increase in sales given the enormous market need. From children to adults, water bottles are a basic requirement for practically everyone. Children prefer colorful water bottles for school, adults want aesthetically pleasing bottles for their workplaces and gyms.
Mugs
Customized mugs are a timeless product to offer in your business. It may be customized with phrases, images, and statements that the clients would like. Additionally, you may sell mugs featuring designs inspired by popular movies, songs, dialogues, and memes that millennials like.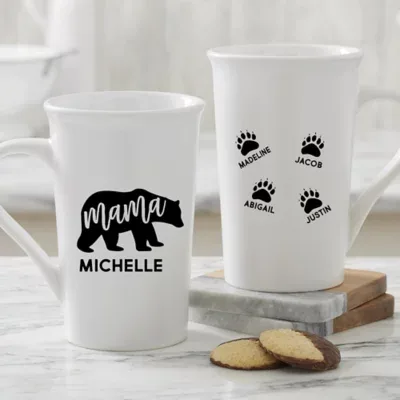 Additionally, personalized mugs are wonderful gifts for holidays and occasions including Halloween, Christmas, the new year, anniversaries, birthdays, and more. Make sure your designs and promotions are excellent in order to draw in such customers.
Cushions/Blankets/Bedsheets
The modern consumer preference is to personalize their house interiors and their personalities, from the living room to the bedroom. You should also be aware that the market for personalized home décor goods is predicted to expand at a CAGR of 27.7%, the highest CAGR ever observed.
These days, hand printing, clipart, and premium graphics are the most popular choices. Additionally, articulated pillows, blankets, and bedsheets are seen to be the nicest gifts, so providing these might significantly increase your sales and encourage return business.
Jewelry
The fashion industry is seeing an increase in the use of printed jewelry. People are now chasing after natural, handcrafted, and artistic jewelry, which is a far cry from the days when everyone was only interested in traditional jewelry.
Additionally, they prefer jewelry that matches their wardrobe. It makes a wonderful present for occasions like birthdays and anniversaries. You may thus undoubtedly carve out a niche for yourself given the enormous market need for custom-printed jewelry.
Phone cases
There are many of online shops that sell just mobile case items since new and improved mobile phone models are always being released. There are still a ton of chances out there for you to explore, but that doesn't mean the market is already fully used.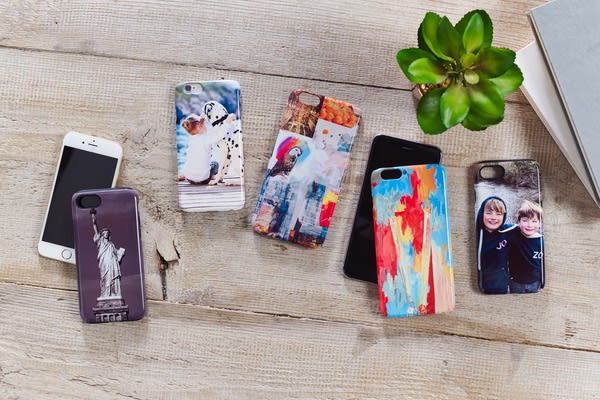 Nowadays, less individuals still choose utilizing typical mobile cases since they want to show off their personalities, interests, and preferences. As a result, there are several options to use this product. Popular mobile phone covers include customizable logos, photos, and names on the rear cover.
To sum up
That brings us to the conclusion of the list. The aforementioned items are in great demand and have a large profit margin. You may design a line of appealing items using your imagination and creative talent, and you could establish a reliable online shop.
Leave a comment below if you have any questions on how to launch a print-on-demand business.
Are you trying to find a firm that offers print-on-demand printing services? Obtain a check from Fordeer. We are providing our customers with one of the best free invoice generators on the Shopify App Store. Feel free to contact us whenever you need support.  
---
👉 Fordeer, which is a start-up software agency in 2022, is so honored to be founded with the mission of producing support tools for businesses all over the world. "The great tools for the best businesses". Our highly qualified programming engineers, with all their passion, are always ready to dedicate themselves to creating the most useful apps for your business and Shopify online store.
💡
Entrepreneurs need to focus on customer service and maintaining a credible brand image if they want to achieve long-term and sustainable success, regardless of the business model they pursue. Therefore, finding and selecting the appropriate business support tools is extremely crucial. That's why we have launched an app in order to help you swiftly and conveniently resolve any invoice-related issues at a reasonable price. Let's experience it with our
Fordeer Invoice Order Printer
.