Top most popular sustainable inks for packaging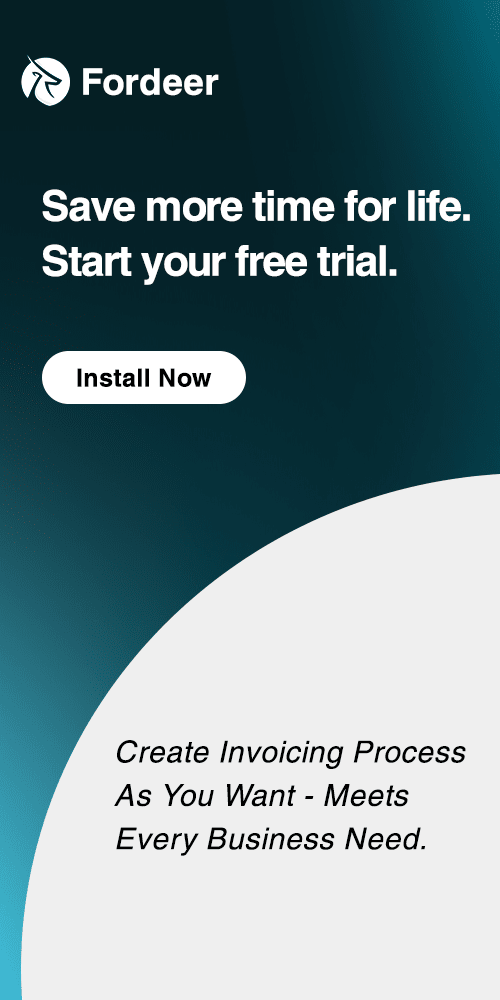 Planning volatile organic compound capture, evaluating viscosity, and testing wettability are frequent problems in the press room when it comes to eco friendly inks for packaging. Is it possible to utilize inks that offer the best color and get rid of the same issues at the same time? Introducing flexographic printing using eco-friendly inks.
Although substrates and inks play a significant role in the movement toward sustainable printing techniques, they are not the only method to go green. A big part of getting there is taking into account the product's end of life as well as the methods/equipment you use to get there, such as using sustainable transportation packaging.
All of it will be covered soon, but let's with Fordeer start with the fundamental sustainable inks for printing first.
Sustainability defined
Sustainability is a strategy for achieving equity, economic, and environmental balance. It is more of a compromise than it is a "abstinence" philosophy. When absolutely necessary, take from the environment, but also leave enough behind to support future generations.
A brilliant illustration of this agreement is sustainable ink. It's not necessary for anything to be environmentally harmful just because it serves the economy. While numerous businesses across the globe utilize toxic chemical inks, some companies' usage of 100% water-based eco-ink demonstrates that there are other options available, some of which may actually surprise you.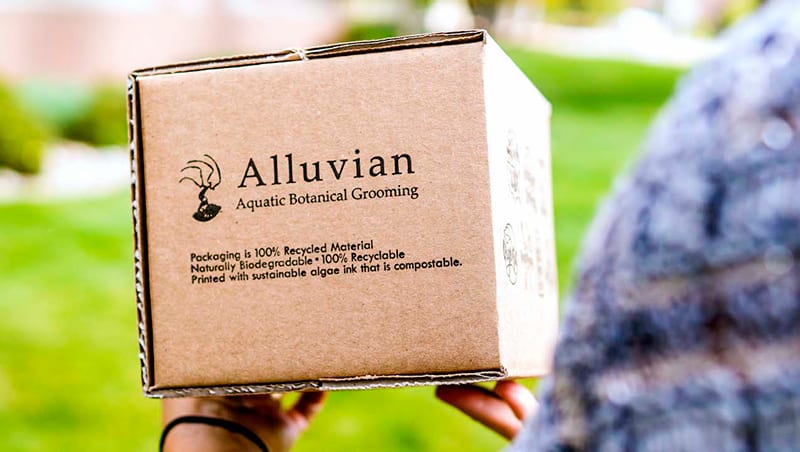 Algae Ink is the closest ink available today that is 100% free of non-renewable resources or chemicals. In the 1970s, most inks had petroleum-based carriers, which caused poor air quality and adverse health effects for print workers. A combination of oil shortages and the EPA's Clean Air Act of 1970 led the printing industry to transition many historically solvent-based inks to vegetable/soy or water-based inks. When soy or water-based inks dry, they emit very few (sometimes zero) VOCs, and print shops that have transitioned to soy or water-based inks typically report much better air quality and working conditions for their employees. It is important to note that seeing a soy-based ink label does not necessarily mean that the carrier is 100% soy. The mix of soy oil with petroleum oil would impact the level of VOCs emitted.
Choosing between inks depends on multiple factors
When it comes to printing, there are numerous variables. We think it's important for environmentally concerned businesses to comprehend printing techniques and the kinds of inks each one uses.
The first is the printing technique, of which the most popular are screen printing, flexographic, offset, and offset lithographic printing.
The printing substrate, which varies greatly, is the second factor. The list includes plastic, glass, aluminum, cotton, wood, silk, and coated and uncoated paper and corrugate (which also ranges from clay-coated to plastic-coated).
Digital printing

When an image is created digitally, it implies that the printer directly converts an electronic picture file into the image you see on a screen. Although the meaning of "low-volume" varies depending on a print shop's configuration, digital printing is most frequently employed for low-volume amounts. At a multi-line print facility, an order will switch from a digital press to an analog press when a run for a single art file exceeds 10,000 or more units. Digital printing enables for quick transitions between art files and doesn't really require any setup.
Digital dry toner
Toner printing is an eco-friendly process that uses dry toners, pigments encapsulated in resin, to fuse onto the surface of the substrate using heat. It emits no toxins and has a high-efficiency transfer rate, with very little waste and no ink to discard. Toner ink can be de-inked by recyclers and repulpers, making it suitable for products destined for recycling. Toner cartridges are typically collected by their manufacturers and reused.
Dry, digital toner pigments were utilized as inks (no carrier).
Digital liquid toner
HP Indigo ElectroInk, for example. This printer combines the idea of offset printing technology with digital toner technology, and it is becoming more and more widespread in print shops. Ink is transferred to a heated blanket using the HP Indigo press, where the heat melts and combines the ink particles to create a smooth film. The facestock is then covered with the ink. The printer employs exclusive HP ElectroInk, which is a liquid carrier diluted with water or oil and made up of charged colored particles encased in resin.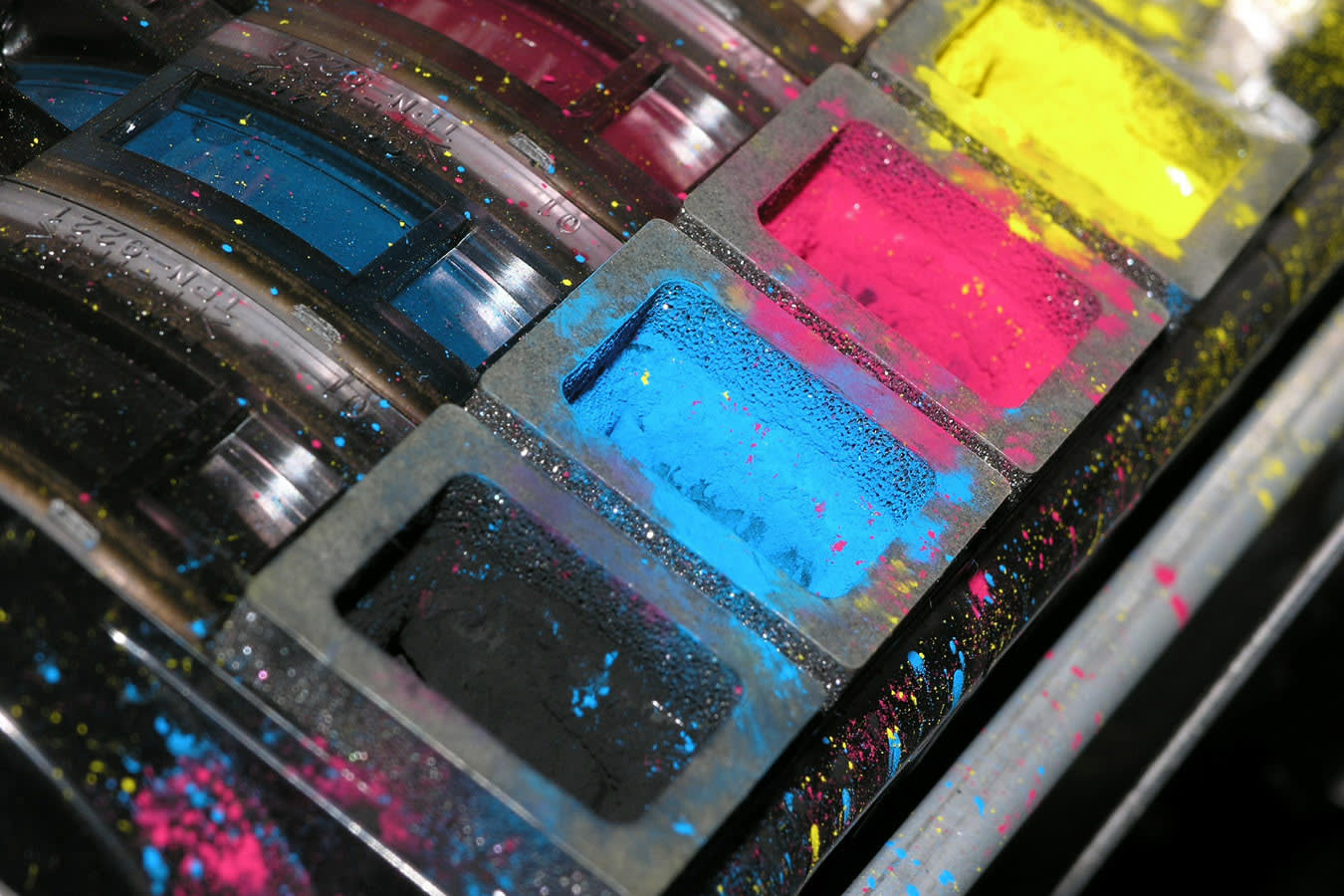 Resin-encased dry toner pigments dipped in a liquid carrier (water and/or oil) served as the basis for the utilised ink(s).
Digital Inkjet
Although inkjet printing is popular for personal use, it is not frequently used for business printing. A portion of the carrier evaporating when the ink sprays out of the printhead and absorbs into the facestock. Toner printing involves fusing pigments into a facestock, in contrast to this printing technique. Due to this distinction, inkjet printing could provide a somewhat more faded appearance than toner.
Ink(s) used: Water-based pigment or dye inks.
Flexographic printing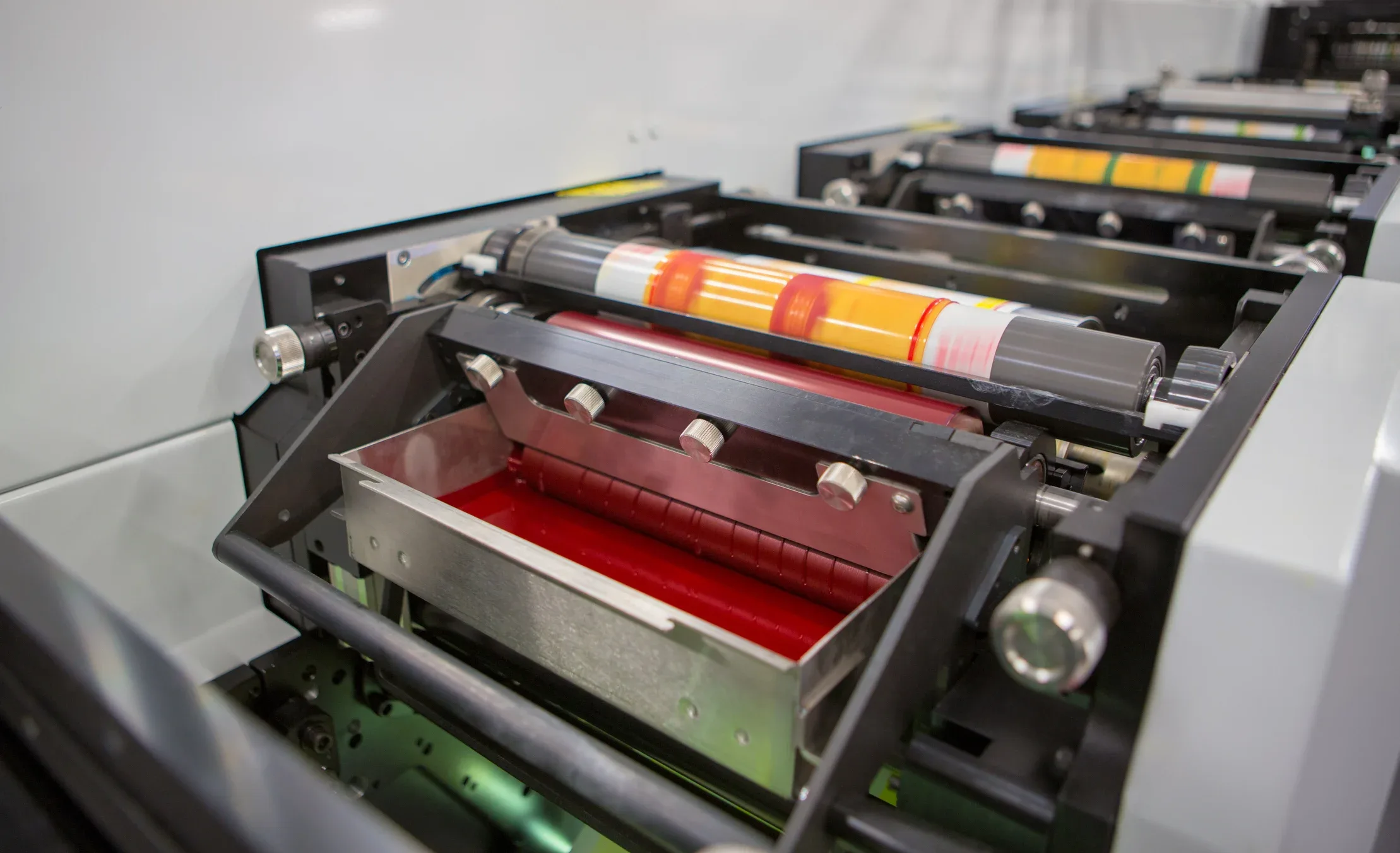 Flexographic printing is a process where an image is converted into a flexible, photopolymer plate that is wrapped around a printing cylinder. Ink is transferred from the ink well to an anilox roller and onto the printing plate, which prints directly onto the substrate. Water-based or solvent-based inks are used for uncoated paper, while UV curable ink is used for coated surfaces or poly materials. Additionally, innovative, eco-friendly inks such as Algae Inks are available.
Offset printing
An aluminum printing plate receives the ink, which is then printed onto a blanket, which subsequently transfers the ink onto the substrate. Solvent-based or soy-based inks can be used for offset printing on paper, which is the process used to print newspapers. Newspapers have been mostly produced with carbon black ink made from soy since the 1970s.
Solvent, soy, or vegetable-based inks were used. Algae Inks, for example, are a cutting-edge, environmentally friendly ink that enables the use of a renewable pigment.
Analog / Conventional printing
An electronic picture file is turned into a printing plate or screen for analog or traditional printing. The substrate for printing and the plate or screen are set up on the printing press. The substrate is first covered with ink from the plate. Compared to digital printing, this method of printing often results in prints of greater quality and more accurate color.
Because flexographic and offset printing are so quick, their per-unit costs are lower than those of digital printing. However, because of the longer setup times—which are frequently disproportionately long—this printing is less economical for short runs. Typically, only a tiny subset of orders with the highest quality and finish requirements are printed on screens.
Screen printing
A screen gets burned with an image. To transfer ink only where the image has been burned onto the screen, ink is placed on top of the screen and scraped down. Depending on the substrate and drying/curing procedure, screen printing inks may be solvent-based, soy-based, plastisol-based (which are cured inks), or water-based (though water-based inks can be challenging to use).
Water-based, solvent-based, soy-based, or plastisol (cured) inks were employed as the ink type. Algae Inks, for example, are a cutting-edge, environmentally friendly ink that enables the use of a renewable pigment.
Top sustainable inks for printing eco-friendly packaging
There is a hierarchy of printing inks, with some being more eco friendly than others, but there is no flexo ink that is completely sustainable.
The four most well-known sustainable flexo inks for packaging at this time are as follows:
Water-based inks
Soy/vegetable inks
UV inks
Algae inks
Water-based inks
You should stay away from anything solvent- or oil-based, as well as inks created with petroleum, if you're serious about utilizing sustainable flexo inks.
With no PVCs like those present in Plastisol and other inks and a considerably lesser environmental impact than plastic inks, water-based inks are often regarded as one of the most environmentally friendly printer inks available. Custom t-shirts printed with water-based inks are much less likely to end up in a landfill after a few washes because they last significantly longer than inks made of plastic. Although water-based inks may be our preferred option, we are constantly looking for new ways to support businesses in making their imprint without having a significant negative impact on the environment.
Soy / vegetable inks
Vegetable-based inks are often made from an organic substance, such as soybeans or corn oil, and they are made to print in a way that considerably lowers the release of VOCs. Also, compared to conventional inks, the natural ingredients used to manufacture these inks are easier to recycle. For individuals who desire more brilliant colors and quality but also want to be more economical and environmentally friendly, soy-based inks are a fantastic option.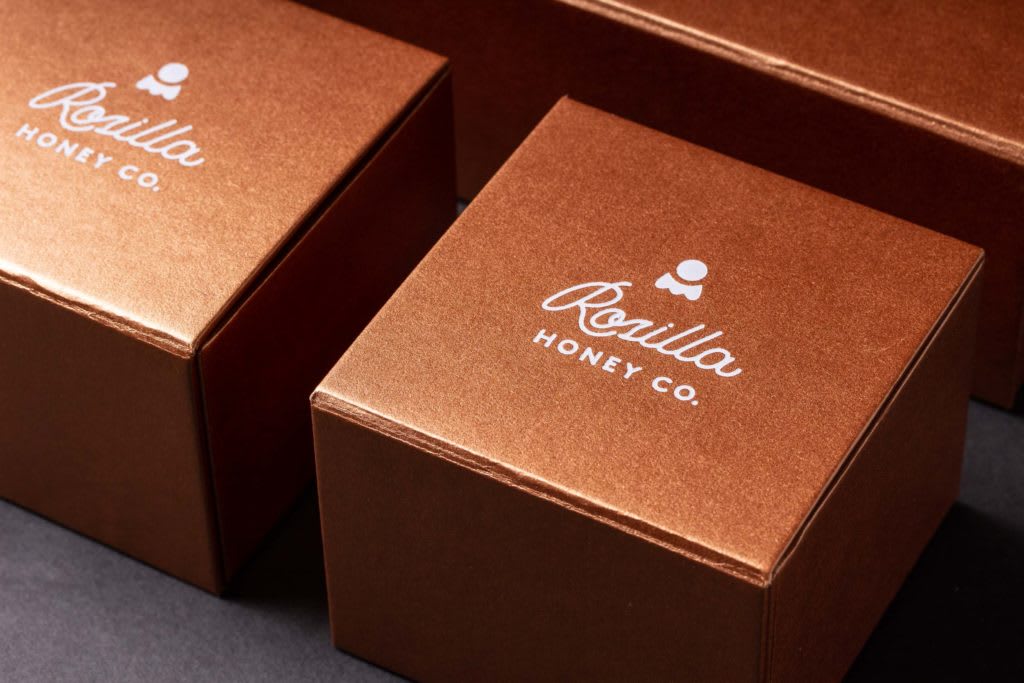 Although though these inks aren't as often used as many of the others on this list, printers who are serious about reducing their carbon footprint can still use them.
UV inks
This is a wonderful moment to discuss the differences between various ink types. Volatile inks and curable inks are the two main categories of inks. The most popular kind of ink is volatile, which cures through absorption. Contrarily, curable inks have relatively little absorption and require an electronic or ultraviolet beam to dry.
UV inks, or inks that use ultraviolet light to dry. Under a UV light, these inks nearly rapidly dry and emit 99.5% fewer VOCs. Additionally, unlike traditional volatile inks, curable inks do not require extra coatings or protectants.
Algae inks
Algae inks will be the final option on this list for petroleum-based printing inks. This ink, which is sometimes referred to as "the most sustainable ink," is supposed to reduce carbon emissions by up to 200 percent and has a negative carbon footprint.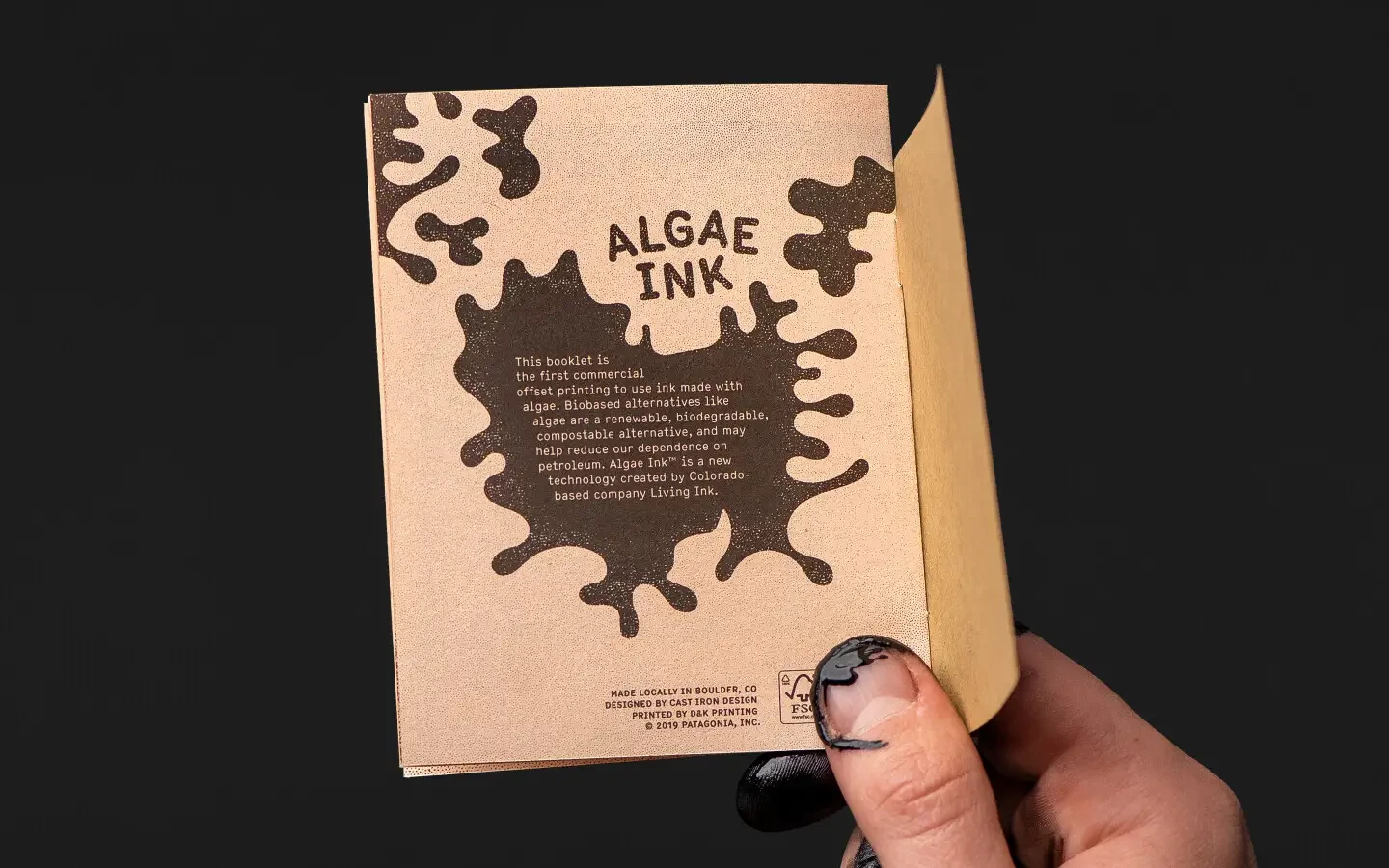 This kind of ink is biodegradable, renewable, and sustainable. The ink's components are devoid of VOCs and its pigments are renewable. Whereas other commercial printing inks cannot be securely disposed of down the drain, algae ink can be done so in any workshop.
Moreover, it is UV light resistant. But, since this technology is still relatively young, there is reason to think that we are only now beginning to realize all of its potential.
Conclusion
The most important details are that ink control automation is one way to strike the right balance between quality and sustainability, and that reevaluates your image carriers. Additionally, partnering with a flexo print provider can help you reach your sustainable flexo goals. An expert flexo printer can provide valuable advice about sustainable approaches to flexo printing and troubleshoot issues with current printing processes. Additionally, a flexo specialist can help you establish a sustainable printing strategy, including inks, substrates, and image carriers.
Most companies are trying to improve their sustainability as a business by exploring ways to upcycle misprinted or damaged products and reevaluating the way they ship their products. They are excited to be part of leading the sustainability charge and look forward to integrating eco-friendly inks into their production and packaging process.
---
👉 Fordeer, which is a start-up software agency in 2022, is so honored to be founded with the mission of producing support tools for businesses all over the world. "The great tools for the best businesses". Our highly qualified programming engineers, with all their passion, are always ready to dedicate themselves to creating the most useful apps for your business and Shopify online store. Keep following our blog to get more helpful business knowledge and top trends daily.
💡
Entrepreneurs need to focus on customer service and maintaining a credible brand image if they want to achieve long-term and sustainable success, regardless of the business model they pursue. Therefore, finding and selecting the appropriate business support tools is extremely crucial. That's why we have launched an app in order to help you swiftly and conveniently resolve any invoice-related issues at a reasonable price. Let's experience it with our
Fordeer Invoice Order Printer
.