Top Baby Products You Should Dropship in 2023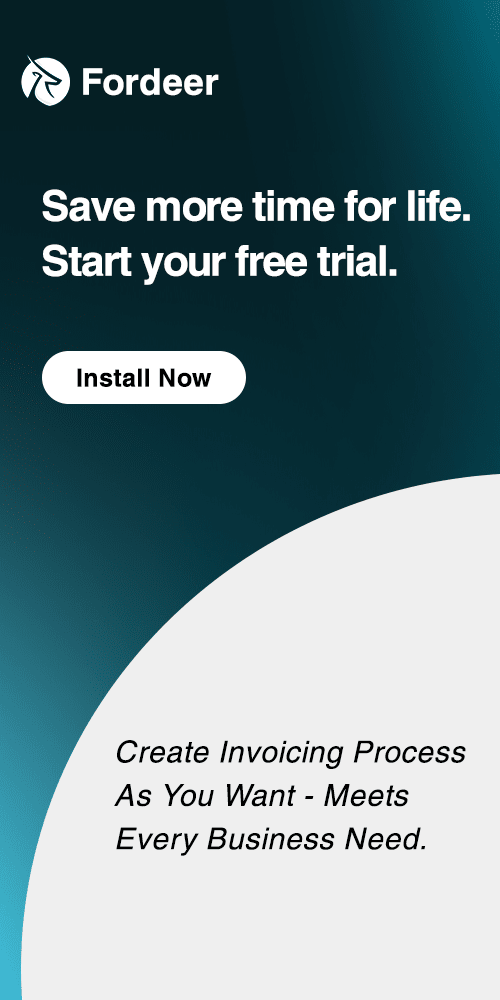 According to eCommerce giants, the baby products niche has topped their list of best-selling categories for many years.
Babies are born all across the world every day. As a result, you will inevitably need to buy them clothing, strollers, and all the other things they require in order to be comfortable.
Every year, the market for infant products expands. If you're a dropshipper looking for a niche, you might want to consider dropshipping baby products. This Fordeer's article will enumerate all the best baby items you can start selling. It will also include reasons why you should dropship baby products.
Let's dive into it!
Why Should Dropship Baby Products?
Every day, new infants are born, and their parents spend a lot of money on goods to make them comfortable. In light of this, it is predicted that the global market for baby care would reach 77.3 billion US dollars in 2023. We must begin dropshipping baby items in 2023 because to the enormous market and need for a wide range of baby products.
Baby clothes is not the only product of this market. It also includes infant care and feeding goods. With that, it is clear how big the industry as a whole is. The arguments listed below should persuade you to start dropshipping baby items right now if you still require them.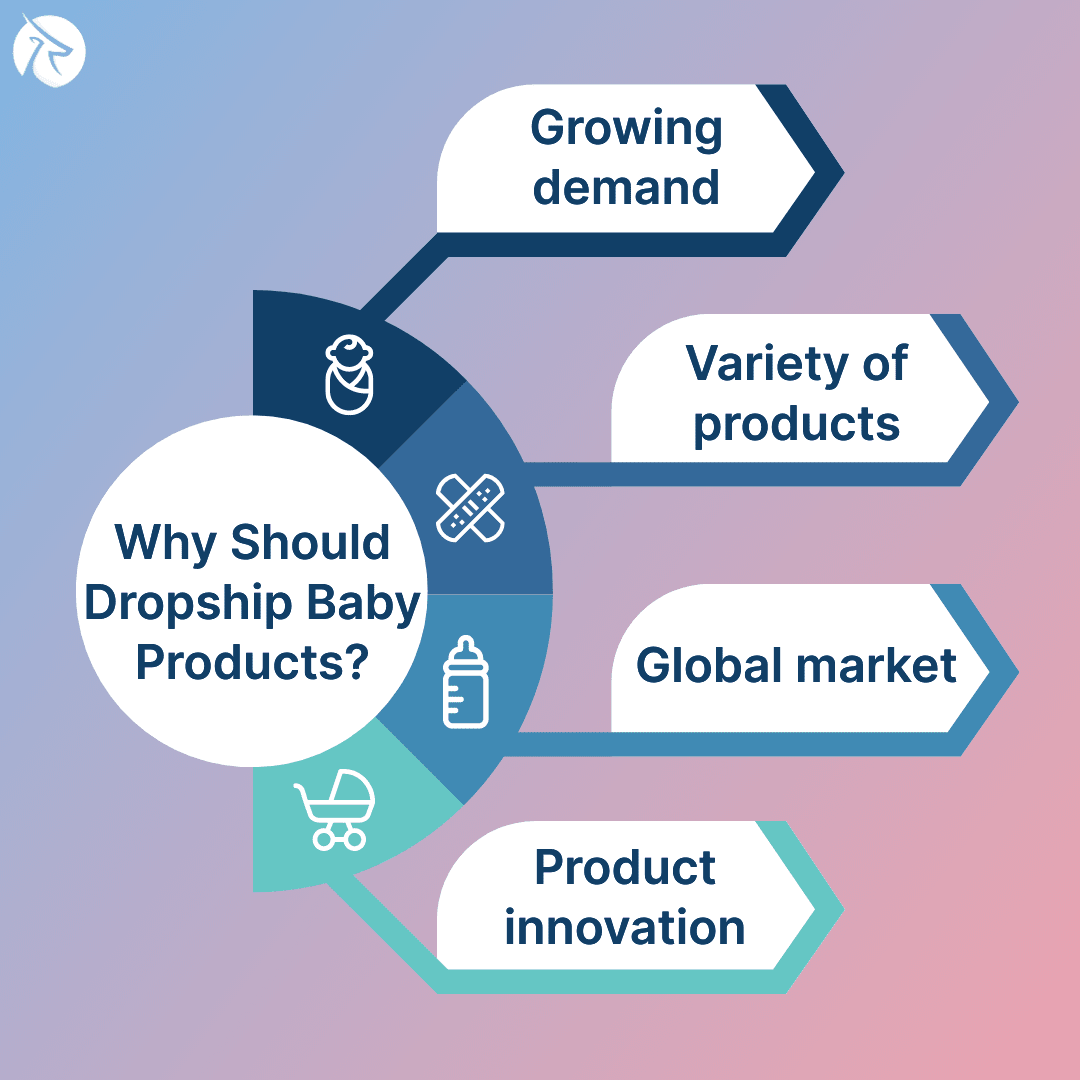 Growing demand
As was previously said, millions of infants are born annually. This results in a rise in the demand for baby items, which are essential for babies throughout their first few months.
This rising demand naturally causes parents to search for reputable retailers to buy baby items from. In addition, many parents opt to stay at home with their infants because of the epidemic that is now affecting the world. This ought to be the ideal opportunity to reach out to those parents and persuade them to buy helpful things online instead.
Variety of products
If you believe that the only baby items available for dropshipping are clothing and milk, you'd better reconsider. The infant market is flooded with practical products that parents are looking to buy.
It's true that this industry has a lot of dropshippers, but it doesn't mean you can't stand out from the competition. Simply choose the top items to dropship and plan how to reach your target market. There is no question that you will win in this market if you have the greatest items in your online store and a solid plan in place.
Global market
You may dropship baby items because there is a huge global market for them. Millions of parents worldwide are interested in having things delivered right to their door.
All you need is a strategy for getting there. Your location is just one factor to take into account. Simply choose the best baby supply vendors and confirm that they can deliver to your desired areas.
Product innovation
The market has developed methods to develop items as more and more parents search for ways to simplify their own lives.
The day when parents had to actively rock their infants to sleep is long past. Products that can accomplish that exist now. For new parents, this factor alone makes internet buying even more thrilling. This market is ideal for dropshipping since the things in it make life a bit easier.
Top Baby Products You Should Dropship in 2023
Now that we've shown why you should dropship baby things, it's time to list all the top items you should consider include in your dropshipping business.
Just keep in mind that these goods are not graded based on how well-liked or profitable they are.
Without further ado, the list is as follows:
Manual Breast Pumps
Manual breast pumps are a top item you could want to think about. Although purchasing electric ones is an option, manual breast pumps have their own set of benefits. First of all, this product appeals to parents since it is portable and simple to assemble. Unlike electric ones, this is not powered by a source of energy.
They are more reasonably priced, which is another factor. In addition to being reasonable for you as a dropshipper, the price is also alluring to parents.
Finally, they are rather simple to store when not in use. In conclusion, they are not only popular items since their release but also excellent choices for traveling parents.
Wireless Video Baby Monitor
The Wireless Baby Video Monitor is a great device for parents who wish to keep an eye on their children. With this solution, our clients may use high-quality cameras from any location to watch over their infants at any time. Additionally, some baby monitors include built-in speakers that play lullabies and relaxing music to put newborns to sleep.
Organic Baby Wipes
Over the past several years, organic baby wipes have attracted a lot of attention. Parents want to utilize goods that are ecologically friendly in addition to safer ones. These baby wipes are often constructed from 100 percent biodegradable material and infused with natural chemicals like aloe vera to soothe your baby's skin while keeping it hygienic and clean.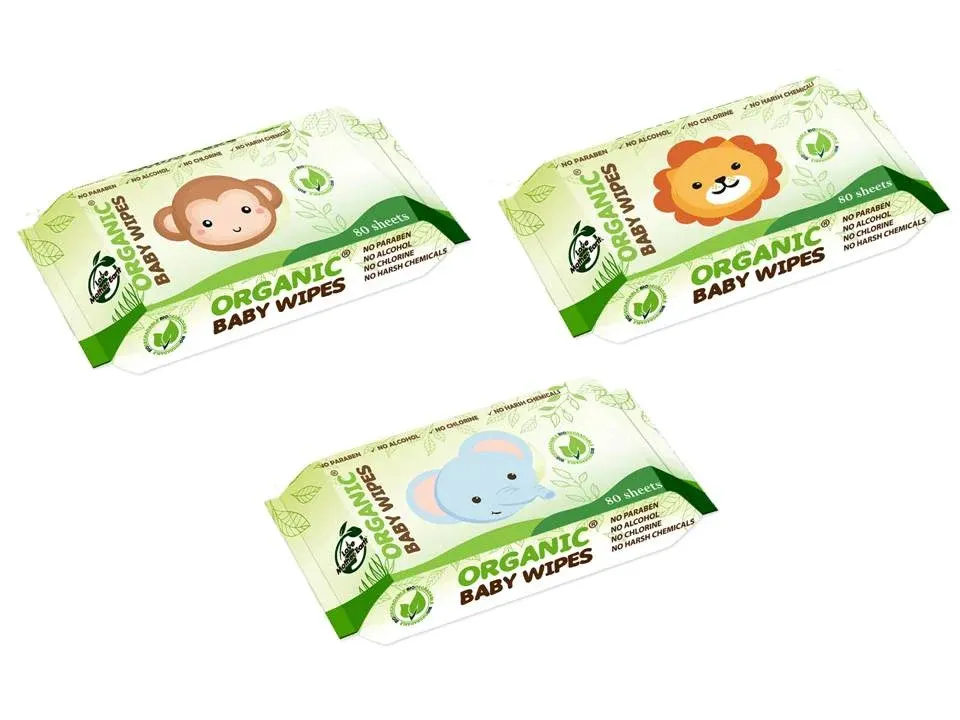 In addition to these factors, parents require a large quantity of wipes only to get them through a month. Some parents choose to buy in large quantities. Expect a lot of year-round orders when you add this to your business. This product should be a top consideration if you're searching for a top-notch item to dropship.
Organic Baby Food
Similar to organic baby wipes, organic baby food items are growing in popularity. When it comes to food, parents always put their children's safety first and only want what's best for them. Items made from organic baby food are produced without the harsh fertilizers or chemicals that are frequently used in regular products. Parents reduce their baby's exposure to harmful toxins by choosing organic food.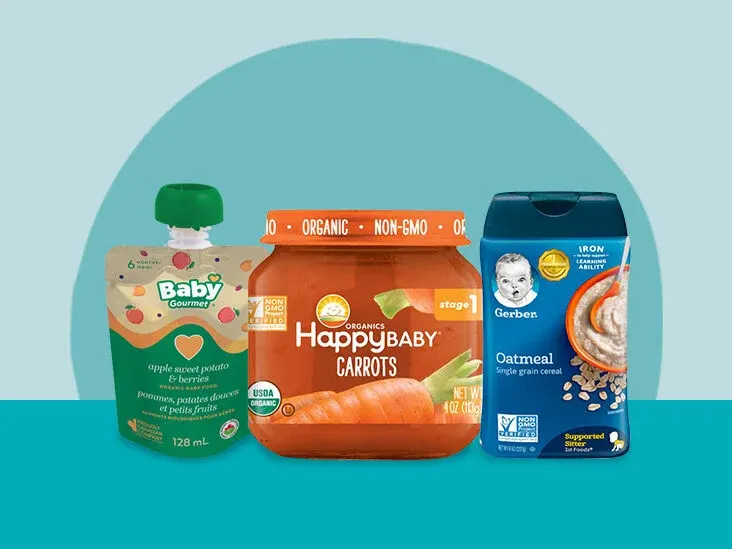 Consequently, you want to think about including organic baby food in your product line. Simply pay attention to your source. Verify their dependability and that they provide a guarantee that their products are genuine chemical- and fertilizer-free and safe for infants.
Reusable Cloth Diapers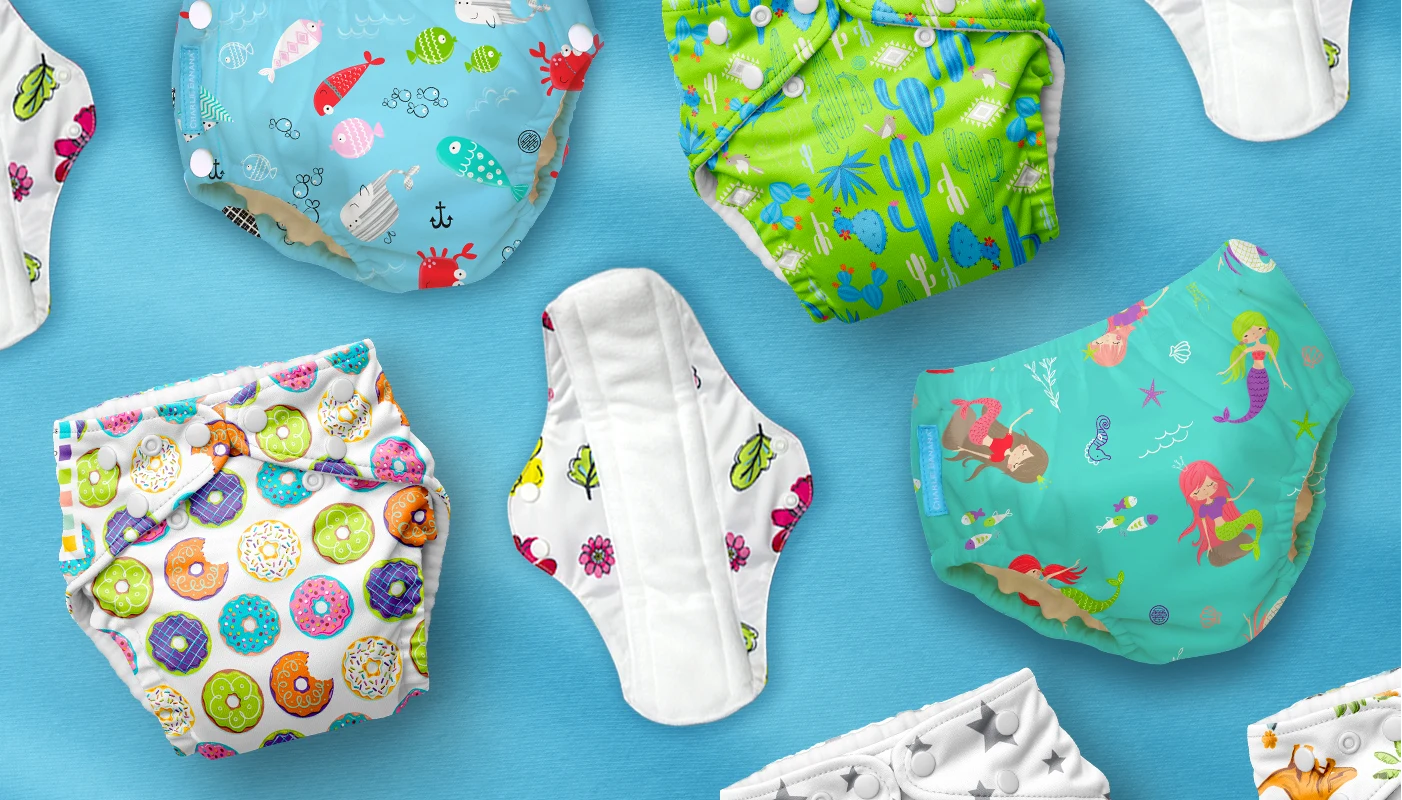 Reusable Cloth Diapers are a terrific alternative if we're wanting to dropship eco-friendly baby supplies. This product is ecologically beneficial since it can be recycled. Additionally, cloth diapers may quickly absorb liquid, much like disposable diapers. Reusable cloth diapers, however, are much better for a baby's health. Since employing them results in long-term cost savings, there is a huge market for this product.
Baby Stroller Hooks
The Baby Stroller Hooks are the first baby item we suggest. This invention makes it simple for parents to carry additional bags, including diaper changing bags, simply attaching them to the stroller's handle.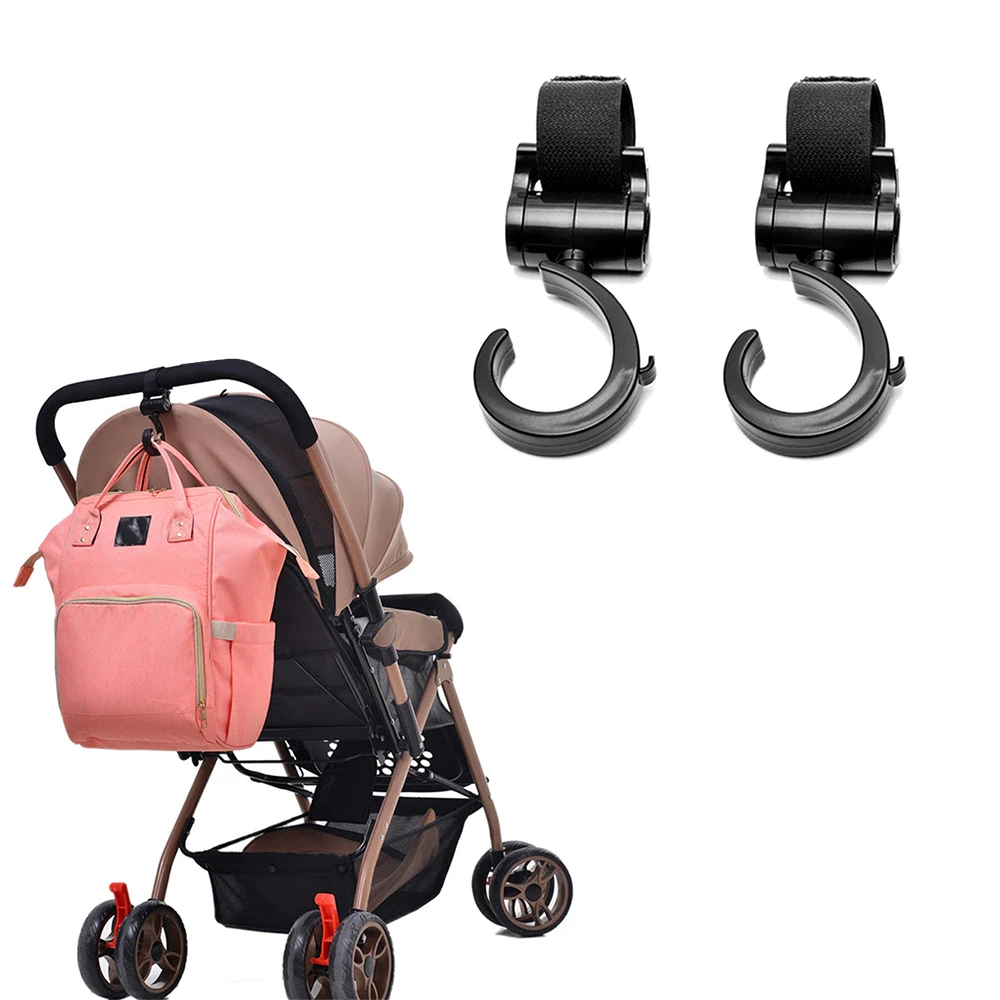 It is robust enough to handle large luggage and is available in a variety of forms that are appropriate for all stroller sizes. Some of them also include robust rubber grips that prevent the hooks from moving.
Baby Potty Trainer With Step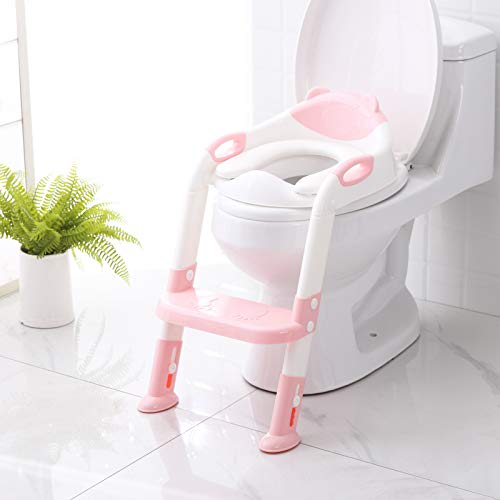 The Baby Toilet Trainer With Step makes potty training easier for both parents and infants. It is a relaxing toilet training seat with steps that makes using the potty for youngsters less stressful. It also has one or a few stairs to assist newborns in reaching their toilet seats. Additionally, it has non-slip chairs and a splash barrier that prevent mishaps while kids use it.
Travel Crib and Playard
Parents frequently desire the ease of multipurpose items. Among them is a portable crib with a play area. For their infant, this 2-in-1 item functions as both a crib and a playpen. Parents who wish to carry less belongings and pack light should use it.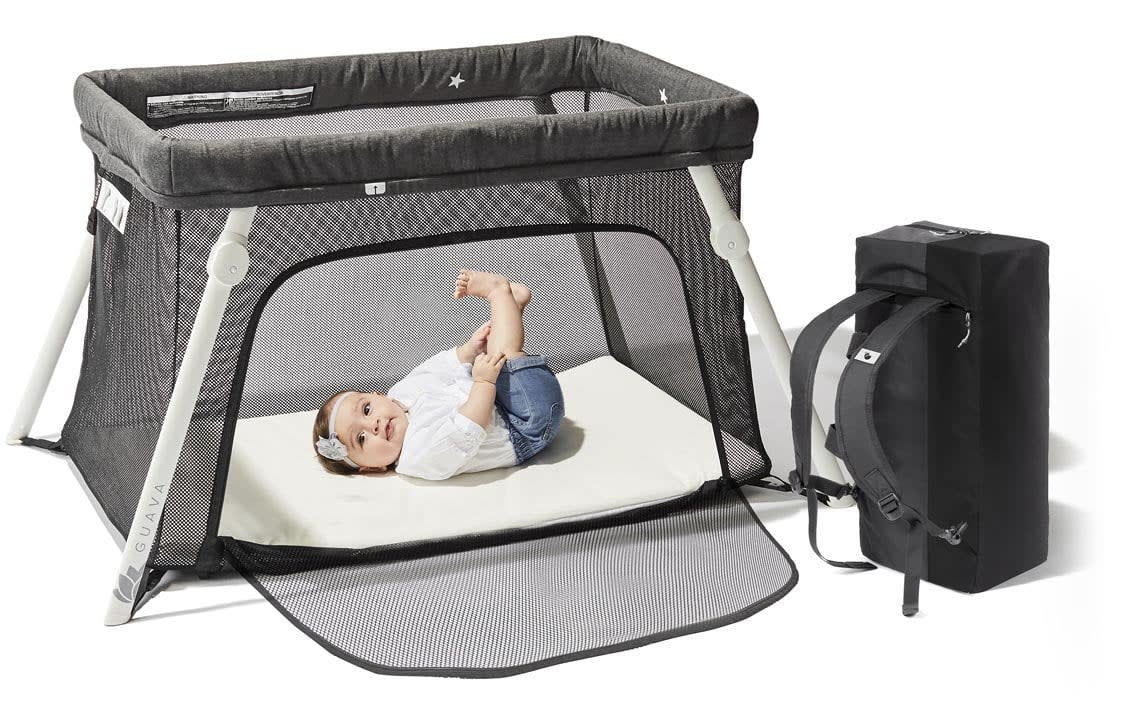 It's also a great item to buy if you want to save money on infant supplies. Many parents are still interested in buying practical products like this one, even if they are fairly large to ship. So, think about including this in your online shop.
Diaper Storage Bins
Parenting during the first few months may be difficult, especially when it comes to organizing. There are many things happening, and sometimes people simply lack the time to pay attention to the little things. Bins for storing diapers come in helpful in this situation. The current diaper inventory is kept organized and under control by these containers. When these are nearby, changing a baby's diaper is considerably simpler.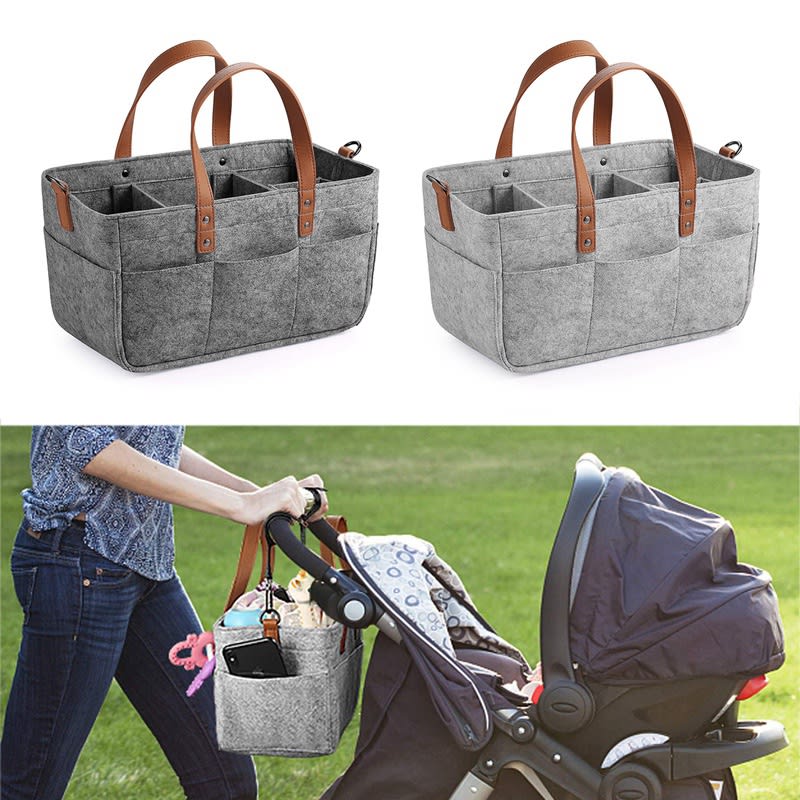 Bins for storing diapers come in a variety of sizes and forms; some may accommodate up to 15 diapers at once. They may also be conveniently kept in cabinets or drawers when not in use. There is no justification for you not to think about including this product in your online store.
Soft Baby Stroller Seat Pad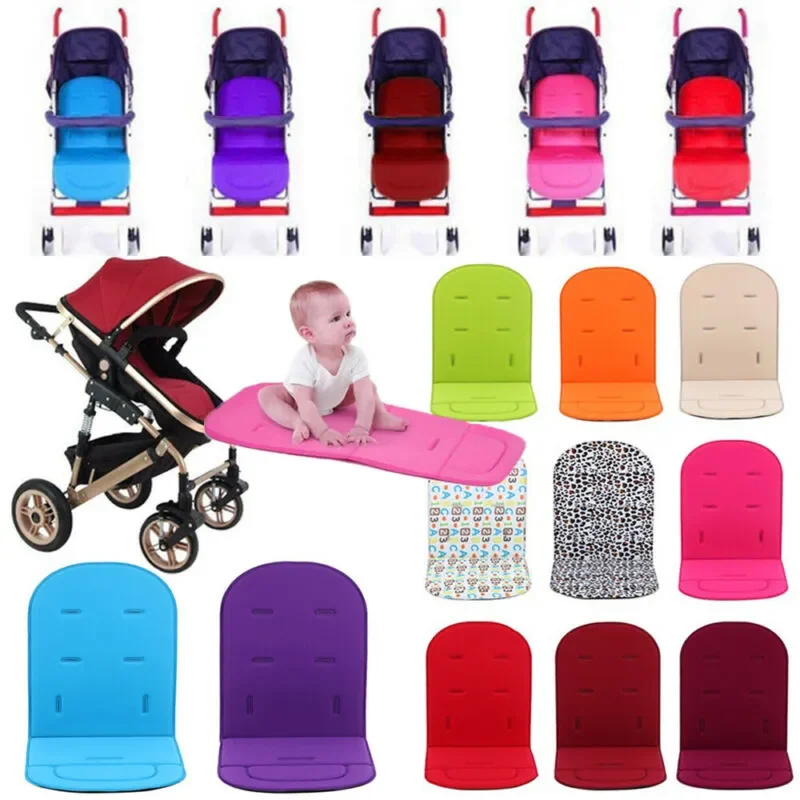 The Soft Baby Stroller Seat Pad is an excellent product that provides babies with comfort in their strollers and is one of the necessities. This item offers a plush cushion that may be put on top of the stroller's seat. Additionally, they come in a variety of sizes for infants of various ages. Additionally, it comes in a variety of styles that support the entire body.
Silicone Baby Teether Kits
By the third month, newborns begin to develop their teeth, which may be a very difficult time for parents. When teething begins, kids typically become ill and cranky.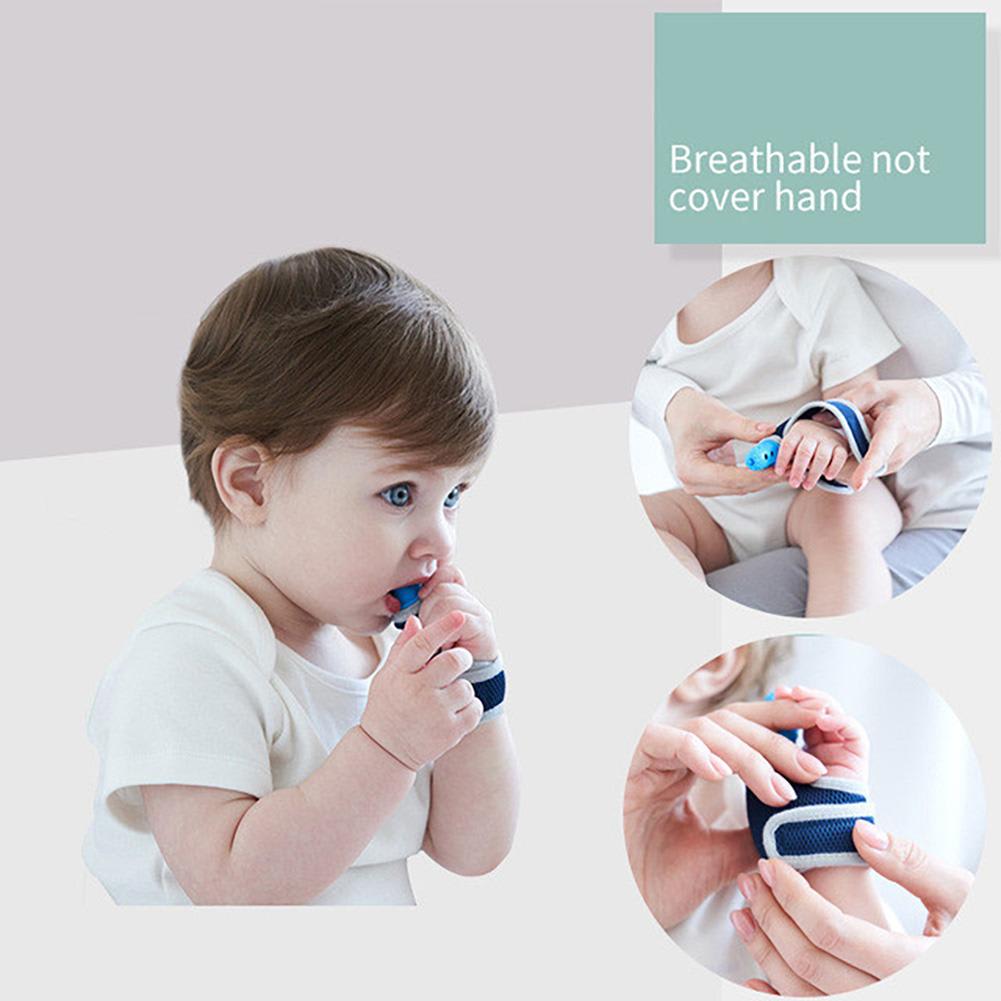 When teeth begin to erupt, baby teethers help calm a baby's gums. Silicone is a substance that newborns may safely ingest for up to 24 hours at a time. When shopping for baby teether kits, just make sure to enquire further with the vendor.
Shampoo Cup For Baby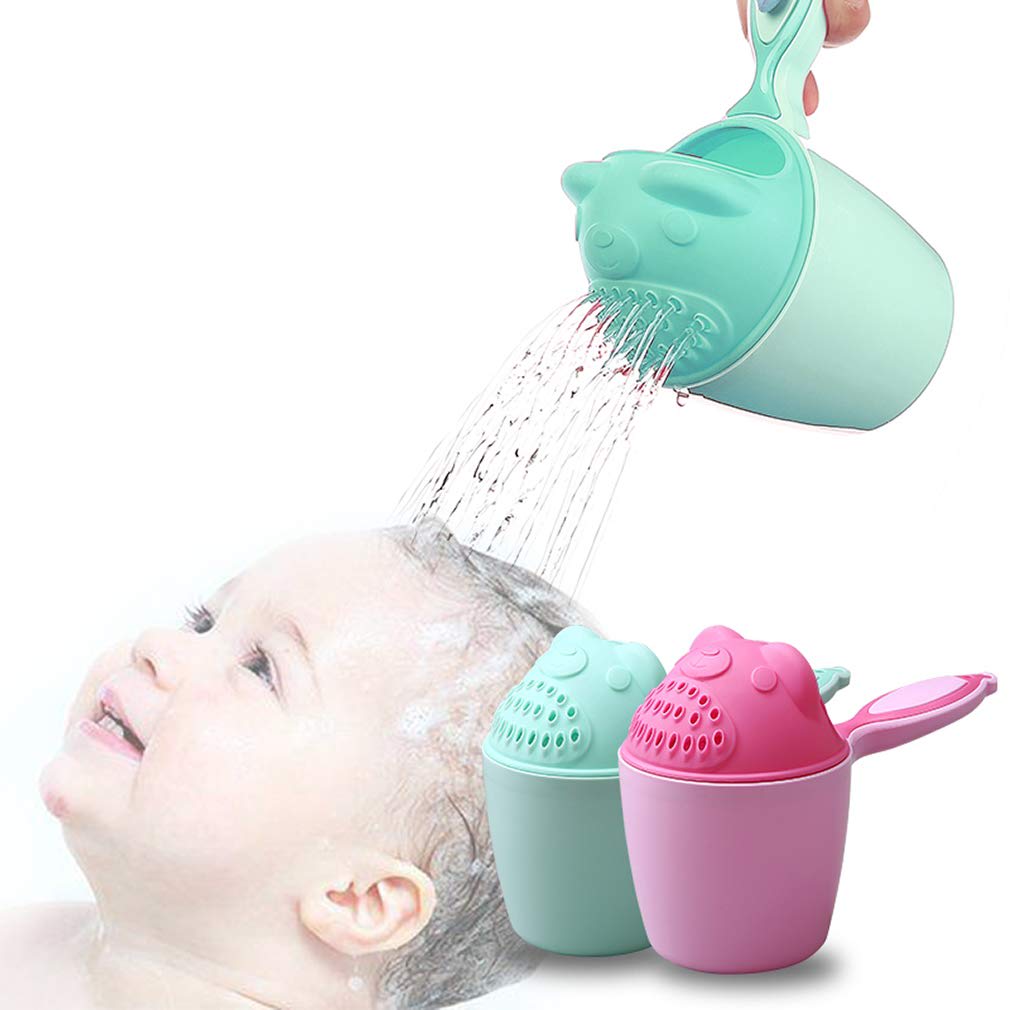 Are you interested in dropshipping bath items made just for infants? The Shampoo Cup For Baby, which helps keep shampoo and water out of newborns' eyes during bath time, is the solution. Additionally, it comes in appealing animal motifs that kids will like. Additionally, they are constructed with non-toxic, eco-friendly ingredients that make bath time safe and enjoyable.
Baby Playpens
Baby playpens are a fantastic item to have if your target market is parents who want to stay at home. They are appropriate for parents who only wish to ensure their children's safety while retaining access to their toys. Because babies are regularly placed in these areas, it is important to opt for a playpen constructed of sturdy, non-toxic materials.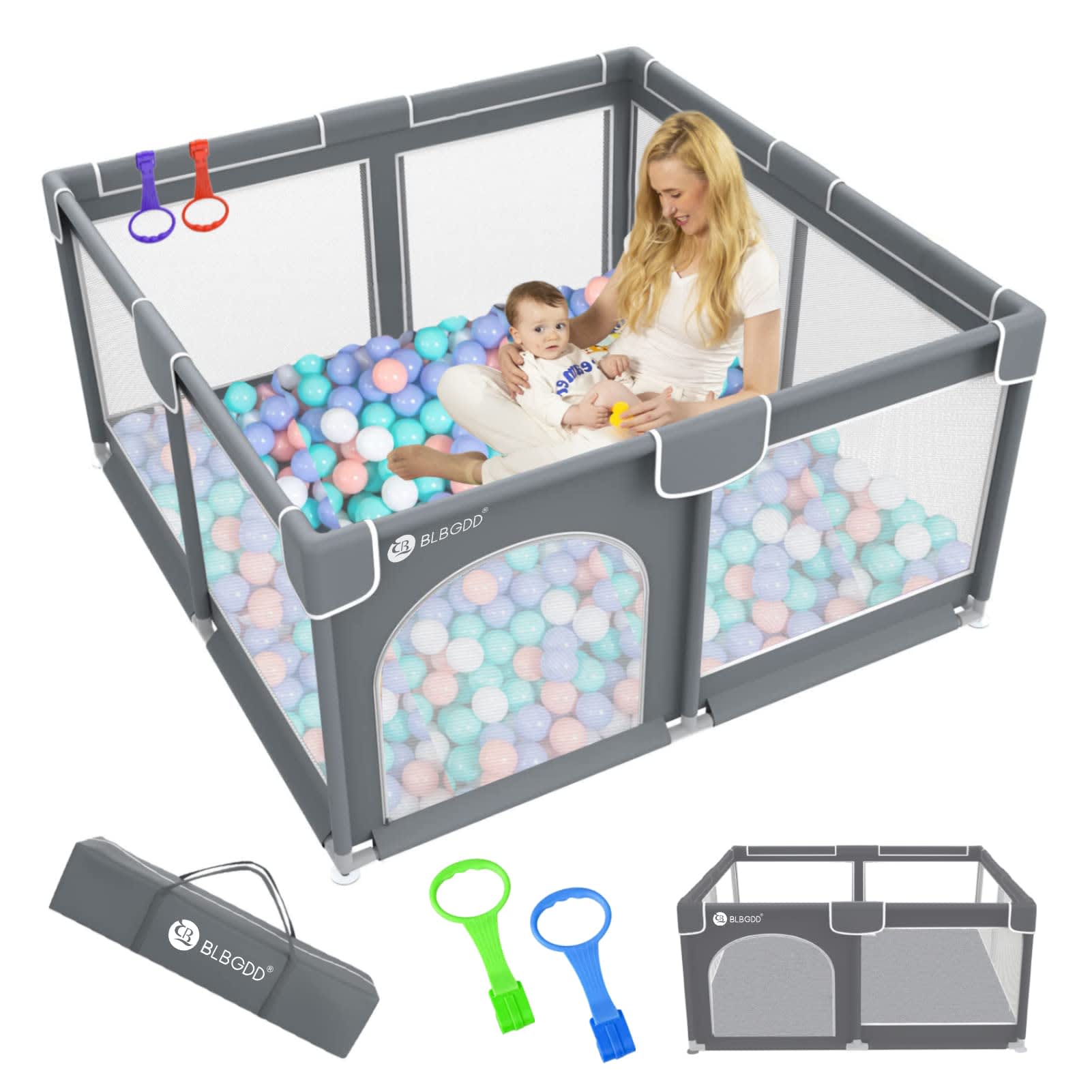 Pay special attention to playpens that are simple to put together. You are now prepared to add them to your product catalog after checking these boxes.
Baby Carrier Hip Seats
Baby carrier hip seats are perhaps one of the greatest innovations ever made. Prior to this, parents had to carry their infants on their children. Although this was required, it can quickly become taxing and difficult.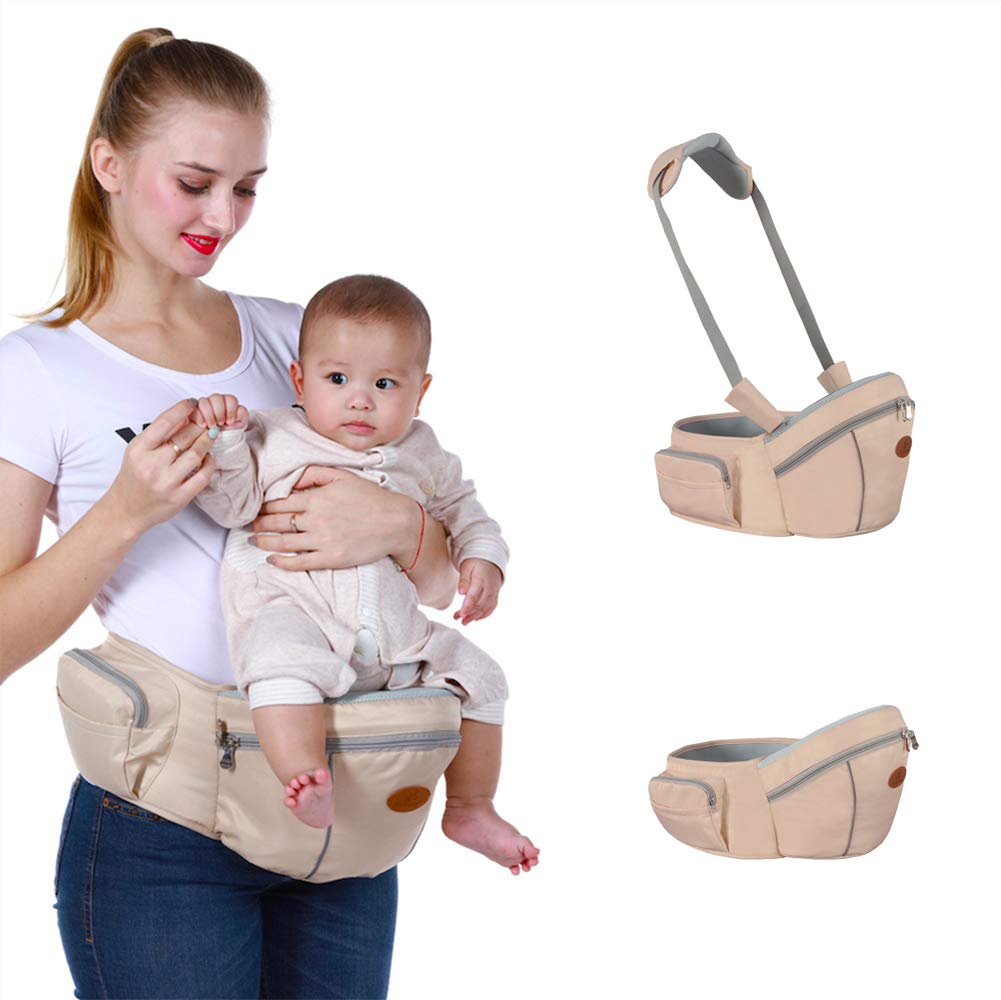 Hip seats for baby carriers are a must for parents who wish to carry their children comfortably. Infants occupy the seat while being safely and securely fastened in place. Because it uniformly distributes the weight over the upper body, this hip seat also relieves stress on the person carrying the infant. Some of them are furthermore designed with several pockets and storage spaces to make them useful objects.
Multifunctional Sound Machine
Putting infants to sleep is one thing; ensuring that they sleep all night long is quite another. Although you can't always ensure they'll get a good night's sleep, parents can at least buy something that could be helpful. It is a versatile sound device. This device is a useful combination of a nightlight, sound, and wake-up signal. Many parents even attest that it provides their infants with the optimum resting environment.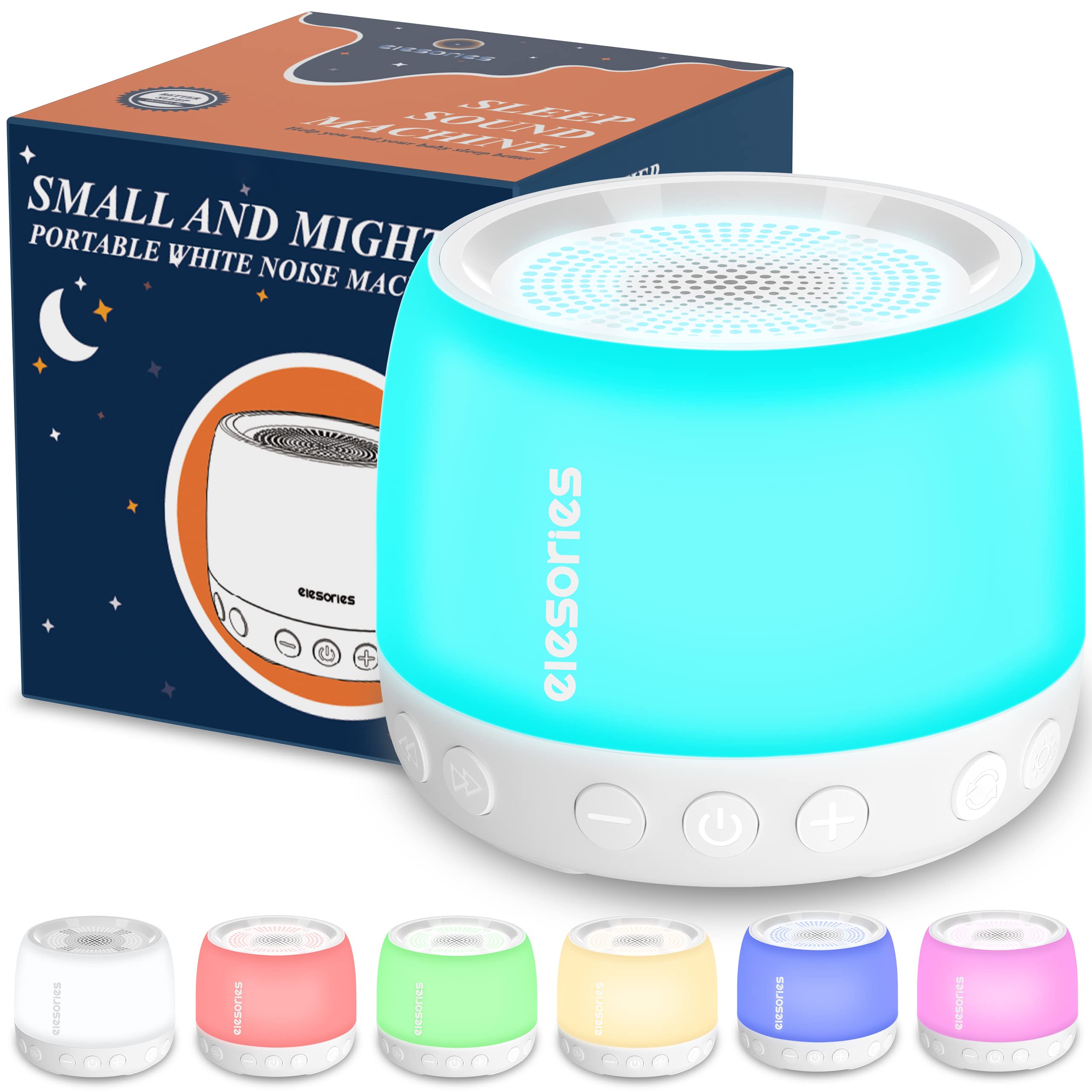 These machines' colors, sounds, and brightness may all be changed. This may be a parent's ultimate wish come true. Finding the ideal source for your target market is important because many vendors carry this product.
Baby Knee Pads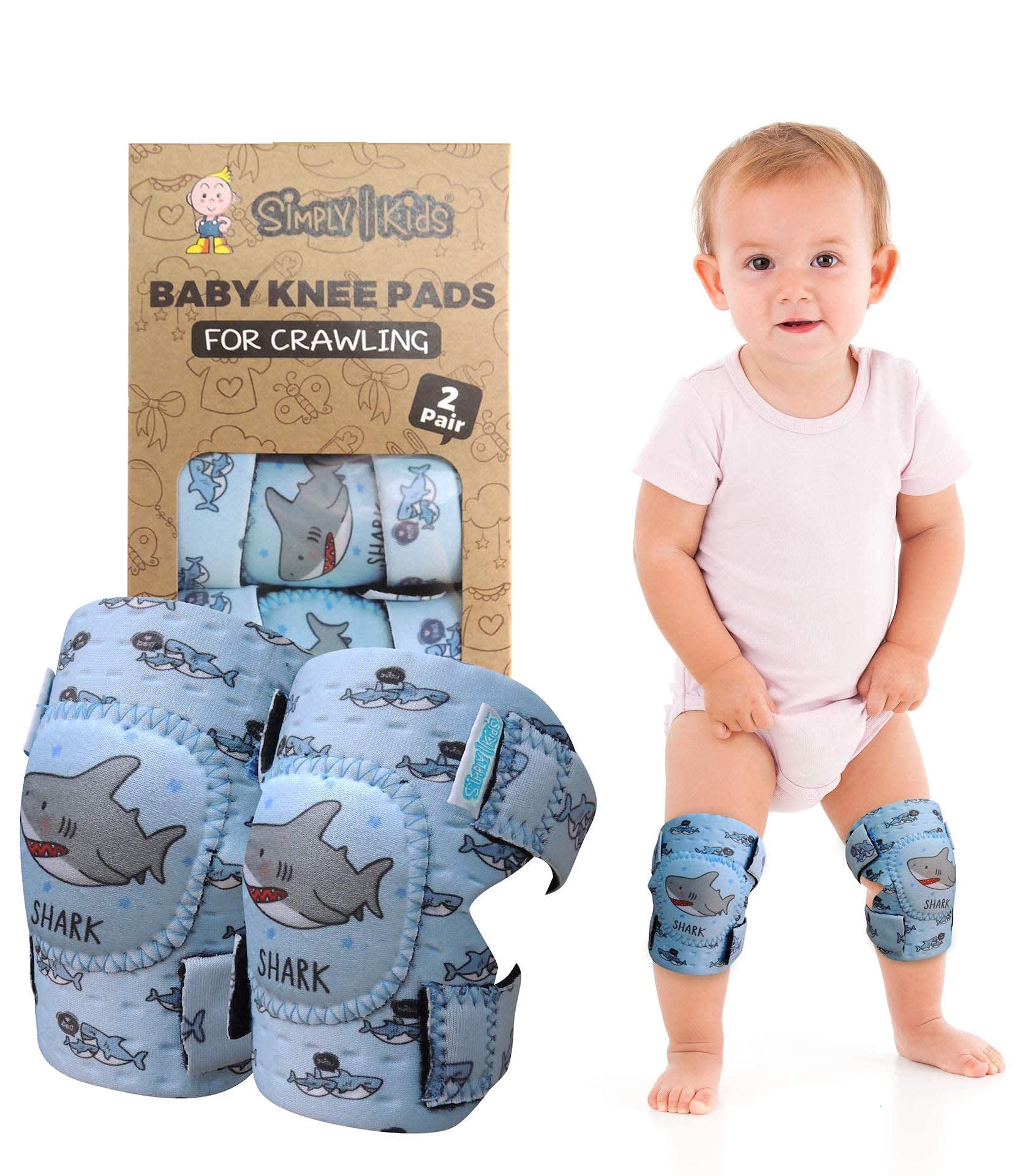 As they develop, newborns frequently tumble and crawl. The Baby Knee Pads can help parents relax because this procedure is essential to a child's growth. In essence, when newborns are first starting to walk, these pads prevent their knees from being scraped and from falling. Additionally, some contain shock-absorbing foam to shield newborns from hard falls. Additionally, the material used to make these pads is soft and comfy, making them easy to wear.
Baby Swaddle Sets
Another thing that might make newborns feel secure and at ease as they sleep is a pair of swaddles. To secure them and give them the impression that they are still in their mother's womb, these swaddles are customarily wrapped around their bodies. Swaddle sets are such a charming accessory to have in a nursery that most mothers love to collect them.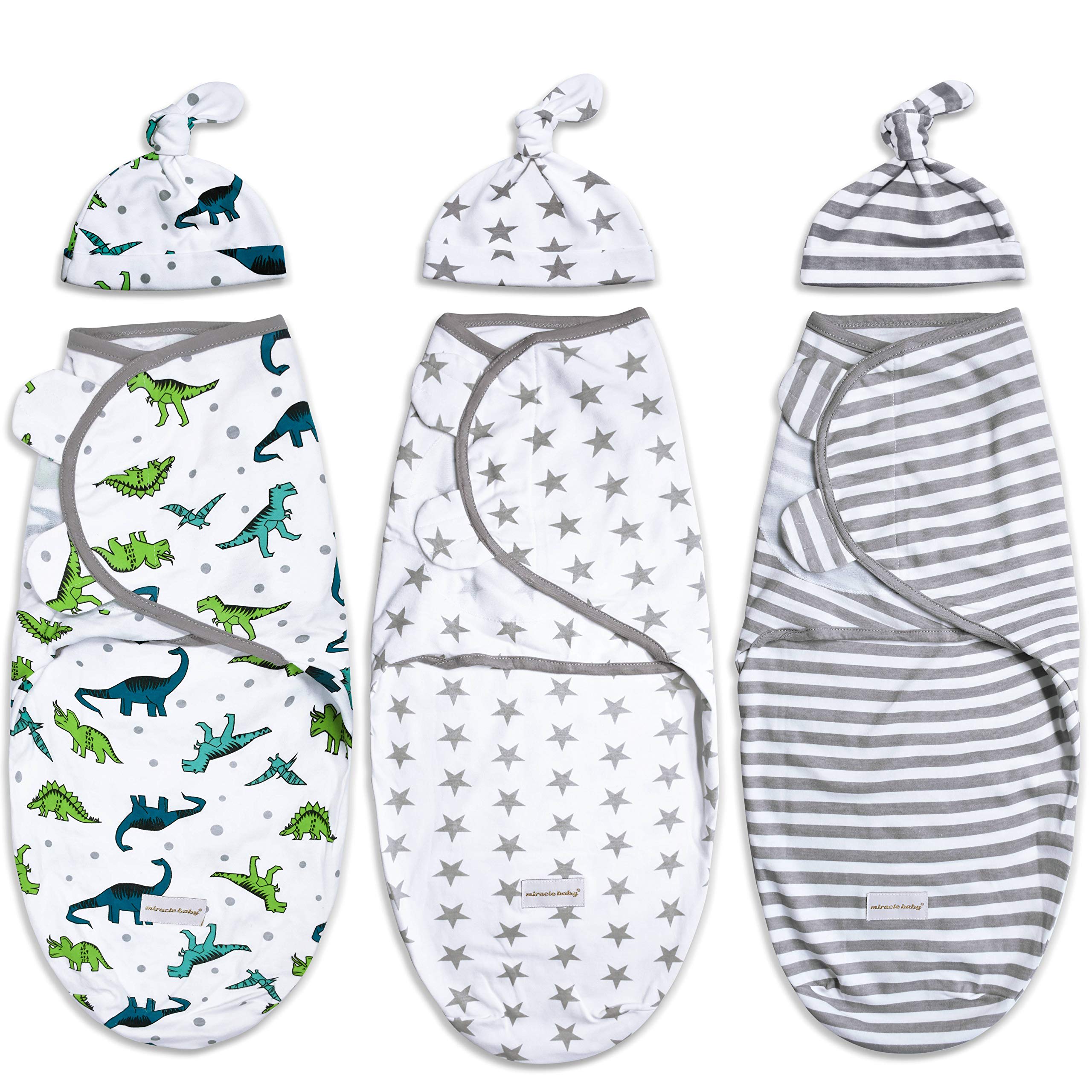 So make sure to offer as many alternatives as you can if you decide to add this to your online business. After all, one can never have too many swaddles.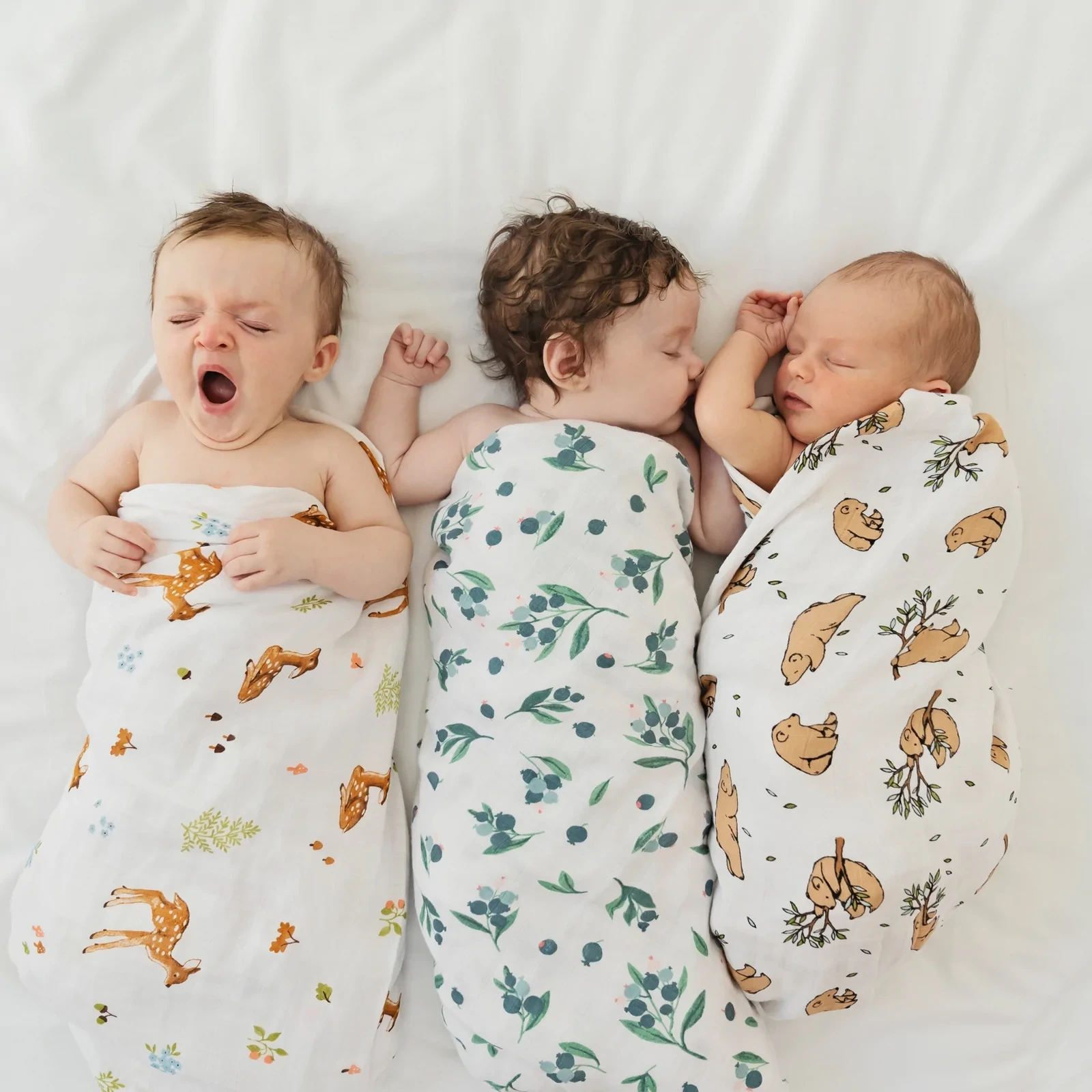 Conclusion
You may choose to sell a lot of baby-related products, it's true. You might decide to include them all or concentrate on the ones you believe parents will most likely buy from your business.
Nevertheless, if you're still confused of what goods to dropship, this list should be a wonderful place to start. Both experienced and novice dropshippers might find the brief tutorial on how to start dropshipping baby items helpful. If you carefully organize your business operations, it doesn't have to be a hit-or-miss scenario.
Lastly, do you want to make sure you find the right suppliers? Read on the article Fordeer've provided. It is guaranteed to help you find the best ones for your store.
---
👉 Fordeer, which is a start-up software agency in 2022, is so honored to be founded with the mission of producing support tools for businesses all over the world. "The great tools for the best businesses". Our highly qualified programming engineers, with all their passion, are always ready to dedicate themselves to creating the most useful apps for your business and Shopify online store.
📌 Fordeer Invoice Order Printer (FIOP) is a Shopify app, which was built as a professional alternative to Shopify Order Printer. With FIOP, you are able to "print" or "download" invoices, packing slips, orders, etc., in bulk and send them to your customers directly.
Learn more about app
.