Top 6 Best Shopify PDF Invoice Apps 2022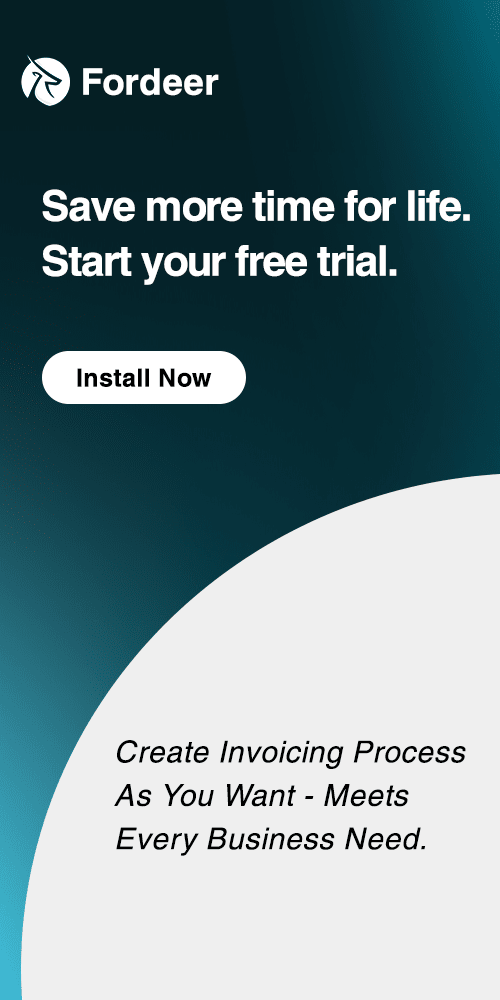 Do you have to deal with time-consuming invoice issues? You need a sort of app that can support you in the sophisticated order system? We are willing to list for you the top 6 best Shopify PDF Invoice apps in 2022. These apps will completely help you solve any issues with billing documents.
What is a Shopify PDF Invoice app?
It has become crucial for any business to maintain an accurate and proper invoicing system. With the Shopify app store, billing is now easier and more effective than ever.
Most significantly, it enhances your store's professional awareness. The days of Excel or paper-based invoices are long gone. The invoicing software available today enables you to perform a large number of tasks.
These include creating beautiful billing documents, managing customers and financial data, and monitoring payments, assisting you in maintaining total control over all of your transactions and making sure your business doesn't suffer losses. Thus, let's begin to explore the top 6 best Shopify PDF Invoice apps 2022.
Order Printer Pro: Invoice App by FORSBERG+two ApS
Free plan available. 14-day free trial.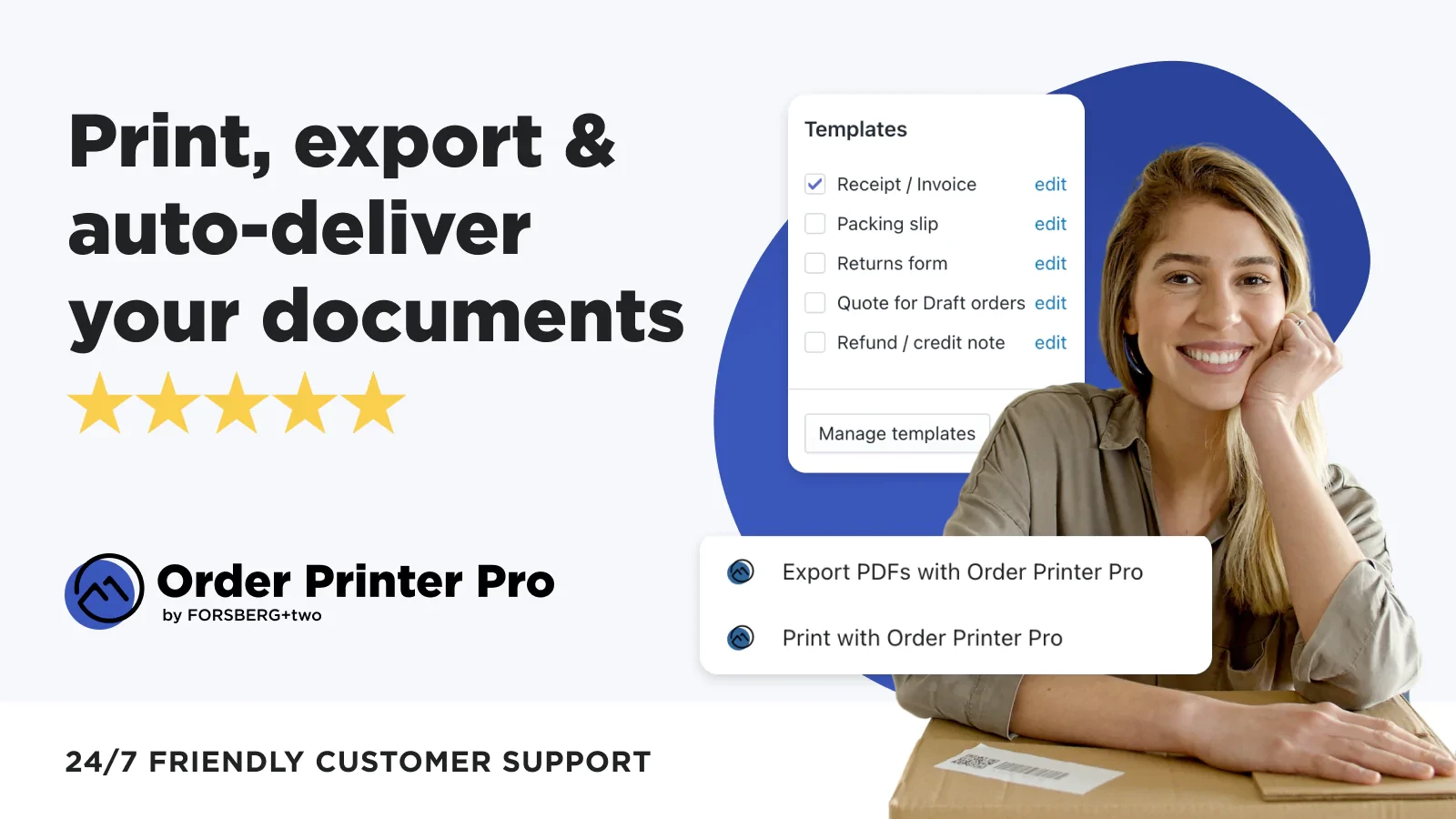 Key features:
Auto deliver customer invoices: Automatically email a PDF invoice, packing slip, returns form or credit note to every customer. Easy one-time setup to save time each day.
Print your orders faster: Quickly print many orders at once from your Shopify admin. Customizable templates included for invoices, packing slips, quotes & more.
Works with Shopify Markets: Multi-currency, translation & draft order support. Compatible with templates made for Shopify Order Printer & Order Printer Templates apps.
AVA PDF Invoice: Order Printer by AVADA
Free plan available. 14-day free trial.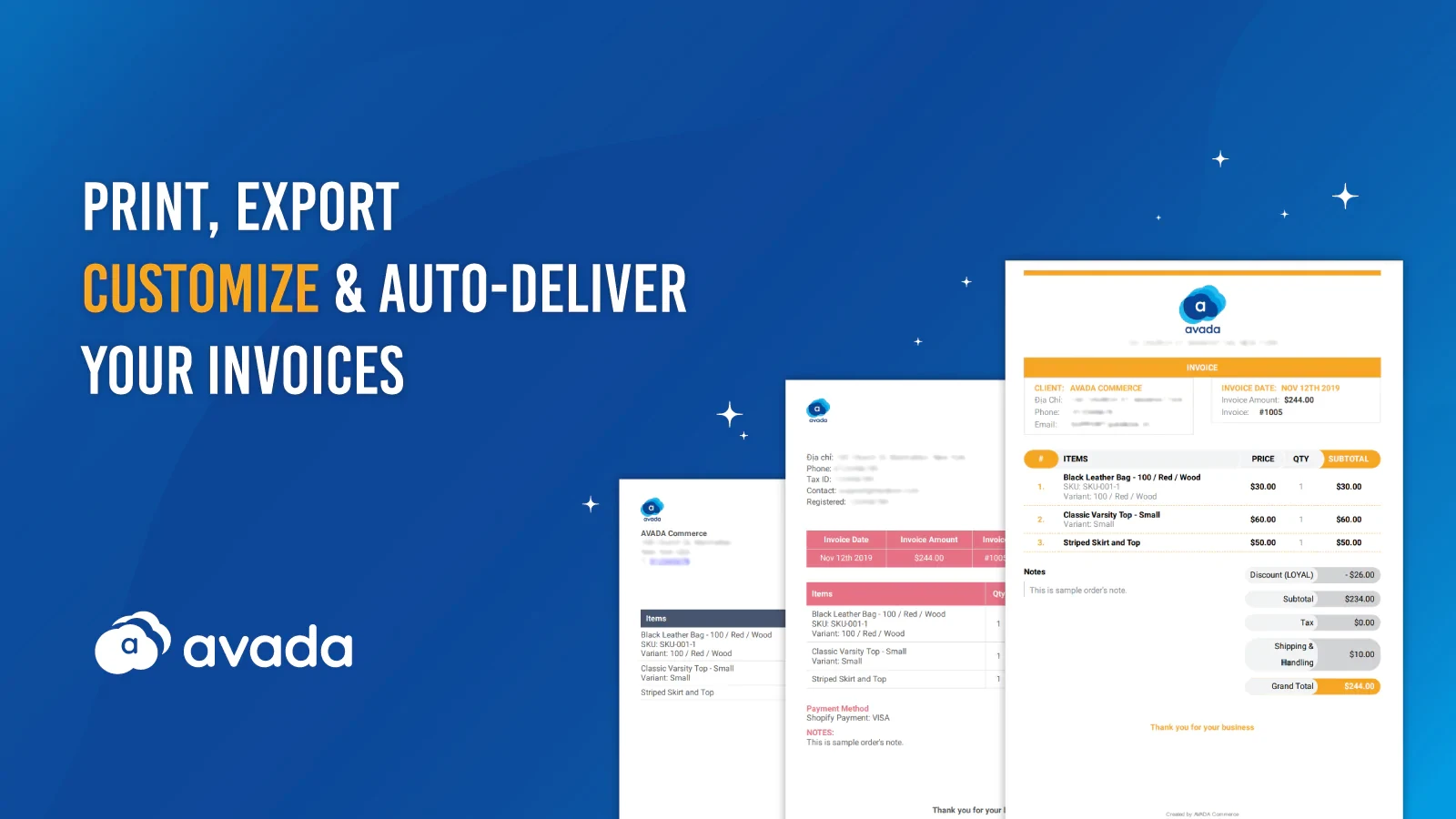 Key features:
Beautiful billing documents: PDF Invoice, PDF Order, PDF Refund and PDF Packing Slip templates are easy for the admin to create by simple configuration steps.
Ready-to-use templates: The admin can edit existing PDF templates easily by the smart editor tool. This eliminates mistakes when a template goes live.
Delivery automatically: The customers can easily download PDF billing documents and/or print them out online with only a few simple clicks in order emails.
Order Printer: PDF Invoice Pro by Vify
Free plan available. 14-day free trial.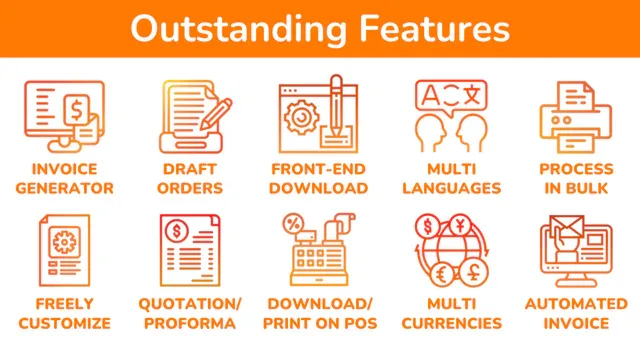 Key features:
Modify unique invoice template: Easily and fully customize invoice and receipt templates with simple gestures within 1 screen. Changes are reflected instantly to view.
Email automation: Attach PDF invoice, packing slip, refund to automation email, when orders are created, refunded, or when shipments are made.
Invoice generator: Merchants can generate custom invoices independently from Shopify, using a POS-like interface, and auto-send this to customers if needed.
Invoice Falcon by Molecular Apps
Free plan available. 7-day free trial. Additional charges may apply.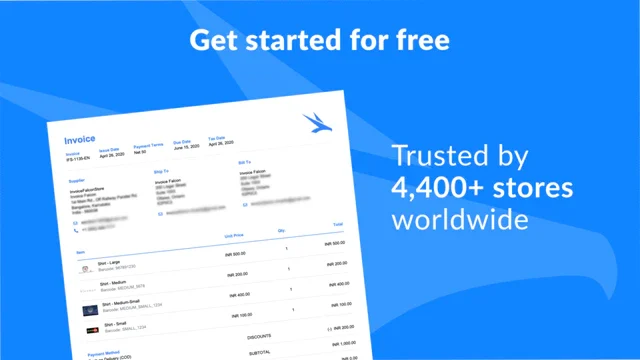 Key features:
Ready-to-use template: Edit existing invoice template and other documents with the smart editor. Customize invoices to stand out with impressive branding.
Invoice automation: Save time and automatically create and send professional invoices and documents. Create powerful workflows to become more efficient.
Packing slips and billing docs: PDF invoice, PDF refund, PDF packing slip, credit notes, quotes, pro forma invoices and more, all in one app to manage documents better.
Invoice Hero: PDF Invoices App by MLVeda
Free plan available. 7-day free trial. Additional charges may apply.
Key features:
Send professional invoices: Create and send professional invoices to your customers. Delight your customers by sending beautiful invoices. Simple invoicing app.
Send invoices automatically: Send multi-language invoices and multi-currency invoices automatically to your customers. Invoice Hero is a one-stop solution for invoicing.
Tax compliant invoices: Invoice Hero shows the detailed tax information on the invoices as per your settings. Customers love tax compliant invoices by Invoice Hero.
Fordeer: Invoice Order Printer by Fordeer Team
Even though this is the first Shopify app from the Fordeer Team, this app is still loved by lots of users due to all its helpful features, with a free plan available and 7-day free trial with a paid plan. Let's explore this app.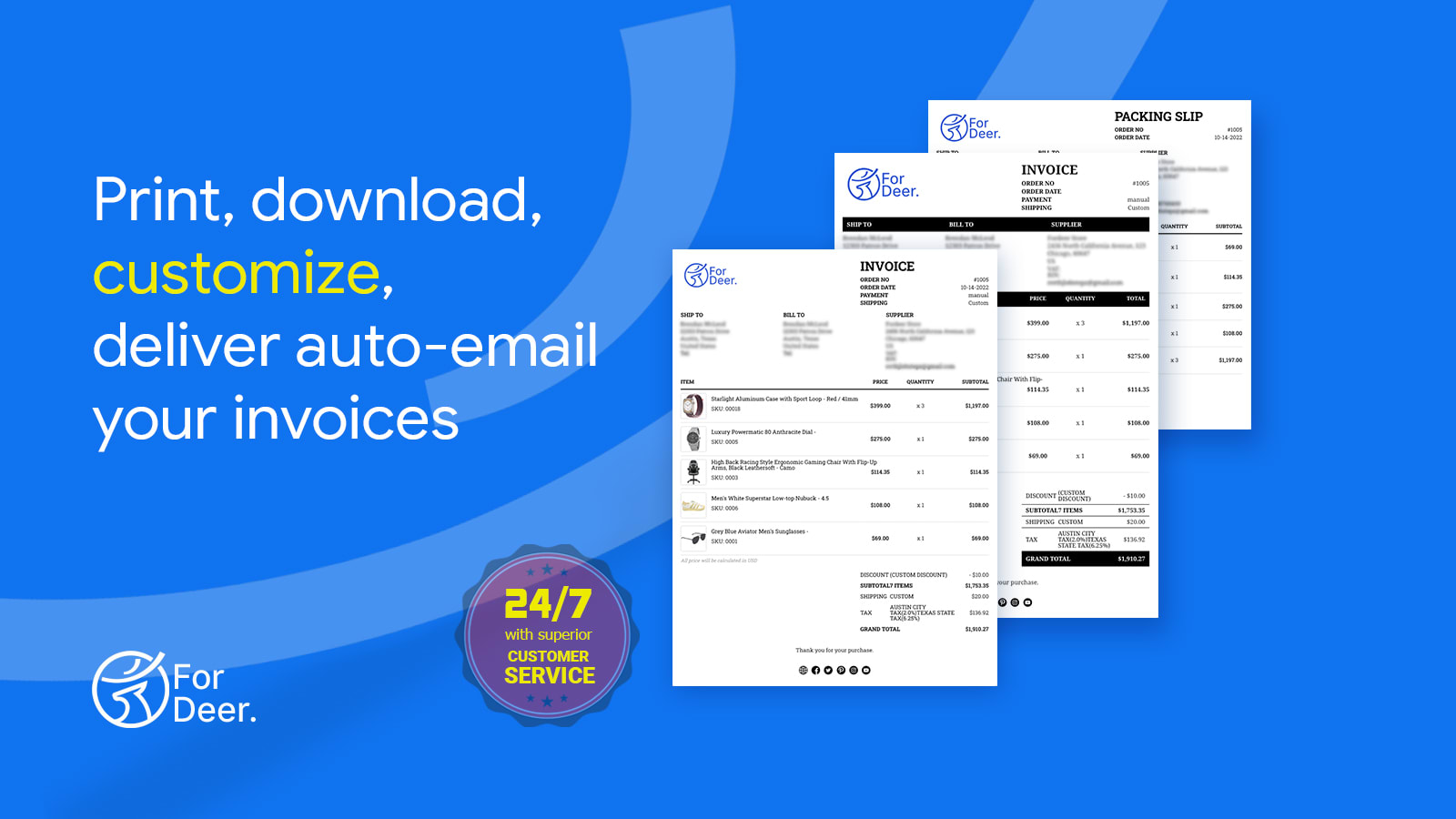 Key features:
Automatic email delivery: Your clients can print and save their invoices as automated PDF attachments in emails.
Creating beautiful templates: You may make your own great order templates by adjusting the store details and currency standard on the setup page.
Supporting multiple currencies: You have the option of creating invoices in either the company's primary currency or the currency that your clients use to pay.
---
👉 Fordeer, which is a start-up software agency in 2022, is so honored to be founded with the mission of producing support tools for businesses all over the world. "The great assistance tools for the best businesses". Our highly qualified programming engineers, with all their passion, are always ready to dedicate themselves to creating the most useful apps for your business and Shopify online store.
📌 Fordeer Invoice Order Printer (FIOP) is a Shopify app, which was built as a professional alternative to Shopify Order Printer. With FIOP, you are able to "print" or "download" invoices, packing slips, orders, etc., in bulk and send them to your customers directly.
Learn more about app
.