Top 12 Largest eCommerce Companies in the World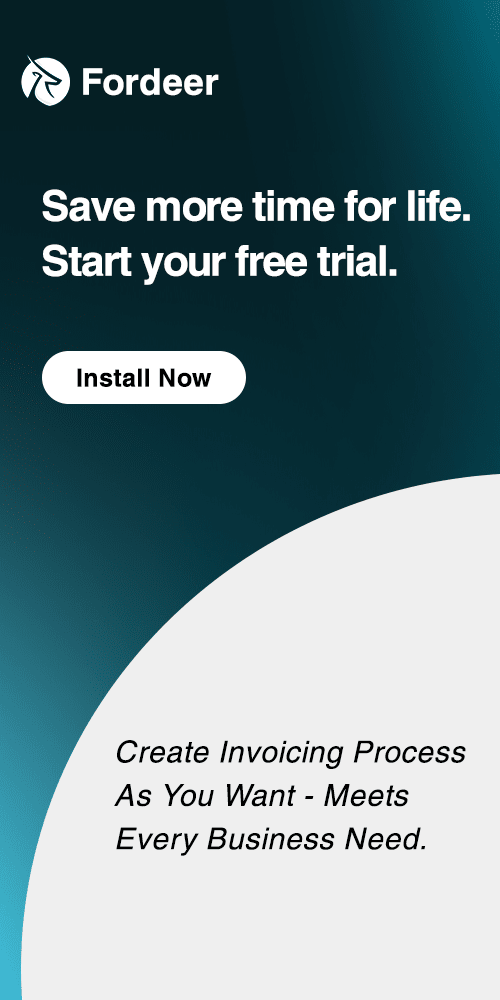 The offline world of trade has long since given way to eCommerce, and many of us have either heard of or used the services of the following businesses. This shift to online trade only became better after COVID-19. By satisfying their clients' needs, the largest eCommerce businesses grew even bigger.
Now, one may assume that they are familiar with all the businesses listed, but just the big names have drawn your attention because there are many more eCommerce businesses with net worths in the billions. They are not all from the West, and no, Alibaba is not the only successful Chinese company. Fordeer is here to help you list top 12 largest e-commerce companies in the world.
1. Amazon
In January 2022, Amazon had a market value amounting to USD 1.649 trillion. In 2021, it raked in an average of [5.2 billion visits] from both mobile and desktop sources. Half of all purchases on Amazon are completed in less than 15 minutes.
Amazon has diversified its assets and turned certain aspects of its operations into profitable entities. In 2021, more than 250 million items were purchased by Prime members worldwide. Amazon's web traffic also increased during Black Friday, Saturday, Sunday, and Cyber Monday. The company's retail business is its largest driver of profit.
2. eBay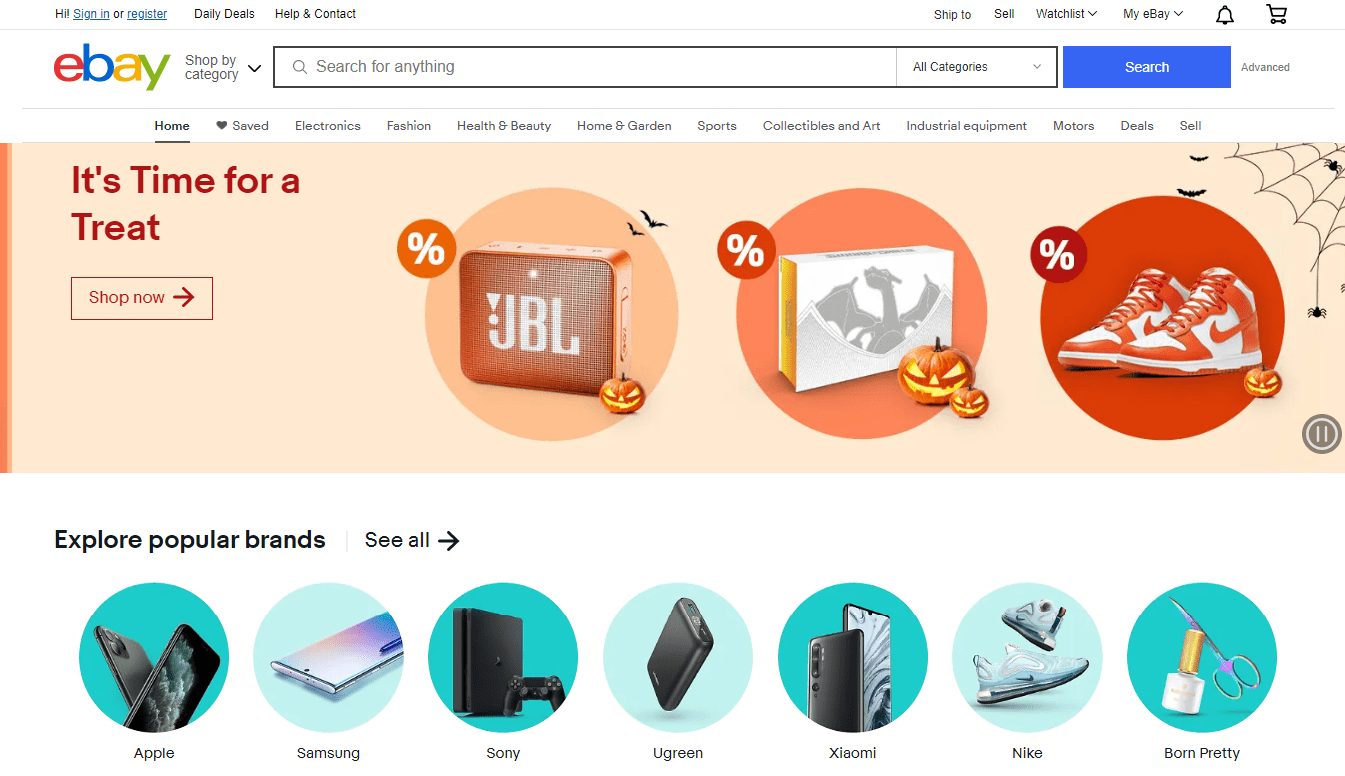 eBay garnered 1.7 billion visits per month (mobile and desktop), making it one of the most visited ecommerce sites in the world. In January 2022, the company had a market value of USD 41.517 billion, a huge leap from 2021's USD 34.64 billion. As of writing, eBay currently ranks 9th in terms of market cap, with USD 37.39 billion.
3. Alibaba Group Holding Limited
Alibaba Group operates several businesses, with the major ones being: Taobao, AliExpress, Lazada, Youku and Cainiao Network. In 2021, Alibaba.com served more than 34 million buyers from 190 countries. The company's revenue was at USD 31,147 million, indicating a 29% year-over-year increase.
4. Rakuten
Rakuten Ichiba is Japan's largest ecommerce marketplace. It has more than 100 million shoppers and is frequented by 87% of the country's population. In 2021, Rakuten had an average of 544.3 million visits per month. The company generated USD 37 billion in domestic ecommerce gross merchandise value.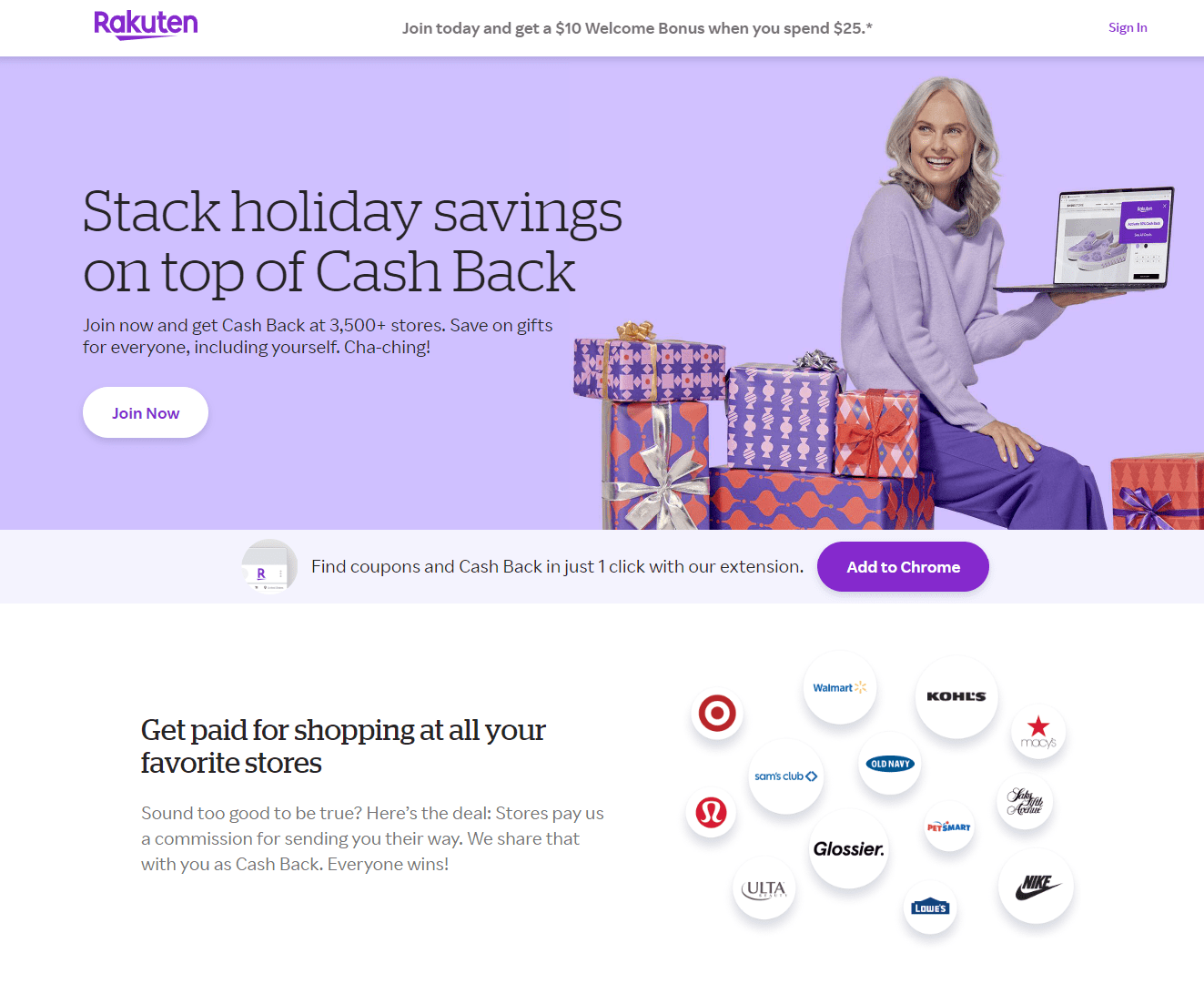 Aside from ecommerce, the company operates several diverse services, which include banking, credit cards, digital content, and FinTech.
5. Walmart
Walmart's website had an average of 410.3 million visits per month in 2021. That same year, Walmart generated a total of USD 67.39 billion in ecommerce sales. In 2021, its online marketplace experienced a sharp increase in the number of third-party sellers.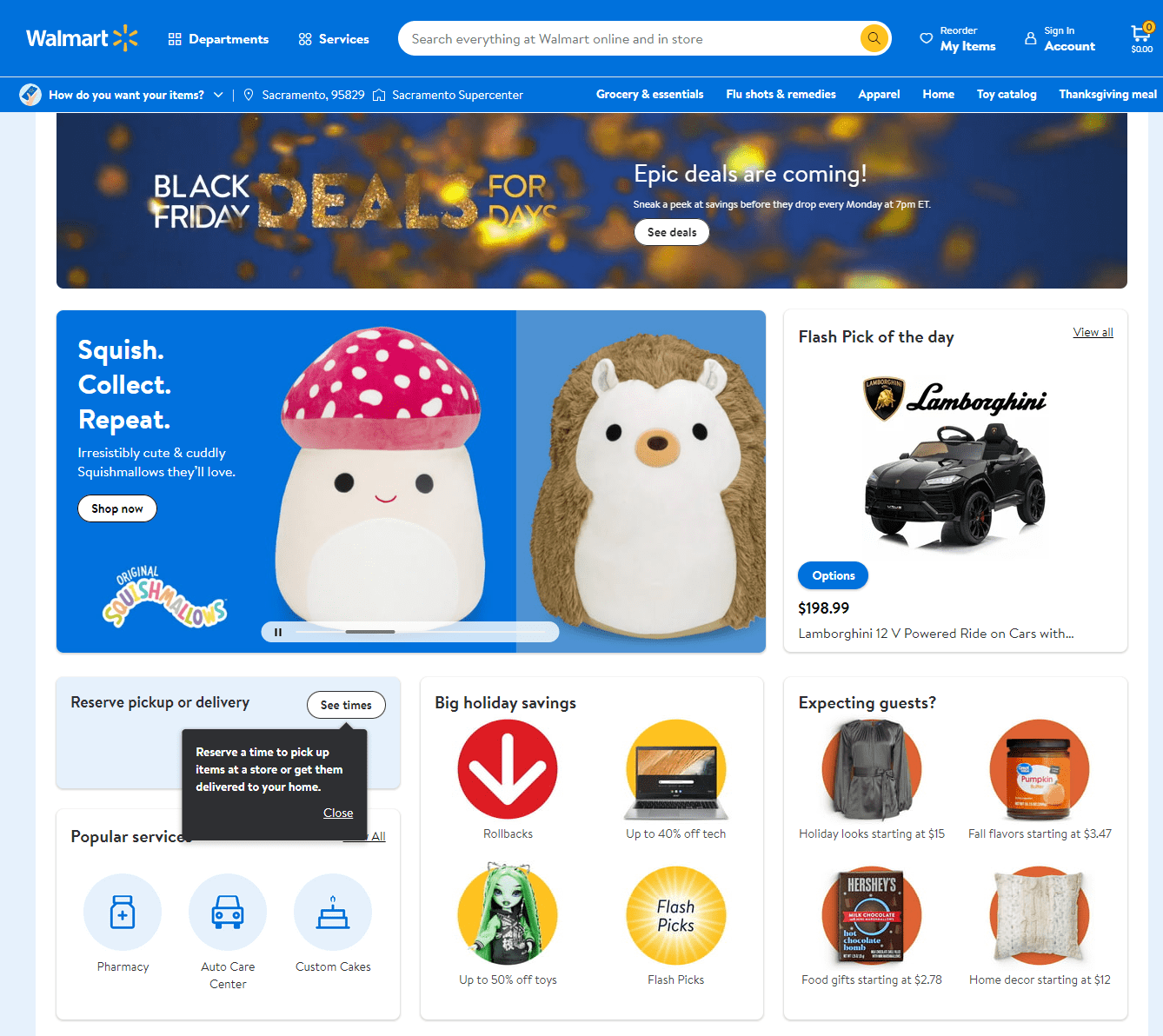 Walmart currently operates around 10,500 stores and clubs in 24 countries. It's one of the world's biggest employers, with a total of 2.2 million associates worldwide. The retail giant also boasts an impressive supply chain that consists of 210 distribution centers and a fleet of 9,000 tractors and 80,000 trailers.
6. MercadoLibre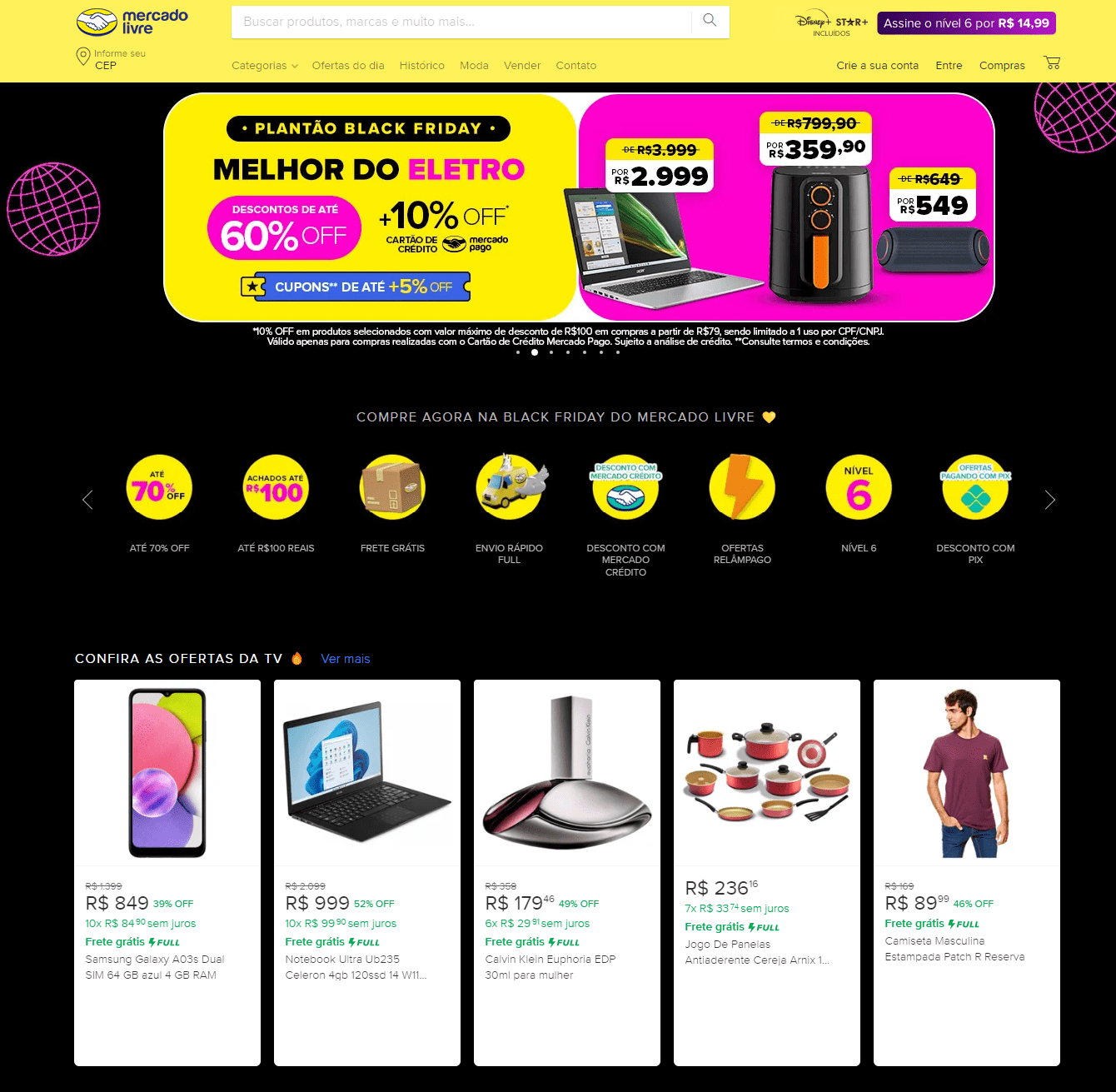 MercadoLibre hosts Latin America's largest ecommerce and online payments ecosystem. It's present in 18 countries including Argentina, Brazil, Colombia, and Peru. The ecommerce company enjoys close to 684 million visits per month. Its gross merchandise value (GMV) increased by 23.9%, raking in a total of USD 7.3 billion.
7. The Home Depot Inc.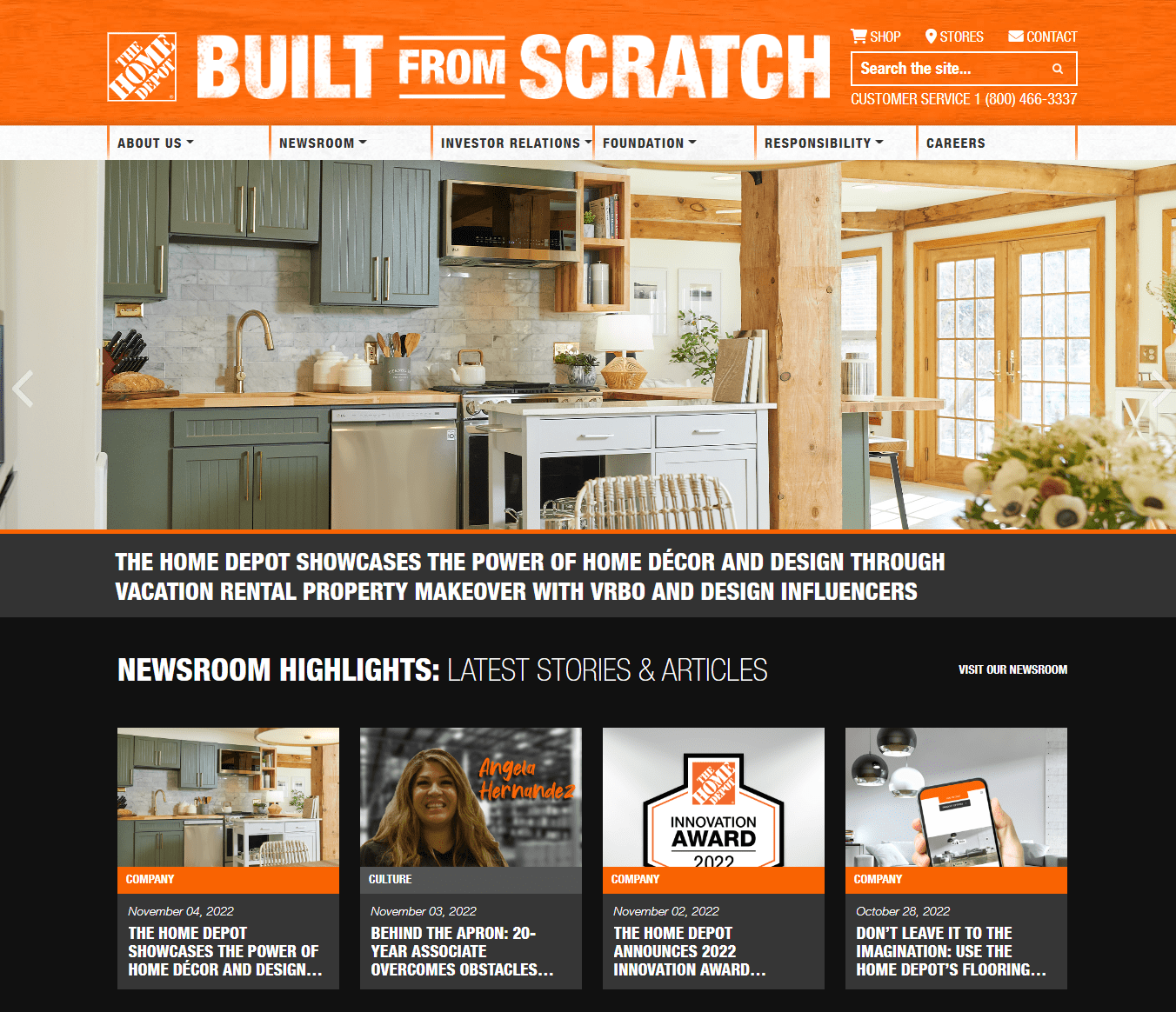 The Home Depot is one of the world's largest retail chains dedicated to home improvement. In the 3rd quarter of 2021, the company reported sales amounting to $36.8 billion. That's a 9.8% ($3.3 billion) growth, coming from sales recorded under the same period in 2020. The company's net earnings also jumped from 2020's $3.4 billion to $4.1 billion in the third quarter.
8. Prosus
Prosus is Europe's largest consumer Internet company and one of the world's largest tech investors. In 2021, the company's revenue from its ecommerce ventures increased by 46% or $6.2 billion. It operates and invests in a wide array of markets like food delivery, e-tail (electronic retailing), and payments and fintech.
9. Reliance Industries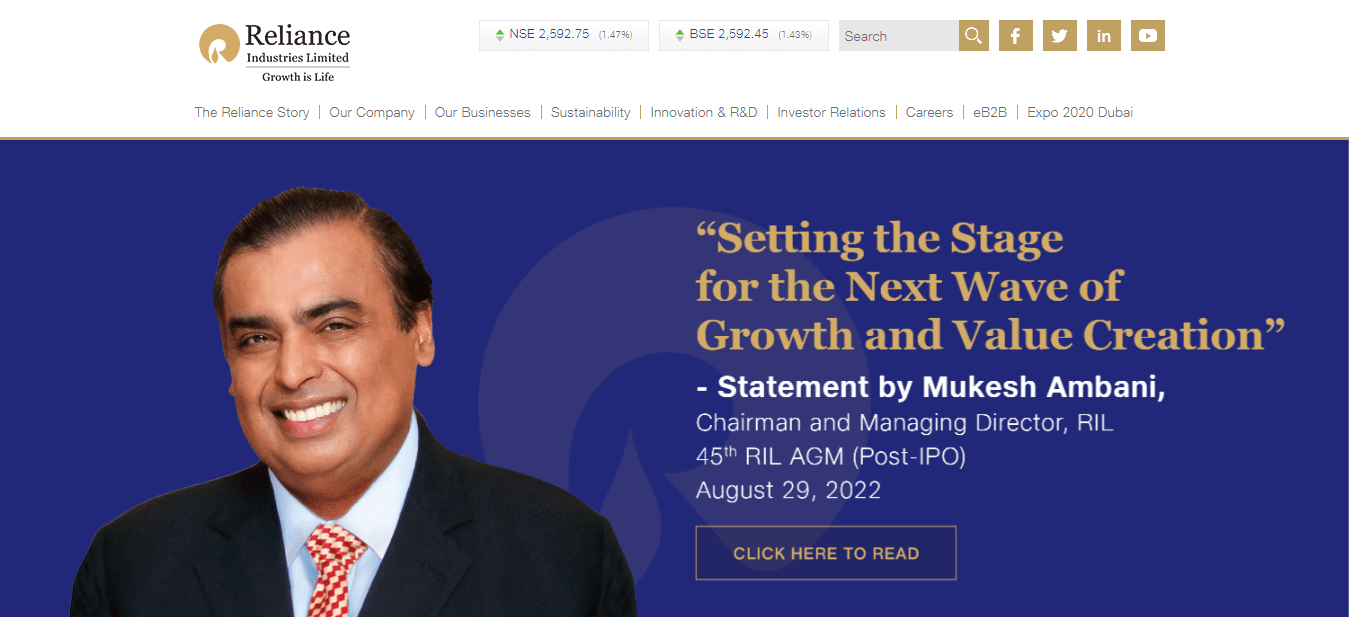 The Indian ecommerce market is predicted to grow from $38.5 billion to a whopping $200 billion industry in 2026. In the last quarter of 2020 alone, the country's ecommerce order volume jumped to 36%. India's homegrown Reliance Industries Limited (RIL) has launched its own digital commerce initiative called JioMart under its subsidiaries, Reliance Retail and Reliance Jio. This growth is attributed to the rise of internet and smartphone penetration in the country.
10. Meituan Dianping
Meituan, formerly Meituan- Dianping, is one of the world's largest ecommerce companies. The ecommerce platform is known as China's "Amazon of Services". It currently has a reported market cap of $176.66 billion and a 2021 revenue of $17.68 billion.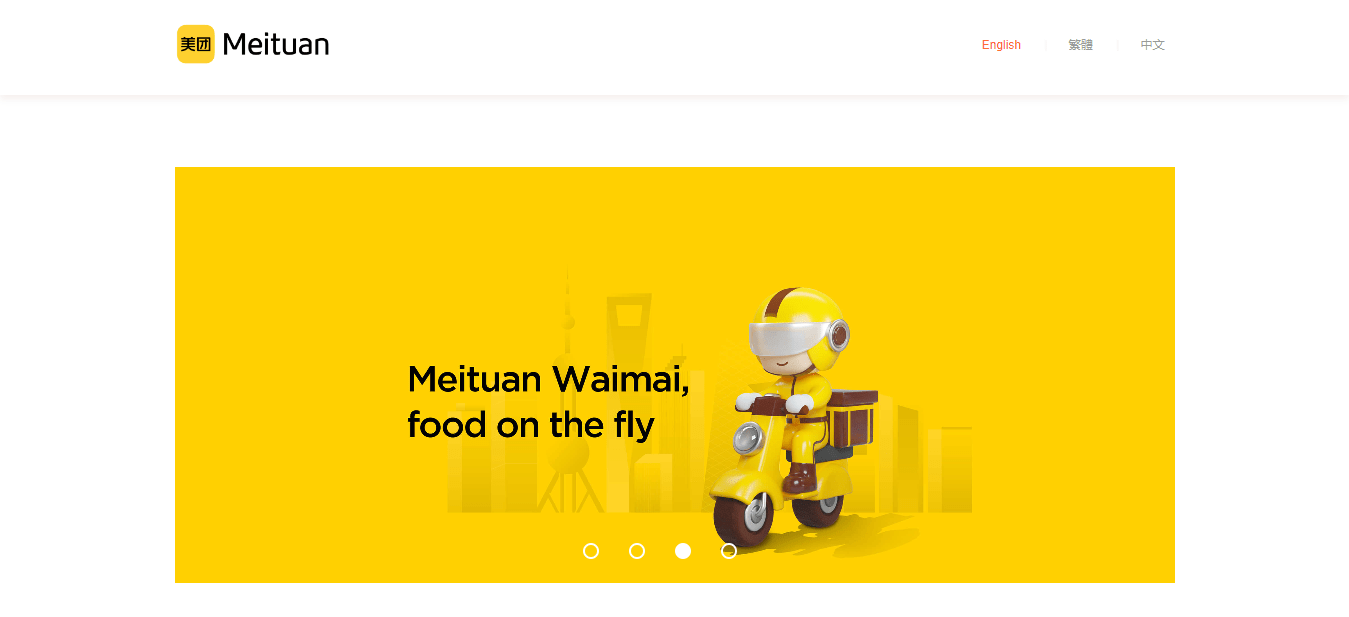 In 2020, MD had a market cap of more than $60 billion and experienced significant increases in its gross transaction volume (44%) and annual active merchants (32%). For the 3rd quarter of 2021, the company's total revenues increased by 37.9%, bringing it to RMB 48.8 billion from RMB 35.4 billion in 2020.
11. Costco Wholesale Corporation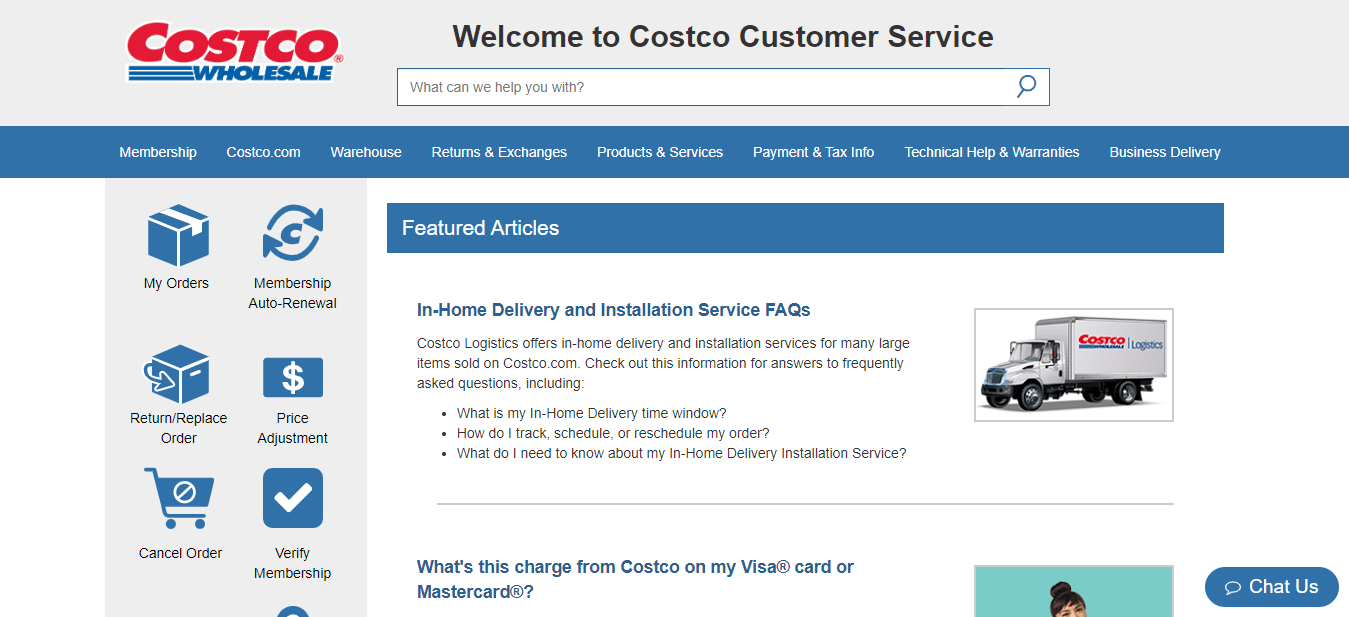 Costco is one of the largest retailers in the US, generating a total revenue of $141.4 billion in 2021 from its US operations alone. The company's net sales worldwide (2021) totaled $192.1 billion, which is heavily driven by its Foods and Sundries segment. Its trademark private-label brand, Kirkland Signature, enjoyed global growth, generating sales exceeding $59 billion.
12. Shopify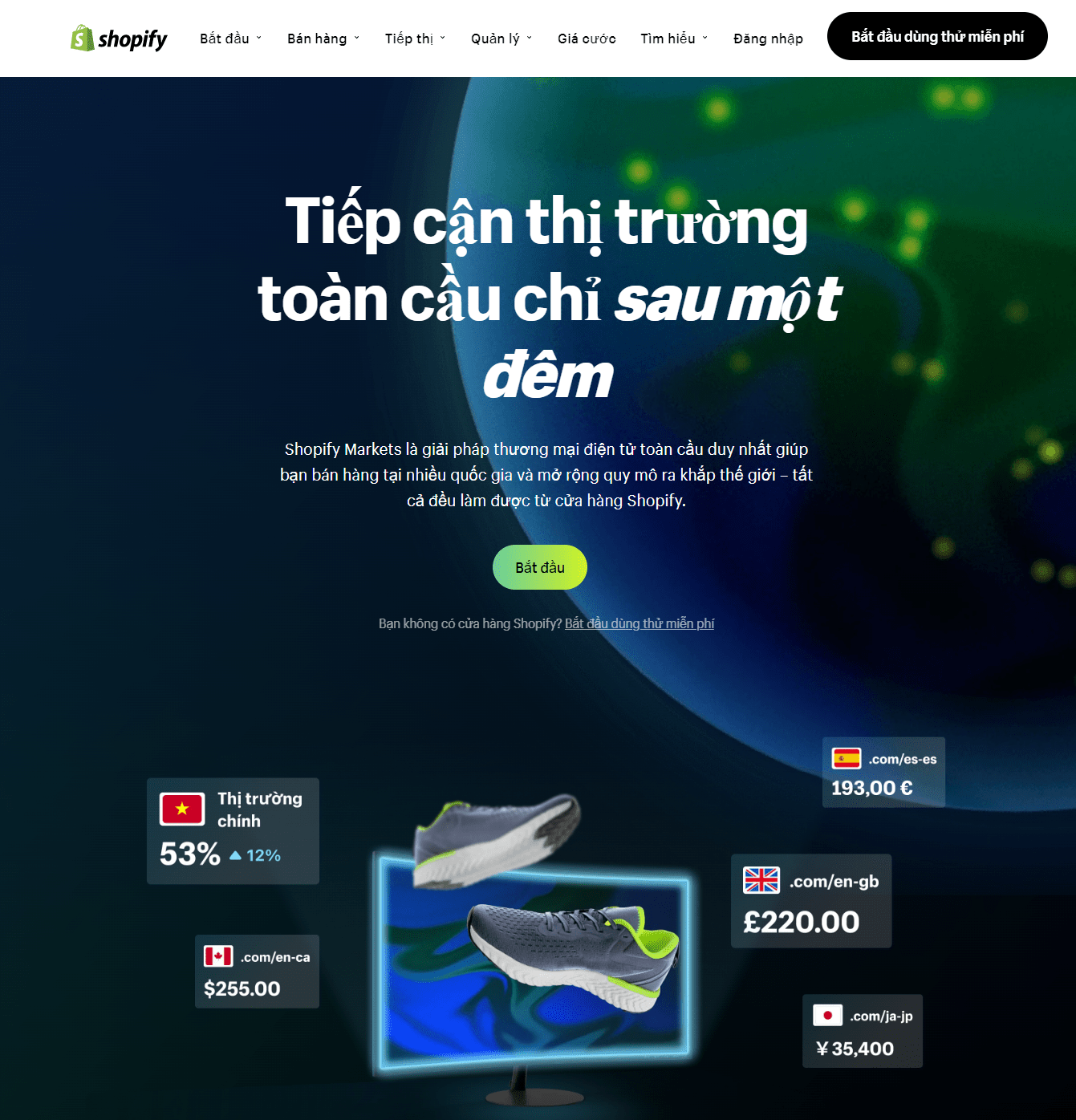 Shopify's 2nd quarter financial results for 2021 showed a 57% YoY growth, with a total revenue of $1,119.4 million. Monthly Recurring Revenue (MRR) for the same period was at $98.8 million, which marked a 33% increase. The Canadian ecommerce company has enjoyed steady growth in 2021 and is one of the largest ecommerce companies in the world. Shopify's latest market cap, which is currently valued at $109.41 billion, makes it an ecommerce giant in its own right.
---
👉 Fordeer, which is a start-up software agency in 2022, is so honored to be founded with the mission of producing support tools for businesses all over the world. "The great assistance tools for the best businesses". Our highly qualified programming engineers, with all their passion, are always ready to dedicate themselves to creating the most useful apps for your business and Shopify online store.
📌 Fordeer Invoice Order Printer (FIOP) is a Shopify app, which was built as a professional alternative to Shopify Order Printer. With FIOP, you are able to "print" or "download" invoices, packing slips, orders, etc., in bulk and send them to your customers directly.
Learn more about app
.