Tips for Shopify stores speed optimization
There are several ways to optimize a Shopify website for free without technical expertise, such as improving site speed, optimizing product listing pages (PLPs), creating high-quality content, using meta descriptions and alt tags effectively, and leveraging social media platforms. Additionally, there are online resources such as blog posts, podcasts, webinars, tutorials, and other articles that provide valuable tips and advice. Finally, joining online communities like Facebook groups, Reddit threads, and LinkedIn discussions can provide access to the latest trends and insights from leading experts and peers.
Shopify speed optimization is one of the most essential aspects that Shopify store owners ought to take into account. A slow-loading website results in a high bounce rate, low user engagement, reduced traffic, and, as a result, a variety of effects on your sales. If your site speed and page performance are adequate, they will improve your site's SEO and user experience (UX). They undertake, after all, to help your search engine rankings.
In this article, Fordeer will take a look at tips for Shopify stores speed optimization.
Why should you optimize your Shopify store's website speed?
Shopify Page speed, also known as page load time, is the amount of time it takes for a web page to load properly. According to Google, the page load time should be less than two seconds.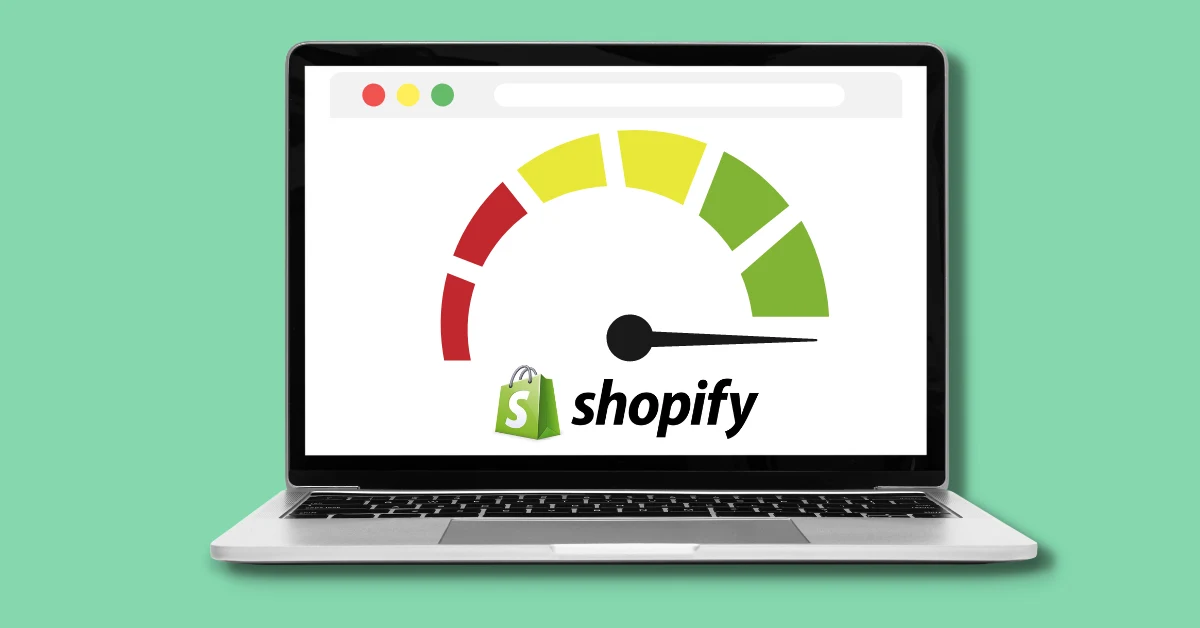 Optimizing the website of your store on Shopify is critical for various reasons. Among them are the following:
Your website load time influences your clients' buying experience. The faster your Shopify store loads, for example, the better your consumers' buying experience. A better purchasing experience will enhance user engagement and happiness while decreasing cart abandonment rates.
The page speed of your store influences your clients' purchasing decisions. Customers will make purchasing decisions much faster if you increase the speed of your Shopify site.
It has an effect on your conversion rates. The faster the page load time of your Shopify store, the higher your conversion rate. If it is more than 3 seconds, your conversion rates begin to decline with each passing second.
It has a direct impact on your bounce rate. The longer it takes for your Shopify store to load, the more likely visitors will leave.
Your website load speed is one of the criteria that influences your Shopify store SEO ranking. A faster page load time improves your store's user experience, which boosts your rating and discoverability on search engines.
Factors that affect your Shopify site speed
There are several factors that affect the speed of your Shopify site. While some of these factors are directly under your control and can be changed, others are not.
The factors affecting your Shopify store's page speed, which you can not control, include your customer's location, device, and internet connection. It is important to advise customers to update their browser version and clear their browser's cache if they have complaints about the store's speed. Local browser cache is saved or cached on the local browsers of customers, reducing the time it takes to load the store. Server-side page cache is also cached on the server side, making the store load faster after a customer has previously visited it.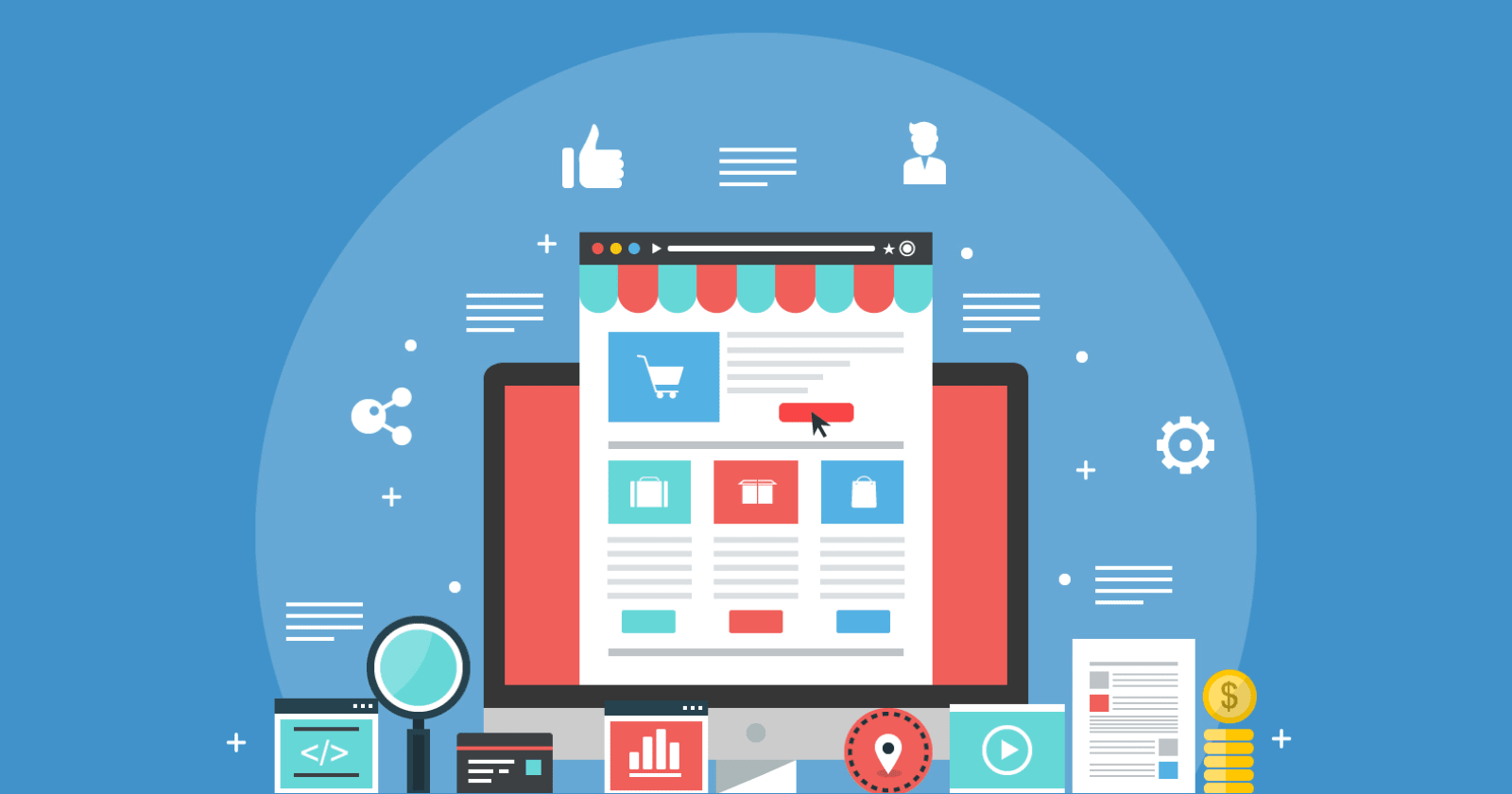 On the other hand, there are still some factors that you can definitely control. These include apps, themes, theme or app features, images and videos, and fonts. Apps can improve the appearance or functionality of a store, while themes can help improve site speed. Theme or app features can directly impact the speed of a store, so it is important to avoid unnecessary features that are not useful to customers. Images and videos can cause a store to load slowly, and fonts can affect page speed if they are not available on the customer's device.
Tips for Shopify stores speed optimization
You ought to prioritize your time and efforts to the elements over which you have control. Do you want to know how to improve the speed of your Shopify store by addressing these factors? Here are 10 tips to get you started:
Pick the right theme
Choosing a Shopify theme is an important decision. However, you should make sure that when you choose a theme that matches your brand, it is also fast in order to improve the speed of your Shopify site. So you wish to go with a responsive and up-to-date theme.
You may improve the efficiency of your Shopify theme even further by deactivating any theme features that you are not using or that do not give significant value to your customers. Also, before deciding on a theme, you may test its performance with Google PageSpeed Insights.
Choose the right font
To optimize your Shopify site speed, it is important to use a system font. System fonts are classified into mono, serif, and sans-serif categories. There are different fonts within these categories, such as Liberation Mono, Consolas, Lucida Console, Monaco, and Menlo.
Shopify recommends the following system fonts: Times New Roman, Garamond, Lucide Grande, Courier New, Palatino, Trebuchet MS, and Monaco. Other fonts may take longer to load if they are not commonly used.
Evaluate your installed apps
Shopify applications provide a variety of services that can improve your customers' shopping experience, improve the operation of your business, increase user engagement, and raise sales and conversions. However, when you install these apps, they add more lines of code to your store's theme, thereby slowing down your store's page speed.
To maintain the speed of your website, perform a frequent review of the apps installed in your shop. Remove any apps that do not bring value.
Simplify the design of your homepage
Generally speaking, a web page will load slowly and take longer to fully load the more items it contains. Customers typically only look at around half of the content on a store's home page. You do not want to run the risk of losing clients because of slowing down elements on your homepage that visitors won't use.
The design of a Shopify homepage should only include items that enhance user experience and add value for visitors.
Good navigation: Your store's interface should be simple for customers to use.
Desirability: Each photo and video on your homepage should inspire visitors to browse your shop or purchase your goods.
Value: The material on your homepage should speak to the requirements, problems, concerns, and desires of your visitors.
Action: Your call to action needs to be strong, distinct, noticeable, and simple to comprehend.
Credibility: Social proof makes a substantial contribution to your brand's credibility and aids in developing a connection of trust with your customers.
To achieve these, unnecessary sections should be removed and widgets and social media feeds should be moved away from the homepage. Additionally, website heatmap tools can be used to understand the behavior of visitors on store pages and optimize them better.
Optimize collections and filtering
When optimizing your Shopify store page speed, it is important to create smaller collections that are more specific and have fewer products. Create filters that are relevant and necessary, keeping them as minimal as possible.
Use pop-ups sparingly. Pop-ups can help customers decide on their interest in a product, but they can slow down the store page speed if they load before all the information on the product page. A heatmap can be used to determine if customers use the "quick view" feature, and if they do, try to restrict the amount of information displayed in the pop-ups.
Decrease redirects and repair broken links
Your website will make more HTTP requests if it has a lot of redirects, which will slow down data transfer. Remove any unneeded redirects to lower the number of redirects on your website and lessen their effect on the page speed of your store. Redirecting pages that link to other redirect pages are another thing you should avoid.
Broken links cause additional HTTP requests, as redirects do, which slows down the page load time for your store. Use site audit tools to look for broken links and fix them to prevent this from happening. To aid visitors who unintentionally typed the wrong URL, you may also generate personalized 404 pages.
Optimize your images and video content
Optimize your images and video content to increase your store's page speed. The first step is to reduce the number of images on your store by deleting any unnecessary images and checking for empty image sources.
The second step is to compress your images by keeping them below 70kb and within the PNG and JPEG file format. The third step is to write short descriptive image file names and alt tags that accurately portray the product image. Finally, you should optimize your videos by hosting them on external sources or using lite embeds.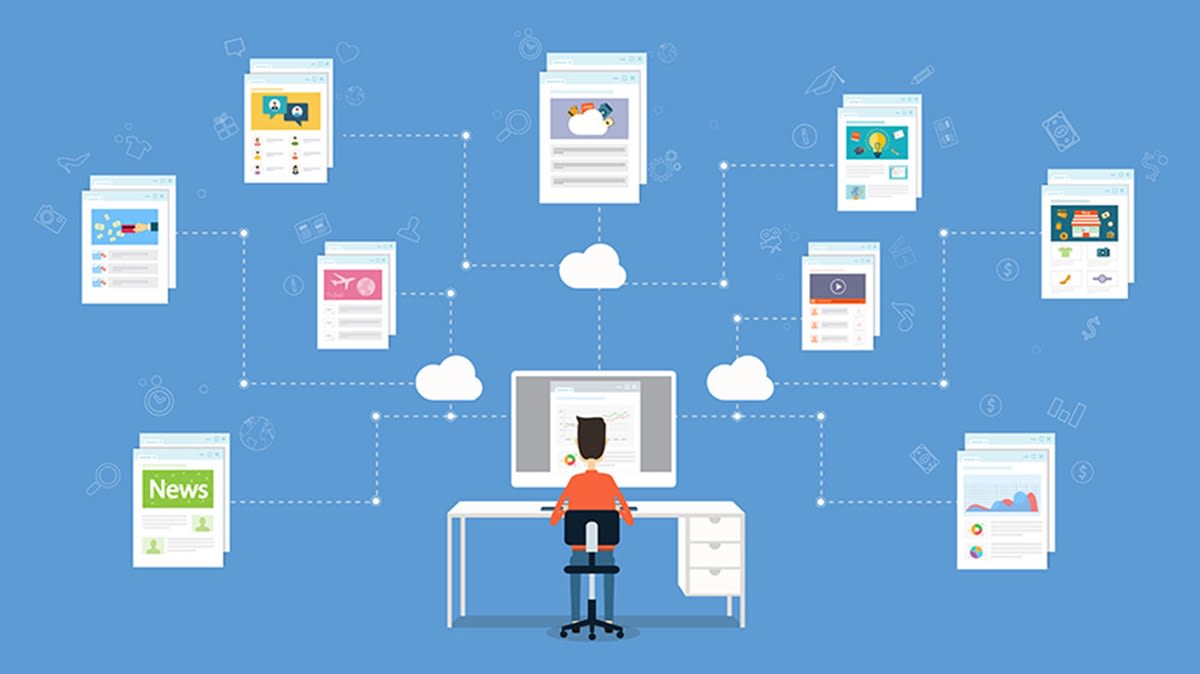 Choose hero layout over carousels and sliders
A hero layout is a large image accompanied by a catchy text that is placed at the top of the homepage and can significantly impact customer buying behavior. It is a great way to increase the weight of a website and make it load faster.
Three essential elements should be present in an efficient hero layout:
High-quality image: You should choose a fascinating image that is of the highest quality. Remember to keep the file size as small as you can.
A concise message: When customers enter your store, your hero layout must leave a lasting impression. To accomplish this, it must convey your brand's values to visitors and must have a clear message.
Call to Action: Your hero layout should motivate visitors to take action, and you can do this by including a prominent call to action.
Enhance mobile performance by implementing AMPs on your website
You must make your Shopify store mobile device friendly given the widespread use of mobile devices. By integrating AMP into your Shopify website, you may accomplish this.
AMP stands for Accelerated Mobile Pages and is a standard framework designed to create web pages that load faster on mobile devices. There are several apps on Shopify that can be used to create AMP web pages to improve the user experience of your store for mobile visitors. Some off these apps include AMP by Shop Sheriff Fire AMP, Fire AMP, and AMP by Ampify Me.
Utilize Google tag manager to keep your tracking code organized
The page speed of your store can be greatly decreased by tracking tags. Utilizing a tag management tool like Google Tag Manager will help you do this efficiently.
With the use of Google Tag Manager, you can manage all of your tracking code, including your analytics, in one location and set up tags with just one request. JavaScript files are also loaded asynchronously by Google Tag Manager. It does not stop your content from being rendered, in other words.
Keep in mind that Shopify Plus merchants are the only ones who can use Google Tag Manager.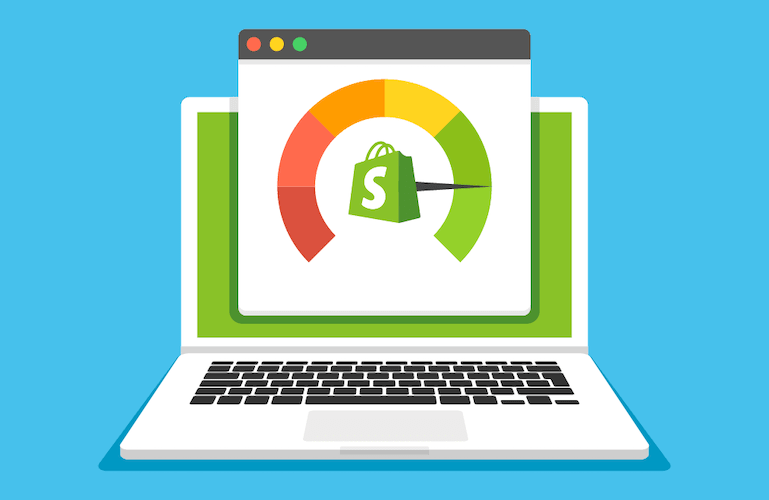 FAQs about Shopify speed optimization
What is a good speed for Shopify store?
Your Shopify speed score measures how fast your store performs in a test environment using Google Lighthouse performance metrics. A good Shopify speed score is over 50 out of 100, and speed scores over 70 are considered optimal.
Why is Shopify page speed important?
The success of your Shopify store will depend on the speed of your website. Here are the main reasons why Shopify speed optimization is essential:
Increase your conversion rate
Build customer loyalty
Improve Google Search ranking
How do I improve Shopify store speed?
To improve Shopify store speed, bear in mind these 10 key factors as follow:
Pick the right theme
Choose the right font
Evaluate your installed apps
Simplify the design of your homepage
Optimize collections and filtering
Decrease redirects and repair broken links
Optimize your images and video content
Choose hero layout over carousels and sliders
Enhance mobile performance by implementing AMPs on your website
Utilize Google tag manager to keep your tracking code organized
Wrapping up
We trust that this post has given you a better understanding of how to optimize Shopify's speed. We've selected 8 effective strategies for achieving high-speed performance that you may use and implement.
Shopify stores concentrate on enhancing and simplifying the customers shopping experience. When the functionalities are not used properly, the website may load more slowly.
If you are currently using Shopify platforms for your business and may come across some invoicing and payment issues, Fordeer: Invoice Order Printer is here to help! Our team will help you succeed in managing and automating invoicing process perfectly! Please contact us, we are always here for help.
For more information about eCommerce news, you can also visit our Fordeer blog and join our community.
---
👉 Fordeer, which is a start-up software agency in 2022, is so honored to be founded with the mission of producing support tools for businesses all over the world. "The great tools for the best businesses". Our highly qualified programming engineers, with all their passion, are always ready to dedicate themselves to creating the most useful apps for your business and Shopify online store. Keep following our blog to get more helpful business knowledge and top trends daily.
💡
Entrepreneurs need to focus on customer service and maintaining a credible brand image if they want to achieve long-term and sustainable success, regardless of the business model they pursue. Therefore, finding and selecting the appropriate business support tools is extremely crucial. That's why we have launched an app in order to help you swiftly and conveniently resolve any invoice-related issues at a reasonable price. Let's experience it with our
Fordeer Invoice Order Printer
.