The Role of Customer Service in Selling on Shopify
Business owners invest money to market and bring customers into their places of business, whether through a website or a brick-and-mortar storefront. They've paved the way for customers or clients to follow, but what happens after they arrive? What kind of service do they get?
Marketing that is effective tells our clients why they should choose us. Customer service demonstrates why they should return. When you work hard to establish a solid customer service team, you're laying the groundwork for customer loyalty, which implies repeat business and, eventually, more revenue and longevity. That is why it is critical for organizations to understand what excellent customer service entails and how to provide it.
Excellent customer service is crucial to building trust with customers and encouraging repeat purchases. This Fordeer's article could explore why customer service is crucial for your business, and the best practices for providing effective support through Shopify platforms while optimizing response times and overall satisfaction levels.
What is eCommerce customer service, and what does it involve?
In today's age, businesses need to prioritize their customers more than ever before. One of the ways they can achieve this goal is by offering outstanding e-commerce customer support. E-commerce customer services involve providing assistance to buyers during pre-purchase, post-purchase, or after-sales stages using multiple communication channels such as email, phone calls, SMS, live chat, social media messaging platforms, etc., or any other methods the consumers find convenient. By doing so, companies can build trust among their clients, which results in boosted sales revenue, repeat purchases, positive reviews and word-of-mouth referrals, decreased complaints and chargebacks, increased brand awareness, and better conversion rates.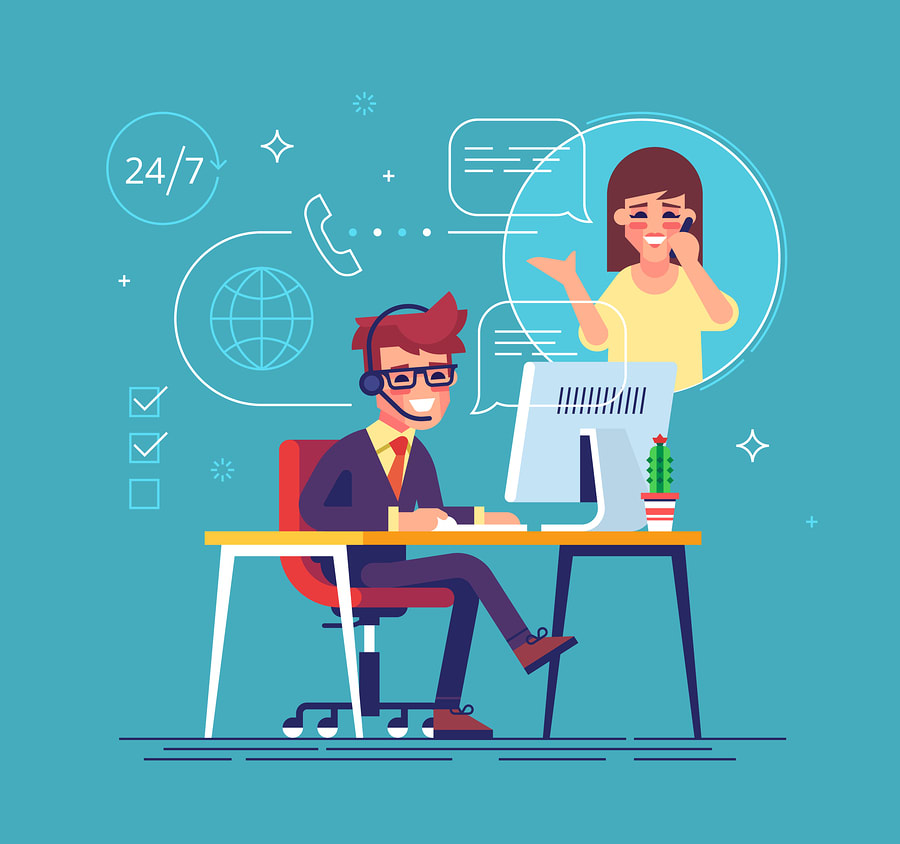 In essence, e-commerce customer service is all about ensuring maximum levels of client satisfaction while dealing with queries, feedback, concerns, or complaints pertaining to products, services, delivery, refunds, returns, warranties, policies, payment options, security, shipping details, tracking orders, product availability, technical issues, installation, customization, integrations, compatibility requirements, maintenance procedures, account management, personalization options, upgrades/updates, training needs, or any other aspect related to online shopping. Therefore, good customer care plays a vital role in making e-commerce successful since happy customers often turn into loyal ones who keep coming back and spreading the word!
What do online customers expect from the support team?
The Customer Service Life Cycle (CSLC) is a structure created by business educator Blake Ives in the mid-'90s to assess whether an internet business store considers every contingency in client assistance. It breaks the client-business relationship down into four broad stages: Requirements, Acquisition, Ownership, and Retirement.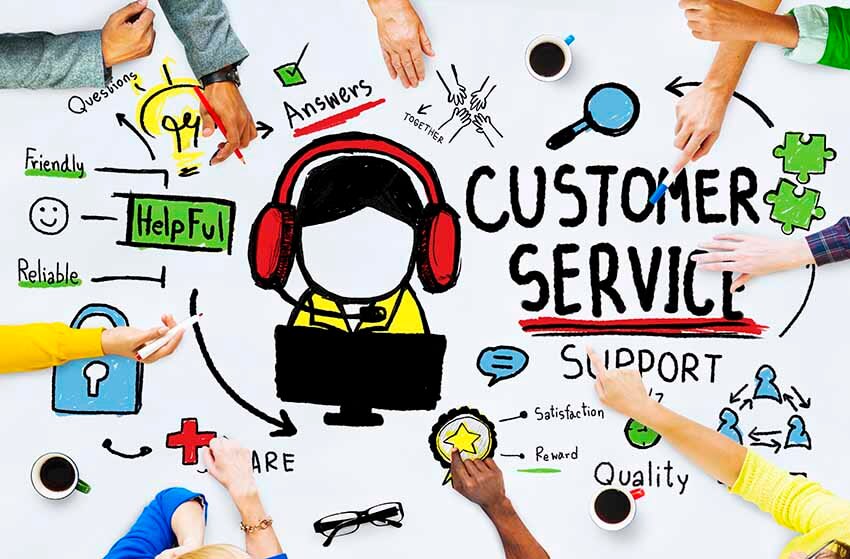 The CSLC suggests that customers at each stage should be taught about the product's purpose, benefits, and separating highlights and given access to a definite, efficient assistance focus or FAQ to help them decide if a product is directly for them and promise them that they can reach an individual if their specific inquiry is left unresolved. This structure can be used to assess whether an Internet business store considers every contingency in client assistance. The most important details in this text are the three stages of customer care.
At the Acquisition stage, the client is anticipating danger, and the e-retailer should take measures to guarantee the customer's safe and quick conveyance. At the Possession stage, the client designs, redesigns, and makes the most of their purchase. Customer assistance should play a proactive and receptive role and provide some way to talk continuously with a helpful operator. At the Retirement stage, the customer returns or discards the product, conceivably supplanting it.
The Purdue study suggests that online buyers are searching for an encounter that makes them feel in charge of the exchange, from the pre-buy stage as far as possible in the client assistance lifecycle. To give clients the strength they look for, the e-retailer should provide pertinent data, a simple-to-use site, and extraordinary client care.
Reasons why customer service is important
Financial benefits of excellent customer service
Providing excellent customer service can save a business a lot of money. Customer retention is cheaper than customer acquisition, and customers will pay more to companies with better customer service. Over 80% of customers reported that they would be willing to pay more to get a better experience, and companies will directly profit from positive customer service encounters. Companies that don't prioritize customer service will crash and burn, and one positive experience could make them stick with a brand.
Customer service is an important metric when running a business, as it represents the total revenue you can expect from a single customer account. Investing in your customer service team is an excellent way to improve customer lifetime value. If customers have a great experience with your customer service and support teams, they'll be more likely to spend money with your company again.
Additionally, customer service makes new customers more trustworthy and allows you to upsell and cross-sell additional products with less friction. Finally, customer service can lead to more revenue, as 89% of companies with "significantly above average" customer experiences perform better financially than their competitors. Therefore, a positive or negative customer experience directly impacts your company's revenue and growth.
Customer service supports marketing efforts
Customer service team members are on the front lines, communicating daily with customers. They can offer valuable insight into customer experiences and provide insights into improving products, marketing, goals, and employee training.
Proactive customer service creates marketing opportunities, allowing companies to invest in their businesses without waiting for customers to report issues. This approach reaches out to customers before they know the issues exist, telling them they're constantly working to remove roadblocks from their user experience. Customer service is an effective marketing tool for introducing and promoting new products and services.
Data shows that 90% of customers rate an "immediate" response as important or very important when they have a customer service question. Personalized customer service can improve the online conversion rate by 8%, but service that isn't personalized harms customer retention. Great customer service is an expectation, not a "nice-to-have," to attract new customers, prevent customer churn, and build brand reputation.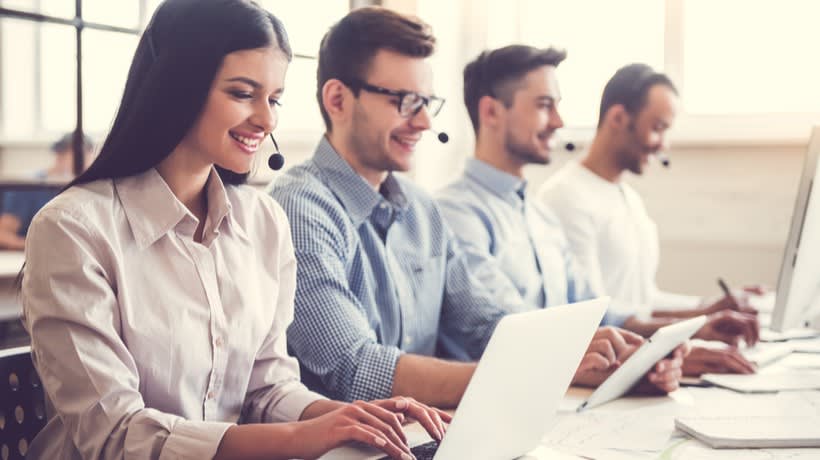 Customer service's impact on brand image
To some extent, every business is known for its customer service. Of course, a positive brand image is always beneficial, and customer service can be a significant determining factor.
Customer service is a key factor in a company's brand image and loyalty potential. 89% of consumers report they are more likely to return and make another purchase after a positive customer service experience. 66% of customers say they cut ties with a brand when they receive poor customer service. Investing in a customer service team that accurately represents your mission and values is a wise branding strategy. Excellent customer service protects relationships with customers who make mistakes down the road.
Data shows that 51% of B2B companies start to avoid vendors after a poor customer service experience. A positive customer service reputation makes people more likely to do business with you, as 90% of Americans use customer service to decide whether or not to do business with a company. Customer service should be the goal of any customer-facing role.
Power of well-equipped employees
Companies should provide their customer service team with the resources, technology, and respect they need to create happy customers. Studies show that happy employees are 13% more productive than those who view customer service as an expense.
Happy customers also refer others, with 55% of consumers sharing their purchases socially on Facebook, Twitter, Pinterest, and other social sites. When customers have a positive experience, 72% will share it with six or more people. Great customer service can be a major catalyst for cheap promotion through positive word-of-mouth and referrals.
Referred customers are a business treasure, accounting for 65% of new business opportunities and having a 37% higher retention rate than customers acquired by other means. Good customer service encourages customers to remain loyal, as it is much cheaper to retain an old customer than to acquire a new one. It is also important to differentiate your company from competitors by providing stellar customer service, as existing customers are 50% more likely to try a new product and spend 30% more money on it than new customers.
Customers can trust real-life humans more than they can trust a brand's ideas and values. Customers can develop lifelong relationships with your business by connecting with your customer service team.
Invest in your customer service team right away!
There is a compelling, data-backed case for the beneficial, multi-layered impact that excellent customer service can have on a company. The proof is in the research and the results: putting effort and resources into recruiting and developing excellent customer service staff is an important component of running a successful organization.
So, now that you've seen the figures, what will you do to enhance customer service at your company?
---
👉 Fordeer, which is a start-up software agency in 2022, is so honored to be founded with the mission of producing support tools for businesses all over the world. "The great tools for the best businesses". Our highly qualified programming engineers, with all their passion, are always ready to dedicate themselves to creating the most useful apps for your business and Shopify online store. Keep following our blog to get more helpful business knowledge and top trends daily.
💡
Entrepreneurs need to focus on customer service and maintaining a credible brand image if they want to achieve long-term and sustainable success, regardless of the business model they pursue. Therefore, finding and selecting the appropriate business support tools is extremely crucial. That's why we have launched an app in order to help you swiftly and conveniently resolve any invoice-related issues at a reasonable price. Let's experience it with our
Fordeer Invoice Order Printer
.