The Role of Augmented Reality in Online Shopping Experience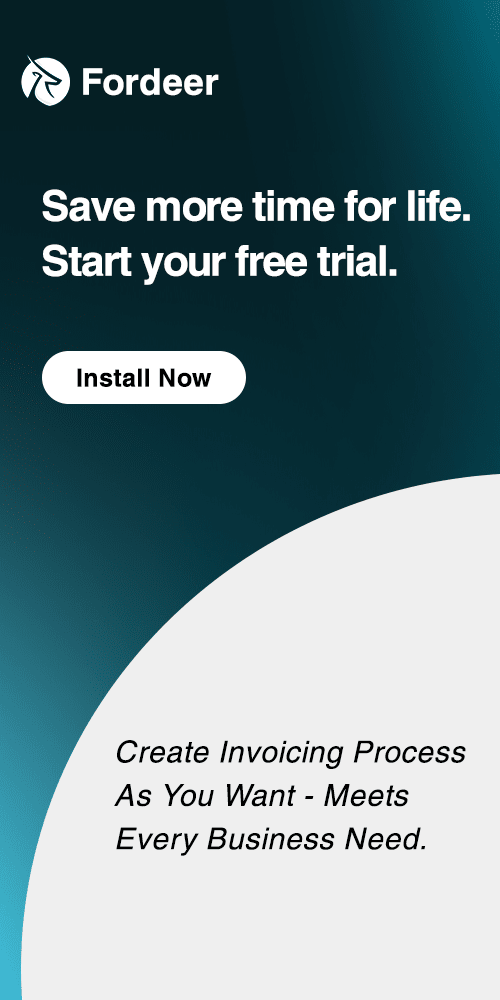 One of the most difficult aspects of online shopping is that it does not allow for a full sensory product experience. In a physical store, you can try on things, touch fabrics, and see for yourself how huge a couch looks in a room.
While those things aren't physically achievable in e-commerce, augmented reality (AR) applications provide a method to provide buyers with more detailed information about your products—all from the comfort of their own homes.
Technology and the pandemic have caused a shift in consumer behavior and habits, leading to the rise of e-commerce. 64% of people surveyed rely on technology for online shopping, with 51% using AR and VR to evaluate products. AR is reinventing e-commerce and improving the customer shopping experience, boosting sales and brand engagement.
Let's, with Fordeer, explore the role of augmented reality (AR) in the online shopping experience!
What is Augmented Reality?
Augmented Reality (AR) is a technology that projects digital visual elements such as photographs, videos, audio, and more onto real-world items to provide a comprehensive view of them. Through virtual information such as 3D photos, 3D models, and other computer-generated data sets, AR allows customers to look at and experience a product in the actual world.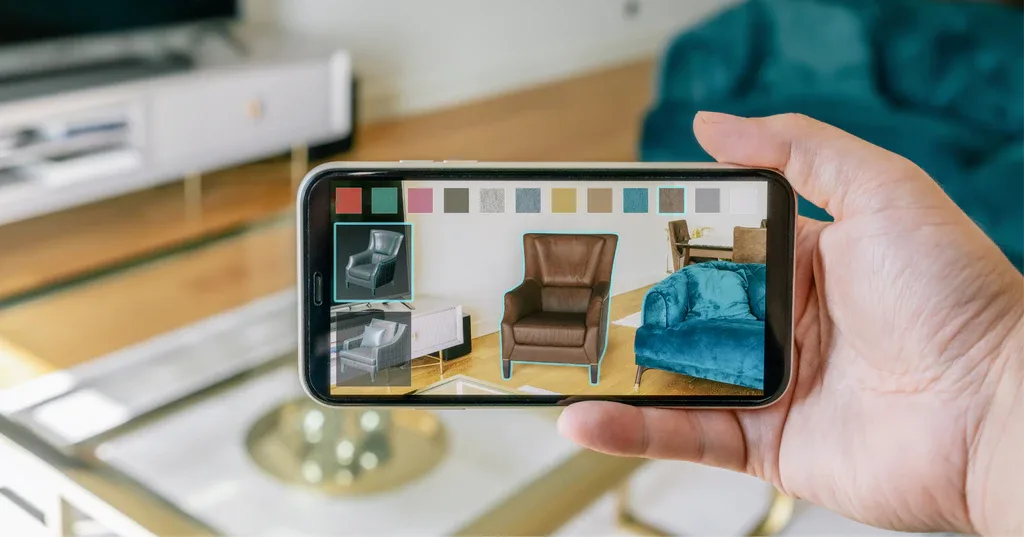 Brands can use augmented reality to assist their customers in making better purchasing decisions by allowing them to see, analyze, and perceive the actual placement of a product in a given environment from various angles. Implementing augmented reality is a new eCommerce trend that will undoubtedly replace traditional 2D visuals and movies when shopping online.
How might augmented reality be used in eCommerce?
The use of augmented reality in eCommerce bridges the gap between traditional physical retail establishments and digital eCommerce stores. To incorporate augmented reality in eCommerce, firms should use technology such as 3D visualization, 3D product photography, and AI analytics tools to provide a more engaging buying experience for customers.
Here are five methods to incorporate augmented reality into your eCommerce business.
Virtual try-on
AR's virtual try-on function allows customers to purchase an item from an online retailer after putting it on for the best fit using their technological devices. E-tailers selling a variety of products, such as fashion accessories, apparel, eyewear, cosmetics, shoes, and more, use augmented reality to demonstrate the appearance and feel of their products to buyers. When purchasing a product from an eCommerce store, buyers may make an informed selection thanks to the accurate display of items.
AR-enabled manuals
Customers pay close attention to product manuals and reviews while shopping online in order to avoid the inconvenience of returning and exchanging things. With the help of a detailed virtual guide, an AR-enabled interactive user handbook may educate shoppers about product features and how to use them correctly. This method provides purchasers with a better grasp of the goods, allowing them to make an informed decision while purchasing online.
The Mercedes-Benz AR app, which educates users through the features of their fancy car, is a famous example of an AR guidebook.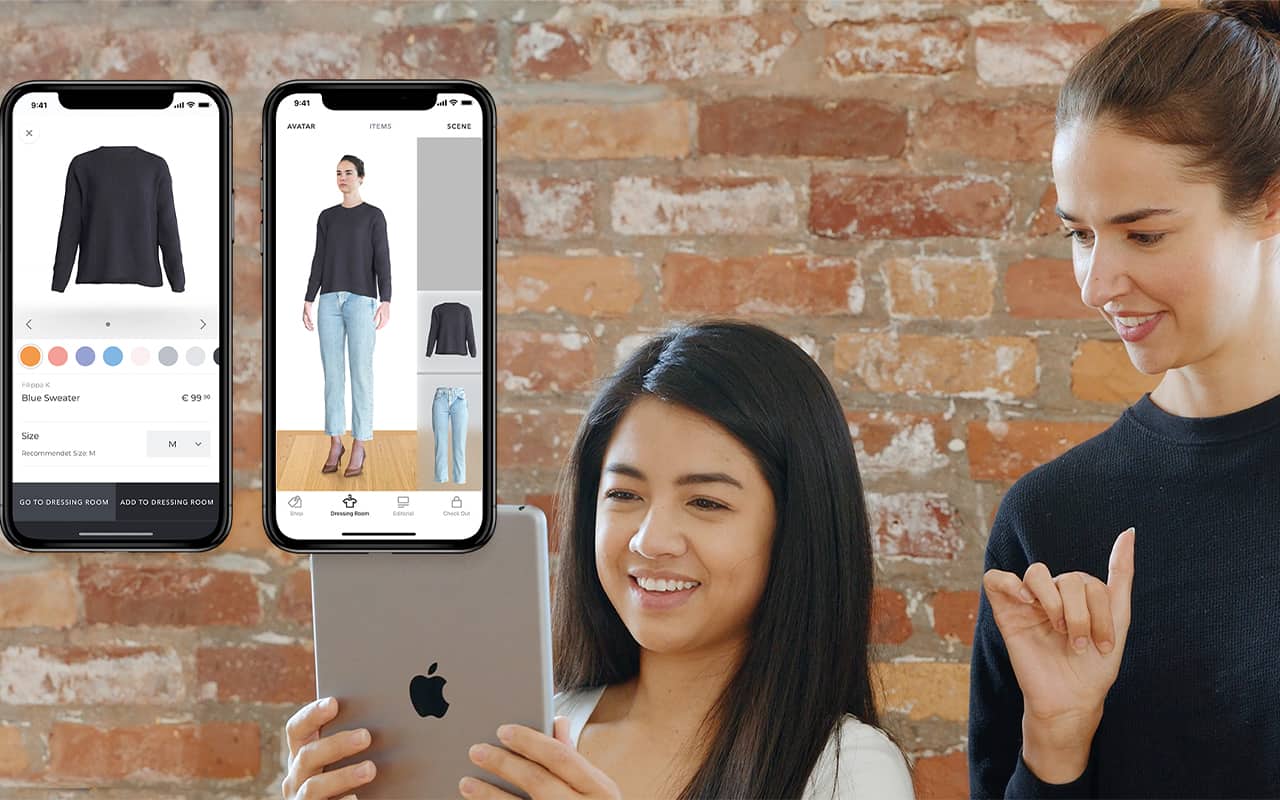 Virtual product aisles
Walking through product aisles in a brick-and-mortar shop provides customers with a certain sense of satisfaction while buying. It is also an excellent opportunity for shops to cross-sell and upsell their products and services, resulting in increased income. Merchants can provide their customers the comfort of browsing numerous products in virtual product aisles utilizing AR-enabled 3D projection technology if they utilize augmented reality in eCommerce. Buyers merely need to click on a product on the virtual shelf to learn more about it or buy it.
The image above depicts a Schlesinger Group-created in-store shopping environment. Their virtual aisle concept allows their clients to enjoy a cutting-edge online shopping experience.
AR mirrors
AR mirrors are smart mirrors that combine RFID and augmented reality to produce a life-like virtual image of the person in front of them, complete with virtually selected clothes, haircuts, make-up, hair color, accessories, and more. AR mirrors, or digital mirrors, introduce the concept of virtual fitting rooms while also limiting clients' physical contact with the merchandise.
FXMirror is a virtual fitting solution developed by FXGear Inc. that allows clients to construct their 3D avatars in real time and experiment with different outfits, accessories, hair, and makeup.
Product preview and placement
Augmented reality allows buyers to see how a product would look in their own homes or offices. This AR trend is poised to disrupt the furniture and home decor businesses since it allows customers to see a product in real time and get a 360-degree perspective of it in a simulated setting, resulting in increased customer satisfaction and lower return rates.
IKEA Place is an augmented reality app that allows customers to preview their products in their surroundings and then shop for them virtually without visiting a physical store.
The role of augmented reality in the online shopping experience
Including augmented reality as part of a business plan implies providing customers the option of not needing to visit a physical store to examine the goods in person. Furthermore, people may test it out in their own setting to see what it's like to buy it. In other words, it is about providing the consumer with a one-of-a-kind buying experience that he has never had before.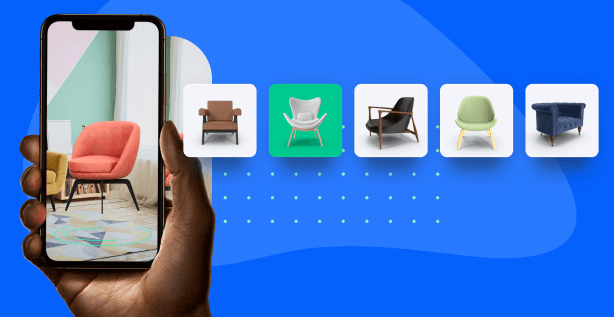 As a result, the advantages of augmented reality in online shopping are expanding by the day. As a result, an increasing number of firms desire to incorporate it into their online buying operations.
Boosts conversion and sales
AR can assist you in increasing your sales. According to Shopify, brands that use augmented reality saw a 250% increase in retail conversion rates. This is due to the fact that customers can select anything, move it around the house, or try on garments. Customers that utilized AR spent 2.7 times more time on the app and purchased 11 times more frequently, according to Adi Tatarko, CEO of Houzz.
Drives sales of other products
One of the key concerns of consumers is that specific types of products, such as furniture, fit well with their interior style. AR-based applications can assist customers in making efficient design decisions. Before purchasing a product, the buyer can determine whether a specific piece of furniture fits into the room and matches the interior. These augmented reality applications aids in the decoration of entire rooms and places. This is an excellent opportunity for a retailer to collect data and sell products with similar designs. As a result, rather than purchasing a single sofa, the client may also purchase a wardrobe, a table, or extra interior goods.
Reduces product returns
Online returns are a major hassle for retailers, resulting in $550 billion worth of losses. Augmented reality can help reduce confusion, frustration, and returns by providing customers with the ability to see how a product will look in their homes or bodies before making a purchase. Shopify recorded a 40% drop in returns due to AR and 3D visualization, and AR is known to have a remarkable impact on customers purchasing from some product categories for the first time.
Helps in the sale of less popular and more expensive products
Less popular and more expensive products typically attract a smaller target audience. Such customers are sometimes referred to as the "long tail" because only a small number of them are willing to purchase. However, with augmented reality, the number of such sales grows. Customers feel more at ease and calm when they can use AR to investigate unfamiliar products. As a result, sellers can use augmented reality to increase demand for specialized or expensive products by lowering consumer apprehension of a new product category.
Attracts more customers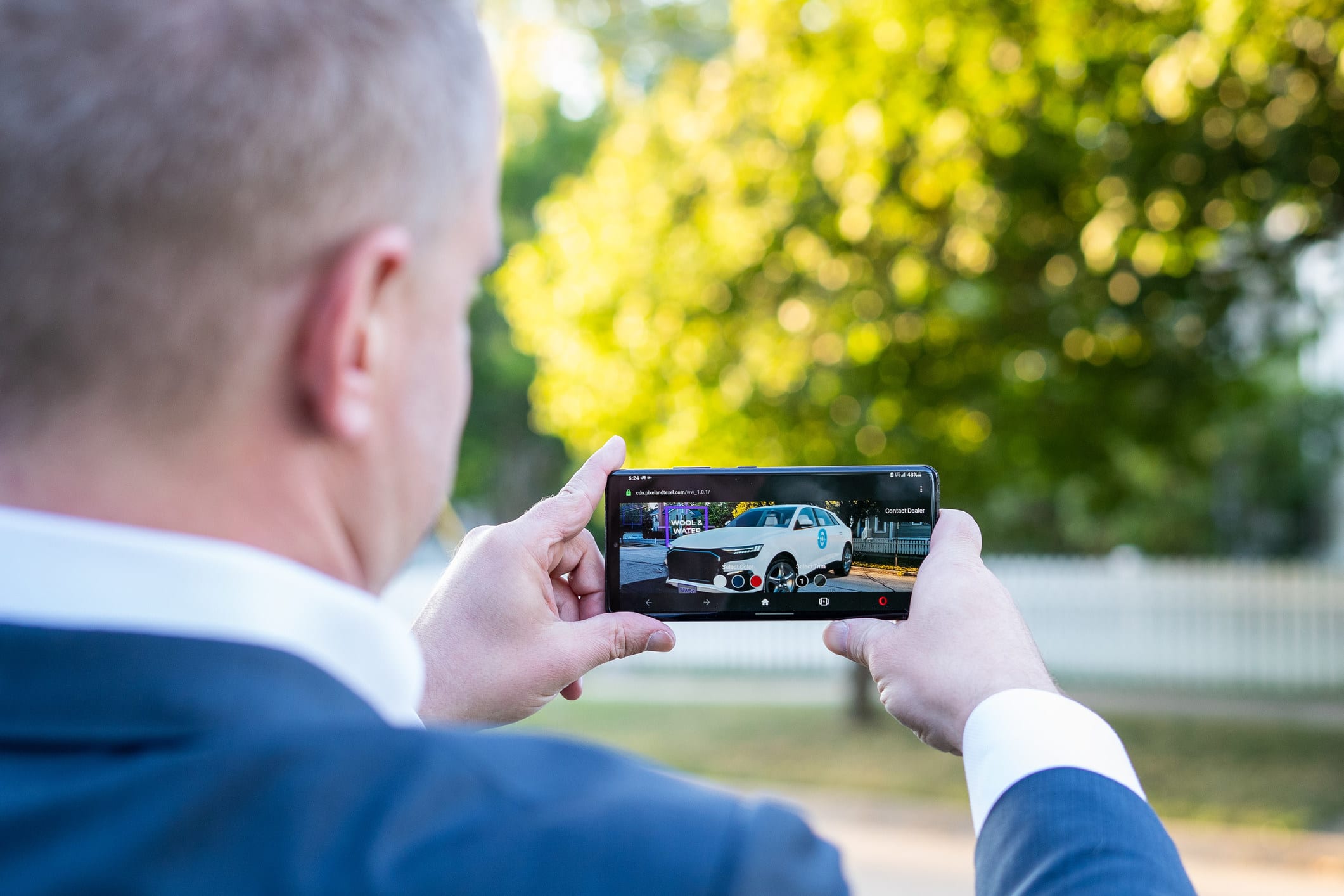 Unless a consumer or potential customer is completely dedicated to a brand, they normally evaluate multiple options when purchasing a product. During this online search, a user will become a customer of the brand that provides the greatest benefits and facilities. In this view, a corporation has scored many points if it allows customers to see the actual thing, interact with it, and imagine what it would be like to own it.
Doubts about proportions, scale, size, and style, among other things, might simply vanish with the cell phone camera. According to the Invesp survey, 77% of buyers prefer to shop with augmented reality to receive a full image of the goods and check their exact proportions and design.
Improves brand engagement
Customer loyalty is based on providing a unique user experience and making the customer's life easier. Web AR enhances the shopping process and experience for 60% of buyers worldwide. Web AR in e-commerce examples include Ikea, Amazon, and Shopify, which all have this option when developing an e-commerce site. This improves engagement and the Net Promoter Score (NPS).
We find that augmented reality improves memory and generates more robust customer responses. Furthermore, this increases the likelihood that your customer will remember you and return.
Enhances the efficiency of your employees and customer experience
AR is a digital experience that combines the best of the digital and physical worlds. It can be experienced with standard smartphones and mobile apps, and the most recent advancements now enable consumers to access immersive experiences through web browsers.
AR can add innovation to production and increase the efficiency of employees by making their work more accurate and less labor-intensive. It provides real-time barcode scanning, indoor navigation, seamless data integration with the warehouse management system, and object recognition. These features can help employees check prices and product locations, quickly deliver goods to customers, and manage stocks of goods and inventory.
Wrapping up
Some retailers implemented augmented reality yesterday, some today, and yet others will consider it tomorrow. Businesses cannot afford to overlook the strategic benefits of augmented reality. This technology will quickly shift from the category of sophisticated features to a must-have in online retail.
Contact us to learn more about our augmented reality services. If you're unsure where to begin or how to optimize the benefits of adopting AR in your retail, click "Contact Us" and send us your requirements or thoughts. We will create an idea, approach your vision creatively, and give our advanced developers the tools to actualize your product.
---
👉 Fordeer, which is a start-up software agency in 2022, is so honored to be founded with the mission of producing support tools for businesses all over the world. "The great tools for the best businesses". Our highly qualified programming engineers, with all their passion, are always ready to dedicate themselves to creating the most useful apps for your business and Shopify online store. Keep following our blog to get more helpful business knowledge and top trends daily.
💡
Entrepreneurs need to focus on customer service and maintaining a credible brand image if they want to achieve long-term and sustainable success, regardless of the business model they pursue. Therefore, finding and selecting the appropriate business support tools is extremely crucial. That's why we have launched an app in order to help you swiftly and conveniently resolve any invoice-related issues at a reasonable price. Let's experience it with our
Fordeer Invoice Order Printer
.