The Best Shopify Free Invoice Generator - Fordeer: Invoice Order Printer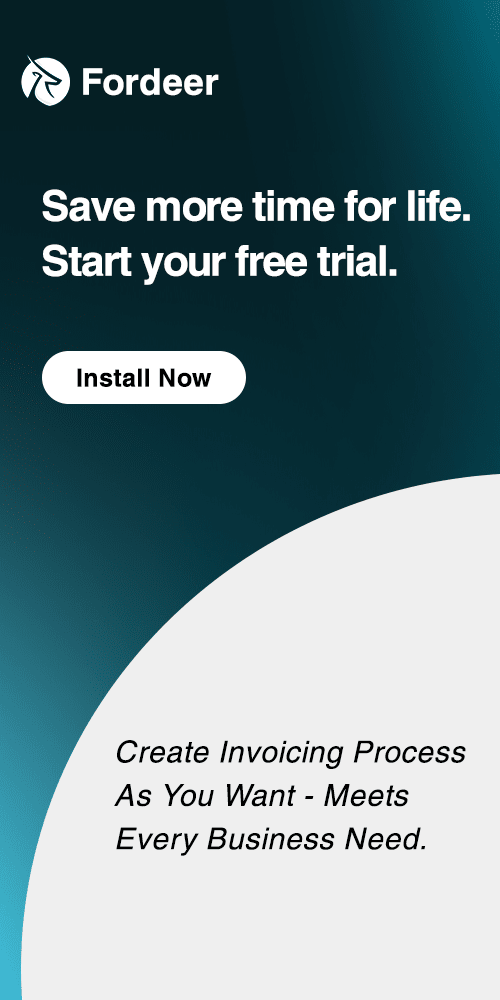 When running a Shopify store, managing your orders and invoices is crucial for the success of your business. Creating invoices manually can be a time-consuming and error-prone process, especially as your business grows. Fortunately, several tools are available to help streamline the process, and one of the best options for Shopify store owners is Fordeer: Invoice Order Printer (the FIOP)
The best Shopify free invoice generator - Fordeer: Invoice Order Printer (FIOP)
Fordeer: Invoice Order Printer is a Shopify free invoice generator app that allows you to quickly generate, customize, and send professional-looking invoices, packing slips, orders, and refunds automatically for your customers. With this app, you can automate the creation of invoices, save time, and reduce errors in your invoicing generating and order management process.
Work efficiently with Shopify Admin API compatibility & mobile-friendliness
Fordeer: Invoice Order Printer is a user-friendly free invoice generator that is easy to install and use. It is mobile-friendly and compatible with the Shopify Admin API, making it easier to work with. It can be used on mobile devices such as smartphones and tablets, allowing businesses to create invoices and packing slips from anywhere, at any time. It can also integrate with other Shopify apps and services, helping to streamline the order fulfillment process.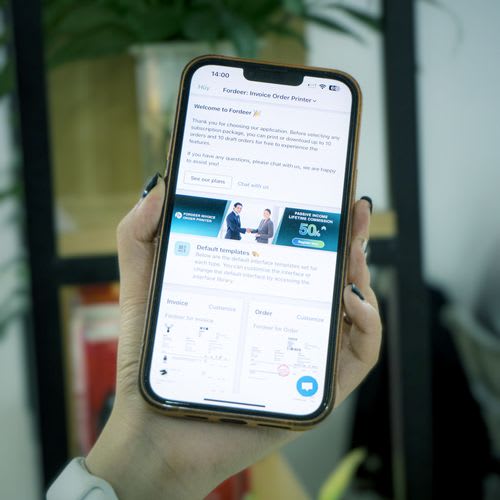 Get paid on time
While the Fordeer: Invoice Order Printer app is primarily designed to help Shopify store owners generate and print invoices and packing slips, it can indirectly help get paid on time. Here are a few ways that the app may be able to help:
Professional-looking invoices
Fordeer: Invoice Order Printer is an app designed to help Shopify store owners generate and print invoices and packing slips. It can indirectly help get paid on time by providing professional-looking invoices, precise and accurate invoices, flexibility, batch printing and downloading, and streamlined order fulfillment.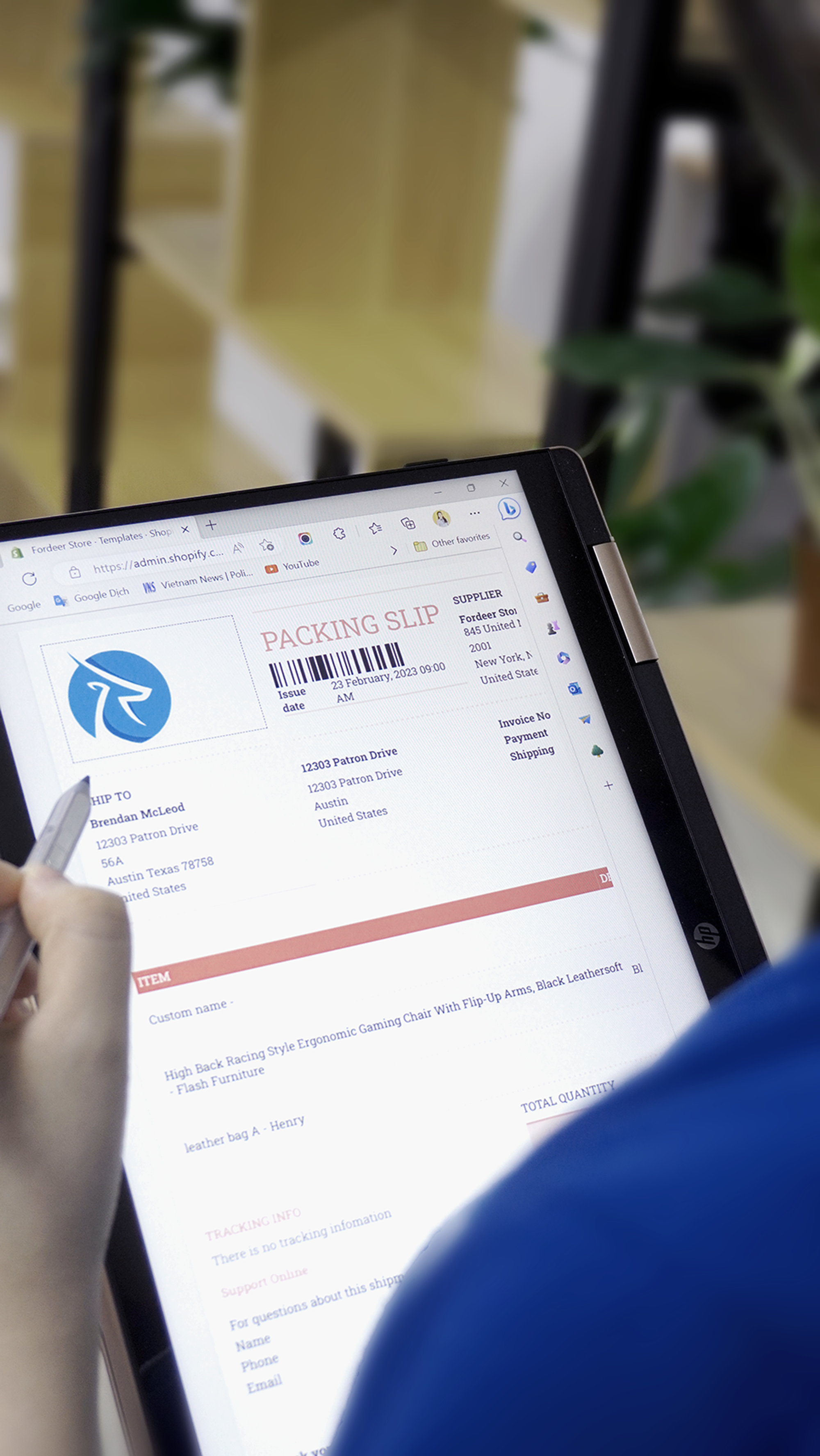 Professional-looking invoices can help build trust and credibility with customers, while precise and accurate invoices can reduce the likelihood of payment disputes or delays. Flexible invoices can include additional information, such as discounts, taxes, and shipping fees.
Batch printing and downloading can save users a significant amount of time and effort. Streamlined order fulfillment can help ensure orders are processed and shipped quickly, improving customer satisfaction and reducing the likelihood of payment delays.
Increase worldwide sales
Fordeer: Invoice Order Printer is an invoice generator that can help businesses save time and reduce errors by automating the generating and sending of invoices and orders.
It can be customized with a company's logo and branding, simplify international transactions, and guarantee tax and legal compliance in over 50 countries worldwide. Fordeer: Invoice Order Printer also enables you to automatically detect and send invoices based on the customer's primary language and currency.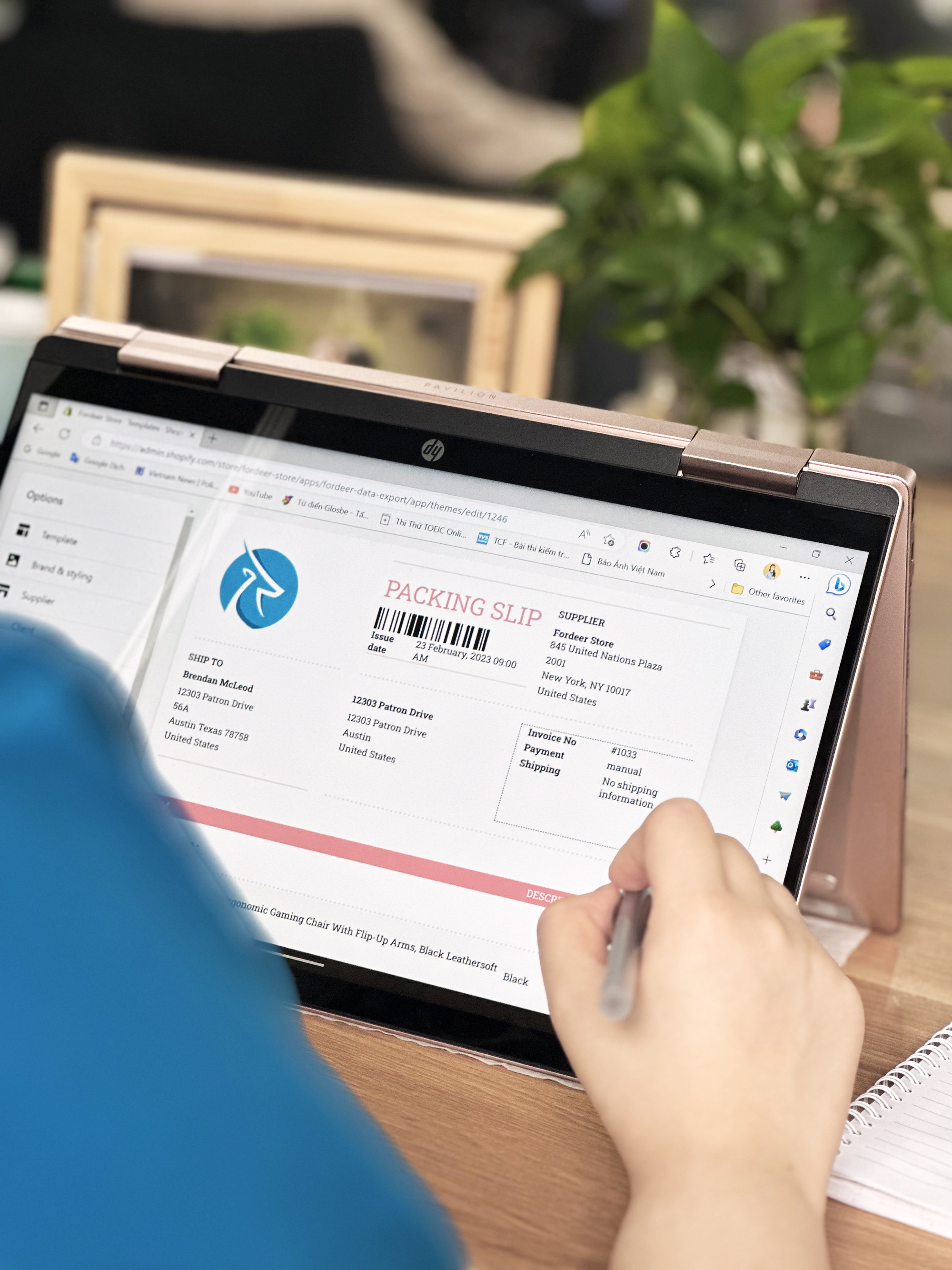 Businesses should consider integrating it with their existing systems, such as their e-commerce platform and accounting software, to ensure that data is accurate and up-to-date and the printing process is streamlined and efficient. The app also offers a range of templates to choose from, each of which can be customized to match the business's brand identity.
Be supported with friendly and helpful customer service
⭐⭐⭐⭐⭐
Very good invoice and packing slips application, fully customizable, complete and simple. It's a perfect application for both small and large stores. Customer service is fast and competent.
- E&S Rasage | France -
Fordeer: Invoice Order Printer is one of the best Shopify invoice generators, providing excellent customer support. The app's supporters are available to answer any questions and provide assistance with any issues.
⭐⭐⭐⭐⭐
Highly recommend the tool. Also, their support is exceptional! Very fast and helpful. Summer is the best she is very helpful customer service.
- Boonge | Vietnam -
Fordeer support team provides guidance and assistance to businesses just starting to use an automated invoice generator for the first time, and listens to customers' feedback to identify areas for improvement in the invoice generator. This can lead to product updates and enhancements that better meet the needs of customers.
⭐⭐⭐⭐⭐
Easy to use, I recommend it for a simple invoice tracking and personalization. Also, support is friendly and attentive to your needs.
- Máxima Atelier | Mexico -
How we are recognized for the quality of our product and customer service
We are incredibly grateful for the blog articles that have recognized Fordeer: Invoice Order Printer as one of the best invoice generators available on the Shopify platform. It is an honor to have our product mentioned in such a positive light, and we are thrilled to see that our hard work and dedication have paid off. We understand the importance of having a reliable and efficient invoicing system, and we have put a great deal of effort into designing and developing an application that meets the needs of our users.
According to Boostcommerce, Fordeer: Invoice Order Printer is a must-have app for Shopify stores looking to enhance their global selling strategy. This app offers customizable templates, batch printing, and automatic order status updates, making it easier and faster for merchants to get their products to customers all around the world.
Fordeer: Invoice Order Printer is a must-have app for any Shopify store looking to enhance its global selling strategy.
Come to Aurajinn article about Shopify Purchase Orders, the FIOP is praised as one of top 03 Shopify Purchase Order Apps. Chad Jensen, the author of this post, said:
Fordeer Invoice Order Printer is a comprehensive invoicing solution designed to meet the needs of your B2C and B2B sales business.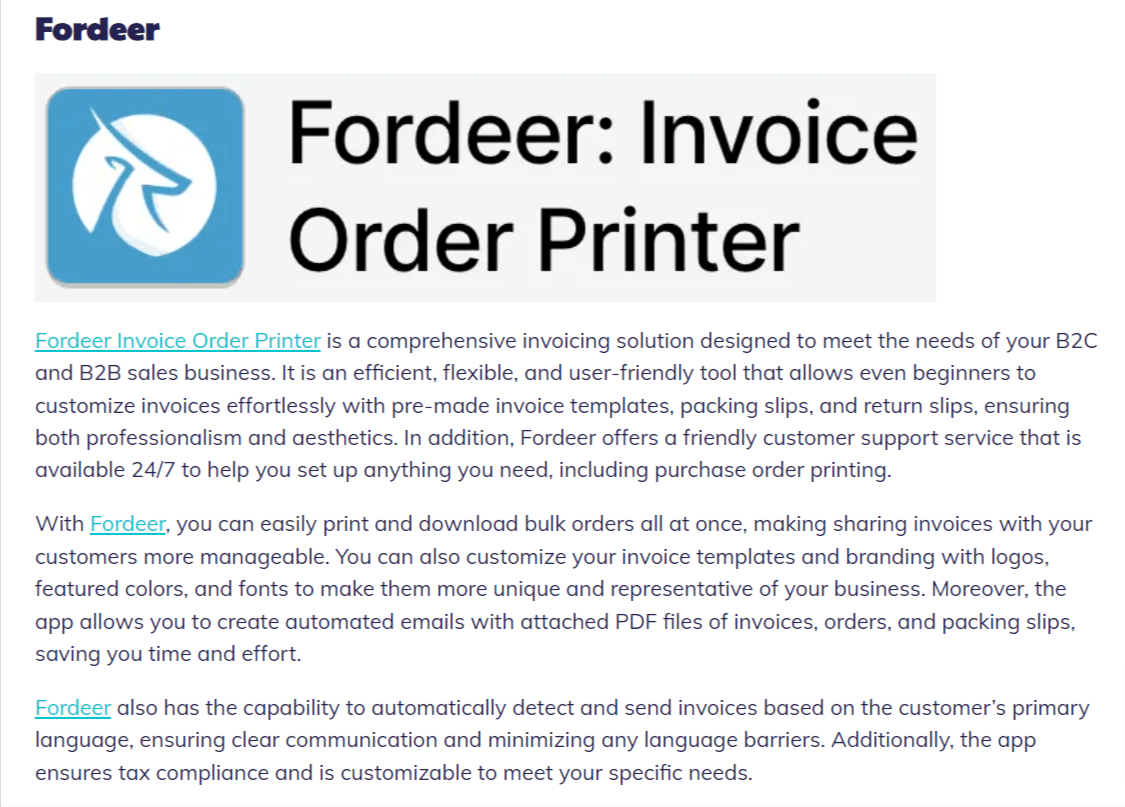 At Fordeer, we are committed to continually improving our product and adding new advanced features to make it even more efficient and user-friendly. We understand that the business landscape is constantly evolving, and we strive to stay ahead of the curve in order to provide our users with the best possible solutions.
All of the recognition of our product and service is a testament to our commitment to excellence, and we are grateful for the support and encouragement that we have received.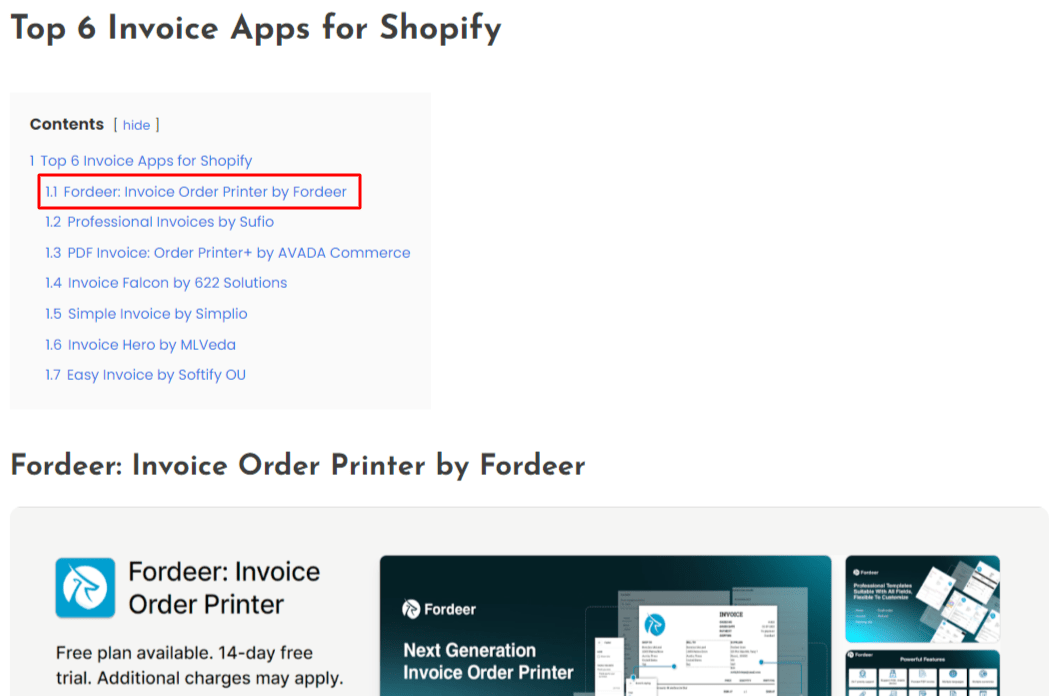 We understand that our success is not only due to our hard work but also to the support of our users. We are committed to providing excellent customer service and support and are always available to answer any questions or concerns our users may have. We take pride in our app and are dedicated to ensuring that our customers have the best possible experience when using Fordeer: Invoice Order Printer.
Being mentioned in the article Best Shopify Invoicing Apps in 2023 of ThriveDesk, Fordeer is considered as one of top 7 best invoicing apps for Shopify.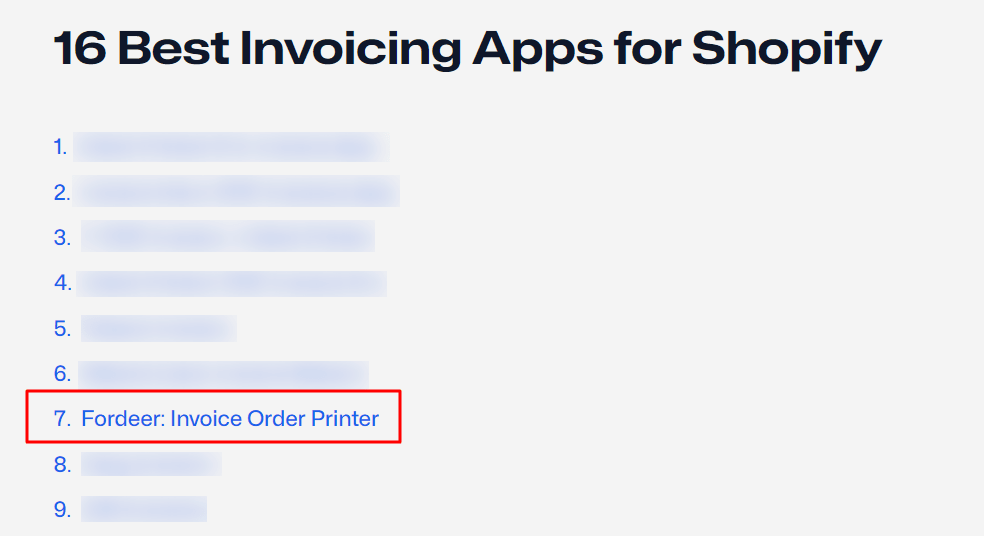 In keeping with Ryviu's article, we are thrilled to receive such positive compliments:
The Fordeer: Invoice Order Printer app will be one of online sellers' most useful invoicing solutions to increase their sales.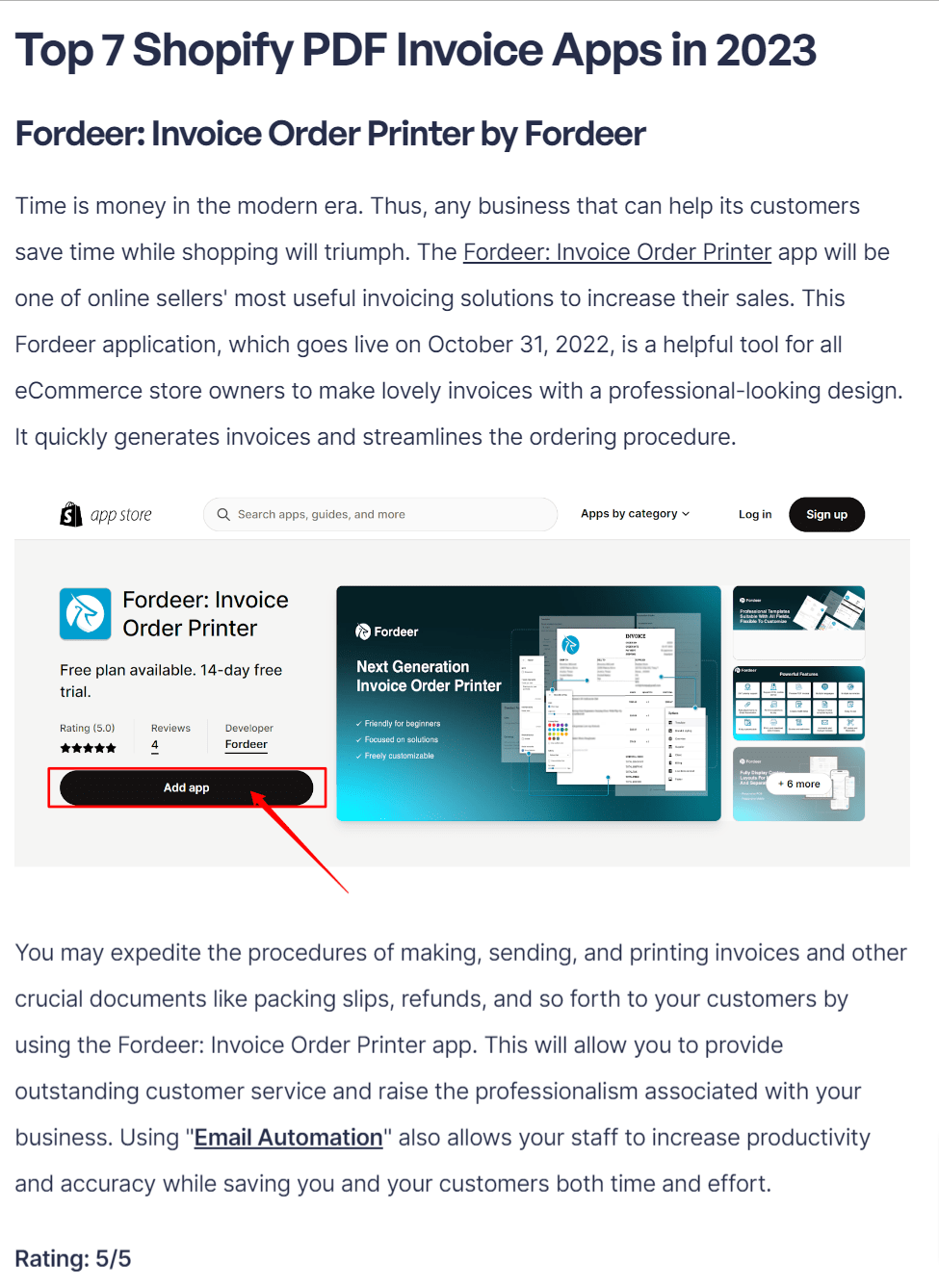 Fordeer would like to express our deepest gratitude for the recognition that our application has received. We will continue to work hard to improve our service and provide our customers the best possible invoicing solution.
You can read more of those articles, which have been written honestly with all kind words about Fordeer without any commission and reviews are never sponsored:
Top 25 Shopify Apps To Boost BFCM Sales 2023
Shopify Purchase Orders: How to Keep Your Inventory Levels In-Check
Shopify Invoice Generator - All You Need To Know
Best Shopify Invoicing Apps in 2023
Best Shopify Apps in 2023: Create a Better eCommerce Store
Maximize Your Shopify Sales - Tips For Using PDF Invoice App For Your Store
Shopify PDF Invoice App: Get Paid Faster and Smarter
Best 2023 Shopify PDF Invoice Apps
If you are here and want to give us a try but still save money at the same time, look no further than our exclusive promo code offer! By using this code at checkout, you can enjoy incredible discounts on a wide range of advanced features. Unlock your discount today with PROMO CODE: FIOP30! Don't miss out on this exclusive offer - click to claim now!
Conclusion
Finally, yet importantly, Fordeer: Invoice Order Printer should be a must-have invoice generator for any Shopify store owner looking to streamline their order management process. Its user-friendly interface, flexibility, and customization options make it one of the best free invoice generators on the Shopify app store. With this app, you can automate the creation of professional-looking invoices, save time, and reduce errors in your order management process. Give it a try today and see how Fordeer: Invoice Order Printer can benefit your business!
If you need any assistance, do not hesitate to contact Fordeer Support Team. We are always willing to help you whenever you want.
---
👉
Fordeer
, which is a software agency founded in October 2022, is so honored to strive with the mission of producing support tools for businesses all over the world. "The great tools for the best businesses". Our highly qualified programming engineers, with all their passion, are always ready to dedicate themselves to creating the most useful apps for your business and Shopify online store. Keep following our blog to get more helpful business knowledge and top trends daily.
💡
Fordeer: Invoice Order Printer
is a free invoice generator on Shopify. There are various fabulous templates available for invoices, orders, refunds, and packing slips. You can customize all these templates and print out the documents in bulk simply. The best thing is a reasonable pricing plan and multiple amazing features! Be faster, wiser, and more effective for your brand preferences with Fordeer.