The Best Shopify Apps for Inventory Management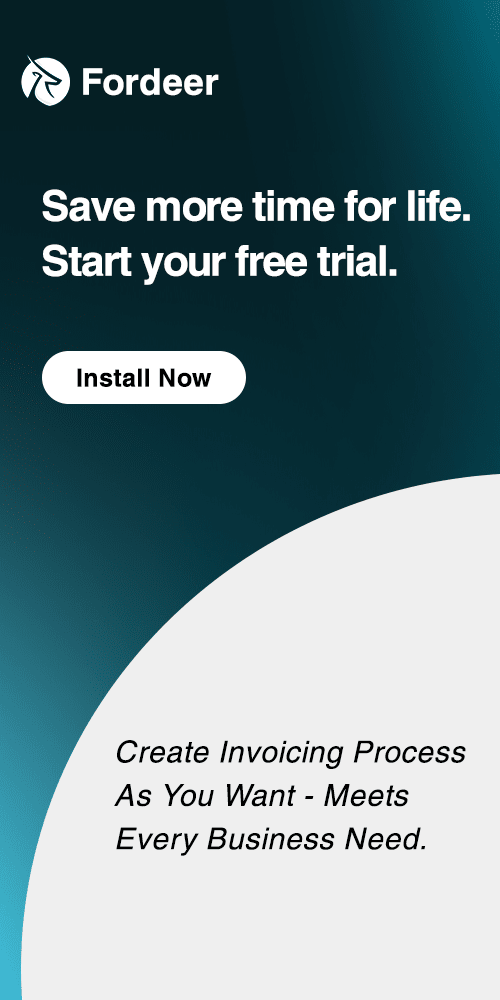 If you're running an e-commerce business, you know that inventory management is a critical component of your operations. You need to make sure you have the right products in stock at the right time so you can fulfill customer orders quickly and efficiently.
Shopify is a popular e-commerce platform that offers a wide range of tools and apps to help you manage your inventory. In this article, Fordeer will explore some of the best Shopify apps for inventory management.
Why inventory management is critical in an e-commerce business
Inventory management is crucial for the success of an e-commerce business. It ensures that you have enough stock to meet customer demand, saves you money by reducing costs associated with overstocking and stockouts, allows for accurate forecasting, improves efficiency, and helps you make better business decisions. With effective inventory management, you can optimize your operations, reduce errors, and ultimately improve your bottom line.
Meeting customer demand: Customers expect fast and efficient delivery of their purchases. Effective inventory management ensures that you have enough stock to meet customer demand and avoid stockouts. Stockouts can lead to lost sales, unhappy customers, and damage to your reputation.
Cost savings: Efficient inventory management can help you save money by reducing stockouts and overstocking. Overstocking ties up cash and leads to increased holding costs, while stockouts can lead to expedited shipping costs, lost sales, and unhappy customers. By optimizing your inventory levels, you can reduce these costs and improve your profitability.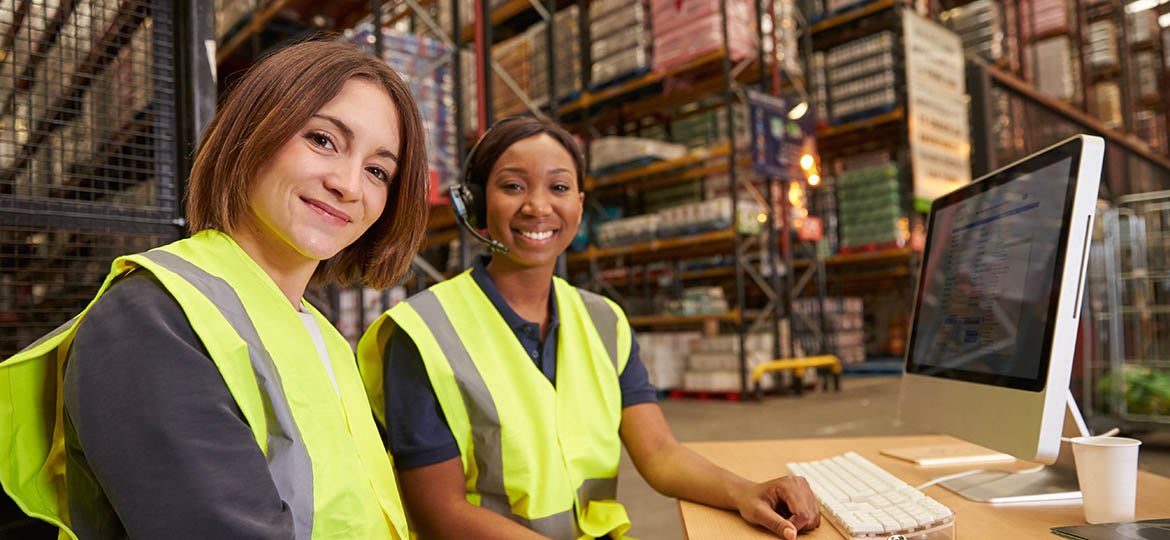 Accurate forecasting: By tracking your inventory levels and sales data, you can accurately forecast future demand and adjust your inventory levels accordingly. This can help you avoid overstocking or understocking and make informed decisions about purchasing and production.
Improved efficiency: Efficient inventory management can help you streamline your operations and reduce errors. By automating processes like stock tracking and order fulfillment, you can save time and reduce the risk of mistakes.
Better decision-making: Inventory management software can provide you with valuable insights into your business, such as which products are selling well and which ones are not. This information can help you make informed decisions about which products to stock, which sales channels to focus on, and which marketing strategies to use.
The best Shopify apps for inventory management
Low Stock Alert & Forecasting by merchbees
Rating 5.0/5.0
This app provides a quick and effective solution to track low-stock products and replenish them. Merchbees notifies you and your vendor when the inventory of products is below a chosen threshold. This way, you can restock the products before they are out of stock. You can also set the maximum stock level (order up to the level), and Merchbees calculates the reorder quantity automatically. With the forecasting module, thresholds are calculated based on the sales velocity of each product and updated daily.
Key features
Create unlimited instant and scheduled alerts, and get email/slack notifications
Set maximum stock level (order up to level), auto-calculate reorder inventory
Set dynamic thresholds based on sales forecasting and stock cover days
Use multiple filters; location, collection, vendor, tag, product, or SKU
Sales, forecast, and inventory reports with export functionality
Horse Inventory Management by Cyber Office Industries
Rating 5.0/5.0
Introducing Horse, the ultimate inventory management app built exclusively for Shopify store owners by a Shopify store owner. Simplify complex e-commerce operations, automate purchase orders, and optimize inventory levels. Gain valuable insights for accurate accounting and enjoy personalized support. Benefit from personalized support via phone or email, and our help site. Experience the difference a tailored inventory solution makes – try Horse today and watch your e-commerce business thrive!

Key features
Built exclusively for Shopify store owners, by a Shopify store owner
Sync inventory quantities between multiple Shopify Shops
Put purchase orders on auto-pilot with smart recommendations
Put purchase orders on auto-pilot with smart recommendations
Gives history inventory valuations which is perfect for your accounting needs.
Horse tells you when to buy more inventory and when to discount existing stock.
Realtime Stock Sync & Bundling by Trunk
Rating 4.9/5.0
Never oversell again, and let Trunk give you an extra helping hand with your inventory, giving you back the bandwidth to grow and sell on even more places. Connect all your sales channels with Shopify, including other Shopify shops, Squarespace, Shopify, Etsy, Faire, eBay, Amazon, QuickBooks Online, WooCommerce, and more. Not selling elsewhere? Trunk can also help keep your bundles and duplicate SKUs synced within the same Shopify store.
Key features
Automatically keeps stock levels synced in real-time between matching SKUs
Powerful bundling and kitting to track components and materials
Low stock level alerts to let you know when to replenish your inventory
Simple and beautiful interface that puts everything at your fingertips
Get set up in minutes even with thousands of SKUs
Bundles.app ‑ Inventory Sync by Gazebo
Rating 4.9/5.0
Boost sales and increase your average order value by selling bundle products in your store! Offer multipacks, curated sets, tiered pricing, and more. Bundles.app provides an adaptable and intuitive bundling tool – your fast, flexible pathway to more sales. Easily create multipacks, fixed sets or "mix and match" bundles that enable your customers to select options such as size or color. Inventory automatically syncs quickly, so you're always on top of stock levels. Great support and was easy to set up.

Key features
Easily create bundles, multipacks, tiered pricing, curated sets, and more.
Allow customers to build their own bundles, picking variants they love.
Automatically syncs inventory very quickly, so you can sell with confidence.
No discount codes were used - Discount codes can still be used at checkout.
Easy installation: no coding and no changes to your template.
Reports: Inventory & Sales by Assisty
Rating 4.9/5.0
Introducing Reports: Inventory & Sales - a business analytics app to help you manage your inventory effectively. With inventory tracking, inventory optimization, managing inventory, inventory reports, inventory forecasting, product replenishment, inventory to Google Sheet, inventory levels, stock on-hand, inventory value, sales reports, inventory history, and inventory movement features, you'll have complete control over your inventory management process.

Key features
Inventory report/inventory forecasting/Inventory tracking/Inventory optimization
Get insights on sales performance, financial reports, and net profit report
Export Orders, inventory to google sheets, Export Inventory & Product Exports
Schedule automated reports for regular, accurate insights
Create reports tailored to your needs with the powerful report builder
CedCommerce Etsy Integration by CedCommerce
Rating 4.8/5.0
With the CedCommerce Etsy Integration app, you can perform actions on your products in bulk, like editing and listing them on Etsy. You can even create shipping templates and templates for inventory and price management right within the app, along with managing your shop sections, and production partners. Get notified of any errors related to product uploading, syncing, inventory failures, and order fetching. Now you can also manage the tax rates that you want to impose for different locations.
Key features
Manage your product categories, attributes, and shipping in bulk with Profiling.
Automatic and regular syncing of inventory, price, etc., from Shopify to Etsy.
Experience personalized order management. Ship orders with or without tracking.
Create pre-existing Etsy products on Shopify or link to older, unlinked products.
Choose your desired inventory location to fulfill orders if you have multiple.
Conclusion
In conclusion, managing your inventory is crucial to the success of your e-commerce business. Fortunately, Shopify offers a wide range of apps to help you manage your inventory more efficiently. Whether you want to track your inventory levels, manage your stock movements, or fulfill customer orders quickly and efficiently, there's an app out there that can help you do it. By using these apps, you can streamline your inventory management processes, reduce errors, and ultimately improve your bottom line. Try out these best Shopify apps for inventory management and take your e-commerce business to the next level.
---
👉 Fordeer, which is a start-up software agency in 2022, is so honored to be founded with the mission of producing support tools for businesses all over the world. "The great tools for the best businesses". Our highly qualified programming engineers, with all their passion, are always ready to dedicate themselves to creating the most useful apps for your business and Shopify online store. Keep following our blog to get more helpful business knowledge and top trends daily.
💡
Fordeer: Invoice Order Printer
is a PDF Invoice app on Shopify. There are multiple beautiful templates available for invoices, orders, refunds, and packing slips. You can edit all these templates and print out the document simply. The best thing is a reasonable pricing plan and various amazing features! Be faster, cheaper, and more effective for your brand preferences with Fordeer.