The Best Dropshipping Suppliers For Your Business In 2022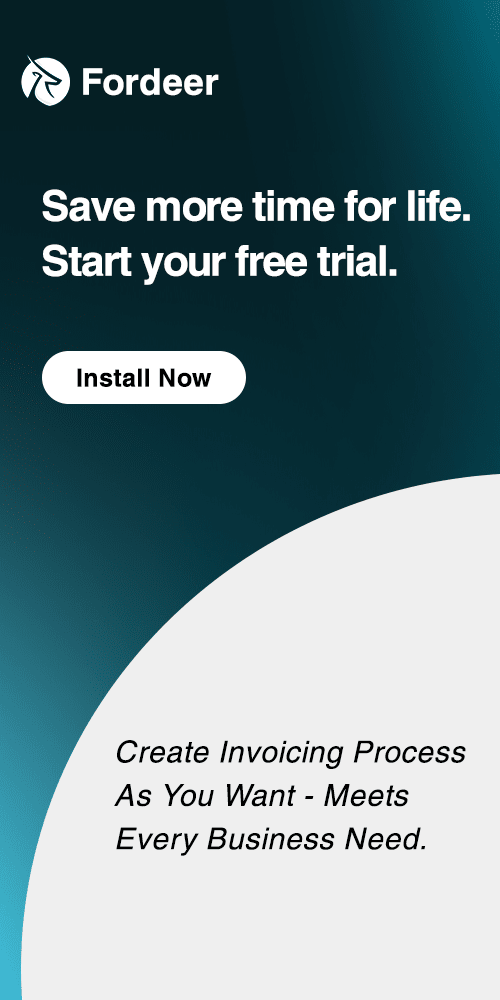 Until you use the dropshipping approach, opening an eCommerce shop has never been simple. Using the dropshipping business model, a retailer may run an online store without worrying about managing inventory, shipping, or fulfillment. The majority of chores related with running eCommerce sites that cause headaches are eliminated when the product is shipped straight from the producer to the customers.
With a dropshipping business, you can effortlessly sell goods online to customers all over the world without having to manage inventory or shipping. In this company model, the provider does the bulk of the work on your behalf. The provider determines the product category, quality, shipment date, and post-purchase support. How crucial it is to deal with trustworthy suppliers.
The most well-known marketplace, with millions of items and dropshipping providers, must be AliExpress. In order to address the expanding demands of dropshippers and provide them additional options, an increasing number of top-notch platforms and apps are flooding the market.
Which dropshipping suppliers, platforms, and applications stand out among all the others? Let's with Fordeer learn about the top-notch and promising dropshipping suppliers, platforms, and apps in the below article.
AliExpress - Best for finding cheap products to sell
A list of dropshipping providers would be incomplete without including the well-known AliExpress. There are a million various things available on this internet store. Products ranging from tech to home decoration to even DIY supplies may be found at incredibly low costs. This may be the reason why so many drop shippers choose AliExpress as their top marketplace.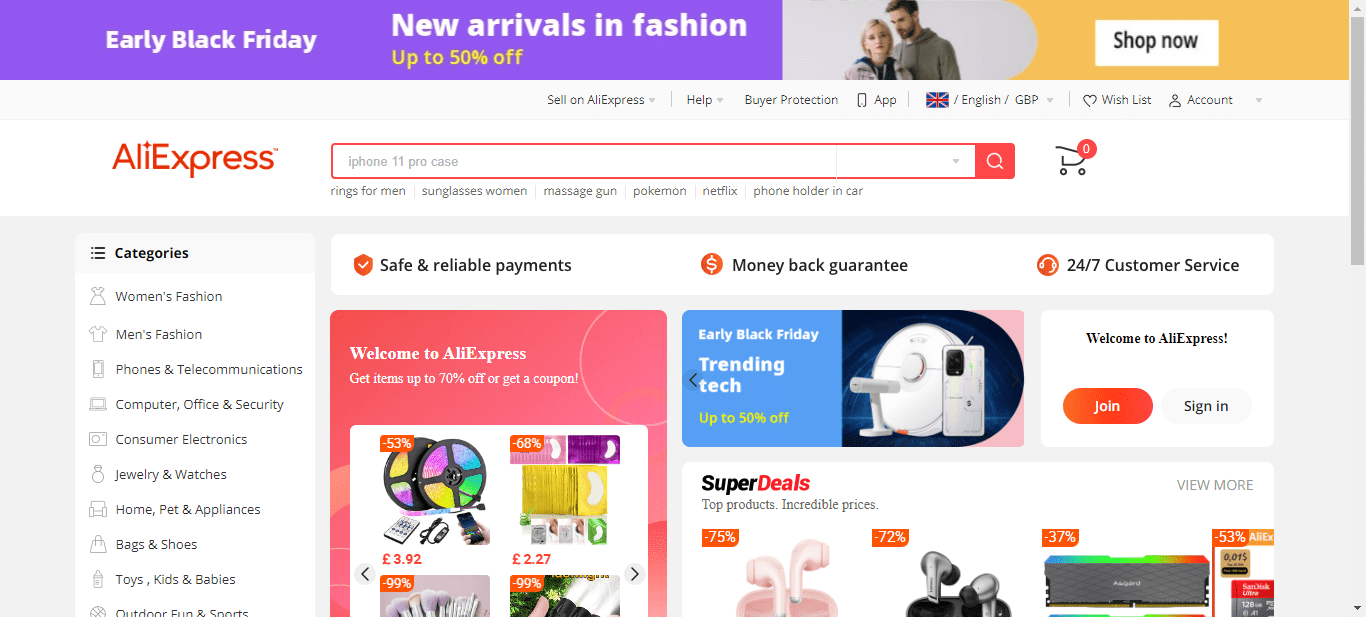 AliExpress allows you to order single quantities of things to display on your website, unlike Alibaba. Moreover, you are not required to speak with any suppliers. Simply place the purchase online and have it delivered right to your customer's door. Additionally, as AliExpress handles shipping tracking and notification management on your behalf, you are not required to do so.
SourcinBox - Dropshipping agent
SourcinBox is a dropshipping agent business that specializes in dropshipping fulfillment services, neither a supplier or a database of providers. It is an all-in-one platform that enables dropshippers to find goods directly from producers or suppliers at lower costs, to inspect the goods' quality, to pack and dispatch the goods to clients quickly.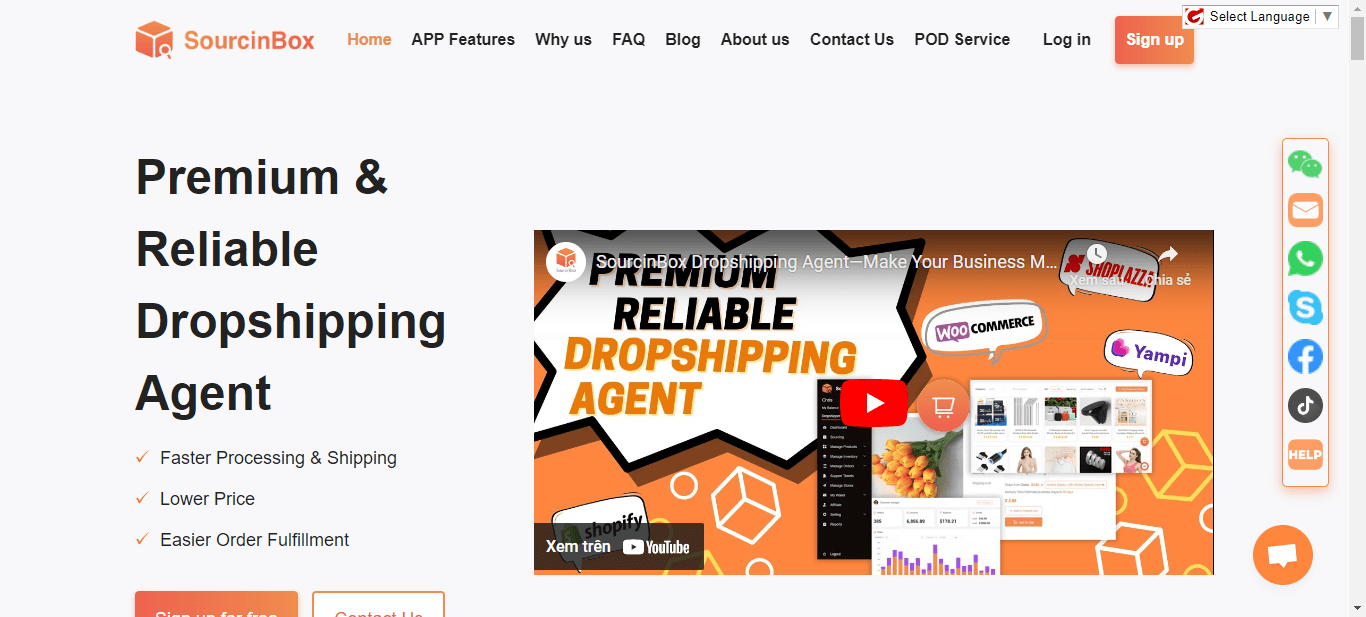 It is a Shopify app that also integrates with Woocommerce, SHOPLAZZA, and Shopify. You may import goods into your store from SourcinBox or AliExpress. And SourcinBox will automatically sync your shop orders. Orders from other retailers (like Amazon and eBay) may also be imported using datasheets like CSV or Excel.
FondMart - Clothing wholesale & dropshipping platform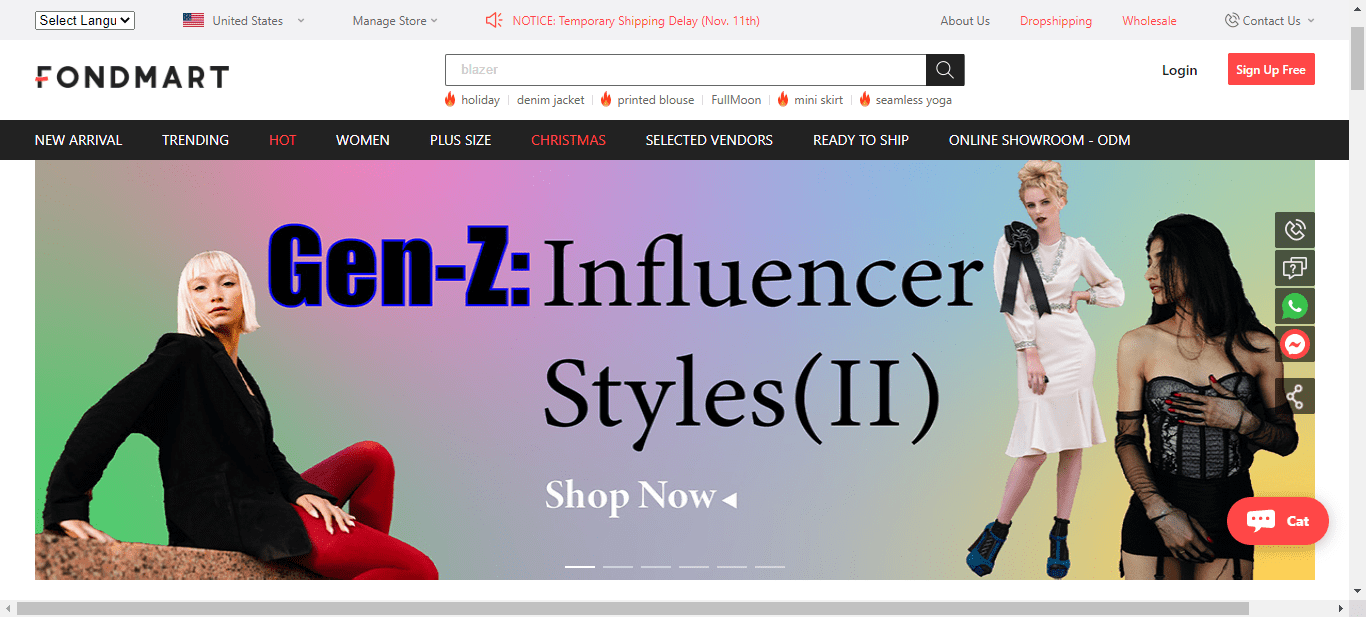 When it comes to Chinese apparel suppliers for dropshipping, FondMart stands out from the competition since it offers a wide range of women's clothing items. You may source any style of apparel you choose from one platform thanks to the site's inclusion of popular women's clothing items on the international market. Additionally, it offers dropshipping and wholesale fulfillment services in one place for online apparel sellers. With its automated program, you can quickly synchronize your store orders between your Shopify and WooCommerce businesses.
Doba - Best for sourcing and tracking products
Doba offers a complete platform that enables you to find dependable suppliers, place orders, track deliveries, and manage inventories. This US-based corporation essentially takes care of all important aspects of your dropshipping operation, from ordering items to monitoring their delivery.
Whether you are an established drop shipper or are just getting started, the platform works fantastically for all of them. Doba is one of the finest dropshipping providers on this list since it interacts with the majority of eCommerce platforms and marketplaces without any issues.
SaleHoo - Best for accessing the largest directory of suppliers
SaleHoo is a database of manufacturers and wholesalers for dropshipping on eBay and Amazon. Millions of items that come from tens of thousands of verified vendors are available for search. You may import popular AliExpress goods to your store using SaleHoo's Shopify connection. You may use this effective tool to not only identify suppliers but also to get their e-commerce training manuals.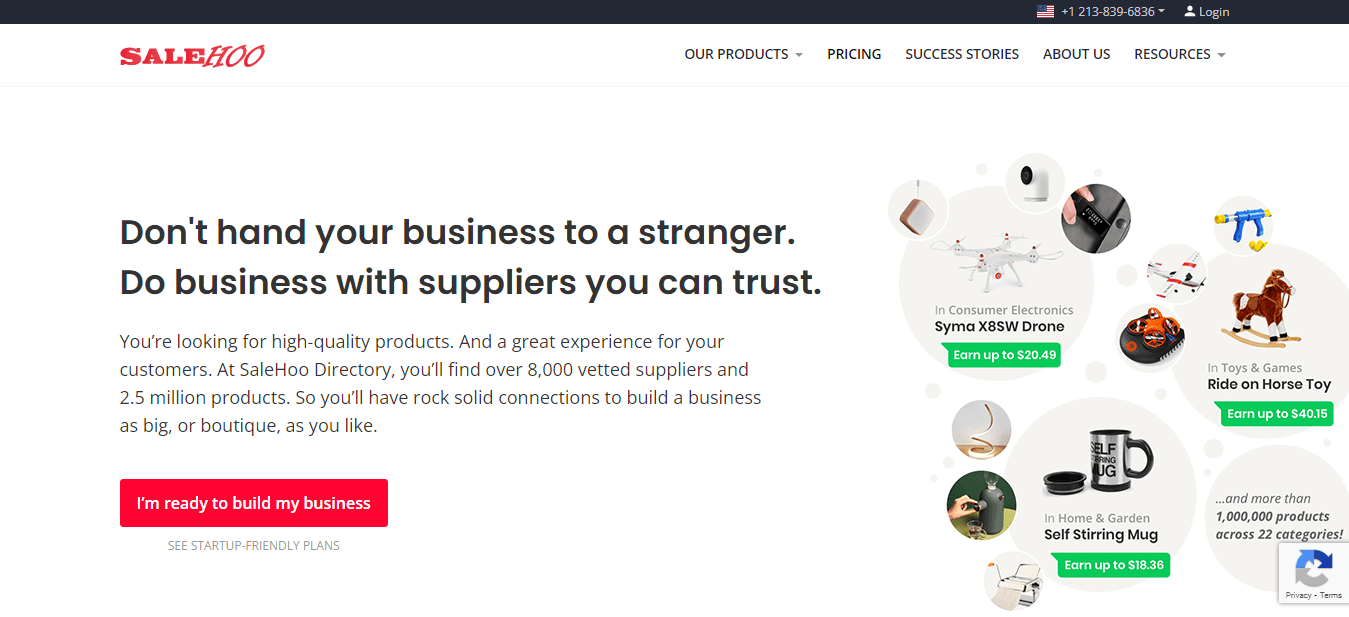 SaleHoo sets itself apart from the majority of its competitors by essentially providing the largest directory to locate worldwide buyers and suppliers of different items. The helpful "Market Research Labs" that SaleHoo has available helps locate profitable, in-demand goods to offer.
Once located, you may utilize SalesHoo's directory to locate trustworthy, affordable suppliers that have an inventory of the goods you want to advertise on your website. To identify the suppliers you think are ideal for your dropshipping business, all you have to do is get in touch with them personally and work out the specifics.
Wholesale2B - All-In-One dropshipping marketplace
A wonderful location to locate and connect with over 100 drop shippers that provide more than a million various kinds of items is Wholesale2B. There are some suppliers in China, but the majority of them are from the United States. Since Wholsale2B only shows items from suppliers after properly screening them, you don't need to get in touch with them directly.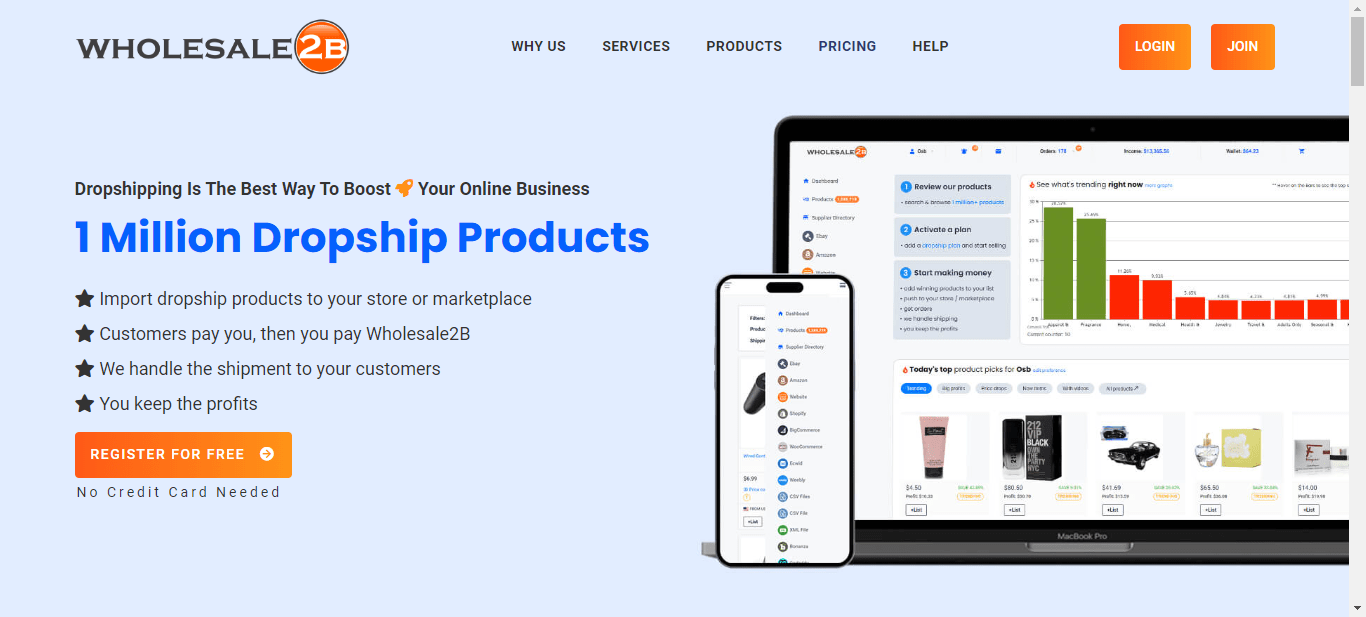 Additionally, you receive comprehensive information about the products offered and have the option to compare their costs to those of similar items on well-known e-commerce platforms like eBay and Amazon. Additionally, you receive special reseller data on things like supplier regulations, delivery location, UPC, eBay image conformity, and how long it takes to acquire tracking codes, among other things.
Worldwide Brands - The large directory of global wholesalers
As its name implies, Worldwide Brands gives you access to a sizable selection of high-quality wholesale goods that have been obtained from some of the world's greatest vendors. Before include wholesalers as authorized dropshipping providers in its directory, Worldwide Brands extensively investigates them.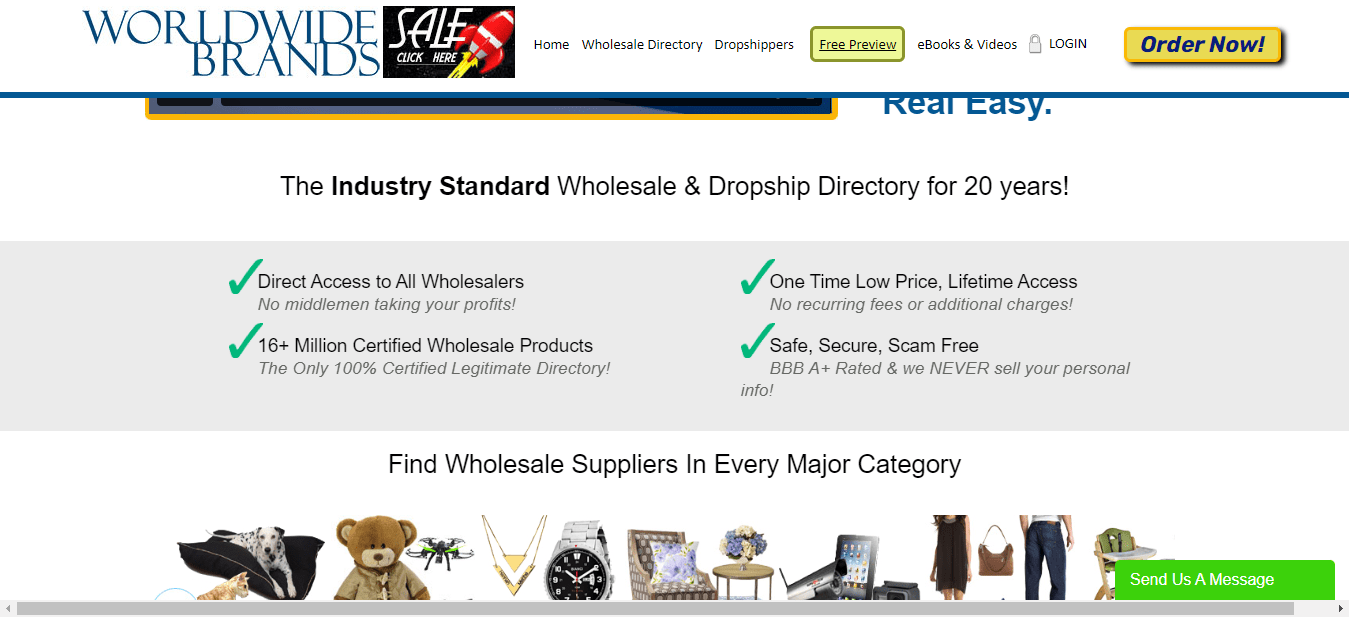 With the help of the platform, you have direct access to the best product distributors in the entire world. You are only needed to pay a wholesale price for the things you purchase, so there are no ongoing fees or levies. When contacting a supplier through Worldwide Brands, you keep 100% of your revenues.
Conclusion
A challenging aspect of dropshipping is selecting the finest suppliers. Though there are a lot of dropshipping vendors, you can always find one that works for you. A free dropshipping agent enables novices in drop shipping to establish a business with little risk if they don't want to haggle with several suppliers or pay for various plans.
Regardless of how straightforward the dropshipping business strategy is, it has always been difficult to locate suppliers for dropshipping websites. Your firm will grow exponentially if you choose the proper suppliers, but it will suffer if you choose the wrong ones. Therefore, it's crucial to research dropshipping providers thoroughly.
---
👉 Fordeer, which is a start-up software agency in 2022, is so honored to be founded with the mission of producing support tools for businesses all over the world. "The great assistance tools for the best businesses". Our highly qualified programming engineers, with all their passion, are always ready to dedicate themselves to creating the most useful apps for your business and Shopify online store.
📌 Entrepreneurs need to focus on customer service and maintaining a credible brand image if they want to achieve long-term and sustainable success, regardless of the business model they pursue. Therefore, finding and selecting the appropriate business support tools is extremely crucial. That's why we have launched an app in order to help you swiftly and conveniently resolve any invoice-related issues at a reasonable price. Let's experience it with our
Fordeer Invoice Order Printer
.