Take advantage of PDF invoices to increase the repurchase rate
When completing an online purchase, a PDF invoice is becoming standard practice, so all online stores should provide one. If you're here, you most likely have a Shopify-powered online store. When something happens to an order, your store should send a PDF invoice to customers along with the confirmation or announcement email.
Following in the footsteps of others is unlikely to be a great choice. On the other hand, following everyone else in good practice is not a bad thing. Your customers now expect to receive not simply a standard PDF invoice but also one that is professional and branded. You must always be considering innovative methods if you want to have a strong relationship with your customers.
Fordeer PDF invoices can be automatically generated and sent for every specific order event placed in your business with no effort. There are numerous options for creating email automation with a PDF invoice attachment with Fordeer PDF Invoice. In this post, we will discuss the benefits of PDF invoices and why you should include them in your billing process.
Why you must send a PDF invoice along with every purchase?
Every customer who orders from your online business should receive a PDF invoice. The PDF invoice provides critical order information, such as the products ordered and payment details.
There are several compelling reasons why you should send a PDF invoice with every order placed through your Shopify store.
It is simple to create PDF invoices on Shopify
Shopify makes it relatively simple to launch an online store. Many people maintain and configure their Shopify-powered web store on their own. If you want to add a special feature to your online store, you have a lot of alternatives.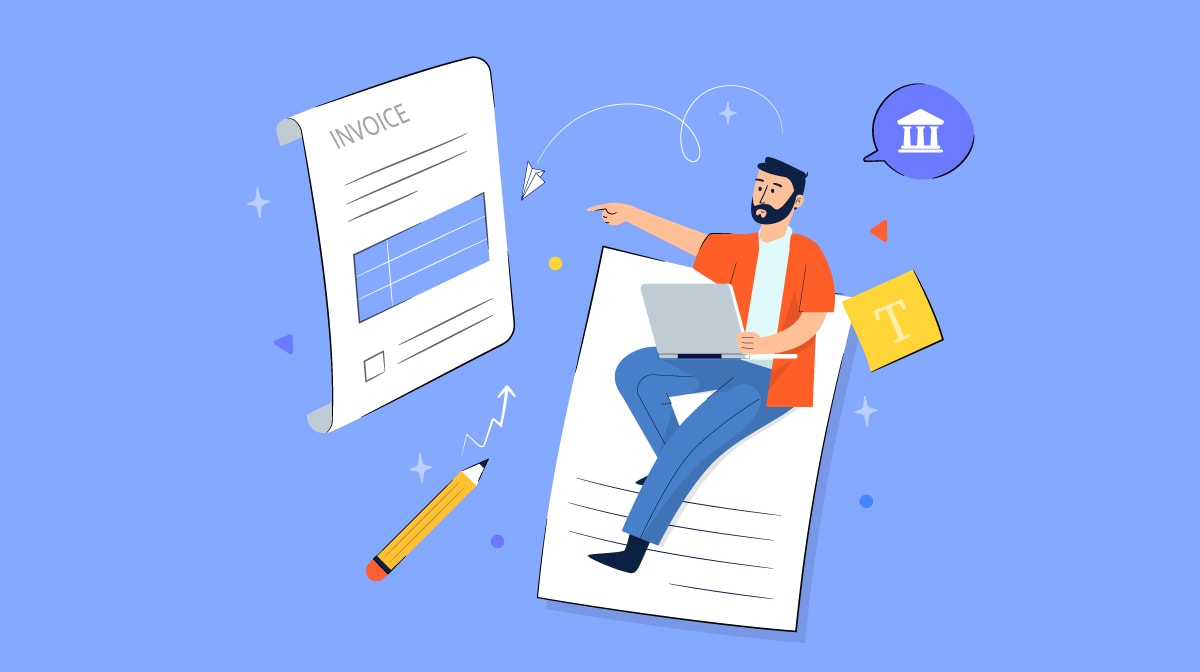 Setting up a PDF invoice plugin for your Shopify store is one of the simplest configuration tasks. Fordeer: Invoice Order Printer is one of the top-rated Shopify PDF invoice plugins. The plugin's settings are also quite simple to configure.
Using this plugin will also allow you to generate PDF invoices for any orders placed through your store.
PDF invoices showcase your professionalism
When a customer purchases something from your online store, you provide them with a real invoice. You can also email them a PDF copy of the invoice. It also has a variety of values. To begin with, the PDF invoice demonstrates to your consumers how professional you are.
When customers submit orders on your website and receive the Fordeer PDF invoice, they will assume you are very professional. Consumers like to trust experienced store owners, so this will assist you in the long run. Developing trust with your customers takes time and effort.
Competitors are already using a Shopify PDF invoice app
At present, the globe is intensely competitive. The world's modern infrastructure and the accessibility of services and goods simplify everything for everyone. Although forming a business is straightforward, there is fierce rivalry in all industries.
Online stores are a popular alternative these days, and they are simple to start up. It's probable that your competitors are already utilizing a Shopify PDF invoice plugin on their store to generate PDF invoices for each order as well as send emails automatically with PDF invoices. As a result, they will be able to better utilize their professionalism with their customers.
Even if your competitors aren't using one, you should think about adding a Shopify PDF invoice plugin to your store.
Customers may request a professional and branded PDF invoice
Customers can request a professional PDF invoice as proof of purchase. PDF invoices are also required for formal transactions and other critical situations.
If you do not provide a PDF invoice by default and your customer asks for one, it will be a terrible situation. It is vital to send a PDF invoice to avoid this problem. Manually generating PDF invoices is also not recommended because it is exceedingly error-prone.
PDF invoices contribute to building a strong brand
If you want to build a strong relationship with your customers, you should focus on developing your brand. Brands are vital for engaging personally with your customers.
A strong brand promotes a company's growth, serves as inspiration for new brands, and ensures greater profitability. Personalized Shopify PDF invoices are an excellent way to encourage customers to become brand ambassadors. Here is an article that will walk you through how to use a Fordeer PDF invoice to increase your business's repurchase rate.
Benefits of using Fordeer PDF invoices
Get paid faster and smarter
You can easily set up email automation with a PDF invoice attachment, which is triggered by specific events. In your emails, you are allowed to freely edit the content and subject. In a smart way, this advanced feature allows you to add the check-out link and facilitate your customers' ability to complete the payment process online easier.
Saving time and effort in the payment process gives you more chances to grow your business rapidly.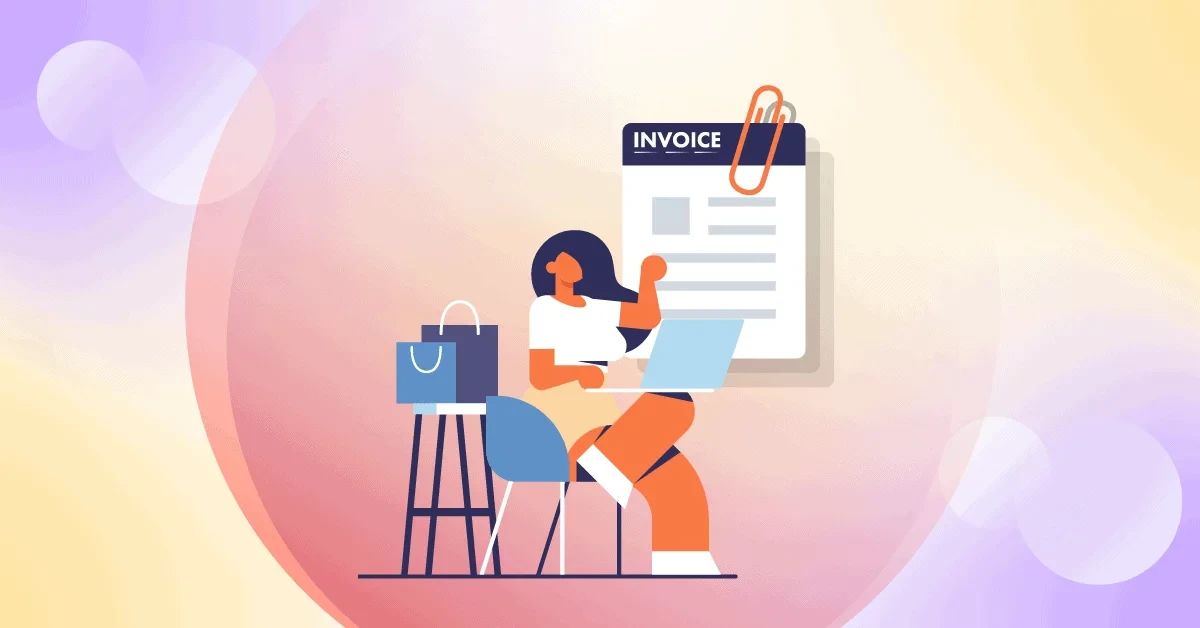 Increase worldwide sales
The Fordeer PDF Invoice app supports displaying multiple languages and currencies, which allows you to boost your multi-national sales. Besides, flexibly customizing helps you freely add and change information fields displayed on your billing documents, making them suitable for every sector and every culture. That will clear the way for enhancing customers' satisfaction with your professionalism.
Do branding and cost-savings all at once
With a huge gallery of dazzling pre-made invoice templates, the Fordeer: Invoice Order Printer enables you to promote and build a strong brand. You can make your own unique invoice templates by freely modifying logos, slogans, or thank-you messages without incurring any fees.
More than that, attaching PDF invoices to your emails sent to customers also demonstrates that your business considers sustainability extremely important.
Increase repurchase rate
Showcase your professionalism and thoroughness in every email and billing document to develop trust with your customers, and encourage them to come back and make another purchase from your online store.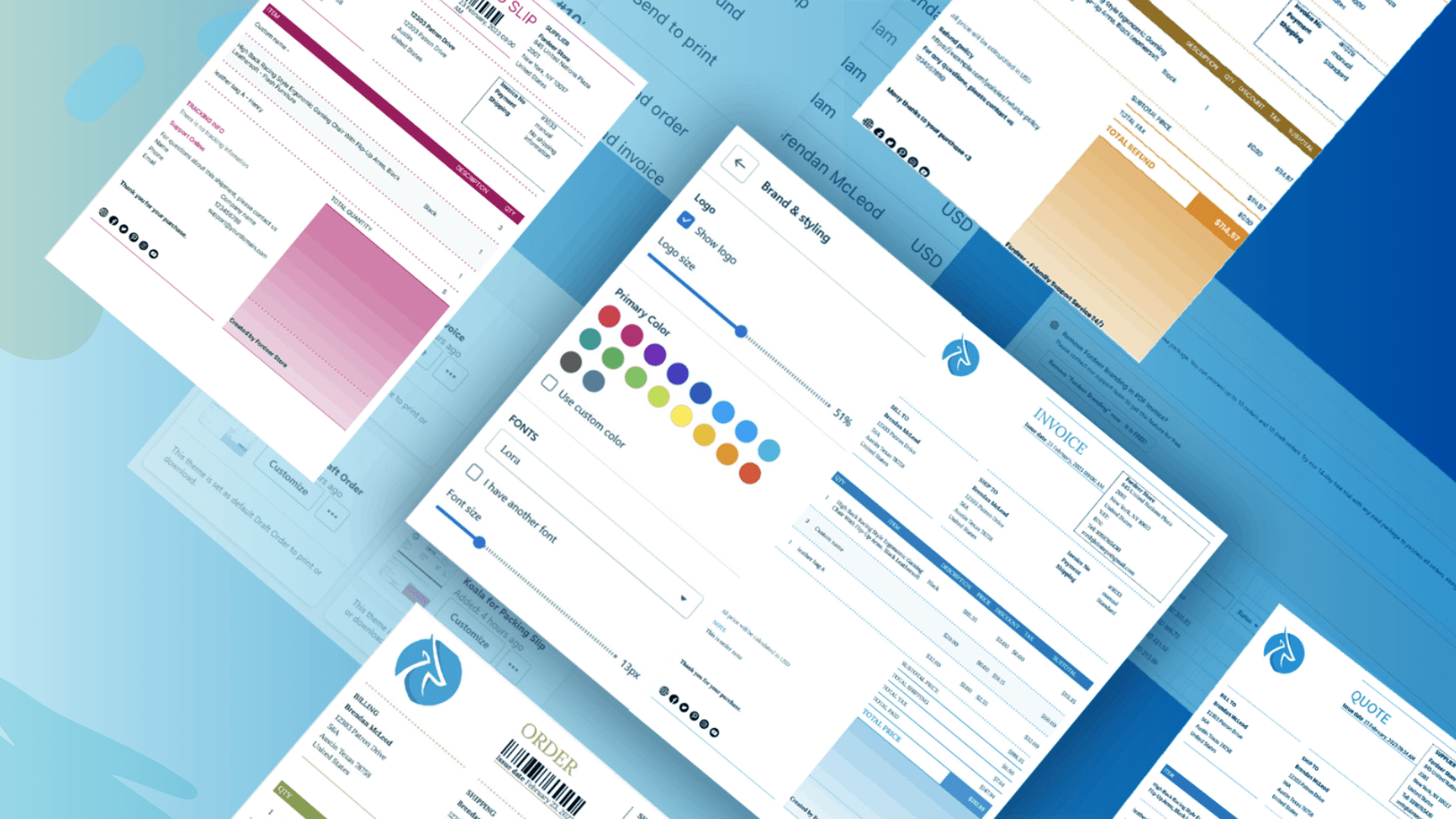 This will not only help you show that you value their support but also commit to providing outstanding customer service.
Last but not least, Fordeer has already publicly released a promo code, "FORDEER50".
Do not hesitate anymore; quickly save 50% off a Pro or Premium subscription right away and get full access to our powerful advanced features.
CTA: Give us a try with 50% off
Wrapping up
Shopify PDF invoices are critical and should not be overlooked under any circumstances. It is one of the most straightforward features to incorporate into your Shopify store.
You don't need to be a tech whiz to set up the Fordeer PDF invoice and packing slips app and take advantage of automatic PDF invoice generation. Learn how to customize the general settings of a PDF invoice for your store.
Fordeer hopes this article was helpful to you. If you require any additional information, let us know by contacting us via email address: support@fordeer.io.
---
👉 Fordeer, which is a start-up software agency in 2022, is so honored to be founded with the mission of producing support tools for businesses all over the world. "The great tools for the best businesses". Our highly qualified programming engineers, with all their passion, are always ready to dedicate themselves to creating the most useful apps for your business and Shopify online store. Keep following our blog to get more helpful business knowledge and top trends daily.
💡
Entrepreneurs need to focus on customer service and maintaining a credible brand image if they want to achieve long-term and sustainable success, regardless of the business model they pursue. Therefore, finding and selecting the appropriate business support tools is extremely crucial. That's why we have launched an app in order to help you swiftly and conveniently resolve any invoice-related issues at a reasonable price. Let's experience it with our
Fordeer Invoice Order Printer
.