Streamline work with paperless transactions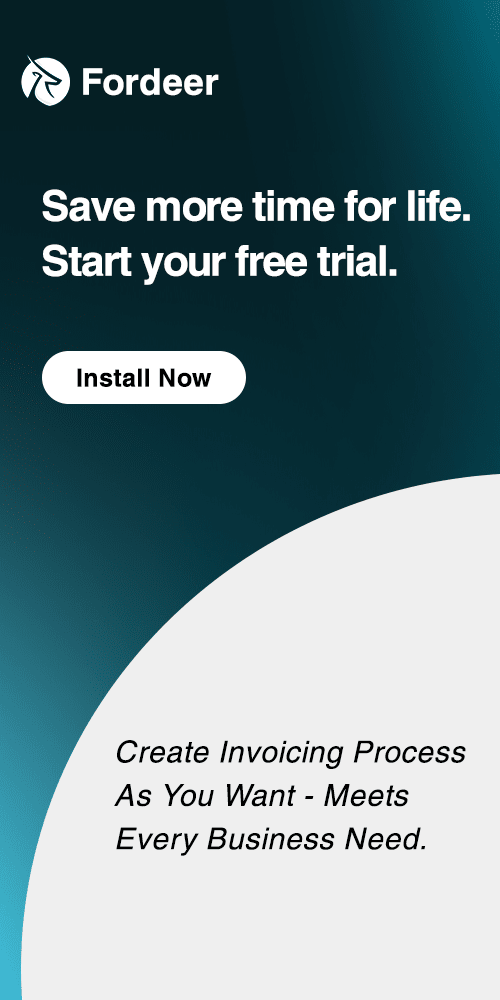 Although implementing a paperless system into daily operations can take time, the work is not without reward. Software for document management can reduce expenses, streamline time-consuming business procedures, and reduce the amount of paper that is used in offices.
Even the crucial contracts that some organizations require to be signed can be scanned with document imaging devices to speed up deals and agreements. Interdepartmental communications can be digitally transformed to ensure that they reach their destination at lightning speed.
As more industries implement their solutions, some may encounter one of the last steps before completely transitioning away from paper: the process of invoice automation.
Paperless transactions - The last green frontier
As more companies and enterprises conduct business with partners overseas, the need for faster transactions and communications is becoming increasingly important. An electronic workflow can help organizations remove the barriers imposed by long distances and conduct operations as if associates were in the next room, not halfway around the globe. Organizations can incorporate document management software into their existing systems to make the transition easier. Automated billing can help organizations track where invoices are sent and guarantee their immediate delivery.
The requirement of a signature on an important document is one of the last bastions of paper in the office. E-signatures are growing in popularity, as many companies recognize the importance of adding this capability to their paperless solutions. However, it can be easy for someone to derail the procedure and throw the paper into the mix. E-signatures make it easier for companies to track documents, reveal who signed them, when, and where, added the source, and reduce some of the liabilities a paper trail has. To successfully turn away from paper, all-encompassing adjustments in every aspect of business are needed to see the most benefits.
Streamline your work with paperless transactions
A paperless transaction exchanges information digitally rather than on paper, as the term suggests. In many respects, technology has been able to eliminate the necessity for printed paper in daily life. We can now interact, navigate, share, and complete tasks using our digital gadgets. The office is no different. Find out how switching to paperless transactions might improve your productivity and business operations.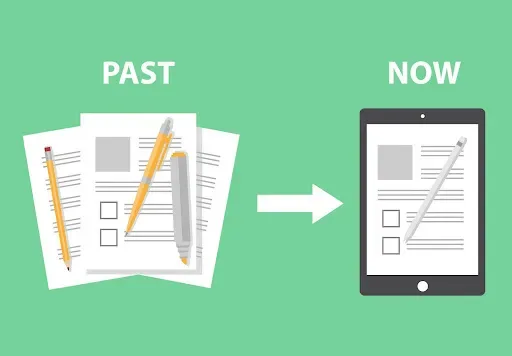 A few ways that paperless transactions might enhance your workspace and business are listed below:
Emailing: One of the first advancements in the digital workplace was "electronic mail." Emailing converts written correspondence from paper to a paperless exchange. Maintain an online discussion history archive that is searchable while talking with coworkers and customers quickly and effortlessly.
Electronic billing and payments: Send customers digital bills and statements to save on paper mailings and more effectively track down outstanding payments and secure your cash flow.
Digital storage: Cut down on the paper clutter with digital documents. You can archive, organize, and search for what you need — all in one, shared secure space.
Shared documents: Collaborate on documents with colleagues, track edits, offer suggestions, finalize materials, and keep a digital trail of progress.
E-signing: Safely and securely sign, send, and store documents online without worrying about printing, scanning, faxing, and filing.
Go paperless with Fordeer PDF Invoice app
When you've started small and focused your tech investment on the core business, it's easy to overlook how digitizing your billing process can make the whole company more agile. But this isn't just about saving time. Digital processes can simplify accounting and help monitor costs, which demonstrates to investors and customers that you're being strategic and efficient at every level.
Unlock productivity with powerful email automation with PDF invoice attachments
Do you want to streamline your processes more? Look into automated email systems. With this advanced feature, you can easily set up email automation that is triggered by specific events. Following the set of available events, such as when an order is created, refunded, paid for, and fulfilled, every step in the billing payment process will be solved automatically. Especially, you also can add your check-out link so that your customers can pay for their purchases online directly.
This system helps you manage the payment procedure to get paid faster and easier, as well as make sure of your customer's experience.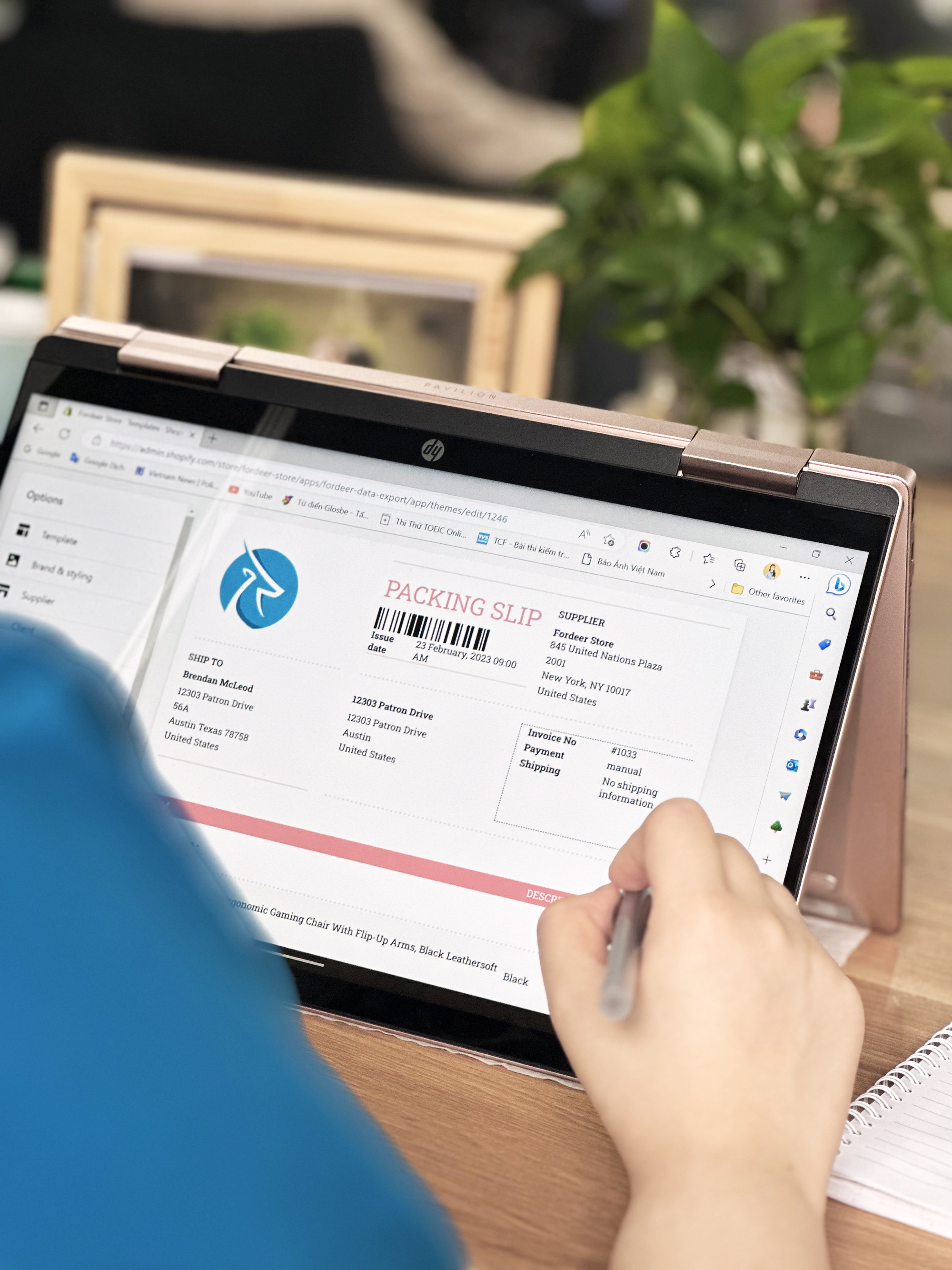 Be created and developed as a professional alternative to the Shopify Order Printer, Fordeer: Invoice Order Printer guarantees that our users will not be disappointed with the opportunity to encounter outstanding features with the 5 signature Fs:
✅Flexible: personalize your unique invoice templates with just a few clicks;
✅Fruitful: print and download in bulk orders at once, easy to set email automation which helps you get a productive billing process
✅Friendly: be compatible with Shopify Admin API, easy to work anytime and anywhere;
✅Fabulous: access Fordeer's huge gallery with multiple dazzling pre-made templates;
✅FREE: use for free forever with a maximum of 50 orders or 50 draft orders per month; or a 14-day FREE trial for Professional and Premium subscriptions.
Last but not least, Fordeer has already publicly released a promo code, "FORDEER50".
Do not hesitate anymore; quickly save 50% off a Pro or Premium subscription right away and get full access to our advanced features.
All Shopify partners and merchants are welcome to check out Fordeer and provide feedback. We would deeply appreciate your comments on how to improve the app and make it even more useful for the Shopify community.
---
👉 Fordeer, which is a start-up software agency in 2022, is so honored to be founded with the mission of producing support tools for businesses all over the world. "The great tools for the best businesses". Our highly qualified programming engineers, with all their passion, are always ready to dedicate themselves to creating the most useful apps for your business and Shopify online store. Keep following our blog to get more helpful business knowledge and top trends daily.
💡
Entrepreneurs need to focus on customer service and maintaining a credible brand image if they want to achieve long-term and sustainable success, regardless of the business model they pursue. Therefore, finding and selecting the appropriate business support tools is extremely crucial. That's why we have launched an app in order to help you swiftly and conveniently resolve any invoice-related issues at a reasonable price. Let's experience it with our
Fordeer Invoice Order Printer
.