Steps for Shopify beginners to build a brand identity
The mix of visual and literary decisions made by a firm to convey its personality is known as brand identity. It is your brand's public face. Your brand's voice and tone are equally as important as the visual brand components you've chosen, such your color scheme. Your brand identity will express and make references to your brand values and mission if it is correctly designed. Even if your target audience only sees a tiny portion of your brand image, having a strong brand identity will help you establish one.
Let Fordeer help you list the steps for Shopify beginners to build the brand identity.
A note on brand accessibility
It is entirely up to you to create a brand identity that attracts more customers to your business. If you want your Shopify store to stand out, you must have a distinctive brand identity. Because a brand identity conveys who you are to the outside world, defines who you are, and leads to stronger long-term consumer connections.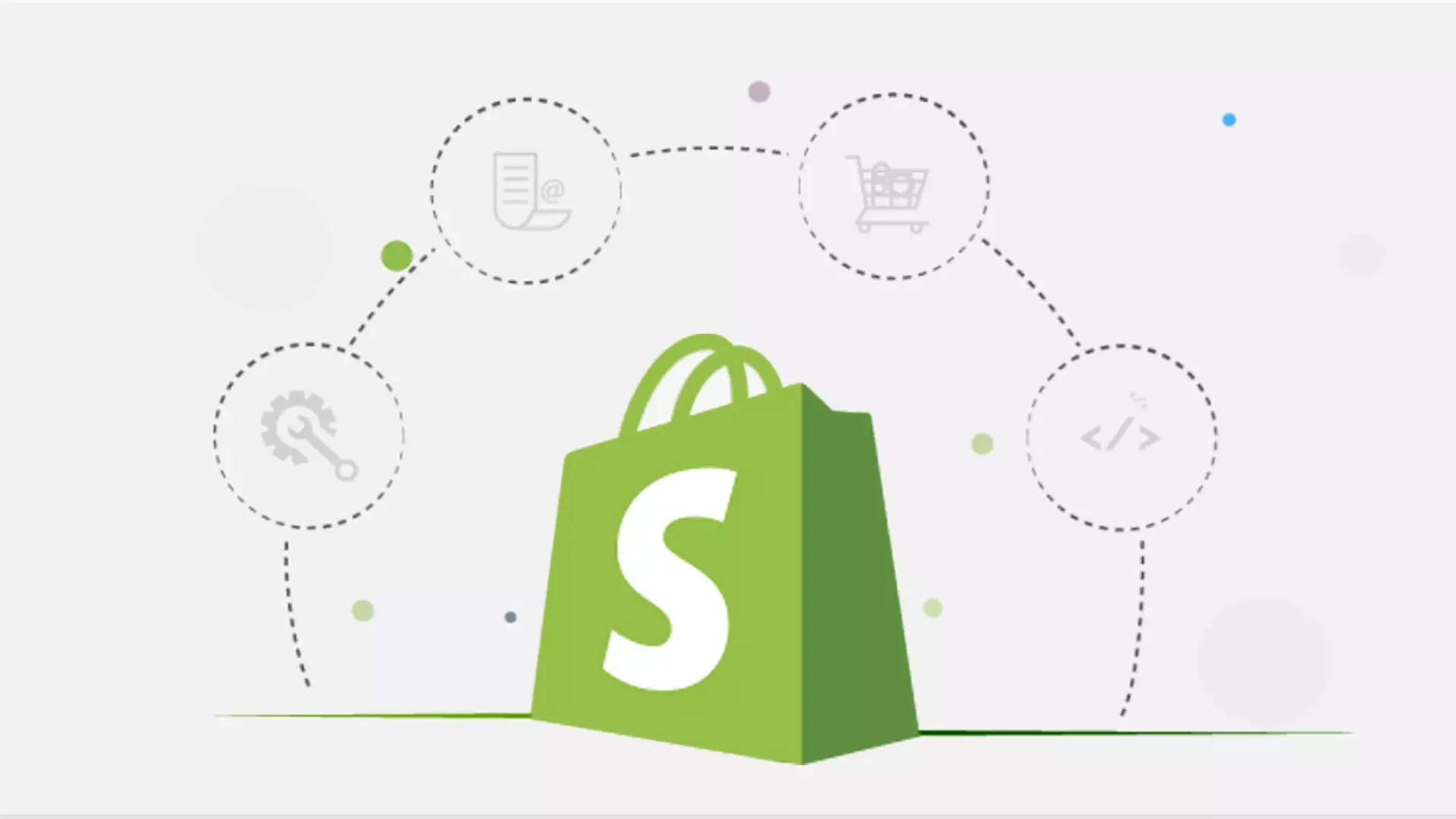 Since your brand identity is the first thing people think of when learning about your company, it should be distinctive and easy to recognize. Customers that have a strong brand are simple to remember when they need anything. As a result, after your brand has made an impression on clients, they could choose to utilize your items, which can result in growth that is sustainable. They are more likely to be loyal clients if your brand is strong and your items are of high quality.
Always take online accessibility rules into consideration when creating a new brand identity or doing a brand refresh. The worldwide standard for guaranteeing that text, pictures, audio, website code, and online graphics are accessible to everyone is the Web Content Accessibility Guidelines (WCAG). Information on needed background and text color contrast, mobile accessibility, and strategies to ensure that online content is accessible to persons using screen readers or other adaptive technologies are all covered by the WCAG guidelines.
Check out Fordeer's post for additional information on creating a powerful brand identity.
Steps for Shopify beginners to build a brand identity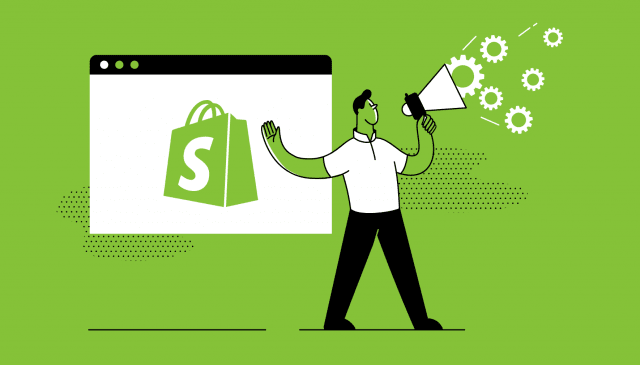 Setting the foundation for your brand identity
It's crucial to stress that "brand identity" is distinct from "brand" in this context. More than only images are part of your brand. Your brand's values, value proposition, brand voice, mission statement, and other elements are also included.
Without initially completing the necessary groundwork, it will be difficult to begin developing your brand identity. In order to tailor your brand to your target audience, you must conduct market research, develop a compelling brand narrative, and comprehend the competitive environment. One component of your total branding effort is creating a brand identity, and it should come last.
Creating a recognizable brand image
It's time to get creative once you've established your brand strategy and provided basic information about your target client, what you stand for, and your value offer. A strong brand strategy outlines certain rules for a brand's creative expression. Let's get going.
Choosing a brand name
When picking a name for your business, there are several things to take into account. Consider what you want your name to convey about you. Is it a part of who you are as a person? Is it crucial for consumers to understand your mission statement only from your name? Do you want to be imaginative and playful while making something really original?
An easy brand name may be something like this:
Are you personally related to the brand? Like Betsey Johnson, use your own name.
Is it crucial for consumers to understand your mission statement only from your name? Consider using a defining term like The Container Store.
Do you want to be imaginative and playful while making something really original? Here, a portmanteau term—two words combined, as in Netflix—or a totally original or derivative word, as in Volvo, will work.
Creating a logo
Creating a logo might seem overwhelming if you don't know where to begin. You may design a logo that accurately portrays your company by following a few basic guidelines:
Ensure simplicity. The best adaptable logo will be one that is straightforward and can be used for everything from a website favicon to a billboard advertisement.
Make modifications. A symbol or a wordmark? Why not produce them both? Your logo will work better in multiple apps if it has variations.
Consider context. Consider what message such symbols convey in diverse situations and cultures if you include identifiable symbols or things in your logos.
Building a typeface library and a brand color scheme
Your brand kit is a collection of design choices and resources that make it simple to put up advertisements and websites or work with other brands. A collection of fonts (also known as typefaces) that you frequently employ along with use guidelines will be included in your brand kit. For headlines and social media visuals, you may use "fun" typefaces, and you can use a contrasting basic font for body text.
Different brand characteristics may be communicated through typeface and color choices. Green, for instance, conveys "fresh," and a bouncy sans-serif typeface, "playful." For example, this might be a great combination for a kidswear line made of organic cotton or a bubble tea company.
Honing in on a photographic style
You'll want to have a consistent visual identity and brand feel when you shoot new collections, a digital lookbook, or lifestyle photos for social media. A set of rules for photographers (or for selecting stock photos) that cover everything from composition to saturation can help with this.
Some of this may be governed by the color scheme of the brand. The same photo filter may be applied to pictures for social media. The model, set, location, and lighting selections should coordinate with other decisions made regarding the brand and visual identity.
Building a brand style guide
You can maintain track of all the artistic choices you've made for your business by using a brand style guide. This is your brand's visual language. As a result, you will have a set of clear instructions to follow whenever you produce something, such as an email, a post, or an advertisement.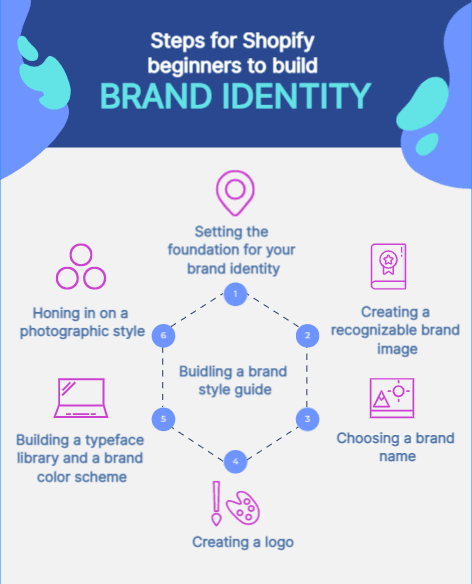 As your company expands, a style guide might be useful whether you're assigning design duties to an internal team, a branding agency, or a virtual assistant.
One of the best ways to put your brand identity into action
Making your brand more visible by increasing its reach is the key to boosting your business. Although it might seem fairly straightforward, it can be challenging in a competitive market where there is a lot of noise for potential clients to go through.
Fortunately, there are several methods to let your target market know about your business. On your invoices and other sales materials like estimates and delivery notes, as well as through email newsletters, word-of-mouth from pleased clients, a well-designed SEO-optimized website, and more.
As we've already covered, every document is an opportunity to market your brand, make it memorable for your client, and increase the likelihood that you'll get their future business. Your invoices should be distinctive and attractive while still containing all the information necessary for this legally binding document.
When you use a PDF invoice app like Fordeer: Invoice Order Printer, you can easily experiment with different styles to find the one that best represents your brand without worrying about whether your invoice complies with local legal requirements because our team makes sure that every invoice does.
👉 More detailed: "How to improve your business brand with invoice designs"
Wrap up
Make sure your brand identity is present consistently throughout all of your communication channels, from shipment confirmation emails through checkout. It's crucial to choose the proper logo version and size for each use case.
You may start carefully creating a brand identity, brand guidelines, and brand templates that appeal to your ideal audience once you've established your vision and brand values. Listen to your customers and be willing to change as you go on the process of developing a unique brand identity.
---
👉 Fordeer, which is a start-up software agency in 2022, is so honored to be founded with the mission of producing support tools for businesses all over the world. "The great tools for the best businesses". Our highly qualified programming engineers, with all their passion, are always ready to dedicate themselves to creating the most useful apps for your business and Shopify online store.
📌
Fordeer: Invoice Order Printer is a PDF Invoice app on Shopify. There are multiple beautiful templates available for the invoice, order, refund, and packing slip. You can edit all these templates and print out the document simply. The best thing is a reasonable pricing plan and various amazing features! Be faster, cheaper, and more effective for your brand preferences with Fordeer.