Ideas of sustainable packaging for your store 2023
Sustainable packaging is becoming a bigger concern for both brands and customers, more than ever before. Nevertheless, for many fashion, homeware, sportswear and luxury firms, there's a task to overcome – revamping their packaging to become more eco-friendly.
Fordeer is here to help you along the way. In this blog, we take you through the latest eco-friendly packaging ideas to get you inspired. When plastic packaging is still necessary, it will assist you in finding possibilities to replace it and in showcasing eco-friendly alternatives.
Are you prepared to begin? See the most recent sustainable packaging ideas for your store.
5 sustainable packaging trends for 2023
Less is more
Packaging reduces waste. Simple!
The goal of minimalist packaging is to use as little material as possible to safely preserve and display your goods. It is a fantastic concept for three reasons:
You use less plastic and emit fewer carbon emissions.
You save money on overstock materials.
It enables minimal, modern design work.
It visibly illustrates your brand's environmental friendliness.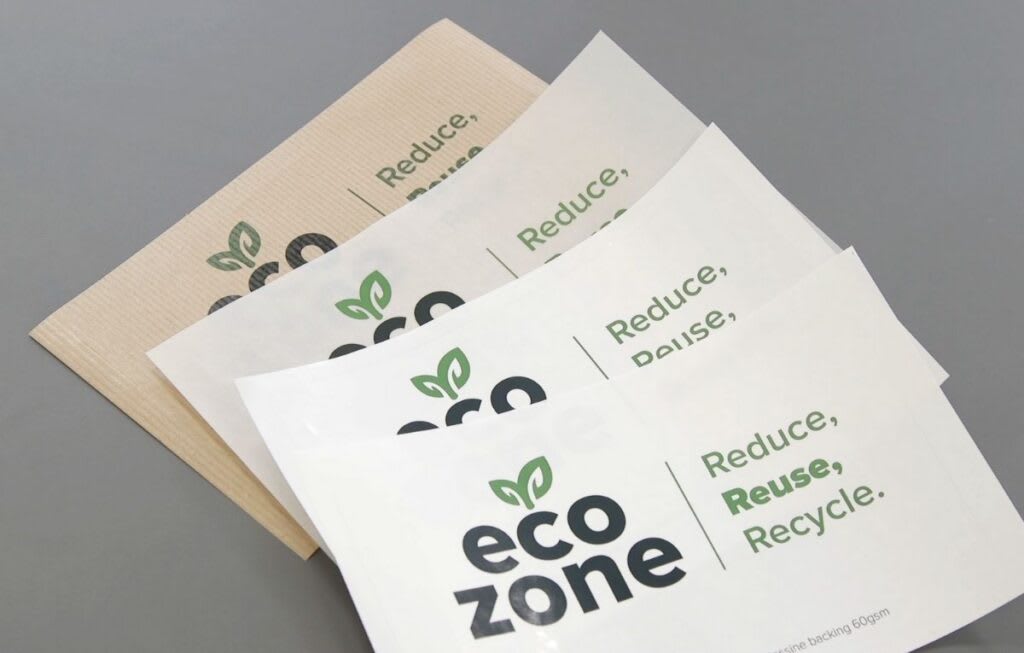 Make use of recyclable materials to your advantage
Recyclable materials such as cardboard and paper are an excellent eco-friendly substitute for plastic. They are not only inexpensive, but they are also extremely versatile and may be used to artistically package a wide range of things.
Packaging can be used again and again
What is superior to recyclable packaging? Packaging that can be reused!
Reusable packaging is comprised of strong, long-lasting materials such as glass and cloth. This type of packaging not only reduces the amount of waste going to landfill, but it also helps advertise your brand to a larger audience. Few people will reuse a flimsy plastic bag, but many people will reuse a high-quality branded tote.
Fuse luxury with sustainability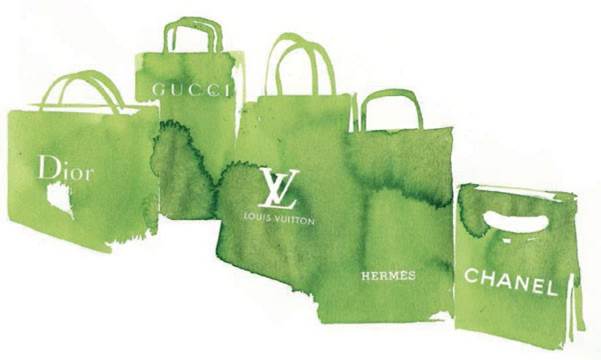 Who says luxury can't be environmentally friendly?
The days of inexpensive and flimsy ecological packaging are long gone. Design advances have enabled packaging to attain a sumptuous look and feel while maintaining sustainability - for example, see the gorgeous packaging of the high-end fashion labels lululemon, Hugo Boss, and Tommy Hilfiger!
Remove all packaging!
Of course, the most effective strategy to reduce packaging waste is to eliminate it entirely. It is not a possibility for every organization, but if possible, it is a wonderful approach to reduce your environmental effect.
In 2022, you've undoubtedly seen a few zero waste shops on your main street. Customers are encouraged to bring containers from home to fill and refill with household staples such as wholefoods, cleaning supplies, and other items. It's an interesting new method to shop, and it's sure to become more popular in the future.
Top sustainable packaging ideas for your store
Fordeer has put together an amazing list of ways to enhance the environmental friendliness of your packaging. These packaging suggestions, which range from compostable to biodegradable materials, will increase sales and performance while lowering the impact on the environment of your company.
Seed paper
What better way to demonstrate your commitment to the environment than to use seed paper in your packaging? When the biodegradable, environmentally friendly paper is moistened with water and buried in soil, flowers will sprout from the seeds it contains.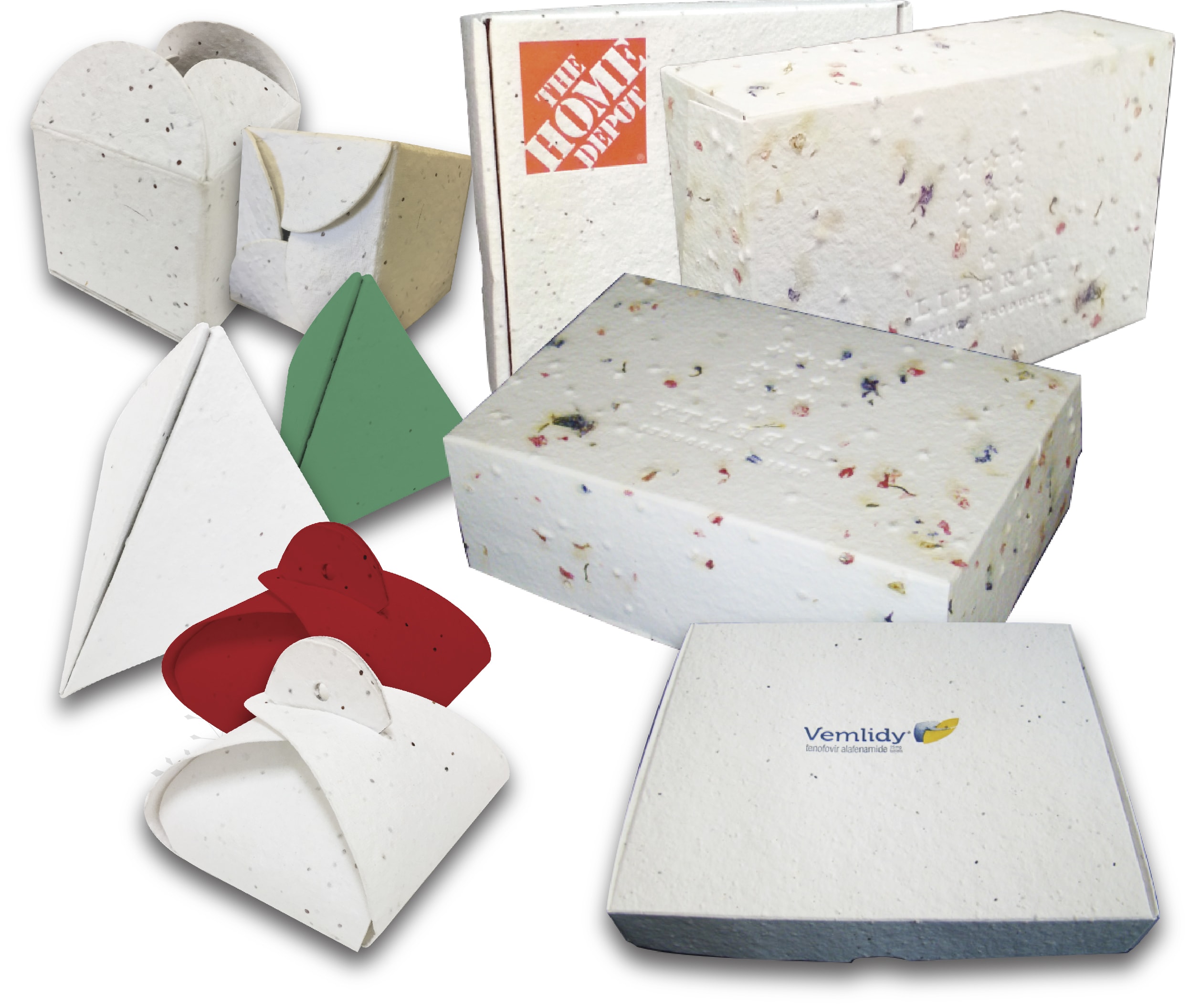 This paper substitute, which is frequently made from waste material, is renewable and sustainable and can be used for swing tags, overrider tickets, order cards, and a variety of other things.
Compostable bags
For businesses aiming to lessen their carbon footprint, compostable bags are a green option. Because they are made of plant starch, these bags do not pollute the environment.
Because nontoxic materials that go with eco-friendly bespoke packaging are the main focus while discussing biodegradable packaging.
Biodegradable options
A fantastic idea to make sure that your packaging doesn't harm the environment is to choose biodegradable solutions. Paper and cardboard are some of these materials, and they can be composted if they are disposed of properly.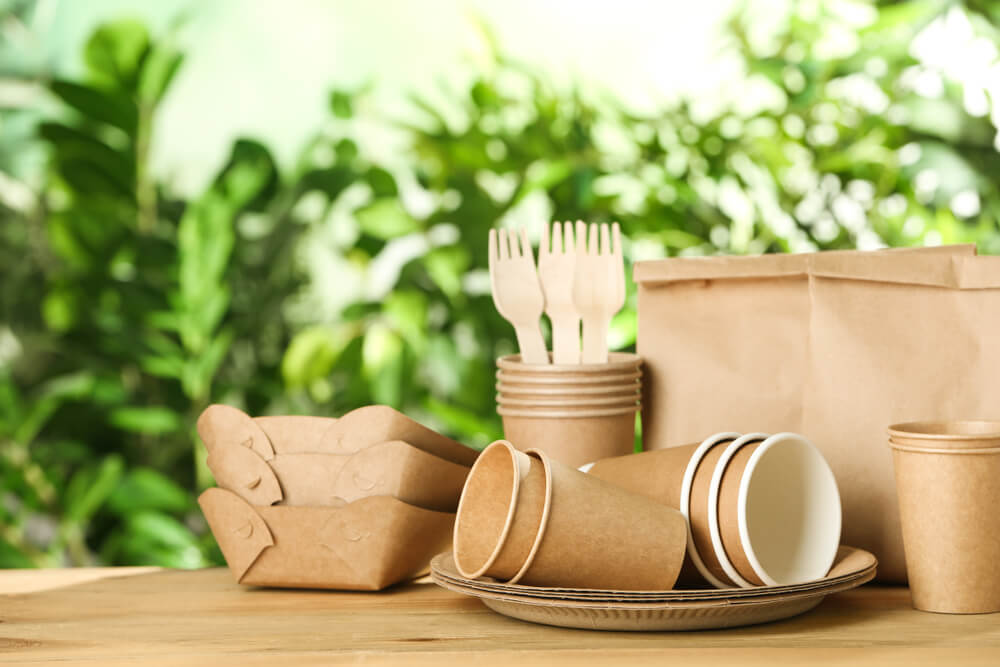 Paper is more visually appealing than plastic and robust enough to transport and preserve your product without adding a lot of weight or bulk.
Recycled materials
Similar to biodegradable packaging, recycled packaging materials have advanced significantly in recent years. More than ever, there is a need for increasing recycling into new products because 79% of our plastic garbage is now disposed of in landfills or the ocean.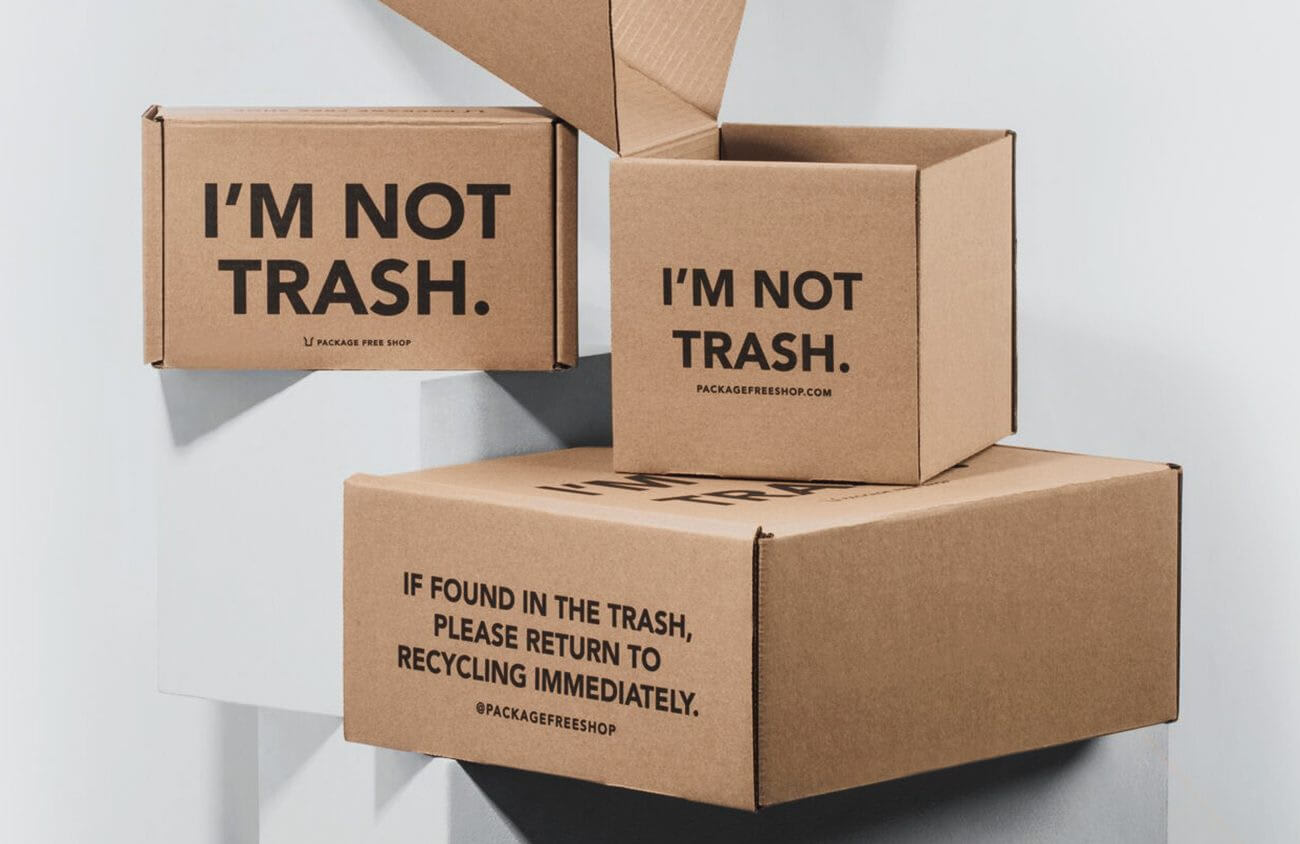 What choices do you have then? New clothing labels can be made from recovered polyester waste. Waste silicone can be used to make brand-new apparel badges. New garment tapes can be made from leftover lycra. It is possible to create new trims from leftover leather. The list keeps on.
Reusable packaging
From jars and containers to bags and boxes, a variety of materials can be used as reusable packaging. Businesses can lessen their environmental effect and save money by investing in reusable packaging.
When consumers buy anything, businesses might provide them a reusable box or container that they can bring back and use on their next visit.
Sustainable inks
Conventional dyes pollute our environment by poisoning our streams and ecosystems with numerous chemicals and colorants. However, branding plays a significant role in the packaging process, and how can you leave your mark without ink?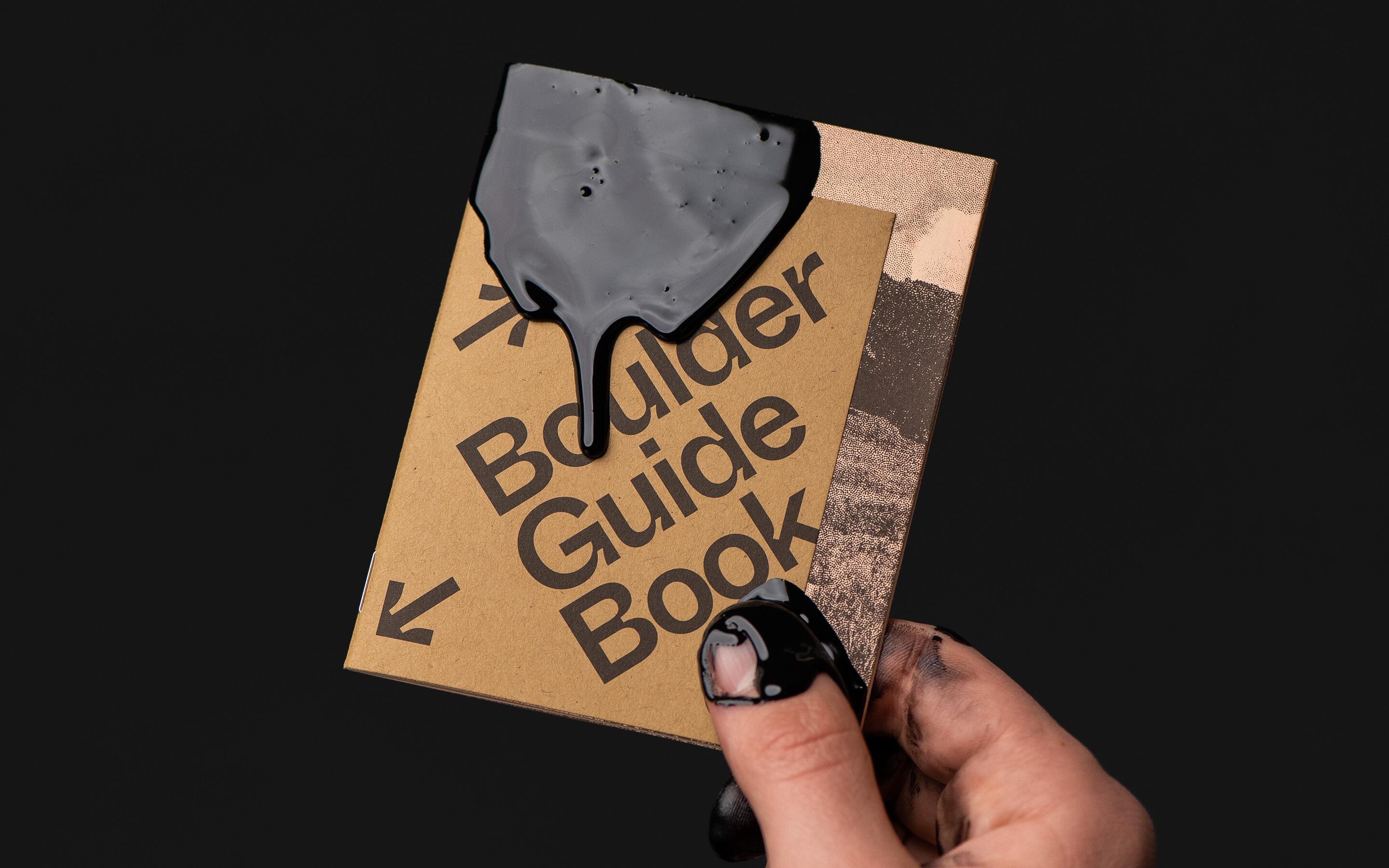 The solution is eco-friendly food and vegetable inks. You can still achieve your desired branding without harming the environment thanks to new developments in the use of natural resources for inks and dyes.
Mushroom packaging
It's one of the greatest packaging methods available for environmentally friendly packaging. Agricultural waste is thoroughly cleansed and pulverized before being combined with mycelium, a combination of mushroom roots.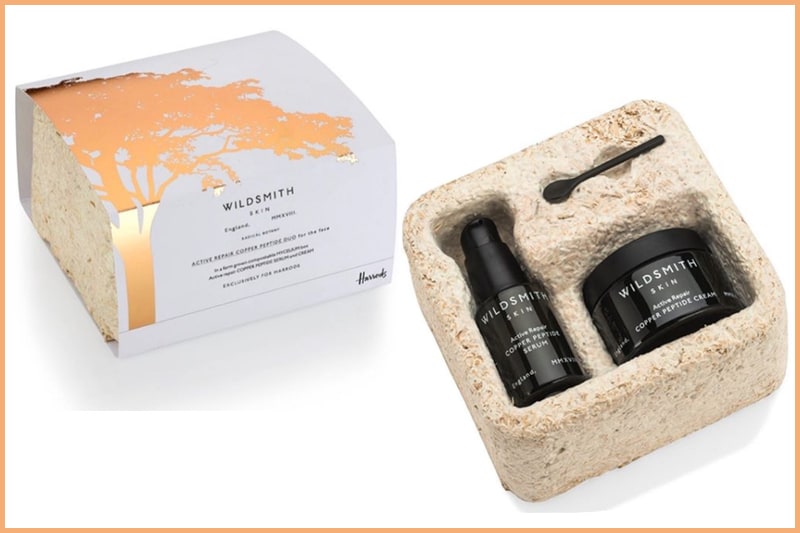 Mycelium can be shaped into various shapes, allowed to dry, and then used to create packaging materials that are completely eco-friendly.
Cellulose packaging
It is an environmentally friendly packing method that is cutting edge. Plastic packaging can be replaced by cellulose stock solution, which is created from cotton and wood.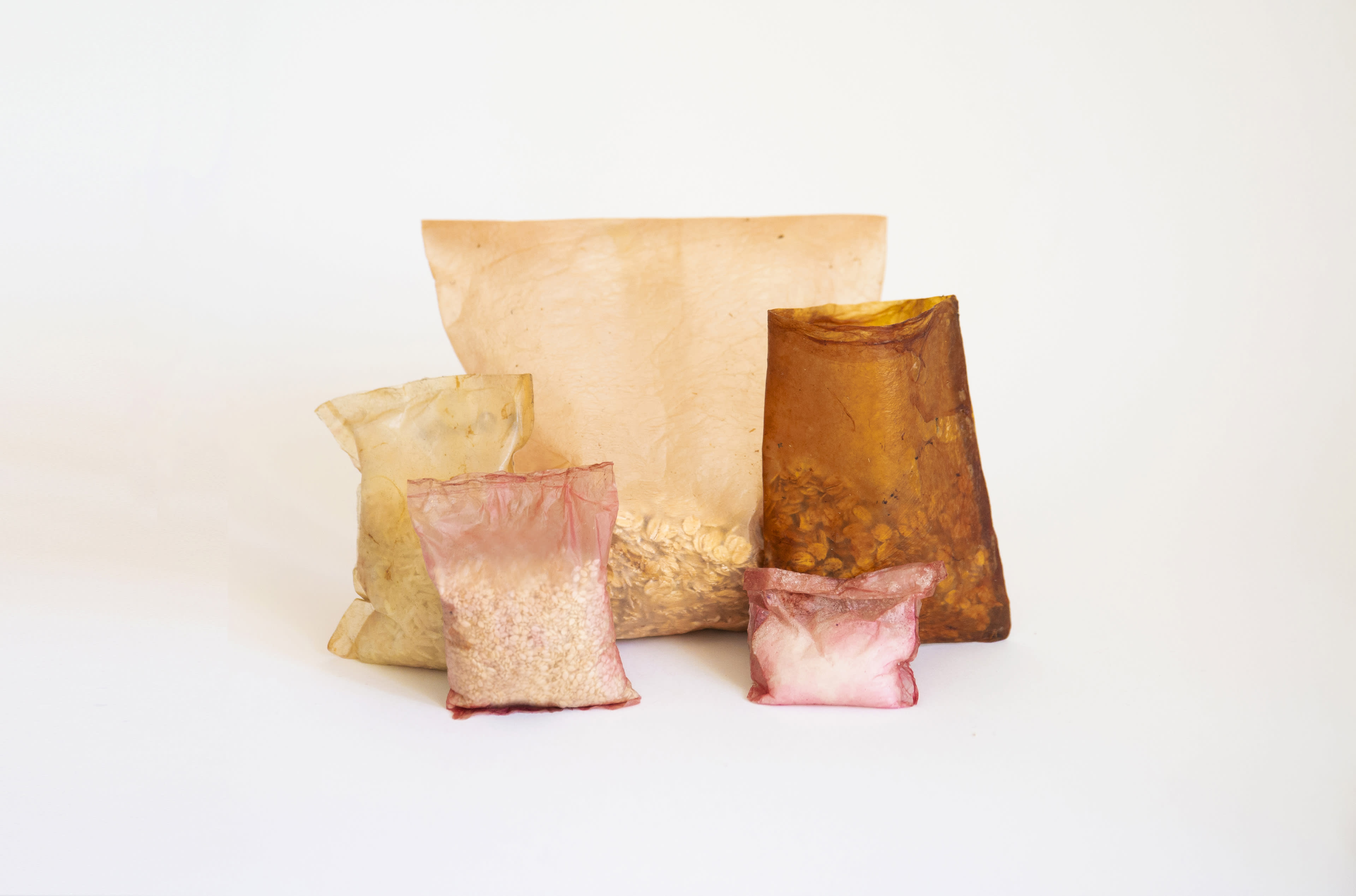 The fact that cellulose packaging is heat, oil, and moisture resistant makes it one of the best things for your company. And by doing so, it will lengthen the half-life of fresh goods.
Eco poly bags
There is no question that we need to reduce the amount of single-use plastic we use. An estimated five trillion plastic bags are produced annually in the world, and it can take up to a thousand years for a bag to completely decompose.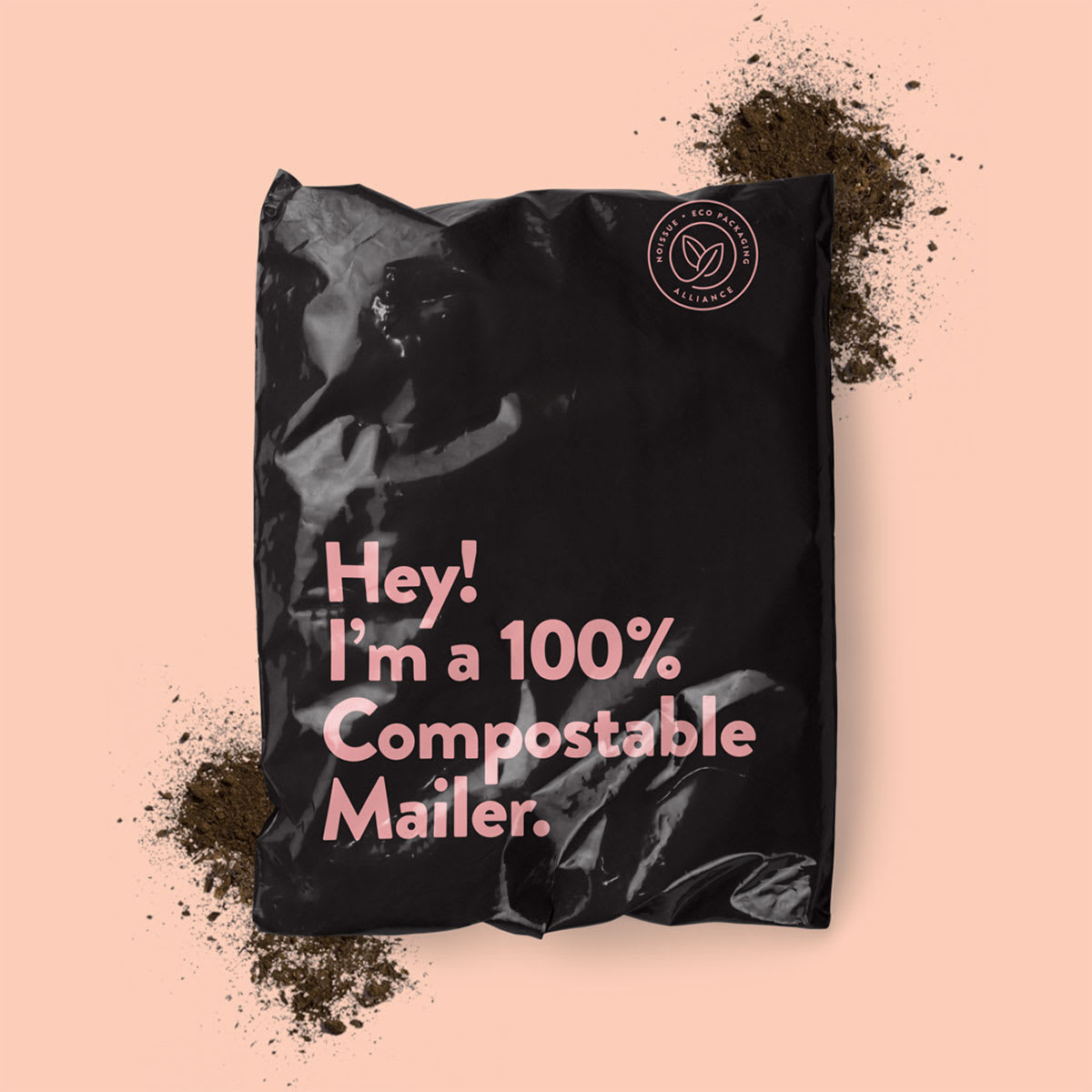 Nonetheless, there are still some circumstances when plastic packaging is required, especially farther up the supply chain when it's critical to safeguard an item during transit. Eco-friendly packaging solutions can be used in this situation.
Plastic bags for one-time usage have advanced considerably. Today, a wide variety of recycled, recyclable, and biodegradable eCommerce poly bags are accessible. There are now possibilities for recycled LDPE, biodegradable LDPE, green PE, and even biodegradable cornstarch, so you may lessen the amount of plastic waste your brand generates.
How to choose the most sustainable packaging for your business?
You may find the motivation to convert to more environmentally friendly options by seeing how other companies in your industry employ eco-friendly packaging. You must, however, strike a balance between your commercial priorities and your sustainable values.
Thus, before making any adjustments, it can be helpful to sit back and think about what you already have and what useful changes you can make.
Conduct customer research
Knowing what your customers value can shape your design decisions. They might prefer 100% recycled materials over virgin materials, for instance, which would give you the confidence to switch. They might also totally accept the idea of Furoshiki packaging.
If people understood that paying more meant making an investment in a company dedicated to sustainability, they could also be willing to spend more. This might enable you to raise your prices to cover any additional expenses associated with altering your design or production methods.
Reconsider which protection you need for your product
You can choose the most sustainable change for your company by taking into account the materials your product is composed of and the protection it requires.
For instance, you might be shipping garments in boxes but discover that you can scale back or do without most of the packaging. If your product isn't fragile, you might find that a recycled mailer bag serves the same purpose as a shipping box while using less air and improving the efficiency of your packaging.
Make a carbon footprint calculation
Without the evidence to support them, it's difficult to make decisions that are well-informed. You can examine real-time carbon footprint data while designing your packaging online, along with price and lead time details. This can help you make the most sustainable design decisions for your packaging.
Conclusion
Overall, sustainable packaging is an important step towards promoting sustainability and reducing the environmental impact of modern-day consumption.
With a global shift toward fighting climate change, the way we approach packaging is set to grow and change. Rather than being an alternative option, environmentally friendly packaging is only going to become more important.
---
👉 Fordeer, which is a start-up software agency in 2022, is so honored to be founded with the mission of producing support tools for businesses all over the world. "The great tools for the best businesses". Our highly qualified programming engineers, with all their passion, are always ready to dedicate themselves to creating the most useful apps for your business and Shopify online store. Keep following our blog to get more helpful business knowledge and top trends daily.
💡
Entrepreneurs need to focus on customer service and maintaining a credible brand image if they want to achieve long-term and sustainable success, regardless of the business model they pursue. Therefore, finding and selecting the appropriate business support tools is extremely crucial. That's why we have launched an app in order to help you swiftly and conveniently resolve any invoice-related issues at a reasonable price. Let's experience it with our
Fordeer Invoice Order Printer
.