How to successfully participate in the e-commerce marketplace?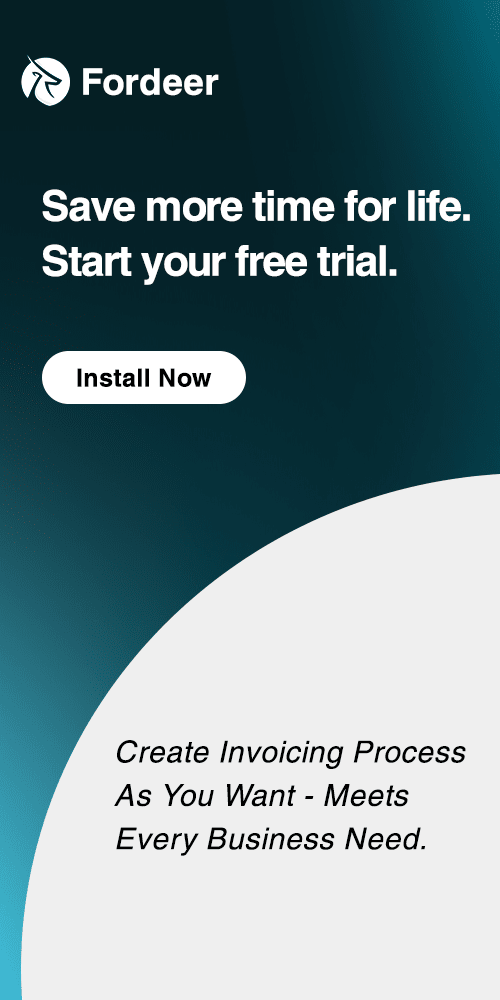 It is a well-known truth that people all over the world favor e-commerce, and there are several factors that contribute to this success. Then, is there any suggestion for people who want to be effective in operating an online business? How to take part in successfully Ecommerce marketplace? Let's find out with Fordeer team all things you need to know when starting an e-commerce store.
What is Ecommerce?
Ecommerce is the term for online purchasing and selling done through ecommerce websites. A software program called a "application" is made to carry out one or more tasks in a specific software environment. A software program called a "ecommerce application" is made expressly to facilitate the development of an e-commerce website or to enhance its capabilities. Applications without a specialized ecommerce utility would not be taken into consideration, although plug-ins and add-ons to ecommerce website software are included. One e-commerce site's essential features might not be required at all by another.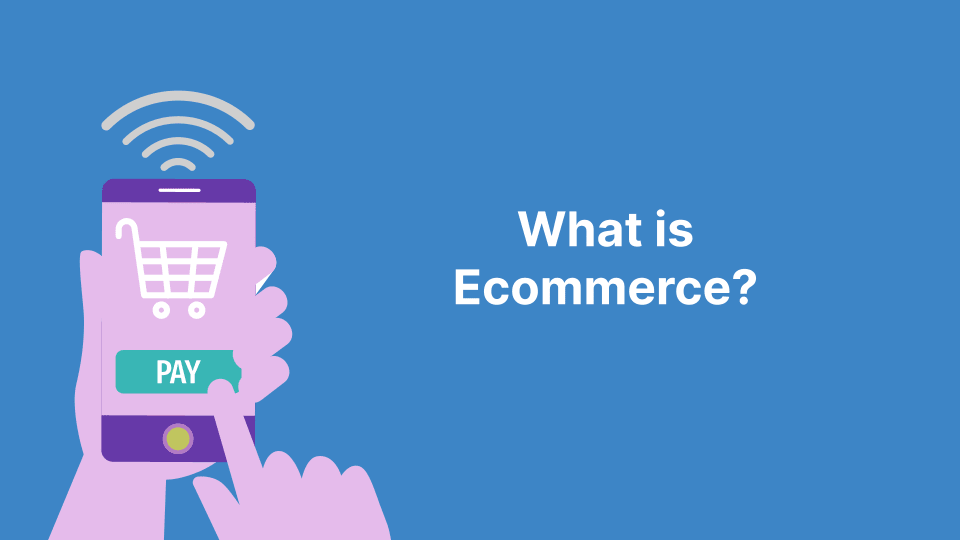 Another definition of e-commerce states that it is the exchange of business data, the upkeep of business connections, and the carrying out of business transactions through the use of computers linked to a communications network without the usage of paper documents.
Most common applications of Ecommerce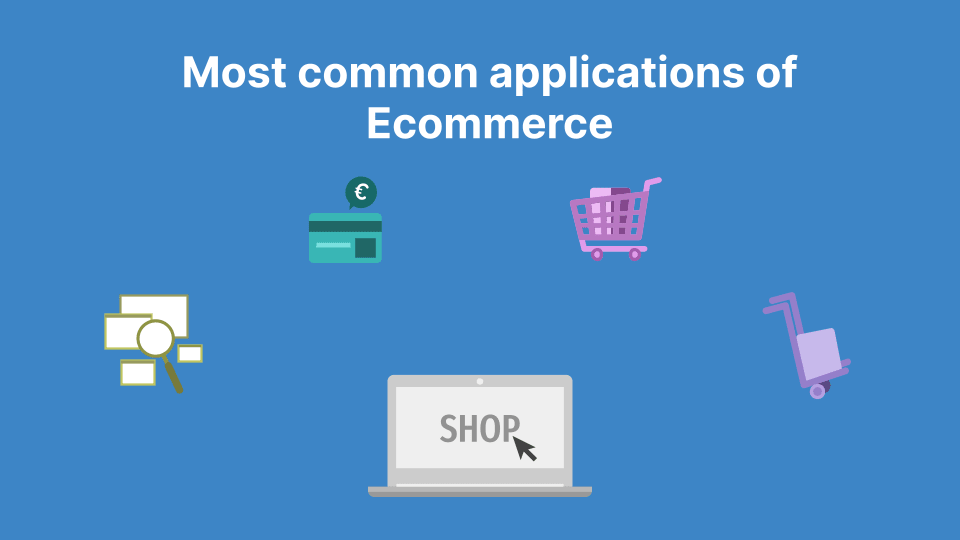 Retail and Wholesale
Ecommerce has numerous applications in this sector. E-retailing is basically a B2C, and in some cases, a B2B sale of goods and services through online stores designed using virtual shopping carts and electronic catalogs. A subset of retail ecommerce is m-commerce, or mobile commerce, wherein a consumer purchases goods and services using their mobile device through the mobile optimized site of the retailer. These retailers use the E-payment method: they accept payment through credit or debit cards, online wallets or internet banking, without printing paper invoices or receipts.
Online Marketing
This refers to the gathering of data about consumer behaviors, preferences, needs, buying patterns and so on. It helps marketing activities like fixing price, negotiating, enhancing product features, and building strong customer relationships as this data can be leveraged to provide customers a tailored and enhanced purchase experience.
Finance
Banks and other financial institutions are using e-commerce to a significant extent. Customers can check account balances, transfer money to other accounts held by them or others, pay bills through internet banking, pay insurance premiums, and so on. Individuals can also carry out trading in stocks online, and get information about stocks to trade in from websites that display news, charts, performance reports and analyst ratings of companies.
Manufacturing
Supply chain operations also use ecommerce; usually, a few companies form a group and create an electronic exchange and facilitate purchase and sale of goods, exchange of market information, back office information like inventory control, and so on. This enables the smooth flow of raw materials and finished products among the member companies and also with other businesses.
Online Booking
This is something almost every one of us has done at some time – book hotels, holidays, airline tickets, travel insurance, etc. These bookings and reservations are made possible through an internet booking engine or IBE. It is used the maximum by aviation, tour operations and hotel industry.
Online Publishing
This refers to the digital publication of books, magazines, catalogues, and developing digital libraries.
Digital Advertising
Online advertising uses the internet to deliver promotional material to consumers; it involves a publisher, and an advertiser. The advertiser provides the ads, and the publisher integrates ads into online content. Often there are creative agencies which create the ad and even help in the placement. Different types of ads include banner ads, social media ads, search engine marketing, retargeting, pop-up ads, and so on.
Auctions
Online auctions bring together numerous people from various geographical locations and enable trading of items at negotiated prices, implemented with e-commerce technologies. It enables more people to participate in auctions. Another example of auction is bidding for seats on an airline website – window seats, and those at the front with more leg room generally get sold at a premium, depending on how much a flyer is willing to pay.
E-Commerce is all around us today, and as an entrepreneur, you should also get into this realm if you want to expand your markets, get more customers and increase your profitability.
Tips to succeed in eCommerce business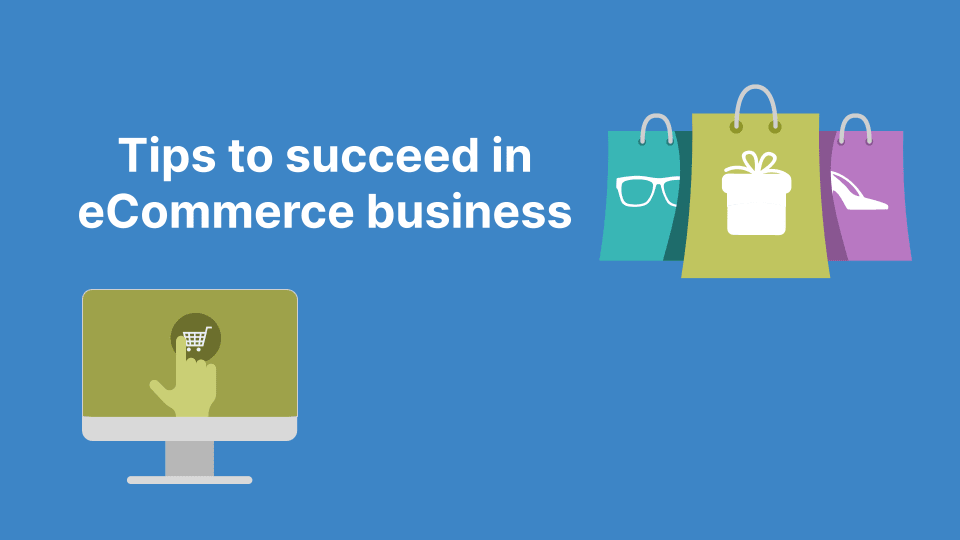 Target a Niche Audience
Knowing your target audience and engaging them are the keys to a successful e-commerce business. Choose a niche audience that is relevant to your small business and identify their pain points and interests. Build a solid marketing strategy with the aid of an SEO tool like Semrush or Ahrefs.
Go Mobile-First
Mobile-friendly websites will aid in increasing sales and laying the foundation for the success of your ecommerce business. Delivering a seamless online purchasing experience to customers on the go can be made possible by having a mobile-friendly online store. According to Insider Intelligence, by 2025, m-commerce sales in the US would make up 44.2% of all e-commerce retail sales.
Choose the Right Distribution Channels
You must choose the appropriate distribution channels if you want your products to be seen by your target audiences. Other channels for selling your goods include social networking, affiliate marketing, Amazon, eBay, and others. Use sales CRM software to efficiently manage your sales process.
Create Unique Content
To stand out in the crowd, invest in high-quality and diverse content. You can use Premiere Pro Presets to create unique and impressive videos. Analyze customer data and learn from previous digital marketing campaigns to create a more targeted content marketing strategy for your small business.
Continually Update Your Email Marketing List
Email marketing can be used to generate leads, nurture them, build relationships with customers and boost ecommerce sales. But you need to be smart about your email lists and use the right tools to manage them. An effective way is to ask for the recipients' feedback on your emails and the information they prefer to receive.
Deliver a Great Shopping Experience
Customer expectations have grown dramatically in recent years. Making user narrative maps can greatly increase the effectiveness of your personalization efforts. To elevate your customer service, you might also think about integrating an AI-powered chatbot onto your website.
Invest in Social Media Marketing
Social media has the power to significantly increase lead generation, customer service, and brand exposure. Marketers frequently use Facebook, Instagram, Pinterest, and YouTube to connect with target consumers. Social selling should be used by ecommerce firms since it is becoming more and more popular.
Leverage Ecommerce Tools
Ecommerce marketing tools can make it easier to plan and carry out your campaigns. Tools for managing your business's day-to-day activities, finances, logistics, inventory, and customer service are important. You can evaluate the effectiveness of your digital marketing activities with the use of analytics tools.
Choose the ones that can boost the success of your ecommerce business.
---
👉 Fordeer, which is a start-up software agency in 2022, is so honored to be founded with the mission of producing support tools for businesses all over the world. "The great assistance tools for the best businesses". Our highly qualified programming engineers, with all their passion, are always ready to dedicate themselves to creating the most useful apps for your business and Shopify online store.
📌 Fordeer Invoice Order Printer (FIOP) is a Shopify app, which was built as a professional alternative to Shopify Order Printer. With FIOP, you are able to "print" or "download" invoices, packing slips, orders, etc., in bulk and send them to your customers directly.
Learn more about app
.