How to sell digital products on Shopify?
Are you hoping to unwind while earning passive income? It is the perfect moment to think about selling your digital products on Shopify. Digital products are certainly easier to add to Shopify than you would imagine. If you've never done this before, it might be pretty intimidating, therefore Fordeer will make it as simple as possible for you! For three key reasons, selling digital products on an ecommerce platform like Shopify is every entrepreneur's dream:
Your product can be sold indefinitely without incurring any production or transport charges;
Compared to traditional things, digital products offer substantially higher margins;
Making a digital product is rather uncomplicated.
Quick overview about Shopify
You can check the box on Shopify to say whether you are offering a service or a digital good. On the other hand, the Shopify platform lacks a built-in mechanism for selling digital goods. Installing a free app from their app store is required.
Install this kind of app if you already have a Shopify store set up in order to continue the course. We'll go into detail on how to begin selling your digital goods on Shopify below. Also, we'll provide you some advice you may take to improve your chances of success.
Those who sell huge digital files are encouraged to visit this tutorial. Likewise, while selling digital things, please be sure to avoid these mistakes. It will help you in your journey!
The advantages of selling digital products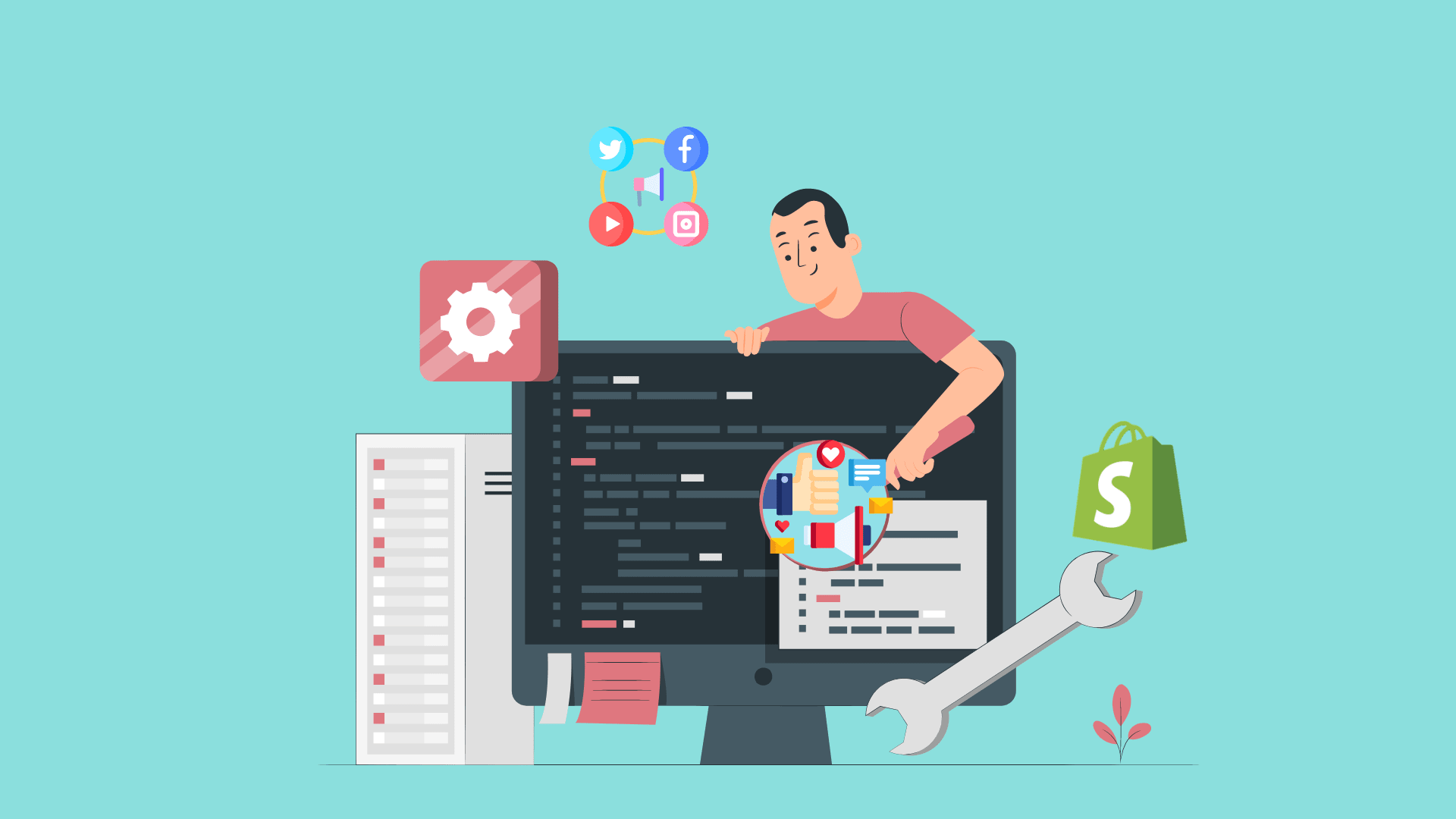 A digital product business provides a few distinct benefits over a physical product company. Here are some benefits to starting a business with digital content:
Shopify enables you to launch a store selling digital goods;
Since you don't have a physical product, you can save money on overhead expenses;
You can stop creating things, which will save you money;
You can establish an automated enterprise that sells the appropriate digital goods;
To increase the number of potential buyers on a subscriber's list, you can provide free digital goods.
Anyone may launch a digital business due to the low entry barriers. Any mention of your rivals is also acceptable. You might also have to deal with piracy.
Also, managing software upgrades for digital items is usually simpler. Yet there's a potential that someone else will be giving away your merchandise.
Your product must offer value that is superior to alternatives. They specifically need to outperform both paid and free competition in terms of value offering. Nevertheless, you must first prepare your Shopify account to accept digital goods before you can proceed.
How to sell digital products on Shopify?
Below are the steps you'll need to take in order to get your digital shop up and running:
Prepare your digital products for sales
After finalizing your product, the first thing you should do is decide where to host it. You can host your product on any number of services, like Google Drive, Dropbox, WeTransfer, Kajabi, you name it, depending on what it is and what kind of file it is.
You'll probably want to construct a straightforward PDF page that connects through to a Website where your consumers may view their material in addition to the actual digital product. You will post this to your business using a digital downloads program (which we will discuss below!). These "welcome" Documents often contain the following information:
Your logo
A welcome/thank you line or two
Link to the Google Drive/Dropbox/WeTransfer etc. folder where your digital product lives
A copyright notice/line explaining this digital product shouldn't be shared
Link to your website + socials
VIP promo/discount code for any other products you may offer
Sign up for Shopify
The next step is to enroll in a Shopify plan so that you can start building your store. You'll probably be good with Shopify's Basic plan if you're just getting started because a few of the advantages you gain by upgrading plans really relate to physical delivery, which you won't be doing.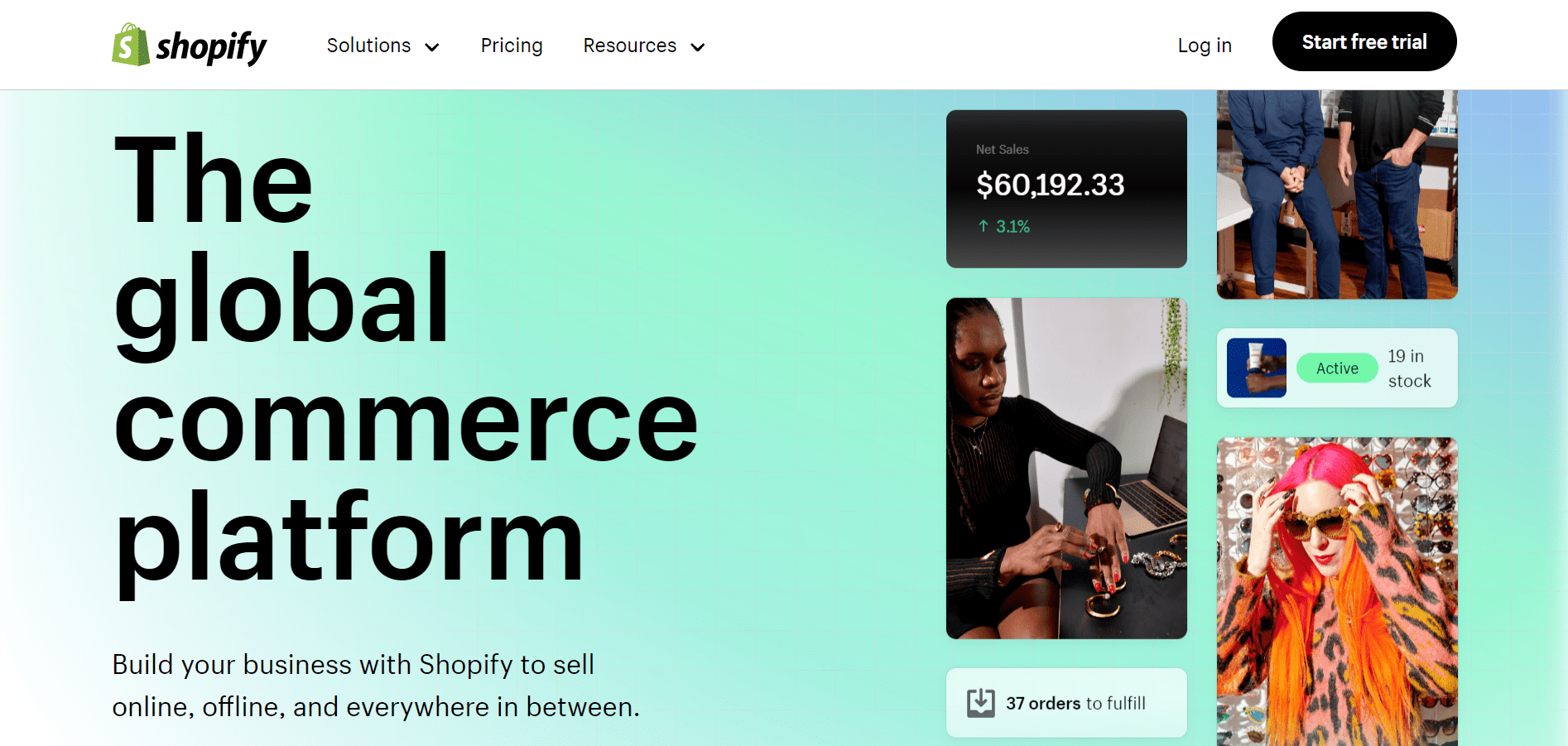 Are you looking for more basic Shopify setup advice? Before opening a Shopify store, review our XX things to know.
Build your own store
The exciting part is now—building your store! I advise carefully reviewing the theme you intend to use before installing it.
Depending on what you want to do, the theme you select might make or break your store. Remember to concentrate on the layout and functionality rather than the overall appearance while viewing theme previews, as you can always modify the fonts and colors but not so much the "bones" of your theme.
Looking for more detailed assistance setting up your Shopify store? Find out more about our Shopify Sprints and how they can help you launch your website within a week.
Upload your digital products
You'll need an app to sell digital products on Shopify because the platform doesn't natively support it.
Although the digital products app from Shopify is free, you might prefer to utilize a paid alternative like SendOwl or Easy Digital Products because of the added functionality they provide, such as:
PDF stamping
Automatic download button
License keys
Optional delayed delivery
Automatic refunds
To upload and configure your products' settings after installing a digital downloads app on your store, refer to the app's detailed instructions.
Promote your products
What comes next now that your store and digital products are set up? Time to start marketing!
A few efficient strategies to consider using to market your digital goods include:
Marketing it on Pinterest is a great idea since, compared to Instagram and Tik Tok scrollers, Pinterest visitors are SO MUCH MORE ENGAGED and prepared to buy.
Facebook Advertising - FB ads let you target people very specifically, allowing you to focus on traffic who will be interested in what you have to offer. Also, you can retarget customers who have already visited your store if a Facebook Pixel has been installed there.
Pay attention to abandoned checkouts. Shopify makes it simple to alert customers who add items to their cart but fail to complete the checkout process. Based on what they discover converts the best, they've even improved the intervals of time to wait before sending an email.
Wrap up
While digital goods rule the "ease of distribution" field, you are still free to offer something worthwhile. Keep in mind that competitors are more than happy to provide comparable goods for free, so make sure your digital offering excels in every way.
Pleasantly, the mechanism used by Shopify makes it simple to distribute these goods. It is not dissimilar to running a physical business with a few settings modifications. The distinction? Inventory and storage expenses are not a concern.
Here are some further Shopify hints on how to advertise your store for nothing. Even the top Shopify PDF Invoice applications can be discovered. We have even written an article "Top most profitable digital products to sell online in 2023". Take a look!
---
👉 Fordeer, which is a start-up software agency in 2022, is so honored to be founded with the mission of producing support tools for businesses all over the world. "The great tools for the best businesses". Our highly qualified programming engineers, with all their passion, are always ready to dedicate themselves to creating the most useful apps for your business and Shopify online store. Keep following our blog to get more helpful business knowledge and top trends daily.
💡
Entrepreneurs need to focus on customer service and maintaining a credible brand image if they want to achieve long-term and sustainable success, regardless of the business model they pursue. Therefore, finding and selecting the appropriate business support tools is extremely crucial. That's why we have launched an app in order to help you swiftly and conveniently resolve any invoice-related issues at a reasonable price. Let's experience it with our
Fordeer Invoice Order Printer
.