How to find the best-selling dropshipping niches?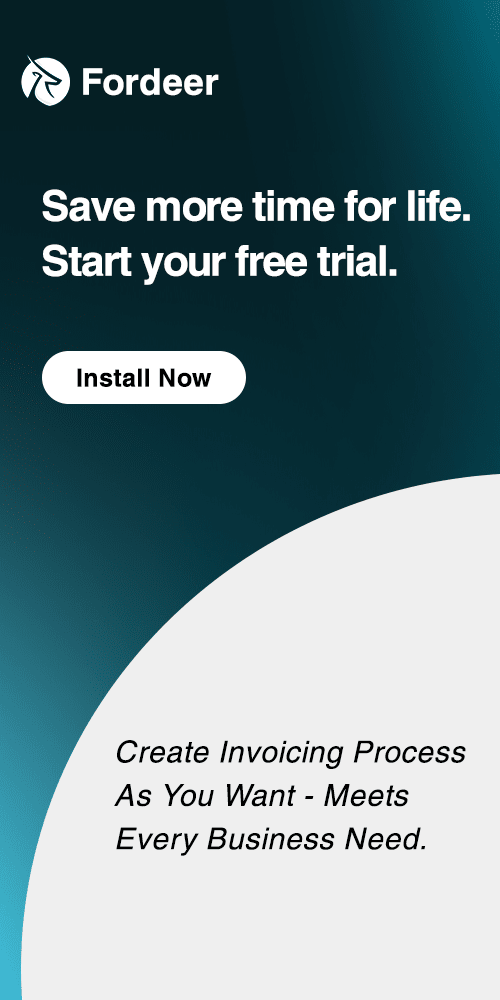 One of the first (and most crucial) choices you'll make when establishing a dropshipping business is picking a profitable niche.
By concentrating on the appropriate dropshipping niche, you may create a vibrant community and market products that your target market would adore. You can target only those clients who are looking for products similar to yours and spend less on advertising if you choose the proper niche.
So how can one choose a specialty the best way? Your heart or the most recent market trends: which should you choose? We're here to assist you in learning.
To help you select the best niche for your store, we will outline all you need to know about dropshipping in this post. This implies that everything—from free research resources and this year's most popular niches to amazing dropshipping product ideas—is available here. Let's start now.
What are dropshipping niches?
Dropshipping niches are niches market that are suitable for the business using dropshipping business model. That's all there is to it.
Nevertheless, while starting their enterprises, many online store owners forget to do this step. When it's time to create their marketing strategy, or worse, when the orders aren't coming in as anticipated and they need to take a step back to figure out what went wrong, they won't remember anything.
Whether that applies to you or you're (fortunately) just beginning your adventure, there is one thing you need to know about niches: it isn't about the product or service, but rather the customers.
You should always keep your audience in mind when making decisions about your products and running promotions. You'll have a better idea of the path you need to pursue once you start considering their requirements and desires. In reality, it's frequently far simpler if you're drawing on personal experience or considering the kinds of things you enjoy purchasing. Learn more by continuing to read.
How to find a dropshipping niche?
Think clearly about what you are going to do
First of all, to have a worthy beginning, you should think about and make a list of topics, themes, or styles that genuinely move you.
Although it's not required, picking a dropshipping specialty that resonates with you personally could make your task easier. You will have the superpower of internalizing your audience's knowledge if you are a member of your specialty. When things don't go according to plan, you'll feel more inspired to keep working on your business.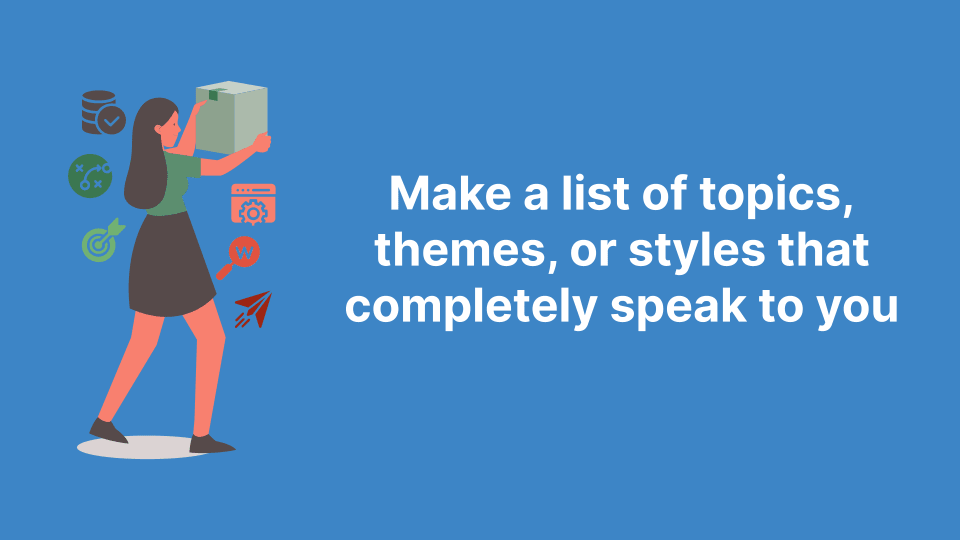 Once you have the list, it's time to research data to determine your ideal dropshipping market.
It doesn't matter how brilliant your business idea sounds if there is no demand. You'll struggle to make any money if no one wants your product. As the saying goes, it's much simpler to meet demand that already exists than to make an effort to do so.
Thankfully, you can analyze demand for a product or market using a variety of web tools. This is especially useful for identifying the most lucrative dropshipping niches.
Use research tools to know more about your target customer's demand
There are many top-notch research tools available that can give you insightful information about various niche possibilities. You'll be able to ascertain the market's level of saturation, whether there is a demand for your specialty, and any pertinent trends.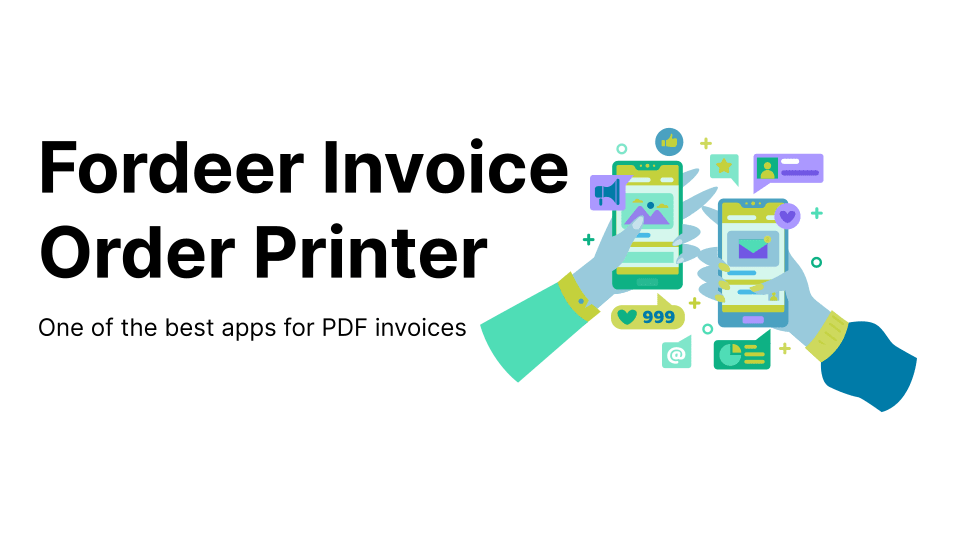 Let's look at some resources you can utilize to receive all the information you require about the best dropshipping niche for your new venture.
Facebook Audience Insights
Facebook is the largest social media network in the world. It has over 2.23 billion monthly active users, with the average US adult spending 38 minutes per day on the site. Facebook Audience Insights is a great dropshipping product research tool that can help you find niche markets and trends.
Facebook Audience Insights is a free tool that helps you learn more about an audience. It aggregates information about Facebook users and helps determine the size of a potential dropshipping niche and the interests relevant to that niche.
You can use Facebook Audience Insights to find information like:
Demographics: age, gender, lifestyle, education, job role, relationship status, etc.
Page likes: categories and topics that interest an audience
Location: where people live and the languages they speak
Activity: Facebook ads clicked, comments made, promotions redeemed, devices use, and more
Google Keyword Planner
Finding out how many people are using a search engine like Google to hunt for a product is the greatest method to gauge demand for it online. Thankfully, Google makes this search traffic available to the general public through its Keyword Planner service. You may use the tool to find out how many people search for a particular term or phrase each month by just typing it in. For developing your business plan and expanding your online store, this can be tremendously helpful.
Keyword Planner lets you select broad, phrase, or exact-match types when it reports search volumes. If you're selling primarily in the US, you should focus on local search volumes and ignore global results. Longer, more specific, and lower volume search queries will make up most of your traffic from the search engines.
Ahrefs
Ahrefs is an SEO tool that is mostly utilized by marketers to optimize content. But who's to say it can't be applied to more varied circumstances?
For instance, this tool will be useful to anyone interested in learning more about lucrative dropshipping niches. You can use its software to research keywords for your niche, look for competitors, and assess the best content.
Google Trends
Google is undoubtedly the simplest approach to look up the latest online trends.
This free tool not only offers graphics that demonstrate how search preferences change over time but is also incredibly user-friendly. Why is this crucial? Because you want to enter a market that has an expanding audience rather than one that is contracting.
Remember that some topics and goods may be seasonal, which means that your results may vary based on the time period you're looking at.
Tips for finding the best niches
Dropshipping is one of the most popular and lucrative online business model to start in 2022. However, finding the most profitable niches to dropship is challenging. To make sure you can start selling right away, we should know about the list of popular categories that are excellent choices for your dropshipping businesses by following the post "Top best profitable niches for dropshipping of all time".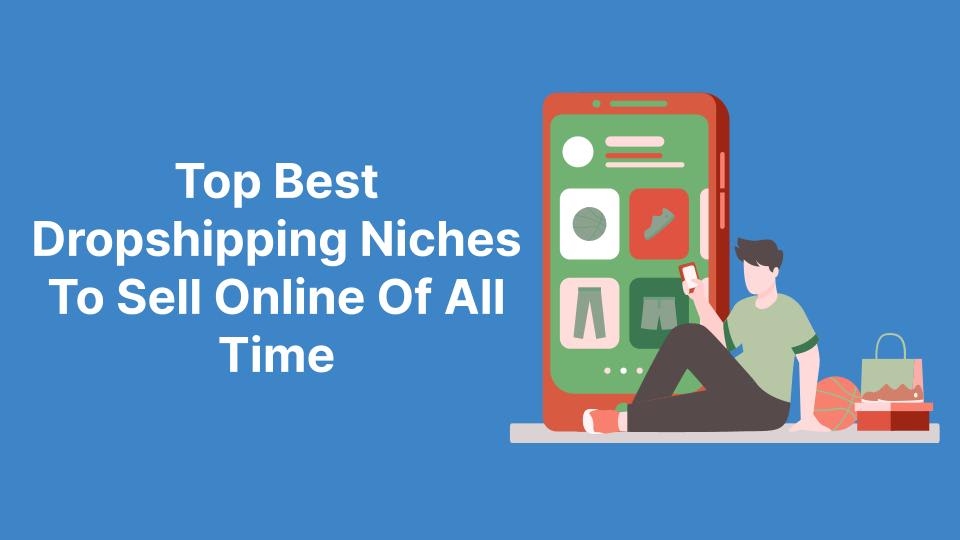 On the other side, if the aforementioned prominent niches don't interest you, you may always look into alternative niche markets. Here are some pointers about dropshipping to support you in locating the top ones:
Look for accessory-heavy niches. Shop around in niche niches with lots of accessories and you'll enjoy significantly higher profit margins. Merchants will only earn about 5% to 10% on products like laptops and TVs. Accessory-heavy niches mean fewer price-sensitive shoppers and better margins.
Find customers with passion. It's amazing how much money passionate hobbyists will spend. Mountain bikers will drop hundreds on lightweight accessories to shave a few pounds off a frame, and avid fishermen will invest tens of thousands of dollars in boats and related accessories. If you can offer a product-based solution to a painful problem, you'll find a captive audience eager to buy.
Look for trendy products that are hard to source locally. Buy online and you'll be able to get in front of the vast majority of your customers. Be prepared to walk a fine line between quality and price - we'll return to this in the competition section below.
Choose markets with little turnover of products. You'll waste time on resources that will soon be out of date if your product line is continuously changing from year to year. Selling a product line with low turnover makes it possible to make long-term investments in an information-rich website.
Think about marketing things that are consumable or disposable. Any business that wants to succeed needs repeat customers, and selling to current clients who already trust you is far simpler than selling to potential new clients. If your product requires frequent reorders and you can keep your consumers satisfied, you'll be well on your way to creating a successful company with recurrent income.
Finding a fantastic product is only one aspect of the problem. Even a dropshipping niche meeting every one of the inadequate demand would be a bad choice in the face of weak requirement or intense competition. Making an informed choice will require knowledge about a product's demand, competitors, and suppliers.
---
👉 Fordeer, which is a start-up software agency in 2022, is so honored to be founded with the mission of producing support tools for businesses all over the world. "The great assistance tools for the best businesses". Our highly qualified programming engineers, with all their passion, are always ready to dedicate themselves to creating the most useful apps for your business and Shopify online store.
📌 Fordeer Invoice Order Printer (FIOP) is a Shopify app, which was built as a professional alternative to Shopify Order Printer. With FIOP, you are able to "print" or "download" invoices, packing slips, orders, etc., in bulk and send them to your customers directly.
Learn more about app
.