How invoice templates make sure of your brand consistency
A unique brand identity is vital to successful marketing. Consumers will trust you, remember you, and even regard you as superior to competitors if you have strong branding. Brand consistency is vital to achieving success. You'll be less convincing and memorable if you don't use the same branding across all consumer interactions.
In this article, Fordeer'll take into account why brand identity is important, why it must be consistent, and how non-marketing communications such as PDF invoices can help create unified branding.
The importance of brand identity
Helps people identify and recognize your business
Your brand is more than just your name and logo, as was already mentioned. It is your company's entire personality. It is what distinguishes your business. By giving your company a distinctive character through branding, you make it easier for customers to recognize you.
You can do branding in various ways, such as the following:
Visual brand identities elements like your logo, brand name, and colors;
Brand tone and voice;
Brand values;
Product and packaging design;
Pricing;
Shopping experience;
Advertising and communications.
Helps your business stand out from the competition
Items do not assist people in forming relationships. They routinely endorse and support the brand. Branding your Shopify store helps customers to associate your products with your brand. People will prefer your products over competitors because they can relate to your brand and the promises you've made to them.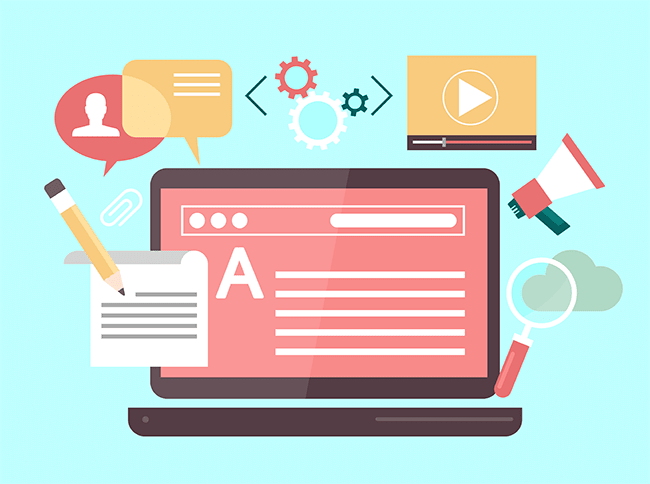 Builds an emotional connection with customers
Your company's values are an important part of its brand and help it form an emotional bond with its customers. This relationship is what motivates customers to buy from you.
When there is an emotional connection, it is easy to create trust. Customers will get committed to your brand and virtually always return to you for purchases once trust has been created.
Helps to set customer expectations
When branding and a positive customer experience are integrated, your customers will know what to expect each time they wish to make a purchase. As a result, customers acquire mental shortcuts and feel more at ease making purchases from you.
Consumers have compelling reasons to consistently choose the goods and services of a reputable brand. If you consistently deliver on your brand promise, it will become what your customers expect. As a result, you will be able to progressively build a solid foundation of loyal customers.
Makes marketing and advertising easier
By branding your Shopify store, you can distinguish your firm from the competition and make it easier for clients to see working with you. If customers can identify with your brand, they will respond more positively to your marketing and advertising approaches.
Because they trust your brand, your customers are more likely to promote it to their friends and family.
Inspires you and your employees
If you have any employees, branding provides them with values they can live and work by. If the members of your team are inspired by the brand values, they will work harder. Your team will comprehend and share your goals, which will help you focus on them.
It will act as a guide to direct your work attitude and reflect on the goal, plan, and communications of your brand.
Helps to grow your business
Because branding encompasses more than just marketing and advertising, it is valuable to businesses. Every additional benefit of branding for your Shopify company revolves around boosting your revenue and attaining business expansion, which is the main reason you possess a Shopify store in the first place.
You may raise the market value of your business through branding. You can produce more money and profit with more customers.
Brand identity should be consistent and have presence on everywhere
The marketing efforts of a company will do a lot of the heavy lifting in developing a brand identity.
However, using branding only in direct forms of marketing, such as advertisements or website copy, is insufficient.
The most successful businesses have clear, detailed brand guidelines in place, ensuring they don't miss any opportunities to showcase their brand. The effectiveness of such consistency has been demonstrated by research, with one study finding that it increases revenue by 33% on average.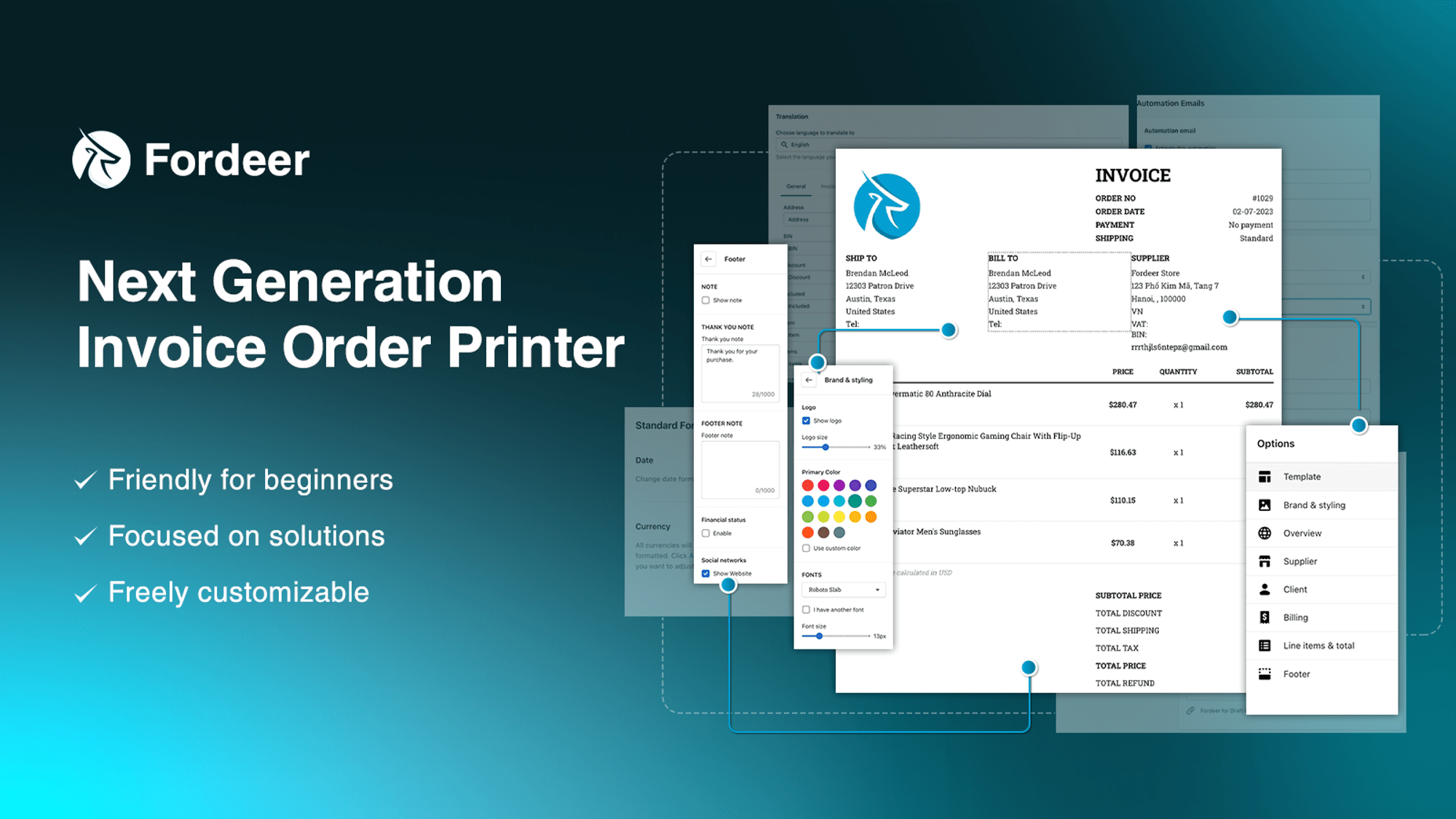 Creating this consistency entails using internal marketing to impress their brand identity on their employees as well as their customers. This ensures that employees understand the brand's values well enough to effectively communicate them to customers. It is also critical to ensure that all communications with customers have consistent branding.
Invoices are a wonderful example of non-marketing communication that should be visually consistent with the brand of your business. An invoice that is visually appealing and consistent with your overall brand identity will remind your customer of why they chose your goods and reaffirm your ideals in their minds.
Powerful consistency with Fordeer: Invoice Order Printer
You can quickly add the logo and other branding information to your Shopify PDF Invoice with the Fordeer Invoice Order Printer app. Our Shopify automatic invoicing application enables you to make professional invoices that are perfectly consistent with your company's own brand.
Let's stand out by creating our own templates with just a few clicks. You will succeed in building your brand identity using invoice templates if you follow the instructions below.
Be unique, and only by customizing your invoice templates. Following this step-by-step guide, you will own beautiful templates for your brand.
On the sidebar menu, click "Templates" then click "Customize" to start.
Customize your unique invoice templates with "Branding & styling"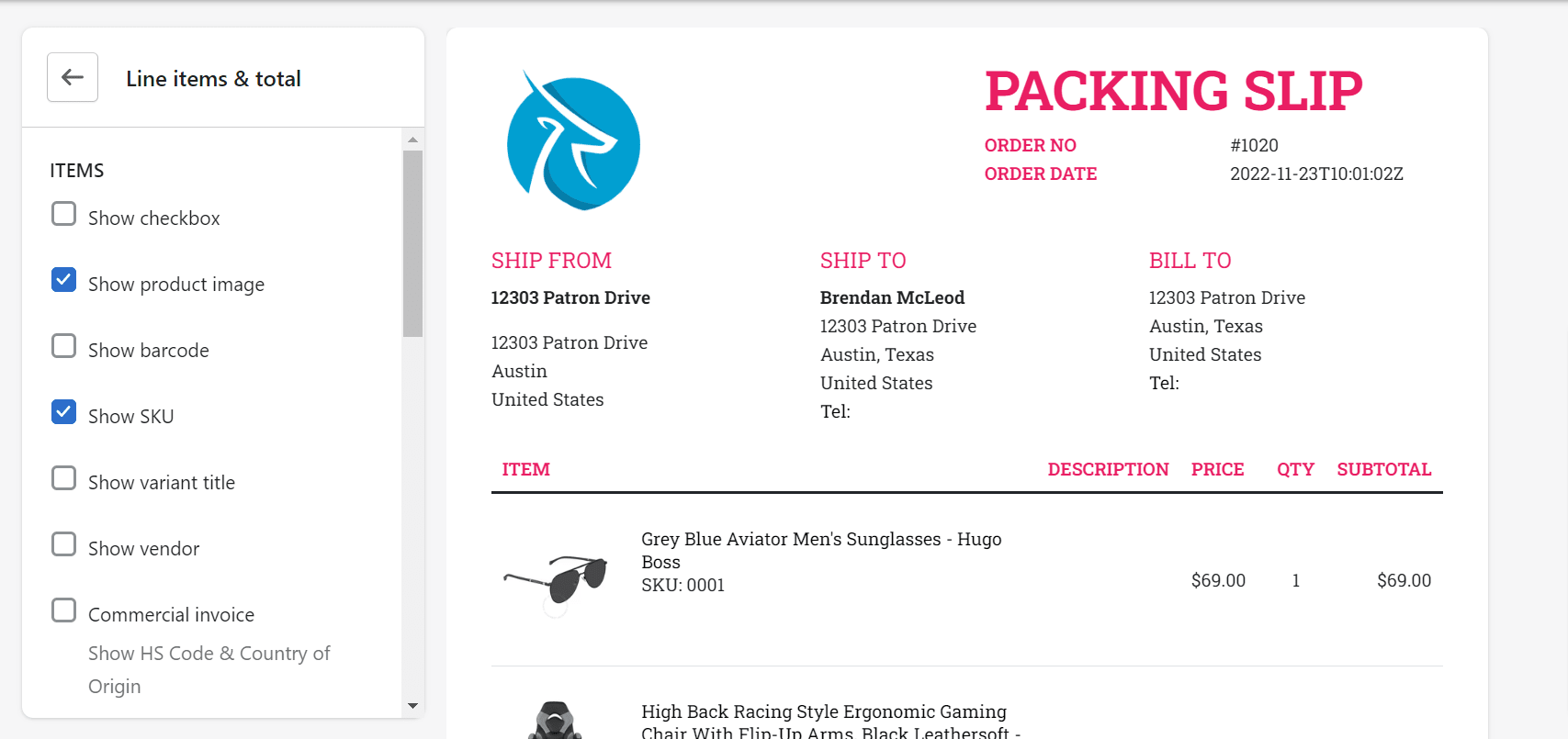 Show logo
Put a checkmark in the checkbox "Show logo". Just with one click, your company's logo will be displayed on the billing documents.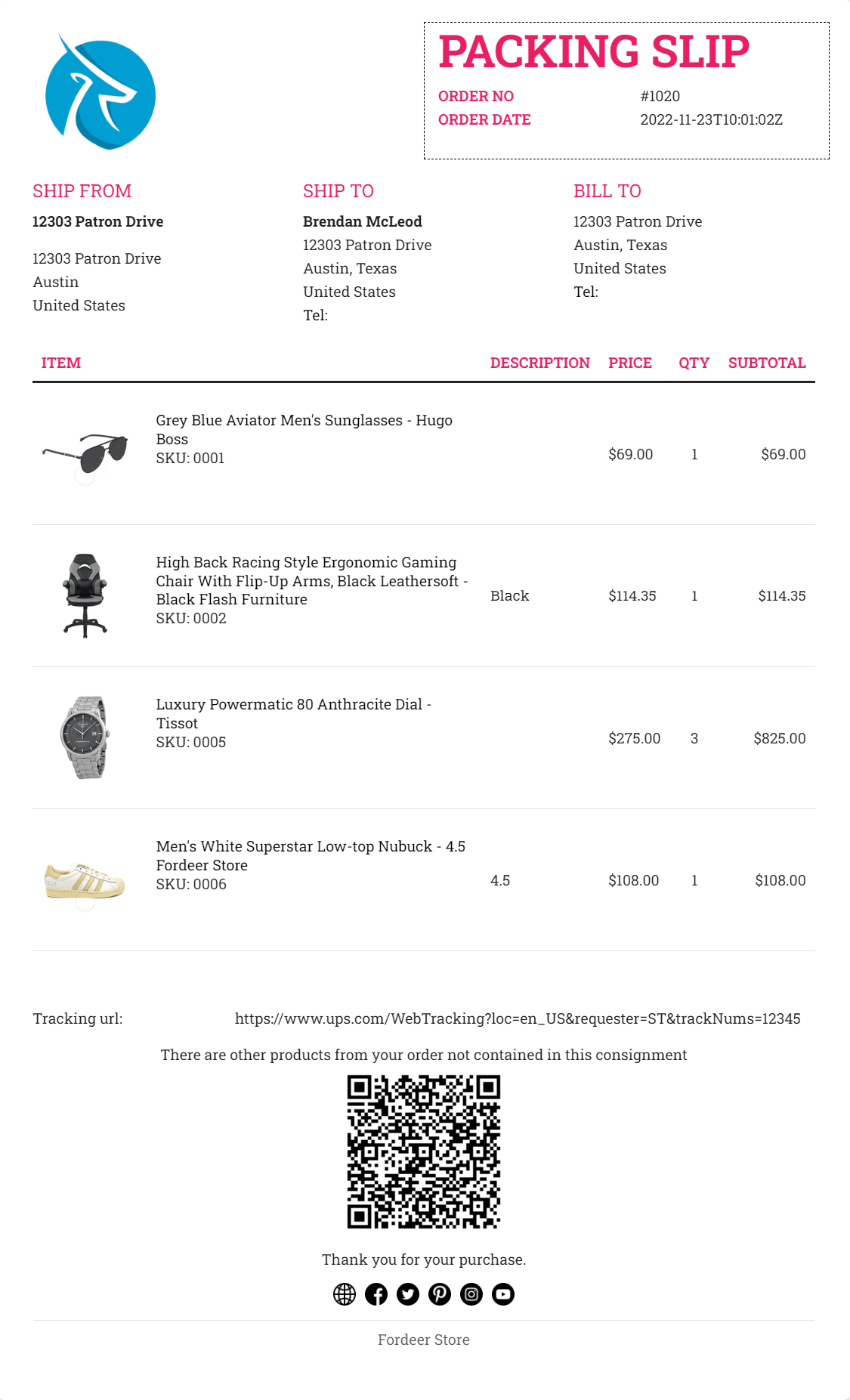 In the template, the previously set logo will be immediately filled in. You can adjust the logo size as you desire.
Primary color
There are a number of things that could be shown with the color you choose.
Not only the available color bar, but you also can use your favorite color or the primary color of your business by putting a checkmark in the checkbox "Use custom color"
Fonts
There is a font system available that you can apply to your documents. More than that, you can also use your own font by putting a checkmark in "I have another font." Then, you enter your font URL on the blank bar to apply your font.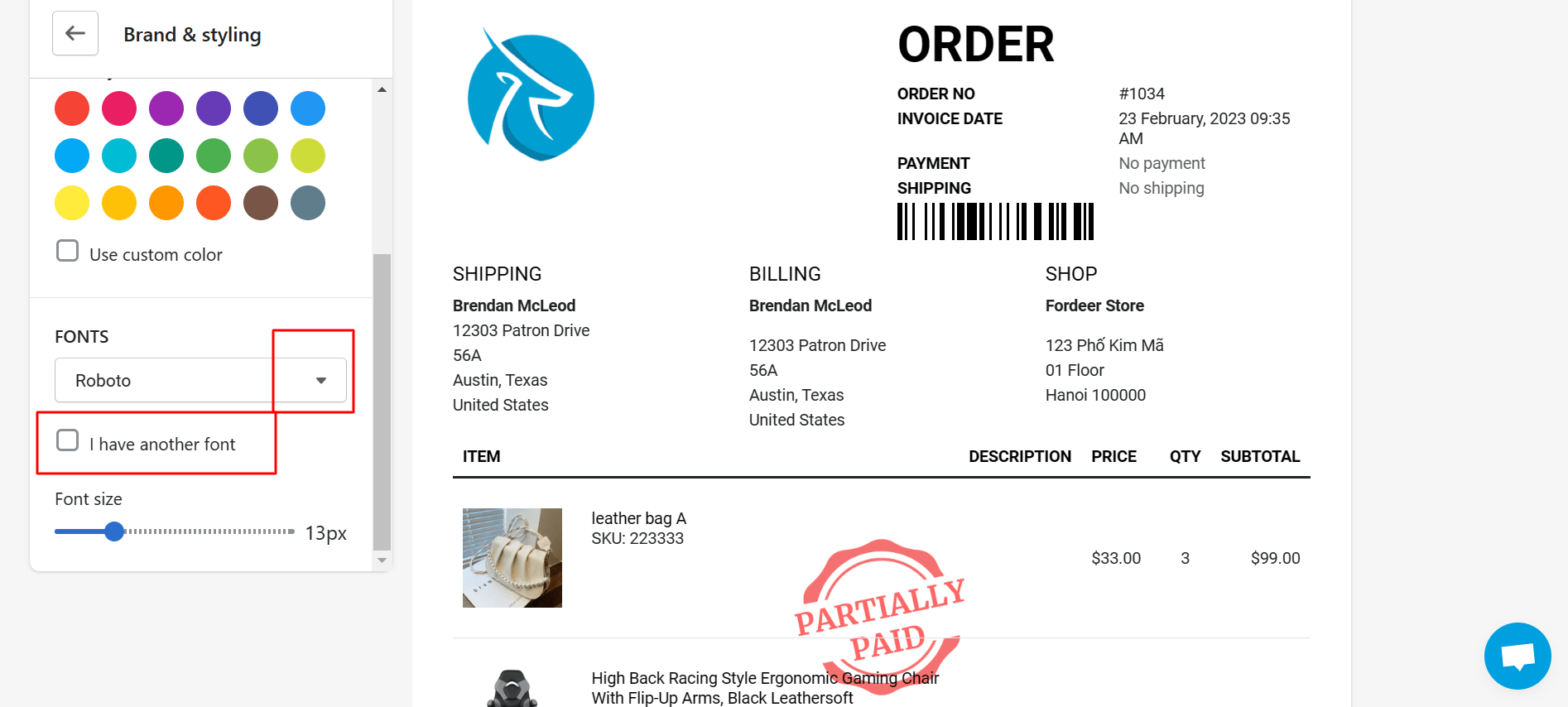 Moreover, you can also modify the font size and line height.
Attract your customers with a "Thank you note"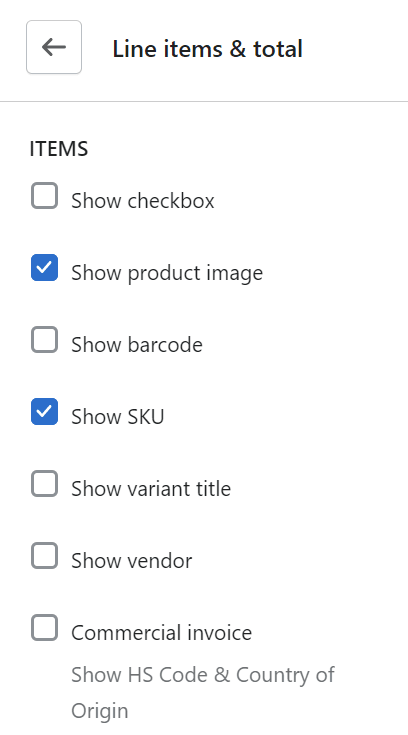 With this option, you can create a special "thank you note" that expresses your brand's message. This part allows you to make a great impression on your customers.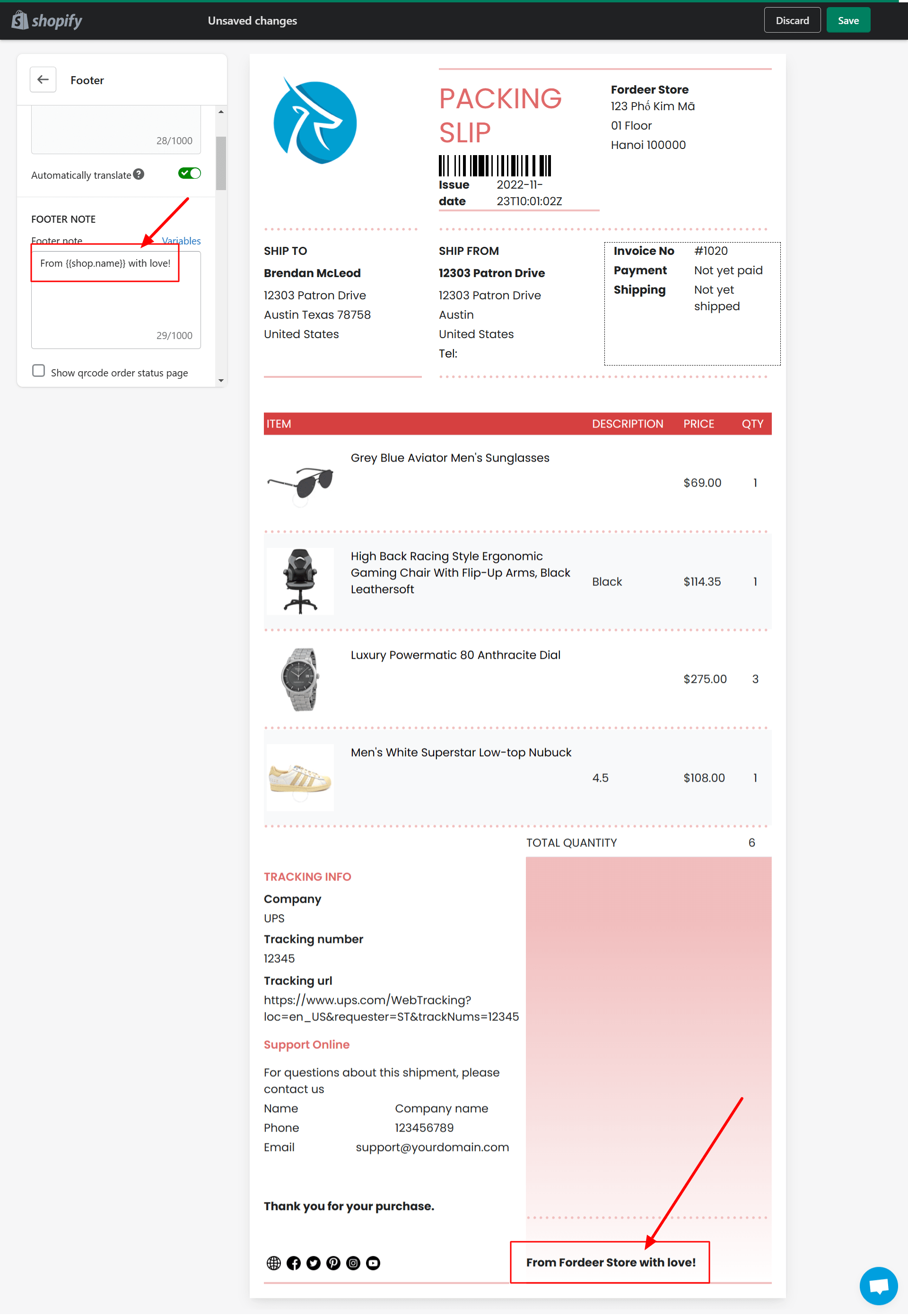 After you've finished customizing, don't forget to click "Save" to have your own billing templates, which will allow you to easily increase your brand identity.
---
👉 Fordeer, which is a start-up software agency in 2022, is so honored to be founded with the mission of producing support tools for businesses all over the world. "The great tools for the best businesses". Our highly qualified programming engineers, with all their passion, are always ready to dedicate themselves to creating the most useful apps for your business and Shopify online store. Keep following our blog to get more helpful business knowledge and top trends daily.
💡
Entrepreneurs need to focus on customer service and maintaining a credible brand image if they want to achieve long-term and sustainable success, regardless of the business model they pursue. Therefore, finding and selecting the appropriate business support tools is extremely crucial. That's why we have launched an app in order to help you swiftly and conveniently resolve any invoice-related issues at a reasonable price. Let's experience it with our
Fordeer Invoice Order Printer
.