Green Monday and tips for your successful eCommerce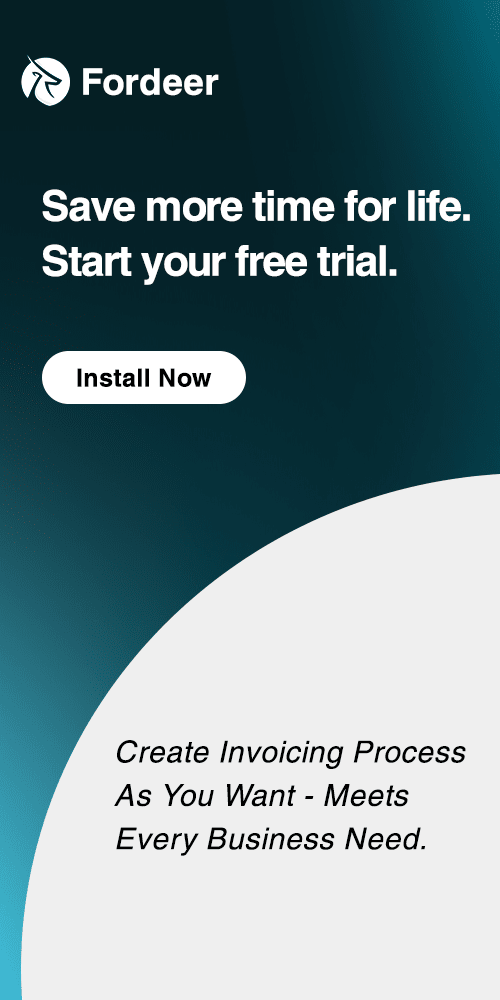 Every business has to benefit on the time leading up to Christmas as well as holidays and events like Black Friday and Cyber Monday. With so many upcoming holidays to plan for, Q4 may be challenging to manage and put your eCommerce strategy to the highest test.
Fordeer hopes you took advantage of Cyber Monday and Black Friday. It's time to take advantage of Green Monday, one of the biggest final shopping holidays of the year (falling on Dec 12, this year). So what exactly is Green Monday? For the previous seven years, this sales day has generated over $1 billion in revenue.
What is Green Monday?
Green Monday is your final significant opportunity to achieve your Q4 targets, whether you operate a digital marketplace in addition to a brick-and-mortar store or only online.
The second Monday in December is known as "Green Monday," and it is one of the biggest shopping days for the retail business. The day known as "Green Monday" is when many people hurry to buy last-minute Christmas gifts and take advantage of sales. In 2022, Green Monday takes place on Dec. 12.
The terms "green" and "sales" both relate to the online environmentally-friendly shopping trend. eBay firstly came up with this term "Green Monday" in 2007 after noticing a large amount of sales.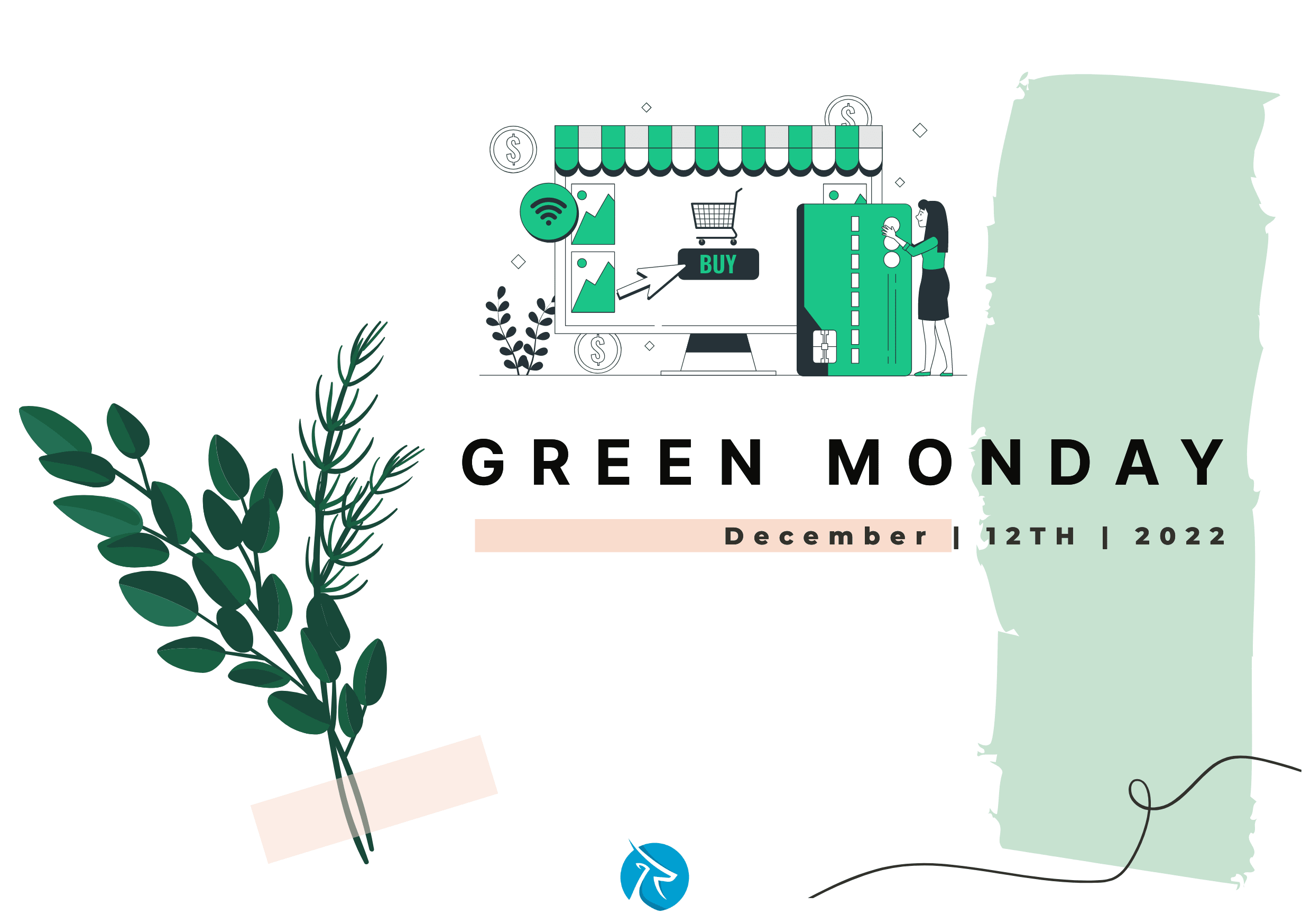 Green Monday is also known as Cyber Monday 2, since it is considered to be a second Cyber Monday. Consumers are lured to the "second opportunity," especially those who didn't finish all of their planned shopping on the real Cyber Monday.
How Green Monday can help your online store
Regardless of the size of your business, you may participate in Green Monday as an eCommerce vendor.
Start by observing what the major stores are doing.
Typically, Green Monday sales start at midnight and go for a full 24 hours. Even now, when sales lasting a week or even a month have become customary during the holidays, there is still room for a 24-hour sale when prices are at their lowest.
Offering your biggest discounts of the year is encouraged by the holiday's brief duration rather than a lengthy Cyber Week.
Additionally, if you can promote well enough to build up customer anticipation for the upcoming day, you may have customers waiting impatiently to participate in this one-day-only sales phenomena.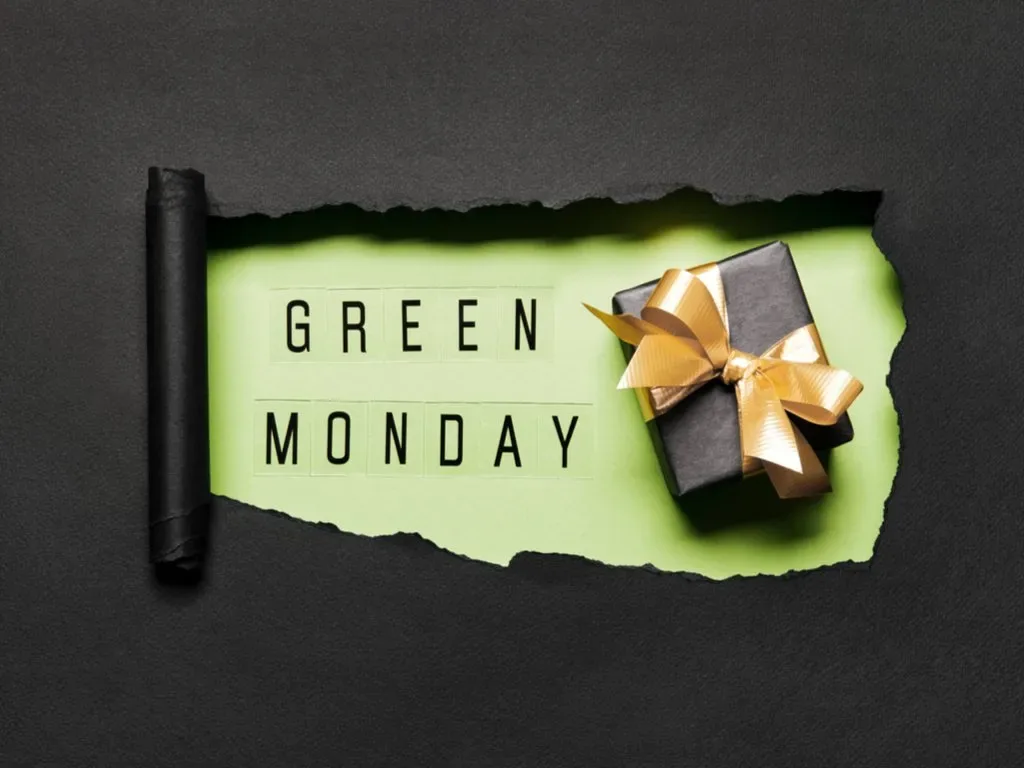 The strain is on because it is Green Monday so close to Christmas. They'll be looking for fantastic prices, and a number of things motivate people to buy on Green Monday:
Christmas pressure is just around the corner;
The duration of a substantial Green Monday discount;
The desire to spare money since many people already did some buying on Black Friday and Cyber Monday, and because your budget gets tighter as Christmas approaches;
The opportunity to shop around for the finest deals available (which is always there, but the holidays amplify it)
This clearly doesn't imply that you should prioritize Green Monday above other significant buying days; the goal is to make the Christmas shopping season better, not shorter. Instead, use Green Monday as a strong, precise instrument in your holiday sales strategy.
You must be able to efficiently promote through a variety of channels, such as newsletters and social media, and conduct various, concurrent promotions in your online store. Both capabilities are currently available to you if you use the correct eCommerce software.
Developing a sales strategy around Green Monday
Utilize digital marketing to create anticipation
You may advertise your forthcoming Green Monday specials by using social media sites like Twitter and Facebook. To spread the news, you may publish future specials, including a countdown, and even conduct like/share/retweet promos. One of your most effective marketing tools is social media, and it's free!
To start selling earlier, start your sales at midnight
Don't let any of your sales chances pass you by. When the clock strikes midnight, after generating excitement on social media, let your consumers loose on the discounts you've been advertising. Don't forget to check that your website is prepared for the load because you can experience a surge in visitors.
For inventory management and fulfillment, utilize a virtual warehouse
A wholesale distributor can assist you in overcoming a number of obstacles if you're seeking for extra products to sell. They don't have a minimum order requirement, so you only receive the inventory quantities you require. To fulfill orders from their warehouse that will be sent straight to your customers, they also provide dropship, blind ship, and FBA solutions. This frees up your time, effort, and resources so that you may focus on other urgent company issues like customer service and marketing.
Ready to handle a surge in orders
As long as your Green Monday promotion campaigns become successful, a large number of orders will come to you. You will find it challenging to ensure that all invoices and billing documents can be delivered to your customers on time and with the right model you want. This is the time you need to find out a right software help you to deal with solving all of these. Fordeer Invoice Order Printer is one of the most professional app that provides you with the greatest solution of invoice-related issues.
Change your approach
Particularly during the holidays, the ordinary shopper's email is a sea of deals. You need to take a unique approach if you want people to remember Green Monday as something exceptional. With hourly discounts on well-known brands including Samsung TVs, KitchenAid mixers, and Bose sound systems, eBay commemorated 10 years of Green Mondays in 2017. However, this year's promotions from many retailers have not yet been made public.
For many businesses, the fourth quarter is crucial. Take advantage of all sales opportunities to enjoy a memorable year! Fordeer sincerely hopes that this post has given you a lot of suggestions on how to organize a successful Green Monday. Do not forget to look at our Fordeer Invoice Order Printer, an amazing solution for all your invoice-related issues, if you really succeed in increasing sales.
---
👉 Fordeer, which is a start-up software agency in 2022, is so honored to be founded with the mission of producing support tools for businesses all over the world. "The great tools for the best businesses". Our highly qualified programming engineers, with all their passion, are always ready to dedicate themselves to creating the most useful apps for your business and Shopify online store.
📌 Fordeer Invoice Order Printer (FIOP) is a Shopify app, which was built as a professional alternative to Shopify Order Printer. With FIOP, you are able to "print" or "download" invoices, packing slips, orders, etc., in bulk and send them to your customers directly.
Learn more about app
.