Eco-Friendly Packaging Ideas - Tips For Branding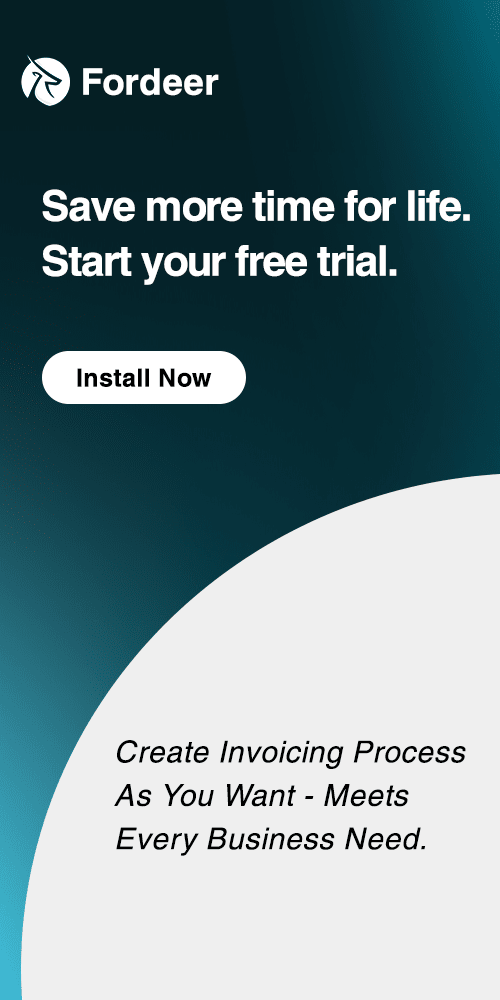 If you're an ecommerce merchant who wants to be more eco-friendly, one of the biggest areas you can look into is your packaging.
The growth in online shopping has led to a boom in ecommerce packaging and more waste in landfills. It is clear to be shown that it's becoming increasingly urgent for businesses to adopt more eco-friendly practices.
To help you do just that, Fordeer has put together a handy list of environmentally friendly packaging materials. Go through them below and see which options are the best fit for your business.
What is eco-friendly packaging?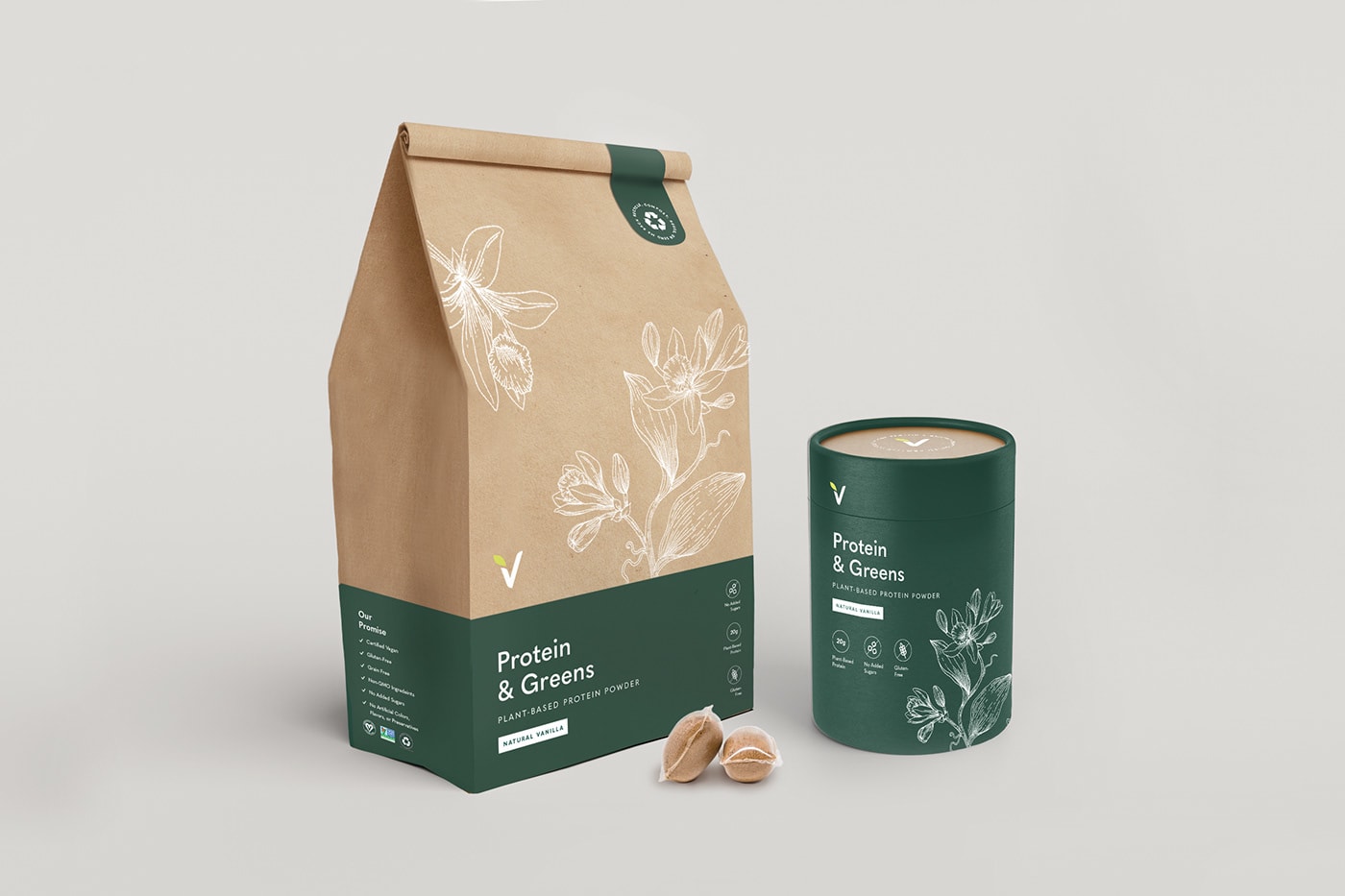 There are a number of rules when it comes to what can be called eco-friendly or sustainable packaging:
Beneficial, safe and healthy for individuals and communities throughout its life cycle.
Meets market criteria for performance and cost.
Sourced, manufactured, transported and recycled using renewable energy.
Optimizes the use of renewable or recycled source materials.
Is manufactured using clean production technologies and best practices.
Is made from materials that remain non-toxic throughout the life cycle.
Is designed to optimize materials and energy.
Effectively recovered and utilized in biological and/or industrial closed-loop cycles.
Essentially, it needs to be made from eco-friendly materials, biodegradable and able to be either reused or recycled.
Why is eco-friendly packaging essential for your sales?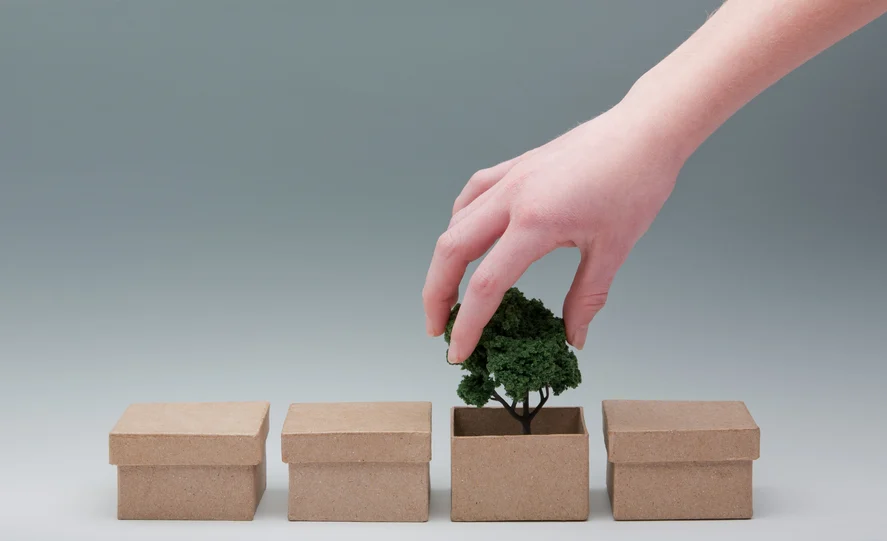 Eco-friendly packaging is versatile
Eco-friendly packaging may be used in any sector. There will be an eco-friendly packaging type that will suit your particular requirements, whether you're searching for packaging for groceries, apparel, cosmetics, or even electrical products.
It improves your brand image
Building trust with your clientele by being an ecologically conscious business. Sustainable product trends are becoming more popular. For instance, sustainability is a hot concern in the fashion sector.
By 2025, according to fashion manufacturer Zara, all of its collections will be created entirely of sustainable materials. There are even proposals for certifications to be established so that fashion firms may claim to be "really" sustainable. By keeping up with trends, your company will always be at the cutting edge of innovation and client happiness.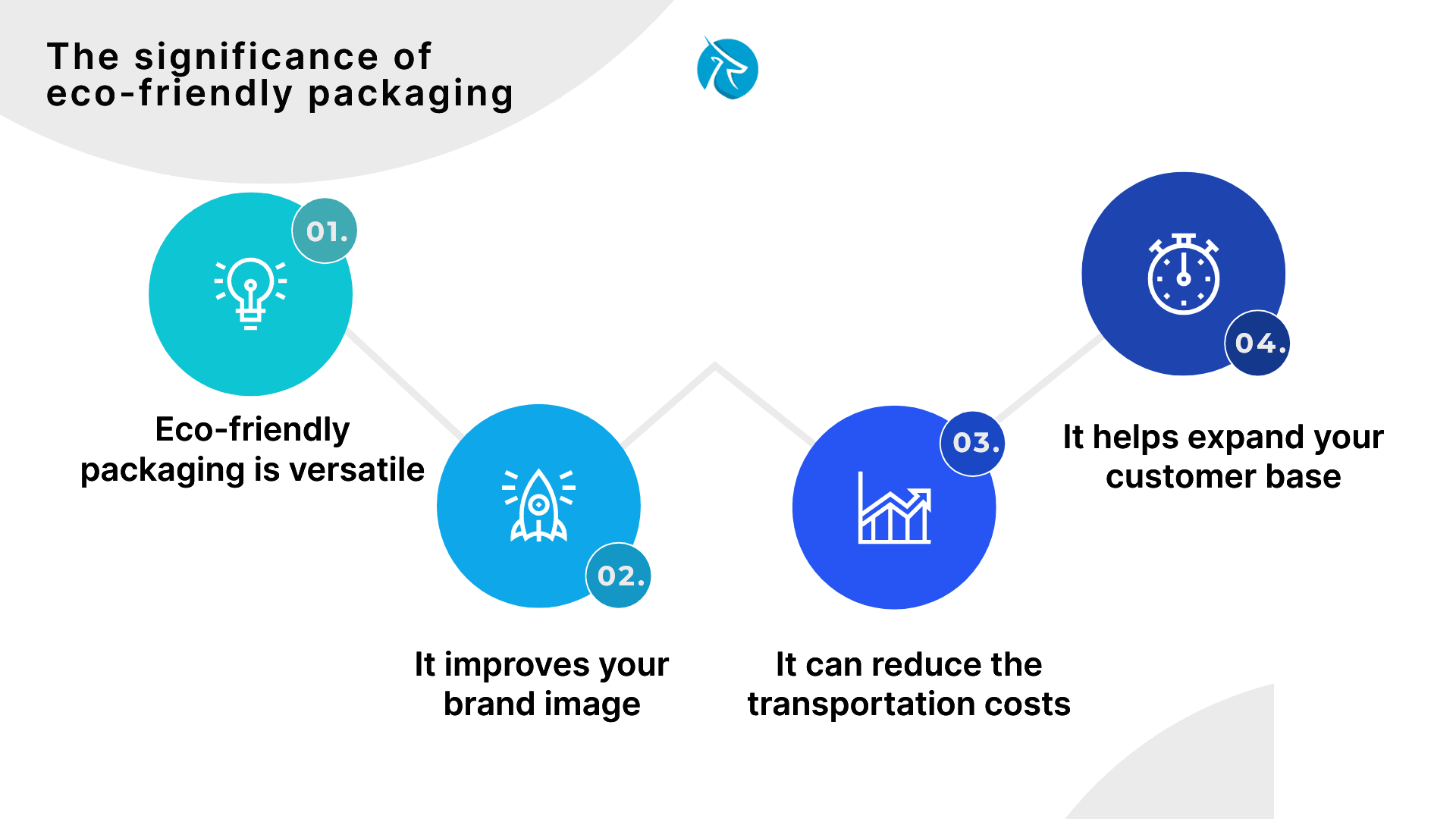 It can reduce the transportation costs
If you choose high-quality, environmentally friendly packaging, you might need to use less of it overall. Costs associated with transportation will therefore be lower overall.
It helps expand your customer base
90% of CEOs believe that success depends on sustainability. With the emergence of sustainability trends, it is clear that consumers want to connect with and make purchases from companies that pursue sustainable aims and practices. Any business, whether it is established or just getting started, needs to prioritize sustainability.
Which kind of packaging are more environmentally friendly?
There are plenty of alternative packaging solutions that are biodegradable and recyclable. Below are the most common examples of packaging that naturally decompose:
Paper – It's a great packaging option since it's reusable, recyclable, biodegradable, and can be used for any purpose. Most of the paper packaging we see everyday are made out of recycled paper.
Cardboard – Due to its sturdy form, cardboard is another awesome alternative for packaging. Cardboard that isn't laminated decomposes easily.
Corn starch – Packing 'peanuts' (protective packaging used to hold fragile items in place) can be made using corn or plant starch material. This type of packaging can be used in lieu of plastic bubble wrap. Starch-made packing peanuts are fully biodegradable.
Bagasse paper – This packaging material is made from the extracted juice of sugarcane fibre pulp. Bagasse paper is commonly used to replace traditional paper packaging in food services.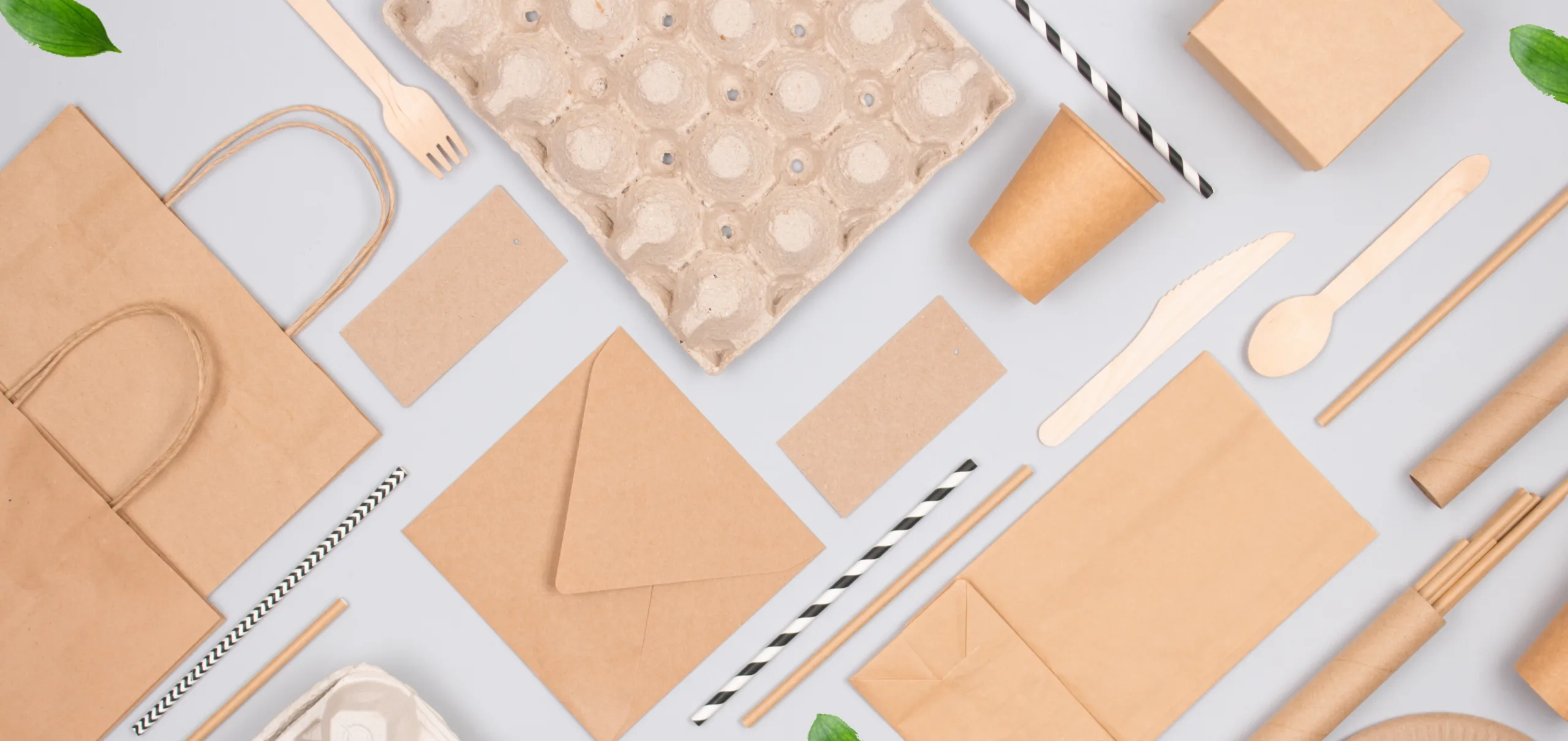 There are also packaging items that can be recycled. However, even if they don't cause harm to the environment, sourcing the raw materials used to produce these items still requires a significant amount of energy.
These recyclable packaging materials are:
Paper
Cardboard
Glass
Some plastics – Examples of recyclable plastics are PET bottles, milk jugs, shampoo bottles, ice cream tubs, takeaway tubs, plastic utensils, and plastic bags. More about recyclable plastics in this comprehensive guide.
Some metals – Metals can be recycled many times. Steel cans used to contain food and drinks can be recycled.
Eco-friendly packaging ideas - tips for branding
Reusable packaging
More trash is being created as the population rises, and this rubbish frequently finds up in landfills. Making recyclable packaging that can be reused again is one technique to aid in its reduction.
After being opened, your packaging could change into something different. For instance, a glass container that, after serving its initial purpose, serves as a vase. To ensure that customers know exactly how to make the most of the materials, you could even provide instructions on the box on how to reuse it. This is simple to do by including a beer or wine bottle label.
Cardboard boxes
Cardboard cartons are a more conventional choice. You may frequently find boxes built from recyclable materials. They are more environmentally friendly than plastics since they are strong, inexpensive, and biodegradable.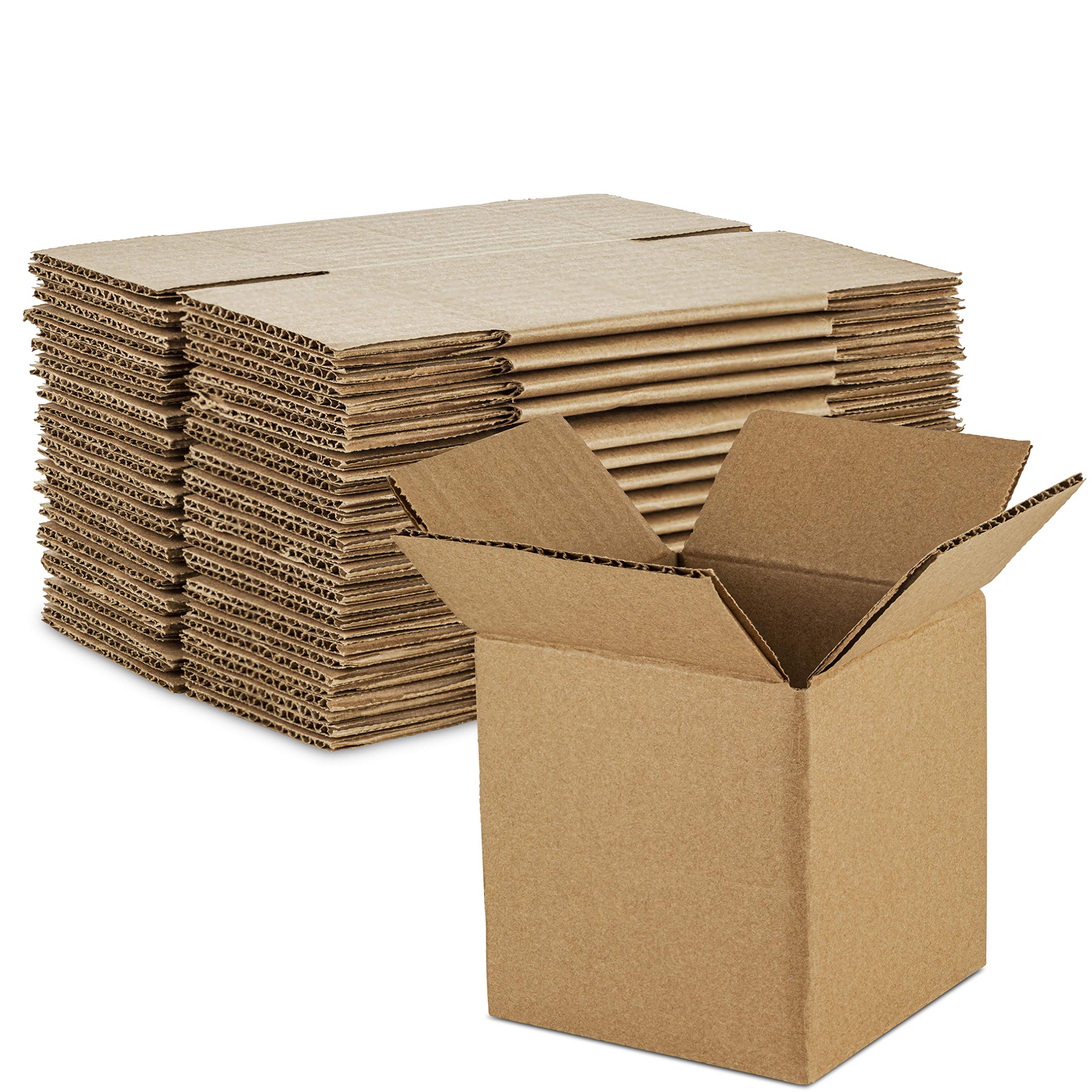 Double or even triple-walled cardboard can be a good solution if you're concerned about them destroying your merchandise.
Why not embellish cardboard with package labels or logo stickers as it isn't the prettiest material when used alone? In this manner, you may incorporate your branding while also providing a personal touch.
Compostable packaging
Organic waste that is biodegradable and has the added advantage of enhancing soil health is referred to as compostable. Boots wants all of its pharmacy bags to be biodegradable.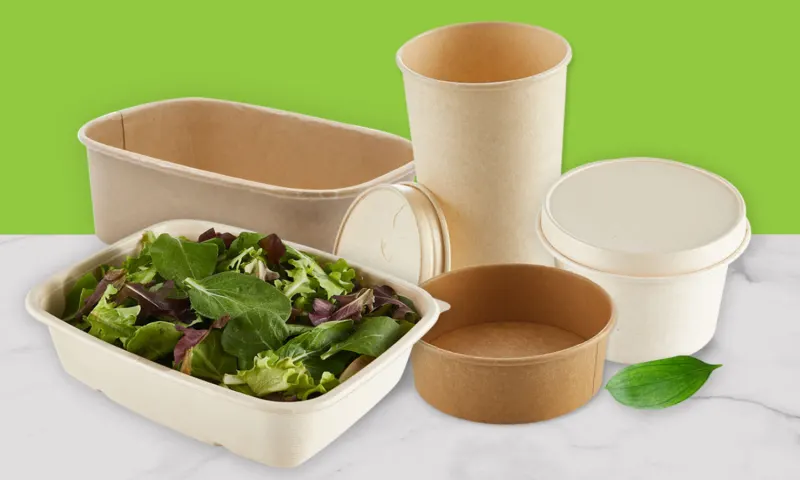 In 2022, more than 10 million bags made of this substance rather of plastic were produced. They are produced using potato starch. Make sure your packaging includes guidelines so that buyers may dispose of it in the most environmentally friendly manner.
Environmentally friendly labels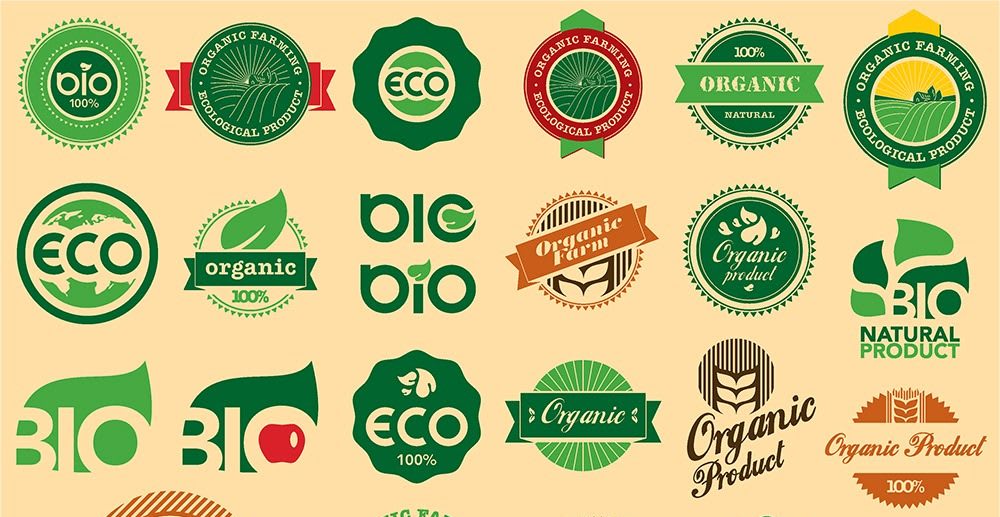 You need labels for your water bottles, candles, and cosmetics. Environmentally friendly labels, available in glossy and uncoated varieties, may now be purchased. They are composed of paper. They are an excellent choice for companies searching for simple yet effective strategies to lower their carbon footprint.
Plantable packaging
A great approach to make your packaging go above and beyond is using plantable packaging. Some businesses are pioneering the use of wrappers that include seeds for herbs like basil and mint.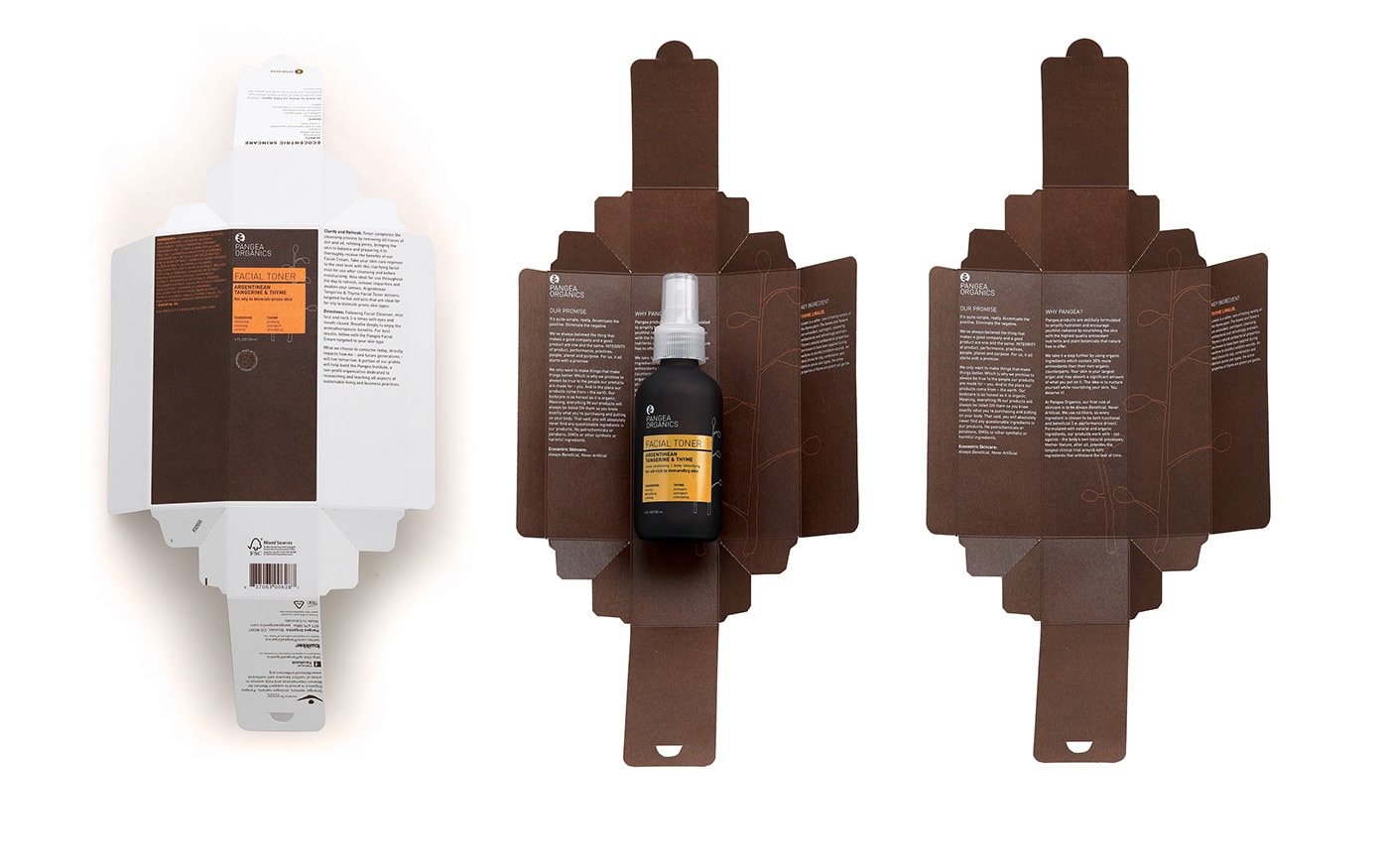 For instance, Pangea Organics produced soap packaging from seeds from the spruce tree. A simple and sustainable solution to decrease waste is to simply soak it in water after use, plant it in the ground, and watch the seeds develop.
Returnable packaging
Make your packaging returnable as another sustainable concept. In fact, you may provide your consumers a perk to join the cause, whether it be monetary or through a loyalty program.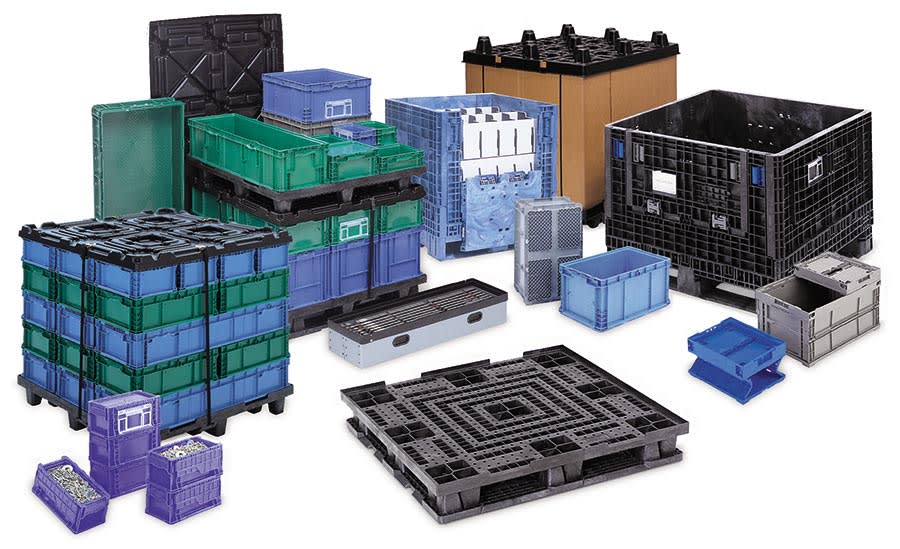 It used to be customary to give your milk bottles back to the milkman on a daily basis. A few creamery businesses, including Straus Family Creamery, provide a comparable service. If the bottle is returned, the customer will receive their $2 deposit back, and the bottles are reused five times before being recycled.
Mushroom packaging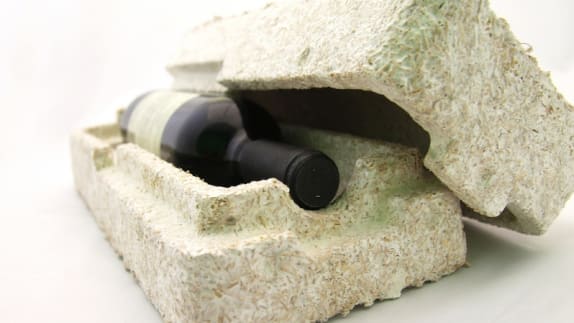 If you sell electronics, you'll want to make sure that they are shielded from damage during shipment. Polystyrene is frequently used to prevent breakage.
However, businesses like Dell are beginning to choose plant-based substitutes. In contrast to conventional polystyrene, innovative packaging that incorporates mushrooms and is biodegradable has been created.
Brown paper
Rolls of 100% recyclable brown paper are available for purchase. The paper will disintegrate considerably more quickly than conventional wrapping paper if it is comprised of organic ingredients.
With a provider that is FSC-certified, brown Kraft paper labels are also made of environmentally acceptable materials. A simple business or logo sticker might be placed on a brown paper parcel.
Consumers are growing more conscious of their influence on the environment. The past several years have seen a shift in consumers' purchasing habits toward more morally and ecologically responsible products. There is a definite rise in demand for safer alternatives to formerly dangerous items. Brands are now required to reevaluate how environmentally friendly their goods are, including the materials they utilize, production processes, and shipping methods.
Unsure about how to improve the sustainability of your products? Fordeer hopes that the material above and the answers to some commonly asked questions will be useful to your business.
---
👉 Fordeer, which is a start-up software agency in 2022, is so honored to be founded with the mission of producing support tools for businesses all over the world. "The great tools for the best businesses". Our highly qualified programming engineers, with all their passion, are always ready to dedicate themselves to creating the most useful apps for your business and Shopify online store.
📌 Fordeer Invoice Order Printer (FIOP) is a Shopify app, which was built as a professional alternative to Shopify Order Printer. With FIOP, you are able to "print" or "download" invoices, packing slips, orders, etc., in bulk and send them to your customers directly.
Learn more about app
.