Dropshipping vs Order Fulfillment: Key Differences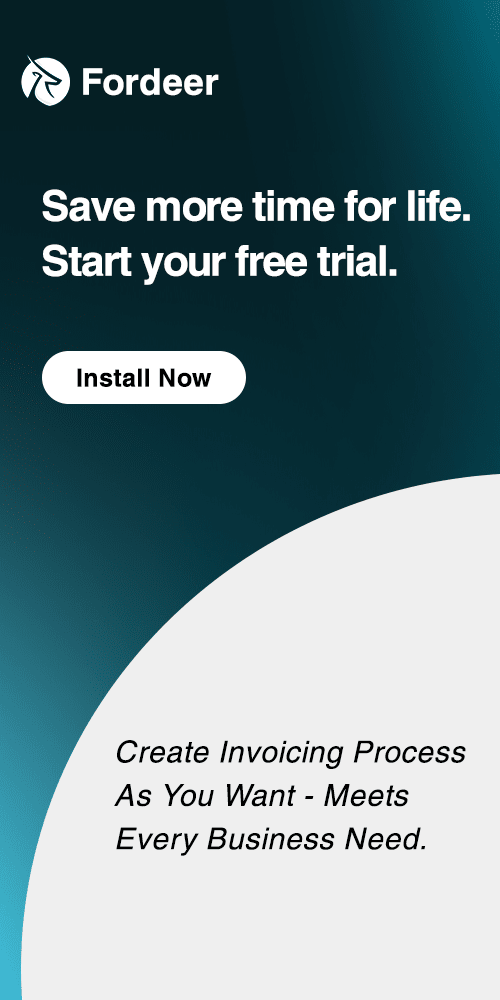 Dropshipping and order fulfillment businesses are frequently argued over or mistakenly used interchangeably in the world of eCommerce, but a direct comparison is difficult due to their variances. Despite the fact that they both provide merchants looking for outsourced fulfillment services with options, they operate under very distinct business models.
Dropshipping is the practice of working with suppliers and manufacturers to take orders for their products without actually keeping any in stock. On the other hand, retailers who use fulfillment companies employ them to contract out the task of keeping, handling, and shipping their own goods.
Finding the best strategy for your small business requires an understanding of these differences.
Although these purchasing processes may appear identical to the buyer, they are actually highly distinct from one another. Let's learn more about each system in Fordeer's given article below.
What is dropshipping order fulfillment?
Manufacturers or wholesalers of your products are your dropshipping partners. They are the ones that own the inventory during this time, not the store. In the online stores of the merchant, your consumers will place orders and make payments. The merchant will then buy the ordered goods from the dropshipper. After receiving the information from the initial order, drop shippers ship the goods directly to the buyer.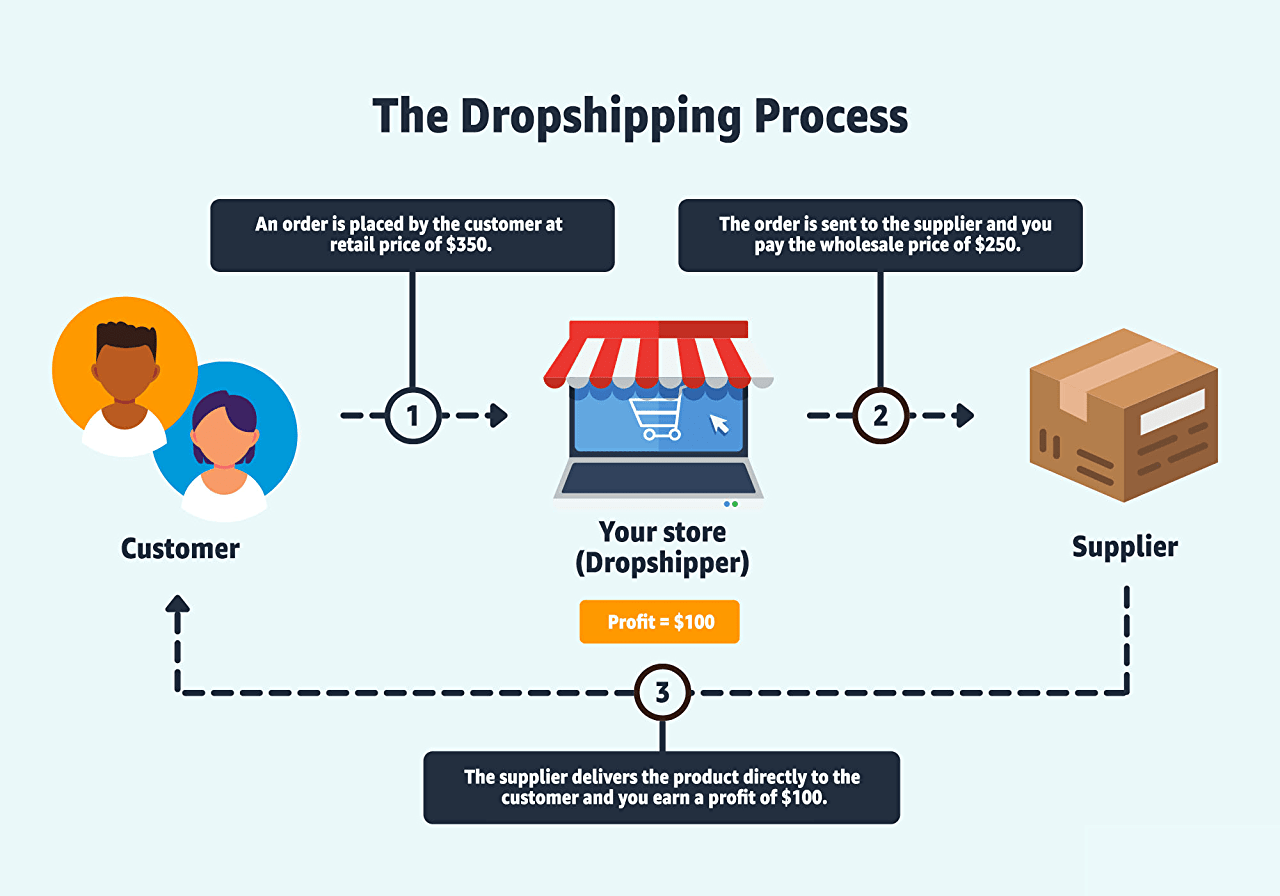 In this type of fulfillment approach, the merchant transforms into a third party who makes money by marketing, selling, and offering customer service for the dropshipper's items. As the retailer in this scenario, you will be in charge of choosing the final prices, thus you have complete control over the profit margins.
What is an order fulfillment company?
Fulfillment is the area of the retail supply chain that accepts, handles, and ships customer orders. And many retailers decide to contract out these duties to a third-party fulfilment business, like The Delivery Group, to finish this stage. The Delivery Group can assist with managing your inventory, picking and packing customer orders, processing orders, and shipping your goods as a skilled third-party fulfilment provider.
In order to run their businesses efficiently, retailers and online sellers frequently work with fulfillment firms like The Delivery Group. They purchase the items that will be sold on their online store and then bring them to the fulfillment facility. When a consumer places an order through your online store, the order information is forwarded to us, where we pick and pack your products and send them in accordance with your established delivery schedules.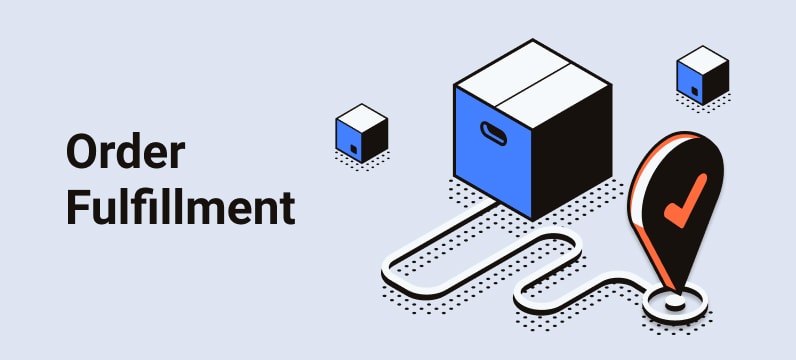 While though order fulfillment can occasionally be handled internally, this is often just a possibility for startups and small firms. This is due to the fact that, as your business expands and your volume of orders increases, you will eventually run out of room, labor, and time to handle the influx of orders, making it impossible for you to fulfill any delivery commitments you set on your website.
When this happens, it makes logical to delegate certain tasks to a partner organization like The Delivery Group, who can handle them with a lot more room and a lot larger staff.
Dropshipping vs Order Fulfillment: Key differences
Both company models provide an online shop as an alternative to operating a brick and mortar store, but they are also two different business models with significant differences. Most significantly, there are distinctions between dropshipping and order fulfillment in terms of the ownership of the goods, operations, control, the nature of the relationships, and the risks involved in both strategies.
Who owns what?
The ownership of inventory is one of the more apparent contrasts between the two business models. Merchants who work with fulfillment firms own the products they need assistance with, but it can be expensive to own stock before you sell it, despite the fact that doing so gives you more control over your offerings and revenues.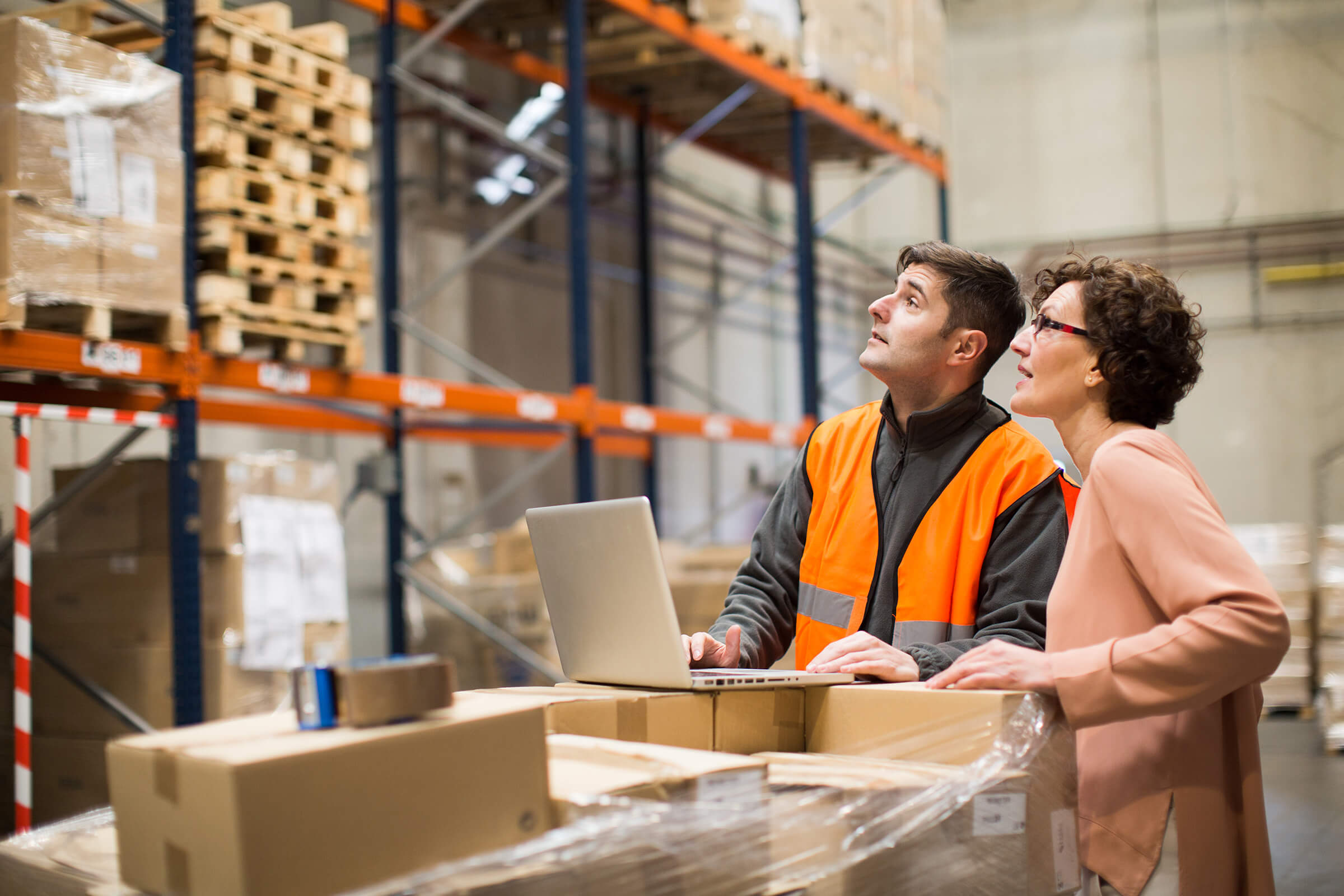 Conversely, drop shippers are used by businesses that never actually own or hold the goods they sell. Until it needs to be transported directly to a customer, it stays with the provider. Although there is far less financial risk with this strategy, you can never be certain of the caliber of the goods being sent out.
Relationship with your partners
The characteristics of the connection between retailers and dropshipping websites differ from those between retailers and fulfillment companies.
Suppliers give merchants access to their infrastructure and inventory levels while dropshipping. Additionally, they concentrate their operations on manufacturing, wholesale, and fulfillment, and work with retailers to handle the rest.
Retailers can finish their supply chain by offering marketing, customer support, and sales channels. eCommerce retailers contract with fulfillment firms to handle labor-intensive chores on their behalf, giving them access to their intricate infrastructure systems in exchange for money.
Control and reliability of operations
Both business models begin with the creation of an online store using your preferred eCommerce platform, despite the fact that the normal daily tasks for running each type of business model can differ significantly.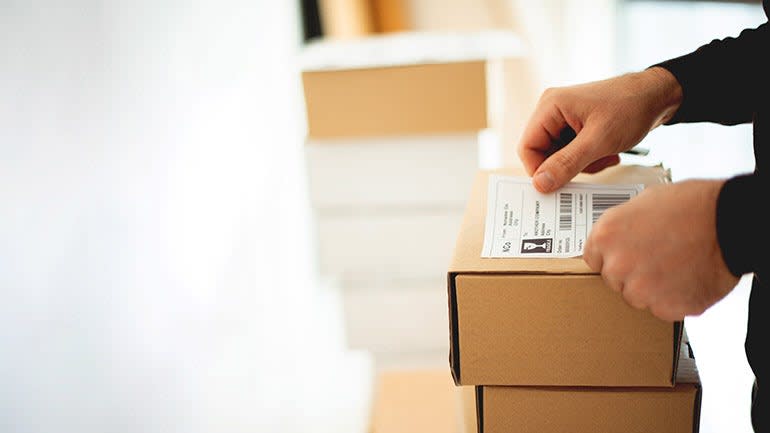 Dropshipping sellers use specialized drop-ship marketplaces to browse products and get in touch with suppliers, providing a simple alternative to the more established eCommerce model. Customers can anticipate that their order will be sent to the wholesaler when they purchase products from a dropshipping merchant, and merchants must monitor their orders to make sure they are being filled effectively.
Fulfillment businesses provide automatic order routing with a far more dependable assurance of effectiveness, allowing sellers to spend less time processing orders and more time concentrating on important tasks. Customer service responsibilities vary depending on the model, with dropshipping sellers needing to spend more time working to assist customers who are having problems.
Dropshipping vs Order Fulfillment: Which one is better?
Think about your providers and products
Although store owners sometimes work with multiple distributors or manufacturers, not all will drop-ship orders to customers. Not all fulfillment providers will be ideal for your business depending on your demands and products. Drop shipping sellers frequently have to give up flexibility in order to reduce the cost of their inventory. While each merchant will charge them a different packing and shipping price, merchants may also encounter increased complexity when determining what to charge their consumers for handling and shipment.
Consider your customers
Where do your customers reside? Are many of them gathered in one region of the United States? Do you have customers in Canada or other other countries?
As you were considering your fulfillment alternatives, the location of the customer was another important consideration. Your fulfillment center or drop shipper should ideally be located as close to your clients as possible. You may be better off looking for a fulfillment house that is close to your clients if your manufacturer is on the west coast of the United States but the majority of your customers are on the east coast rather than having that manufacturer drop ship.
Consider the technology
Online sellers should think about the back-end systems that handle order processing and delivery. Large B-to-B orders that are delivered to a relatively small number of commercial addresses are a task that manufacturers and distributors are accustomed to handling. The software used by drop shippers and fulfillment businesses should be able to automatically interface with it, speed up order processing, and give a real-time picture of inventories and shipments.
Learn about your margins
The profit margins must be taken into account when contrasting order fulfillment versus drop shipment. While dropshipping enables merchants to handle virtual storage and spares them the headaches of managing a large inventory, order fulfillment necessitates additional costs or fees for inventory storage. While assessing each, take into account the overall average cost per order to evaluate if drop shipping or order fulfillments will result in higher margins. When it comes to putting things into the hands of customers, there is no one-size-fits-all strategy, and some online vendors combine order fulfillment and drop shipment.
Wrap up
When looking at all of these aspects, drop shipping seems to be considerably much better to order fulfillments. As the manufacturer or wholesaler is taking care of the inventory, drop shipping frequently requires a cheaper expenditure than order fulfillment. Due to its flexibility, you may be able to test out new products in your shop without taking the chance of purchasing wholesale items that you might not be able to sell. Nevertheless, since you wouldn't be receiving a wholesale price, you might end yourself paying more overall. Once a consumer has already placed their order, the supplier or manufacturer may be slow to notify you if they are running low on a product you are selling.
Dropshipping and order fulfillment companies are two separate business concepts that can be used by online retailers. Depending on their needs, a retailer with the available capital and desire to invest in an unproven product or marketing strategy may benefit from a dropshipping partner, while a merchant without the capital or desire to make a large investment may find more value in an order fulfillment service.
---
👉 Fordeer, which is a start-up software agency in 2022, is so honored to be founded with the mission of producing support tools for businesses all over the world. "The great tools for the best businesses". Our highly qualified programming engineers, with all their passion, are always ready to dedicate themselves to creating the most useful apps for your business and Shopify online store.
💡
Fordeer: Invoice Order Printer is a PDF Invoice app on Shopify. There are multiple beautiful templates available for invoices, orders, refunds, and packing slips. You can edit all these templates and print out the document simply. The best thing is a reasonable pricing plan and various amazing features! Be faster, cheaper, and more effective for your brand preferences with Fordeer.