Dropshipping business model and legal issue 2023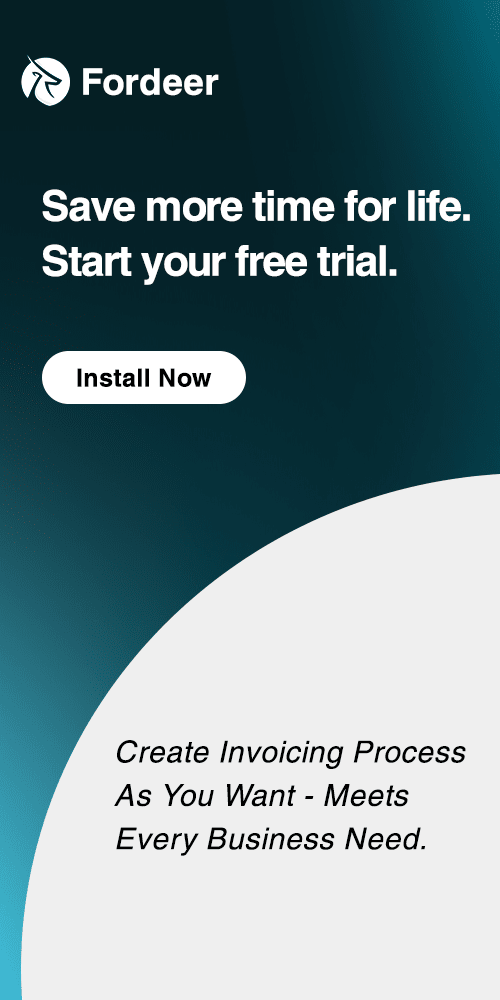 Dropshipping is an order fulfillment strategy that does not call for a company to maintain inventory. Instead, a third-party supplier receives the sales order from the store and distributes the product to the buyer. In contrast to common opinion, the dropshipping business concept is not a way to become wealthy quickly.
Selling other people's items and keeping a percentage of the sale may seem like simple money, but when you take all the disadvantages, challenges, and daily management into account, it may actually be a difficult job. Yet, if you go about it in the right manner, dropshipping can still assist you in creating a prosperous company. Simply put, not as soon as you had hoped.
Here is everything you need to know before you start dropshipping on your e-commerce platform, from the pros and cons of doing so to the ideal approaches, from the top dropshipping businesses to frequently asked questions. Let's explore deeply with Fordeer.
Legalities concerning the business of dropshipping
Business License
The most significant information is that having a business license is a terrific idea if you want to be taken more seriously in the business world, even though it is not necessary to open a store and sell goods. There are various possibilities for the sort of registration you should make depending on the nation in which you intend to register your business. Make sure to weigh your alternatives to decide which is best for your circumstances.
Tax Purposes
Taxes put the business license itself into perspective and depending on your location, it may be slightly or significantly different from a company operating in another nation or territory. Despite this, it remains one of the most crucial factors in establishing your company's legitimacy and getting it acknowledged by both your consumers and your country.
Sales taxes on your goods and income taxes on your profits are a couple of taxation factors to take into account. Be important to speak with a tax attorney and accountant before making any tax-related decisions because this is a constantly changing aspect of e-commerce.
Liability
A business license is an essential component of running a business since it limits personal liability in the event that a problem emerges with a product you bought from an internet retailer. A type of general liability insurance called product liability insurance shields companies from the financial and legal danger associated with selling subpar products to customers. Due to the possibility of product problems when dropshipping from websites like AliExpress that may have different production regulations, it is vital to take precautions to safeguard yourself in the worst-case scenario.
Product liability insurance is a great way to further protect both you and your company because it pays for the costs of defending any claims that may result from a faulty product in court (bodily injury, property damage, financial losses, etc.). Product liability insurance is essential to ensure that your items won't injure anyone because unhappy consumers may file a lawsuit to ruin your organization. Some of the most expensive cases to litigate can be those involving product liability.
Legitimacy
The third element can be considered the most crucial at the beginning or the value-added element. Possessing a business license eventually establishes your entity's legitimacy in the eyes of customers and any other businesses you intend to do business with, which is important if you want to build strong connections with suppliers or be recognized as a reliable source of items.
You may eventually need to fill out paperwork for suppliers or other business transactions; renewing your company license will give you more credibility in these situations.
Refund Policy
Online stores are not required to have refund policies, but they must accommodate unusual instances because of flexibility and shifting conditions. By detailing your store's policies, customers will be aware of what rights they have in the event that a product falls short of their expectations or may be damaged.
Having a refund policy will enable you to refer to the document and, hopefully, reach an agreement if irate customers request a refund or exchange. Yet, if a dissatisfied customer filed a claim, even if they lost, it might seriously damage your brand's reputation. Always try your utmost to safeguard both your reputation and yourself.
Legal Agreements
Your online store should include both Terms and Conditions and Privacy Policies. In the event that you are gathering personal data, such as names, addresses, and banking or credit card information, Terms, and Conditions are mandated by law. Although privacy policies are a protective measure to reduce legal risk, they are not always required by law.
Users should also be made aware of your corporate policies, as well as the guidelines for using your website. This can be a precaution if you have anything that could be harmed by intellectual property theft or if users are harassing you or using the website in an unproductive way.
Is dropshipping legal?
Dropshipping is legitimate, yes. You must abide by regional, federal, and international rules while selling goods, just like in any other kind of business. Dropshipping is often a low-risk business model with little personal liability risk as long as you follow these steps. To specify who is legally responsible for problems that occur during the sales process, the shipping process, or during consumer usage, you might want to have a lawyer establish legal agreements with your dropshipping companies.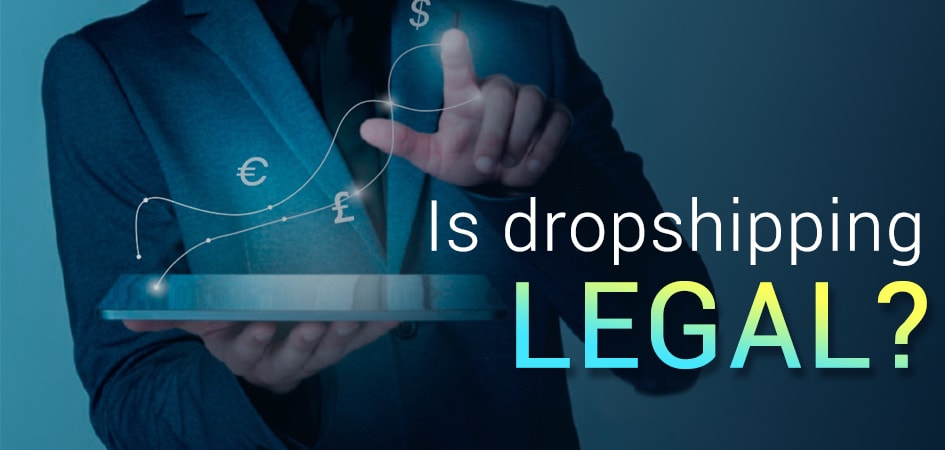 When starting your dropshipping business, keep the following legal compliance considerations in mind:
Copyright laws. New eCommerce suppliers frequently wonder, "Can I get sued for dropshipping?" Like any business, you run the risk of being sued for a variety of things, including copyright infractions. If your supplier is selling fake goods to fill your customers' orders, you may be in danger of breaking copyright laws. Use caution and consider any ethical questions seriously.
Consumer protection laws. Your online business must adhere to consumer protection regulations and is responsible for the quality and safety of the goods supplied to your customers, even if you are not the firm manufacturing the product. You should get product liability insurance since you can be subject to personal injury lawsuits if your product causes someone harm.
Truth in advertising laws. Even if you don't make the product, you must still appropriately portray it in your marketing campaigns. Unhappy customers who purchase a product that has been falsely advertised at a retail store are more likely to sue the manufacturer of the product than the wholesale suppliers. That also applies to your dropshipping shop. If you misrepresent the products you sell to your customers, you're in violation of the law and could face repercussions.
Tax and licensing laws. You must gather and submit any necessary sales taxes, just like any other shop. Moreover, income tax is due. To run a retail business, you must often have a business license or sales permit. Consult the Shopify starting-up guide and local authorities for the most up-to-date information on how to launch various business types in various towns.
Tips to not get sued when dropshipping
Building, running, and profiting from a dropshipping store is challenging yet enjoyable. There isn't time to consider legal matters, such as being sued. Yet, a number of offenses, such as putting an unauthorized image on your website, breaking the "Americans with Disabilities Act," and intentionally selling a dangerous product are all grounds for legal action.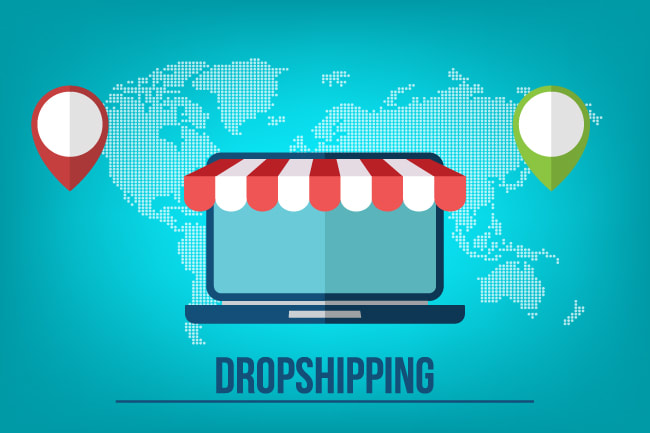 It's critical to learn strategies, use resources, and put newly acquired knowledge to use if you want to protect yourself. Some of these tactics can set you back cash, while others are cost-free or merely demand a minimal time commitment. As the desire to succeed overcomes the desire to prepare, let's arm you with information on how to protect yourself against a dropshipping lawsuit.
Get a business license
Dropshipping involves dangers, such as the potential loss of personal property in the event of legal action. It's crucial to get a company license in order to safeguard your financial assets. You can choose to register your company in the US as an LLC or an S-corp. A one-time filing fee for an LLC is followed by annual or biannual fees, depending on your location and other variables. To find out the price and find out how to register your business, speak with a local accountant, lawyer, or tax expert. Having this business license in your possession establishes a strong basis for your company and signals to clients, vendors, and the general public that you are a respectable business owner.
Don't use copyrighted images or videos
Consider carefully producing and employing your own graphics that can significantly boost your distinctive dropshipping store if you really want to stand out in the competitive online market. Finally, if you're unsure about whether anything is copyrighted or not, wait to use it until you've looked into its origin and gotten permission to use it.
Being sued for utilizing unlicensed copyrighted goods, photographs, and films can be greatly reduced with just a little knowledge about copyright, a little creativity, and access to certain useful resources.
Work with trusted suppliers
Customers place a high value on product quality and delivery times since, even if you weren't directly at fault, if they're unhappy for any reason, they'll blame you and not your supplier. So make sure to study evaluations of different suppliers and list the benefits and drawbacks of each. And when it's time to sign a dropshipping agreement, make sure you read it carefully and are agreeing to a document that is ideal for you and your company.
Check out Fordeer's articles for more details on how to choose the best dropshipping suppliers for your company.
Building customer trust is a must
The advice given in this essay on how to avoid being sued when dropshipping is the most crucial information. The best customer service, having a clear return policy, and developing trust with customers are some of these advices.
Make sure you interact with clients on social media sites like Facebook and Pinterest as well. Ultimately, adhere to your own policies consistently, but if losing a customer means being flexible, think of flexibility as an ally. This advice will assist you in avoiding legal action against your dropshipping company.
The final word
When used properly, dropshipping can be a very effective strategy. Yet, as a firm grows in size, the reasons why it doesn't work for small startups become less important. An established business, for instance, already has a steady stream of customers and doesn't need to worry as much about building its brand.
Dropshipping is a terrific addition to the majority of established e-commerce businesses for this reason; just don't count on it to do the grunt work.
---
👉 Fordeer, which is a start-up software agency in 2022, is so honored to be founded with the mission of producing support tools for businesses all over the world. "The great tools for the best businesses". Our highly qualified programming engineers, with all their passion, are always ready to dedicate themselves to creating the most useful apps for your business and Shopify online store.
💡
Fordeer: Invoice Order Printer is a PDF Invoice app on Shopify. There are multiple beautiful templates available for invoices, orders, refunds, and packing slips. You can edit all these templates and print out the document simply. The best thing is a reasonable pricing plan and various amazing features! Be faster, cheaper, and more effective for your brand preferences with Fordeer.