Blind Dropshipping: Everything You Need to Know 2023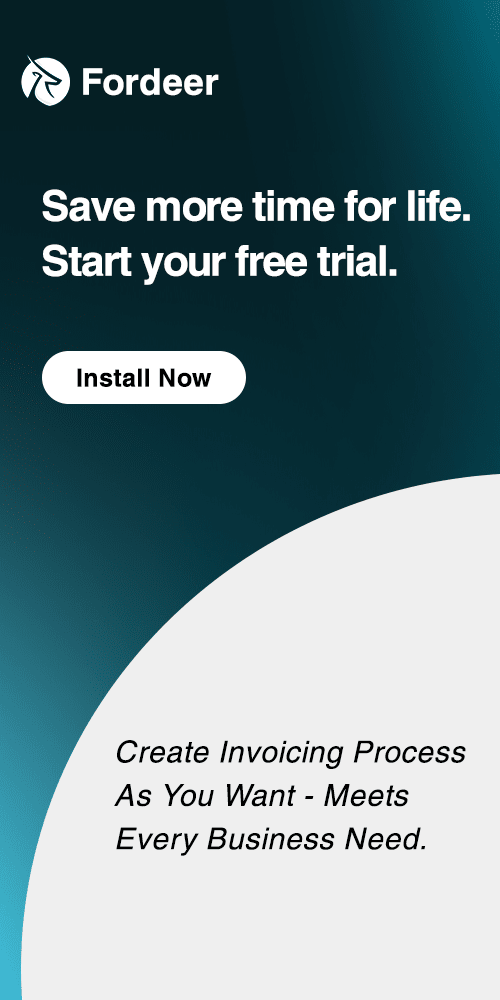 With the dropshipping business model, things are resold with a markup after being purchased from a wholesaler. It fills a market gap, just like other retail businesses, by facilitating consumer's access to a variety of goods.
Yet, if your consumers started receiving their orders together with the contact information for your suppliers, they might decide to make a direct purchase. So, how do you safeguard your market? Simple. By taking up blind dropshipping.
Have you recently seen a drop in business? Or perhaps all you want is to protect your dropshipping business's interests. Continue reading to learn what blind dropshipping is, how it operates, and its pros and cons.
Let's start now with Fordeer.
What is Blind Dropshipping?
Blind dropshipping is the practice of concealing the fact that the store's foundation is a dropshipping business model. It is preferable to keep the original supplier's identity a secret. This entails concealing the product's original pricing, omitting the information about the original supplier, and banning the inclusion of branding materials (such as brochures and calling cards) from the manufacturer in the packaging.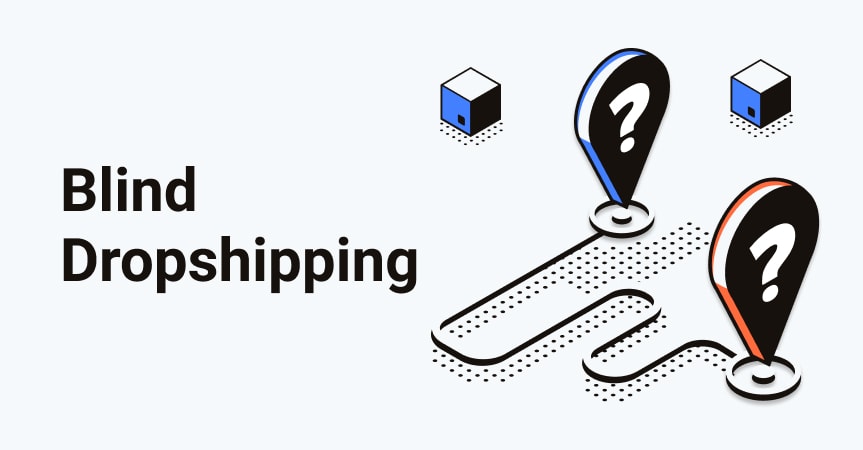 Customers believe they receive things straight from the online store where they were purchased while using blind dropshipping as a result.
However, people don't really care as much about the price they paid for item unless they become aware of the price differences. The only way to avoid this is to actively control what can or cannot be contained inside the customer's packaging.
How does Blind Dropshipping work?
You pay the wholesaler directly when a consumer places an order on your website, and the wholesaler then ships the products to the customer from their warehouse. A specific kind of drop ship packaging label is designed to hide the fact that the packing came from a wholesaler rather than a retailer from the customer.
A successful drop shipping operation depends on the label. It will only provide the customer and retailer address and the customer purchase price; it will not include any identifiable information from the manufacturer or wholesaler. In order to further obscure the products' origin, you can ask the supplier to omit any marketing materials or coupons from the box.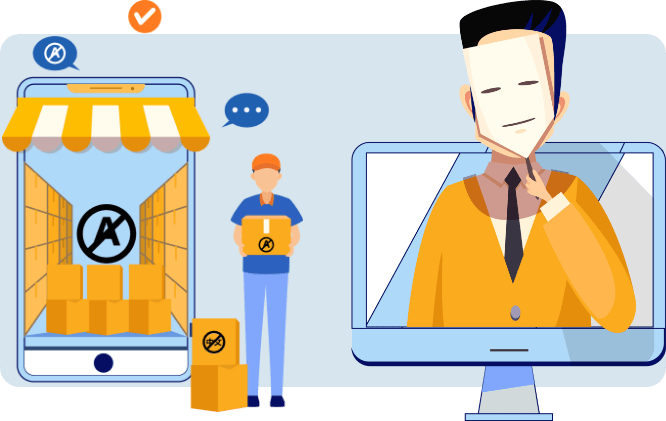 Unfortunately, this implies that you cannot alter the packaging to match the goods or reflect your brand. Your company can differentiate itself from the competition by using personalized cardboard boxes and labels.
Advantages of Blind Dropshipping
For retail businesses, blind drop shipping offers a number of benefits. It primarily serves to safeguard your rights and interests as a business owner. It will stop your vendors from immediately contacting your consumers using the shipping information you provide, perhaps snatching future business.
Additionally, it provides a low-cost entry point into the retail industry, making it the perfect choice for businesses exploring new items or niche markets. Drop shipping enables you to buy inventory in response to demand rather to producing hundreds of goods that might not sell.
Customers are more likely to trust a store that carries their own inventory, even while there is no discernible difference in terms of safety and quality between ordering from a merchant that stores their goods in-house versus off-site. Blind drop shipping enables your supplier to send your product to your customer on your behalf without your customers realizing a difference, saving you the extra expense of warehousing and distribution, which can be prohibitively expensive for many small businesses.
Customers desire consistency and expedited shipment that match how they perceive your business. Unfortunately, many small firms find it difficult to maintain the quick turnover that other, larger enterprises provide. Blind drop shipping might result in shorter transportation times because the store does not need to receive the merchandise first. For companies looking for perishable shipping options for goods with a limited shelf life, this is a practical shipping technique.
Disadvantages of Blind Dropshipping
Blind drop shipping has its challenges and might not be appropriate for all kinds of enterprises. Because you have little influence over local and international freight shipping costs, you might have to charge your consumers more for shipping, which would decrease sales conversions and cause customers to quit their shopping carts.
You must put a lot of effort into differentiating your company from competitors since your wholesaler may also be supplying them with the same goods. This would imply that any cost savings from drop delivery must be applied to marketing. Choosing a drop shipping business that employs eco-friendly packaging might be a good approach to stand out from the crowd.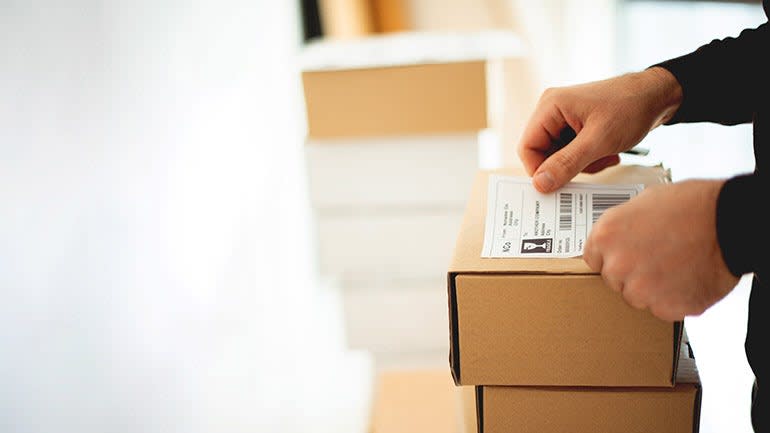 Nevertheless, the biggest drawback of drop shipping is that you have no control over your product. Due to the choice of carrier made by your wholesaler, goods may arrive damaged, without necessary components, or late. The consumer considers you to be the one holding and transporting the items, thus they hold you responsible for any problems that may arise with the product or shipping times. Poor drop shipping performance over time might permanently damage your brand's reputation.
How to start a Blind Dropshipping?
Depending on the platforms, the process can be different. The most important details in this text are the steps to blind drop ship an item.
The first step is to contact your suppliers and ask if they offer blind dropshipping. If they do, you should only work with suppliers with a feedback score of 2,000-2 million. Another approach is to use a third-party shipping company and provide them with a legal name or operating name of your company and the logo in JPG or PNG format. This info will go into the blind packing slip and helps with branding your business.
Is Blind Dropshipping legal?
That's for sure, it is.
Typically, a merchant won't provide you a packing slip or receipt bearing the branding of their supplier when they sell you something. Very likely, they'll employ their own. Similar to this, it is acceptable for a dropshipper to leave out the information about their source on the packing slip or receipt you get.
It is crucial to note that dropshippers are online sellers for greater context. The main difference is that when you dropship, your dropshipping suppliers execute orders on your behalf, allowing you to sell products without managing inventories.
Therefore, blind dropshipping does not entail misrepresenting the products as being the dropshippers's own. As a result, it complies with copyright laws.
Final Words
Although blind dropshipping is not required, it is strongly advised if you want to keep your customer base. Be sure to:
Find out if your dropshipping suppliers are willing to give blind dropshipping fulfillment by speaking with them.
Ask whether there will be any additional expenses.
If you want to advertise your brand, create and give your dropshipping supplier branded shipping labels for your store.
After working in the dropshipping market for many years, we are aware of how difficult it may be to organize blind dropshipping with suppliers.
To find out more about business as well as eCommerce model, check our Fordeer's blog for helpful articles.
---
👉 Fordeer, which is a start-up software agency in 2022, is so honored to be founded with the mission of producing support tools for businesses all over the world. "The great tools for the best businesses". Our highly qualified programming engineers, with all their passion, are always ready to dedicate themselves to creating the most useful apps for your business and Shopify online store.
💡
Fordeer: Invoice Order Printer is a PDF Invoice app on Shopify. There are multiple beautiful templates available for invoices, orders, refunds, and packing slips. You can edit all these templates and print out the document simply. The best thing is a reasonable pricing plan and various amazing features! Be faster, cheaper, and more effective for your brand preferences with Fordeer.