The Best US Print-on-Demand Suppliers in 2023
Are you starting a print-on-demand business in the US? Then let's look at the best US suppliers you should be working with within this article!
All of the suppliers on this list are US-based businesses that maintain stock there. Some even have storage abroad, but we'll concentrate on the ones that offer the greatest services for US print-on-demand businesses. Are you eager to learn more about them? Continue reading!
What are print-on-demand companies?
Print-on-demand (or POD) companies are businesses that provide a complete e-commerce fulfillment solution—this includes sourcing and storing products, printing products and packaging materials, and shipping orders to customers.
Dropshipping is a subset of print-on-demand. All you have to do to sell your products online is come up with appealing designs and configure them, and a print-on-demand provider will handle the rest!
The best US print-on-demand suppliers in 2023
We have created a list of criteria for these US suppliers, such as:
Trustworthiness
Pricing
Product catalog
Customer service
Order processing time
Printful
One of the most well-known print-on-demand businesses is Printful.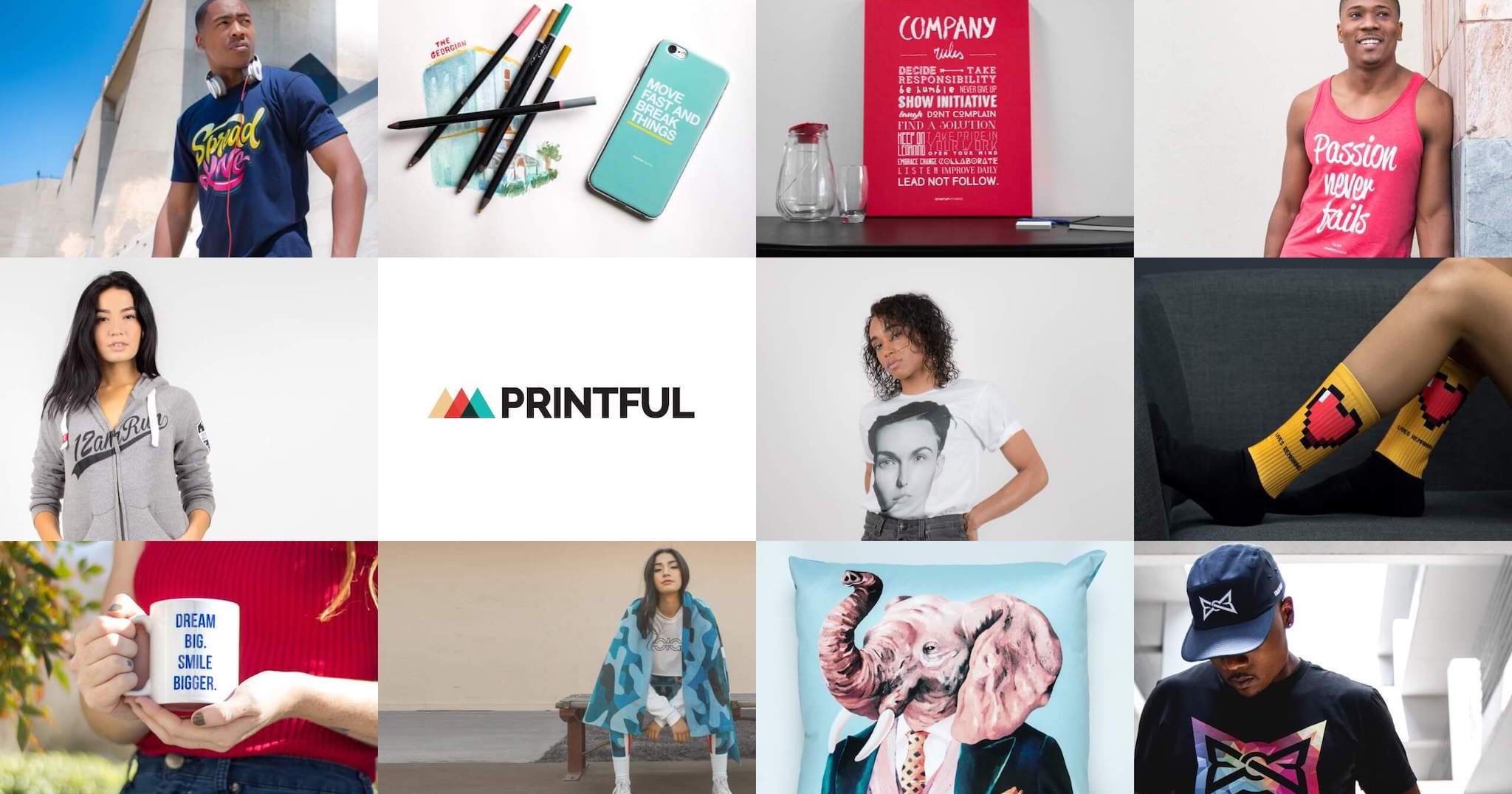 It provides a variety of printing choices, including direct-to-garment, cut-and-sew, sublimation, and embroidery, and offers more than 220 different items. Along with stickers and inserts in the product packaging, you can also add personalized tags to your products.
Customization is simple with Printful's mockup generator, and the service interfaces with all significant marketplaces, such as Shopify and Etsy. Moreover, items are normally available for shipping in two to five business days.
Printify
A vast global network of print-on-demand vendors is accessible through Printify. Because of this, you can select the nation's top provider for quick and affordable shipping. Naturally, depending on the provider you choose, shipping times and product quality will change.
Businesses may use embroidery, sublimation, and direct-to-garment printing to customize more than 300 products through this print-on-demand company.
Moreover, Printify provides Premium and Enterprise plans with significant savings for companies with high turnover.
CustomCat
Orders from CustomCat, a print-on-demand firm with headquarters in the US, are normally prepared for shipping in just two to three business days. There are a few printing methods available at this print-on-demand store, including direct-to-garment printing, 3D dye infusion, and sublimation.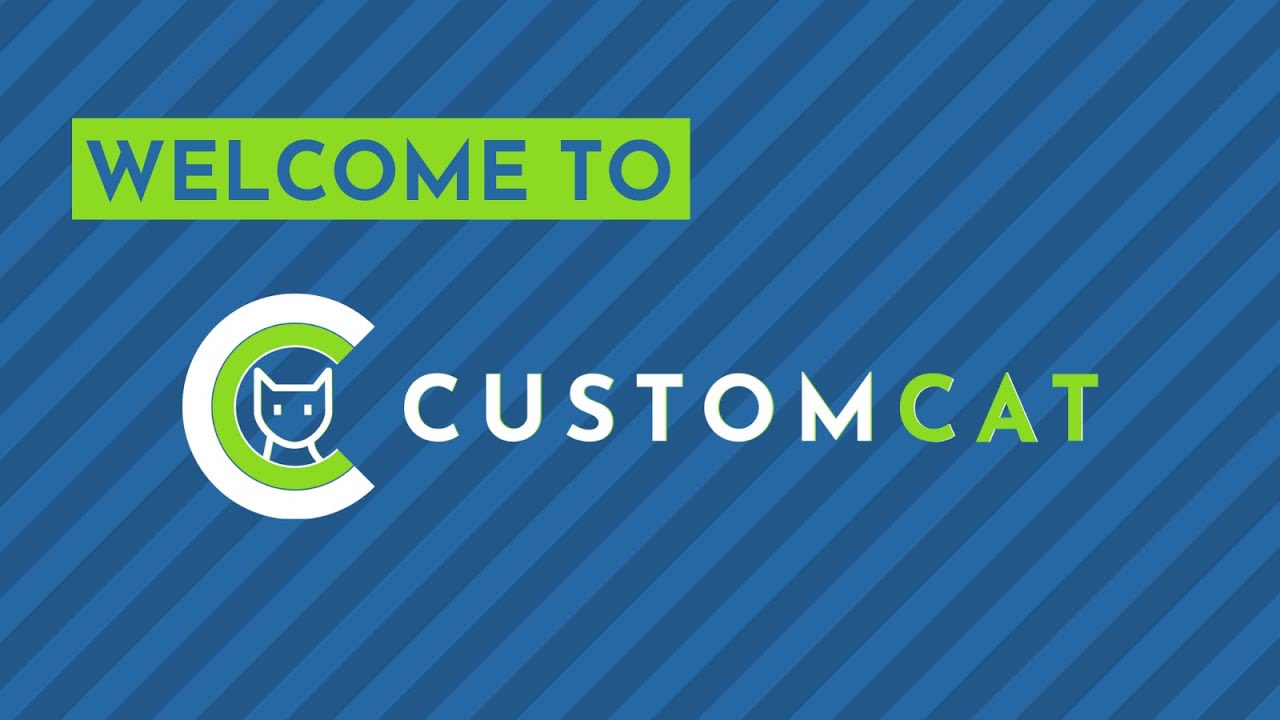 If you're looking for distinctive print-on-demand products, CustomCat is an excellent option because it has one of the largest available print-on-demand merchandise catalogs.
Scalable Press (Shirts)
New US-only POD company Scalable Press Their prices are reasonable, with Bella Canvas shirts starting at $9 with shipping, for example. Turnaround times can differ, so forecasting when your customers will arrive is not always accurate.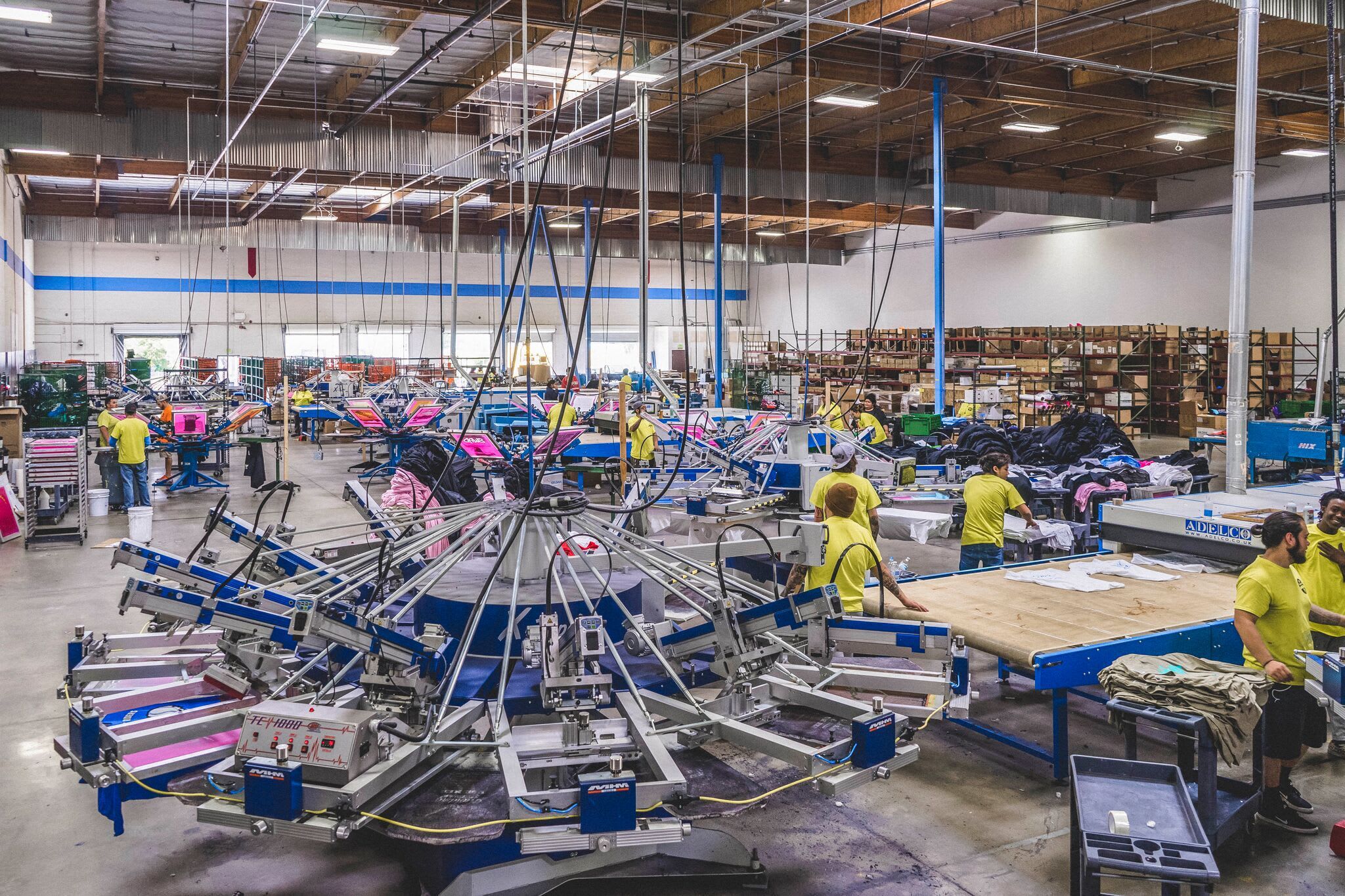 Bulk purchases and bigger, more well-known brands than independent, small firms are where Scalable Press stands out in the crowd.
Fast and reliable customer support. Their turnaround times on emails and phone calls have been fast, as reported by their customers.
The best price for bulk orders. As previously mentioned, their products can be very competitively priced in bulk orders.
Viralstyle Fulfillment
The only marketplace-style supplier in the US is Viralstyle. This means they take care of the remainder of the fulfillment and shipping and instead sell your products on their website on a public marketplace you advertise.
This fashion isn't for everyone because it's difficult to create a brand from scratch using only suppliers from the market. After all, scaling previous designs and loyal clients is more difficult than it is with a website.
Essential products including t-shirts, hoodies, mugs, dog tag jewelry, and canvas wall art are available in the Viralstyle product catalog.
Spring (Formerly Teespring)
On its website, Spring claims to work with a wide range of reputable vendors in the US. They now provide much more than just T-shirts, which should not be mistaken for their previous name, Teespring.
You may now choose from a wide variety of clothing, accessories, phone covers, drinkware, and home goods in their product lineup.
Respectable product selection. While there's no 'wow factor product line, you'll find what you often need here.
Fair pricing for their quality. While not the best deals out there, it's honest and suits many people's needs.
ShineOn
ShineOn is the owner of USA-based fulfillment and shipping centers in New Jersey and Florida.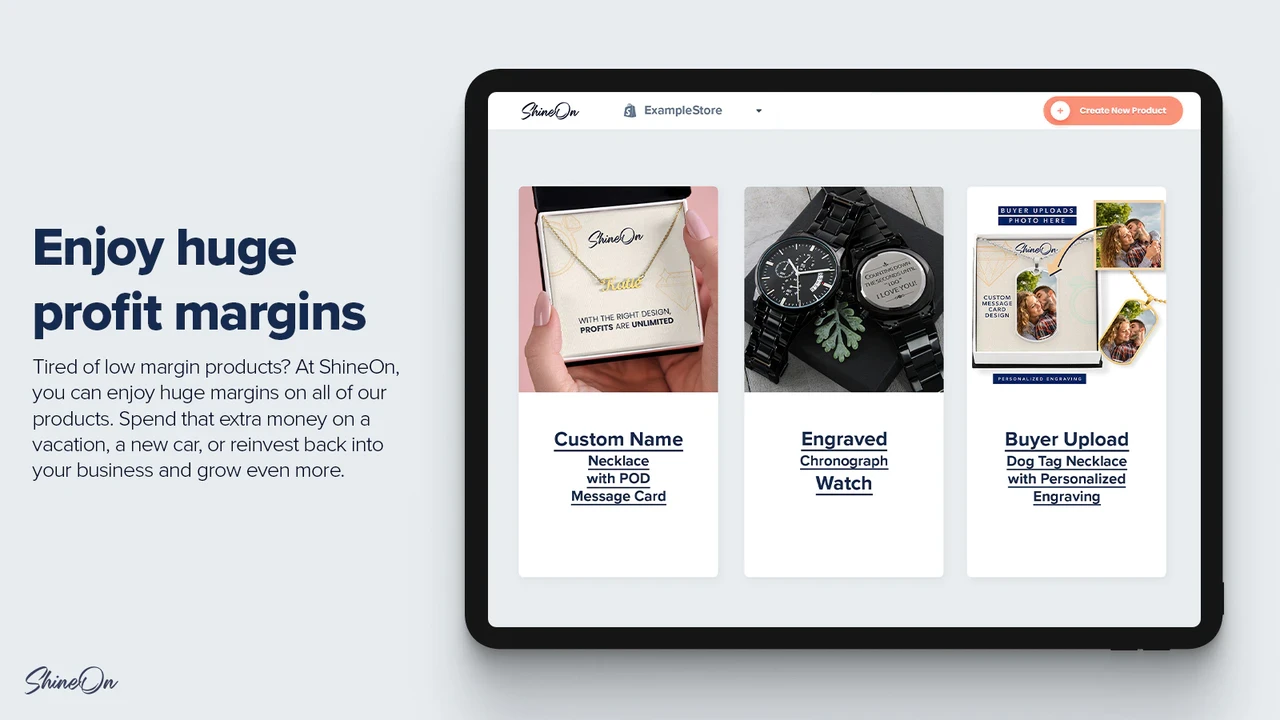 The jewelry and accessories sold by ShineOn, including custom pendant bracelets, necklaces, watches, and other unique jewelry pieces, are their area of expertise. They are now offering metal wall art as well.
Moteefe
Around 40 different goods, including T-shirts, hoodies, mugs, tote bags, blankets, wall art, and more, are available from Moteefe's three US factories. The more you sell, the bigger your profit margins are for each product on Moteefe. This is a great strategy to encourage you to outperform other suppliers in terms of profit margin.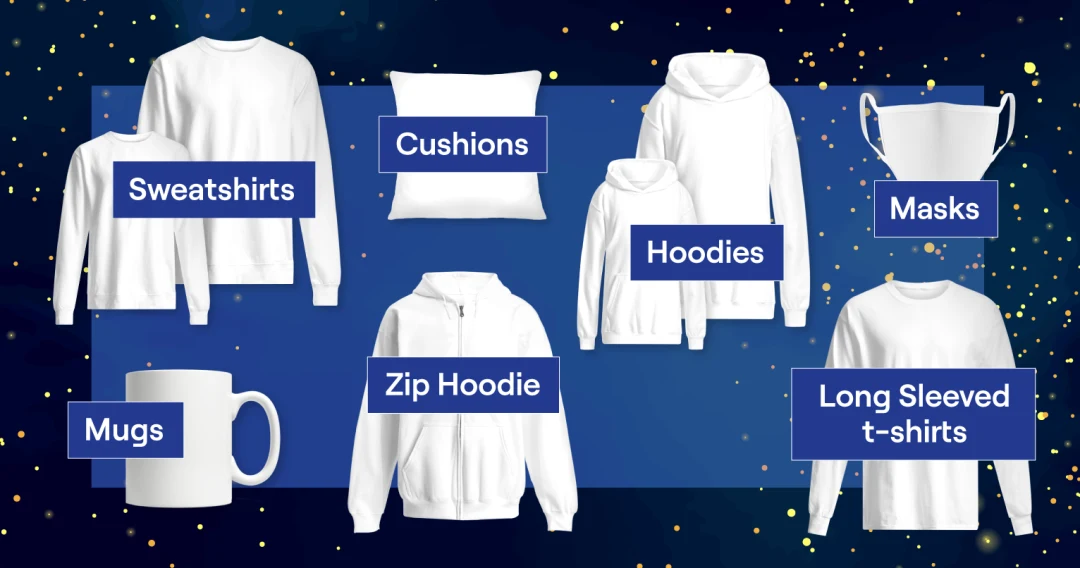 In contrast to standard POD suppliers, you build a website through them to host your product and conduct business as a one-stop POD solution.
Seller tiers can allow a high-profit margin. Moteefe can have some of the highest profit margins available in the US if you can make sales.
They have everything you would expect from a POD supplier. While there are no special frills in their offering, it's acceptable.
Sellfy
A full-featured front-end platform with all solutions, Sellfy is situated in the US. This indicates that Sellfy is designed to be the location for all of your company needs, accessible directly from their website!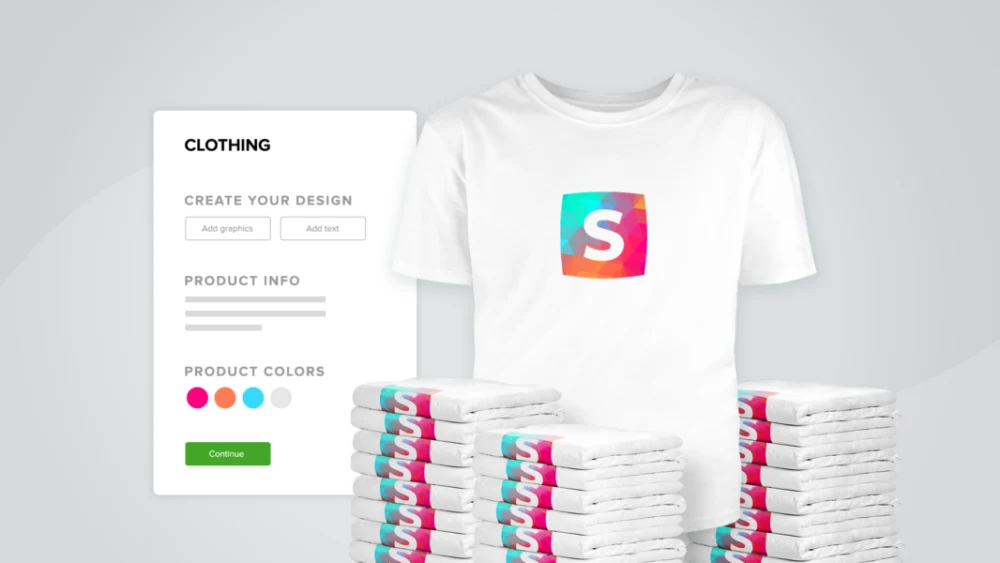 They handle everything for you, including website development, product development, and shipment. You are in charge of the company's maintenance and marketing.
Easy to use. Sellfy has a straightforward signup process and easy-to-navigate site use. It's a beautiful experience to do so much.
Built-in POD system. Unlike other suppliers, you can operate your business purely from Sellfy's website. This means you don't have to use other companies and software to run your business.
Gelato
Gelato is a massive US-based supplier that sources from over 100 print partners worldwide.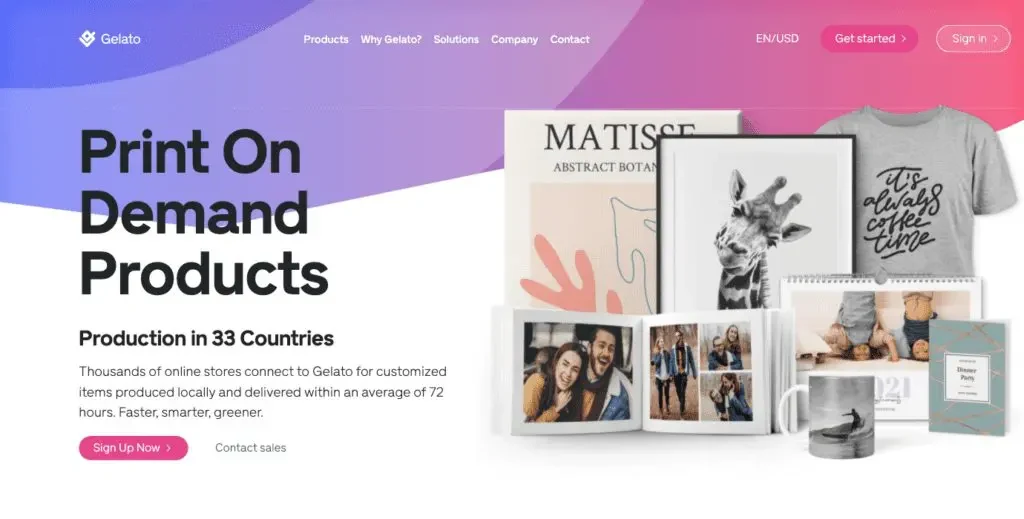 With more than 100 print partners in 30 countries, Gelato is a multinational print-on-demand firm that ships its products to more than 200 nations and territories. Also, it interfaces with all of the leading online shopping carts, including Shopify.
Gelato offers a wide range of goods, including clothing, wall art, and stationery. Also, this print-on-demand business promises to complete and deliver the majority of orders within 72 hours.
The shortcoming is that the shipping costs can occasionally be higher than those charged by other vendors, giving the impression that you are paying more.
5 things to consider when choosing a print-on-demand supplier
Any print-on-demand business you select will be essential to your company's success. Hence, it's crucial that you choose what's best for you.
What distinguishes a reliable print-on-demand business? What qualities should you consider while choosing a print-on-demand vendor? Here are five very important things to think about:
Quality products
It is important to shortlist a few print-on-demand suppliers and order test samples from them to experience their quality firsthand. Additionally, it is important to check whether the ink rubs off easily. Additionally, it is important to get a sense of the quality of all products on offer, as you may wish to expand your product line.
Fast shipping times
Customers expect quick shipping periods when shopping online, so it is important to take into account the typical shipment time when selecting a print-on-demand business. Customers should receive their orders one week after placing them.
Reasonable product costs and shipping rates
Quality and speed are essential for a successful business, but costs are even more important. Choosing a print-on-demand company with high product and shipping fees can lead to smaller margins, which can hinder business growth. Instead, focus on how much you'll make per sale and use Shopify's profit calculator to calculate your margins.
Customization and printing options
Several print-on-demand businesses provide a variety of customization choices. You can need a lot of customizing and printing options or only a few, depending on your demands.
Do you want to market goods with straightforward logos? Or do you intend to use a variety of designs to explore your artistic potential? It's important to take into account the possibilities each print-on-demand business has for bespoke packaging.
Be sure the print-on-demand website you choose meets your needs for branding and design.
Integrations with other platforms
Your choice of print-on-demand services enables you to sell through a variety of channels. The ideal print-on-demand business will enable you to sell through a variety of channels, including Shopify, Etsy, Amazon, eBay, and your own website.
Ensure that you have room to expand as well. For instance, you might only want to sell on Shopify at this time. Yet it's a wise move to make sure there are still alternatives. You won't need to change to a different print-on-demand provider in the future if you do it this way.
Conclusion
Do you want to start a dropshipping business in the US with print-on-demand but don't know where to start with a supplier?
You've come to the right article to go over the best US print-on-demand companies and suppliers for your business! Fordeer hopes all the above information is helpful for you.
With our powerful features in the billing process and reasonable pricing plans, we can help you get your business to where you want it to be in no time. Contact us today and let's get started with the promo code "FORDEER50" to enjoy 50% off right away!
---
👉 Fordeer, which is a start-up software agency in 2022, is so honored to be founded with the mission of producing support tools for businesses all over the world. "The great tools for the best businesses". Our highly qualified programming engineers, with all their passion, are always ready to dedicate themselves to creating the most useful apps for your business and Shopify online store. Keep following our blog to get more helpful business knowledge and top trends daily.
💡
Entrepreneurs need to focus on customer service and maintaining a credible brand image if they want to achieve long-term and sustainable success, regardless of the business model they pursue. Therefore, finding and selecting the appropriate business support tools is extremely crucial. That's why we have launched an app in order to help you swiftly and conveniently resolve any invoice-related issues at a reasonable price. Let's experience it with our
Fordeer Invoice Order Printer
.