Amplify Your Facebook Ads with Facebook Pixel Conversion API: Unleash the Power of Accurate Tracking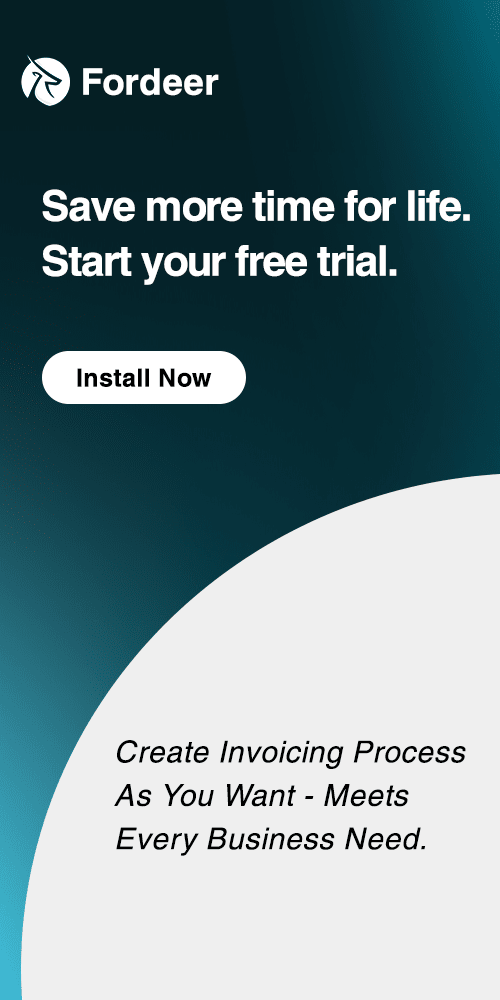 Welcome to this article about how Facebook Pixel Conversion API can amplify your Facebook ads and unleash the power of accurate tracking for your business. In today's digital world, Facebook has become an essential platform for businesses of all sizes to reach their target audience and drive conversions. However, to succeed in advertising on Facebook, businesses need to track their conversions accurately.
This is where our partner comes in. In the dynamic realm of digital advertising, staying ahead of the game is essential for maximizing the impact of your Facebook ad campaigns. But with the advent of iOS 14+ and its privacy updates, tracking conversions accurately has become quite the challenge. Fret not! We've got your back. Introducing the Facebook Pixel Conversion API, a game-changing solution that takes your Facebook ads to new heights with precise tracking and optimization.
In this article, let's, with Fordeer, explore how Facebook Pixel Conversion API works, the benefits of using it for your business, and how our partner can help you integrate it seamlessly into your marketing strategy. So, let's dive into the world of Facebook advertising and learn how you can take your business to the next level with our partner's solutions.
The iOS 14+ Conundrum
So, you've encountered the hurdles of iOS 14+ privacy changes, which have made tracking conversions a bit tricky. Here's what you might have faced:
Incomplete attribution and reporting of conversions, especially on those iOS devices.
The struggle to track accurately due to limited data access and conversion signals.
Missed opportunities to optimize your ad campaigns and achieve the best return on ad spend
Say hello to Orichi Facebook Pixel Conversion API
Fear not, fellow advertiser! Enter the Facebook Pixel Conversion API, your secret weapon for conquering the limitations posed by iOS 14+. This nifty tool establishes a direct connection between your server and the Facebook ad platform, unleashing the potential for accurate tracking and campaign optimization.
Standout Features of Orichi Pixel

Rock-solid Attribution: With Conversion API, rest easy knowing you can track conversions even when users are on the go or opt out of tracking on their iOS devices.
Spot-On Event Tracking: Conversion API ensures critical events (PageView, ViewContent, AddToCart, Initiate Checkout, Purchase) are tracked with precision, giving you a comprehensive understanding of your campaign's performance.
Power to Optimize: By integrating the Conversion API, you gain the ability to optimize your ad campaigns based on reliable conversion data, turbocharging your targeting efforts.
Improve ROI: By tracking the performance of your campaigns and making data-driven decisions, you can improve your ROI and get the most out of your marketing budget.
Measure campaign performance: With UTM tracking, you can see which marketing campaigns are driving traffic to your store, which ones are generating the most sales, and which ones are falling flat. This information can help you make data-driven decisions about how to allocate your marketing budget.
Perks for Savvy Advertisers
Conversion Clarity: Bid farewell to incomplete conversion data and embrace a panoramic view of your campaign's performance across devices and platforms.
Optimized Awesomeness: Utilize accurate conversion data to fine-tune your ad campaigns, reach your ideal audience, and unlock the full potential of your ad spend.
Stellar Ad Performance: With the Conversion API, make data-driven decisions, refine your targeting, and deliver ads that resonate with your audience on a whole new level.
Future-Proof Advertising: Stay ahead of privacy changes and ensure your ad campaigns remain effective, compliant, and ahead of the curve.
Are you ready to elevate your Facebook ad campaigns with Facebook Pixel Conversion API?  Let's find out on Shopify App Store
Wrapping up
To sum up, Facebook Pixel Conversion API is a powerful tool that can help businesses of all sizes to amplify their Facebook ads and achieve better ROI. With accurate tracking, businesses can optimize their ad campaigns, reach their target audience more effectively, and drive more conversions.
Our partner is dedicated to helping businesses integrate Facebook Pixel Conversion API into their marketing strategy seamlessly. Their expertise and solutions can help businesses to maximize the benefits of this powerful tool and achieve their advertising goals.
If you are looking to improve the performance of your Facebook ads and drive more conversions, partnering with is a great choice. Get in touch with them today to learn more about how they can help you unleash the power of accurate tracking for your business.
---
👉 Fordeer, which is a start-up software agency in 2022, is so honored to be founded with the mission of producing support tools for businesses all over the world. "The great tools for the best businesses". Our highly qualified programming engineers, with all their passion, are always ready to dedicate themselves to creating the most useful apps for your business and Shopify online store. Keep following our blog to get more helpful business knowledge and top trends daily.
💡
Entrepreneurs need to focus on customer service and maintaining a credible brand image if they want to achieve long-term and sustainable success, regardless of the business model they pursue. Therefore, finding and selecting the appropriate business support tools is extremely crucial. That's why we have launched an app in order to help you swiftly and conveniently resolve any invoice-related issues at a reasonable price. Let's experience it with our
Fordeer Invoice Order Printer
.