The Fordeer Team is so honored to be founded with the mission of producing support tools for businesses all over the world.
Multiple helpful apps will be created and developed for your business and Shopify online store by our team.
Fordeer's sharing
Our team believes that we have a thorough understanding of the needs and expectations of both merchants and their customers. Our three years of experience as a partner and online store owner on the Shopify platform have contributed to this belief as well. In particular, our highly qualified programming engineers, with all their passion, are always ready to dedicate themselves to creating the most useful apps for customers.
Thus, we will highly appreciate it if you give us a hand and support us to boost the Fordeer app's popularity as well as your brand's fame to a new level.
Fordeer's apps
Fordeer Invoice Order Printer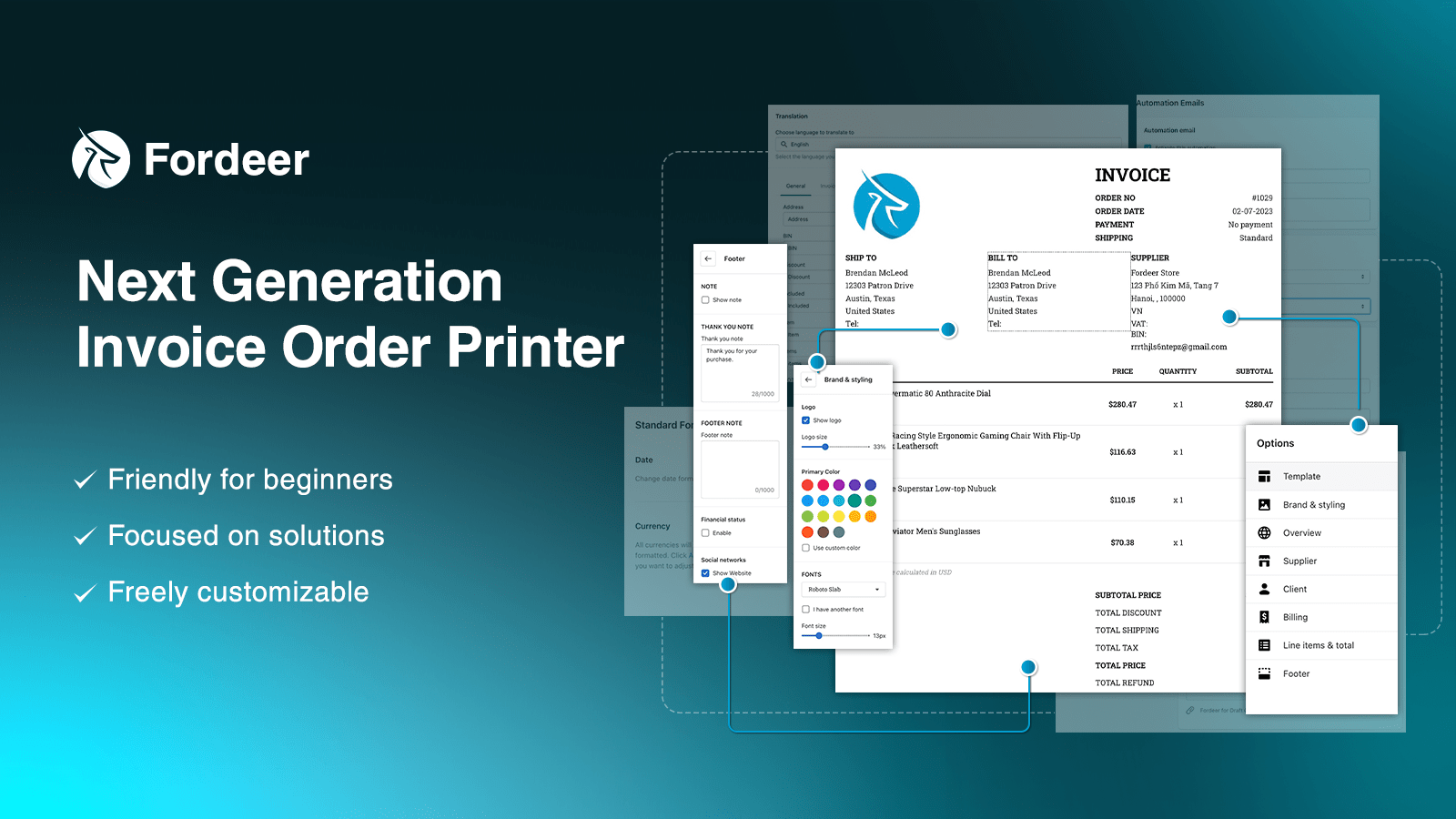 You're a busy business owner running your own e-commerce operation. The point is that it takes time for you to research the excellent PDF Invoice app you can utilize to enhance your Shopify store. Thus, we feel free to introduce to you Fordeer Invoice Order Printer - one of the best apps for PDF invoices.
Fordeer Invoice Order Printer helps you create your own invoice templates, save time and effort for you and your clients. Increasing your brand awareness is completely possible now with just a few simple clicks. Let's figure out how this app can become one of the greatest apps that supports all PDF Invoice matters.