8 Money-Boosting Shopping Deals Pop-ups
Consider your recent visit to an e-commerce website where you were directed towards a discount or sales campaign. Imagine if the store didn't guide you in the right direction—how would you have discovered the campaign?
Promotional popups operate on a similar principle. They briefly interrupt the user experience to grab attention and generate leads.
In essence, promotional popup advertisements assist you in maximizing the potential of your current website traffic.
This article showcases shopping deals popups created using Fordeer: Sales Pop Up ‑ Popups, along with real-world popup instances to inspire crafting your compelling popups that can significantly boost your revenue. Let's delve right in!
What Constitutes a Shopping Deals Popup?
A shopping deals popup, often a promotional popup, is strategically employed to enhance conversions and sales by presenting enticing incentives such as discounts, free shipping, coupon codes, or collecting customer email addresses for future marketing endeavors.
These promotional popups play a pivotal role in optimizing revenue generation and maintaining customer engagement, aligning perfectly with the primary objective of e-commerce: enticing customers to make purchases.
To gain a competitive edge, you must elevate your average order value (AOV) and convert a higher percentage of website visitors into paying customers.
Fortunately, popups are specifically designed to achieve these goals and more.
However, there's a common concern among website owners when using popups for promotional purposes. It's undeniable that there are numerous intrusive and visually unpleasant popups out there, which nobody appreciates.
Yet, when designed and targeted effectively, popups have the potential to achieve an average conversion rate of 3.09%!
Shopping deals popups represent one of the most prevalent techniques for on-site retargeting and optimizing conversions. They serve various purposes, including:
Mitigating cart abandonment.
Providing free shipping or discounts.
Facilitating upselling and cross-selling of products.
Let's explore innovative pop-up concepts for sales promotions that can significantly enhance your business's profitability. Additionally, we'll delve into the dos and don'ts of crafting high-converting shopping deal popups.
Innovative Shopping Deals Popups Worth Adopting
Extend Discounts & Coupon Codes
Discount and coupon code popups are highly effective in driving immediate sales for your e-commerce store, particularly when combined with a sense of urgency. Emphasizing the expiration date of a coupon code can motivate more users to utilize it within a defined time frame.
Another strategy to enhance the impact of your offer is to present a coupon popup as soon as a user arrives on your landing page. This can encourage them to apply the coupon or discount to their initial purchase. However, ensuring that such popups are displayed to a user only once and not repeatedly is crucial.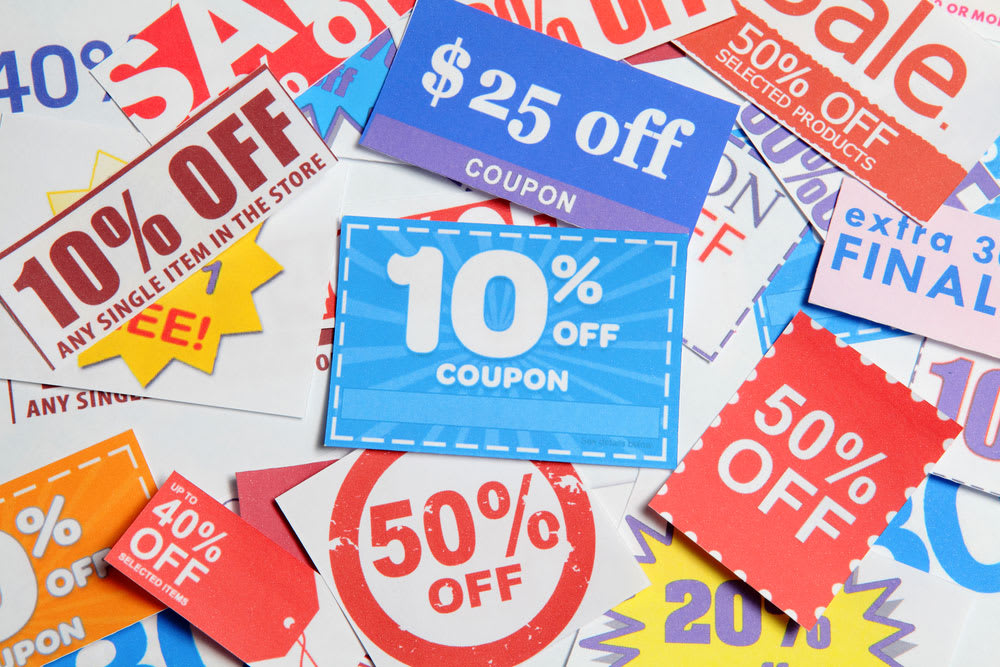 You can easily configure the targeting settings for your popup campaign using advanced popup builder tools like Fordeer: Sales Pop-Up ‑ Popups. Here are some valuable targeting insights:
Consider setting a delay of a few seconds before displaying the popup after a user lands on the page to avoid it being perceived as intrusive.
Following the initial popup on the homepage, present your offer as a bar-type popup on relevant pages. Sticky bars are less intrusive but still effective at capturing attention.
Greet Newcomers with a First-Purchase Incentive
Providing first-time incentives such as discounts and free shipping is a widely employed strategy to collect email addresses from new visitors and transform them into loyal customers. Renowned brands embrace this approach in their marketing endeavors.
Suggest Products Using Cross-Sell Popups
Interested in increasing the sale of multiple products instead of just one? Promotional popups can be utilized to suggest complementary products to your customers.
Cross-selling is a potent approach to encourage customers who have added an item to their cart to make additional purchases. You can display your popup either on the product page or the shopping cart page, mainly if the product is already in the cart. The latter option is more effective as the user is already in the process of making a purchase.
Capture Email Addresses Before Visitors Depart
Email leads hold significant value in the realm of marketing. They enable you to maintain brand relevance with your customer base, engage them, foster relationships through welcome and apology emails, and, most importantly, send follow-up emails when customers abandon their carts.
To send abandoned cart emails, the first step is to persuade customers to subscribe before they exit your website.
The most effective approach is to employ exit popups that identify users' exit intentions.
Pro tip: Offering a special incentive in exchange for customers' email addresses can generate more leads.
Implement Upselling Strategies
What's more lucrative than selling a product? Selling more than one! Upselling to your customers can significantly boost your bottom line. To execute upselling effectively, you can:
Persuade customers to purchase more significant quantities of the same product.
Recommend a higher-priced product with enhanced features.
Mitigate Cart Abandonment Through Exit Popups
To minimize losses from cart abandonment, you can present an irresistible offer. Show an exit popup just as a user is about to leave and persuade them to finalize their purchase.
Alternatively, you can offer an offer in exchange for their email address. You can send a follow-up email reminding you of the items they've left in their cart.
Boost Sales with Time-Limited Offers
The fear of missing out (FOMO) exerts a powerful influence on consumer behavior, and marketers are well aware of this fact.
By confining your special offers to a limited timeframe, you can motivate more online shoppers to purchase before the deal expires.
Free Shipping for a Limited Time
For instance, free shipping places you ahead of the competition, as shipping costs are a common reason for cart abandonment. Encourage swift conversions by emphasizing limited-time offers in popups. Additionally, you can incorporate a countdown timer to intensify the sense of urgency.
Limited-Time Discounts
The same principle applies to discount offers. Incorporate phrases like "limited time only," "while supplies last," and "valid for orders until X" to witness an upswing in your revenue.
Utilize Gamified Incentives to Enhance Revenue
People are drawn to challenges, and you can engage them with a gamified popup, making it enjoyable for them to win rewards. You have the flexibility to determine what tips you'll offer and how frequently they'll be available.
Gamified popup campaigns are highly effective in boosting sales for several reasons:
They are entertaining.
They motivate visitors to purchase in pursuit of a reward.
They enhance user engagement.
It's Time to Craft Your Promotional Popup
There are numerous other ways to employ shopping deals popups beyond those highlighted here. For instance, you can:
Provide complimentary content.
Promote a sales campaign.
Host a contest.
Foster social engagement.
Offer a free e-book and more.
The critical elements to focus on include your popup's design, targeting configurations, popup content, and call-to-action (CTA). We recommend utilizing a user-friendly popup builder and a wide range of design options to streamline this process.
Once you've created the ideal popup, you can relax and witness your conversions flourish!
Conclusion
In conclusion, pop-up deals are a potent tool for e-commerce businesses to increase revenue and effectively engage their customers. These pop-ups offer a variety of strategies, from offering discounts and coupons to reducing cart abandonment and gamifying incentives. Businesses can tap into consumer psychology by implementing well-designed and strategically targeted shopping deals pop-ups.
It's crucial to strike the right balance between engaging customers and avoiding annoyance, making it essential to design and target these pop-ups thoughtfully. With the right approach, businesses can harness the potential of shopping deals pop-ups to enhance their bottom line and create a win-win situation for both customers and themselves.
FAQs
Are shopping deals pop-ups effectively driving sales, and do they annoy website visitors?
When adequately designed and strategically implemented, shopping deals pop-ups can be highly effective in driving sales. However, the key is to strike a balance between engagement and annoyance. Overly intrusive or frequent pop-ups can irritate website visitors, so it's essential to design them thoughtfully and use targeting settings to show them at the right moments.
What common types of shopping deals pop-ups can e-commerce businesses use?
E-commerce businesses can utilize various types of shopping deals pop-ups, including:
Discount and coupon pop-ups
First-time purchase incentives
Cross-sell and upsell recommendations
Email capture pop-ups to reduce cart abandonment
Limited-time offers
Gamified incentives
Exit pop-ups to prevent cart abandonment
How can I design an effective shopping deals pop-up that appeals to my target audience?
Designing an effective shopping deals pop-up involves several key elements:
Eye-catching visuals
Clear and concise copy
A compelling call-to-action (CTA)
Strategic placement and timing
Mobile responsiveness
Aesthetic alignment with your brand
Thoughtful use of colors and imagery
Are there any best practices for targeting shopping deals pop-ups to specific website visitors?
Yes, targeting is crucial for the success of shopping deals pop-ups. Best practices include:
Displaying pop-ups based on user behavior (e.g., exit intent or time spent on the site).
Using cookies to prevent showing the same pop-up repeatedly to the same user.
Segmenting your audience to tailor pop-ups to different visitor groups.
Personalizing pop-up content based on a visitor's browsing history or preferences.
How can I measure the effectiveness of my shopping deals pop-ups?
To measure the effectiveness of your shopping deals pop-ups, consider tracking metrics such as:
Conversion rate (percentage of visitors who take the desired action).
Revenue is generated through pop-up-driven sales.
Cart abandonment rate reduction.
Email lead capture rate.
Click-through rate (CTR) for pop-up CTAs.
A/B testing to compare different pop-up designs or strategies.
---
👉
Fordeer
, which is a software agency founded in October 2022, is so honored to strive with the mission of producing support tools for businesses all over the world. "The great tools for the best businesses". Our highly qualified programming engineers, with all their passion, are always ready to dedicate themselves to creating the most useful apps for your business and Shopify online store. Keep following our blog to get more helpful business knowledge and top trends daily.
💡
Entrepreneurs need to focus on customer service and maintaining a credible brand image if they want to achieve long-term and sustainable success, regardless of the business model they pursue. Therefore, finding and selecting the appropriate business support tools is extremely crucial. That's why we have launched an app in order to help you swiftly and conveniently resolve any invoice-related issues at a reasonable price. Let's experience it with our
Fordeer PDF Invoice Generator
.